The New Rules of Travel
Seventeen essential strategies for how to make your adventuring more fun, affordable, and hassle-free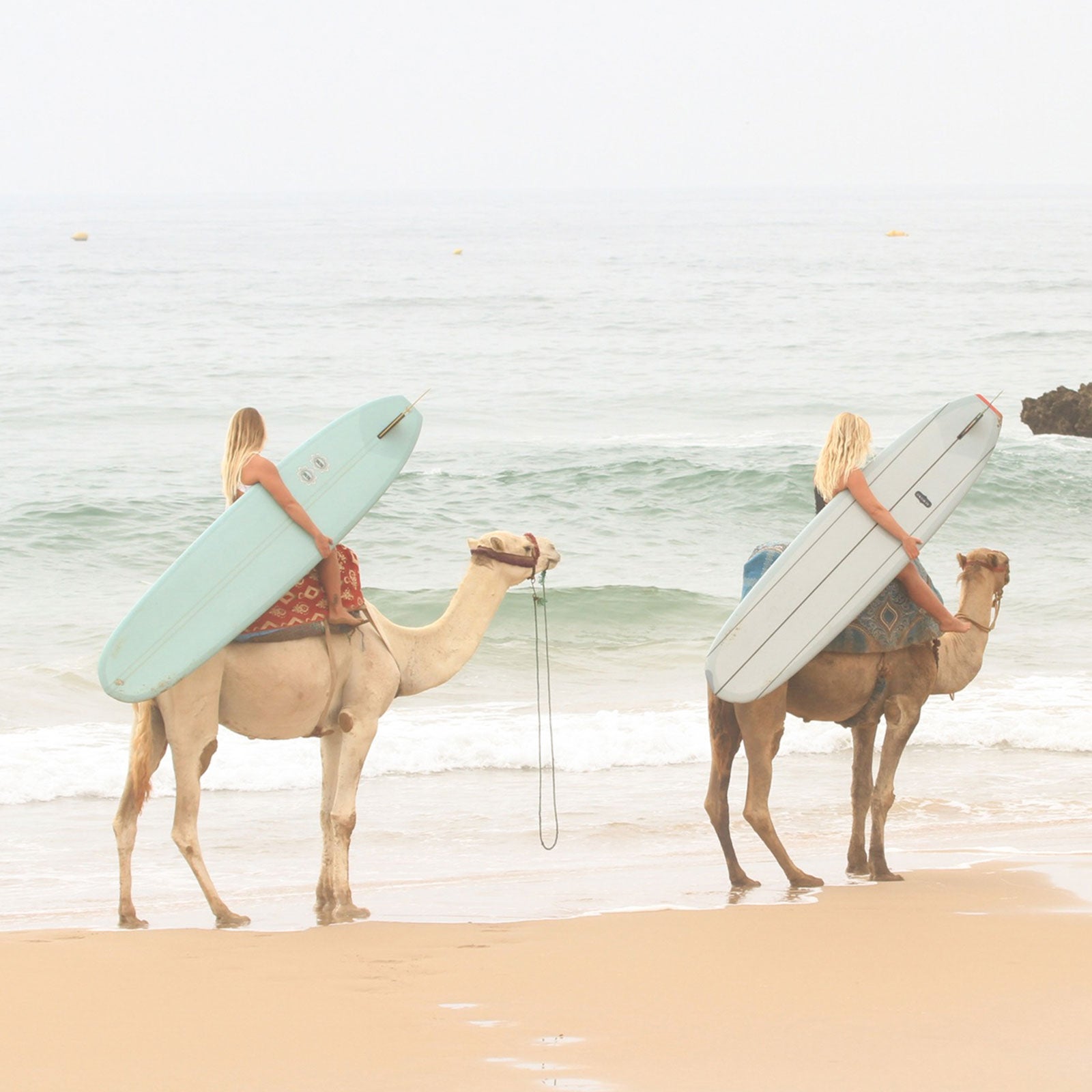 Courtesy Surf Maroc(Photo)
Heading out the door? Read this article on the new Outside+ app available now on iOS devices for members! Download the app.
We love sharing our favorite places in the world with you. But it's been a while since we gave you advice on planning trips and preparing for travel, like how to find the best airfares, fly with large gear, sail through customs, seek out like-minded people on the road, maximize your airline credit-card miles, get off the beaten path, and other tried-and-true recommendations. So we mined tips from our most active travel writers and other experts to bring you these new rules. All you have to do is read them and go.
Find Your Crew
It's never been easier to engage with other like-minded travelers, thanks to apps and active social-media groups with extensive reaches.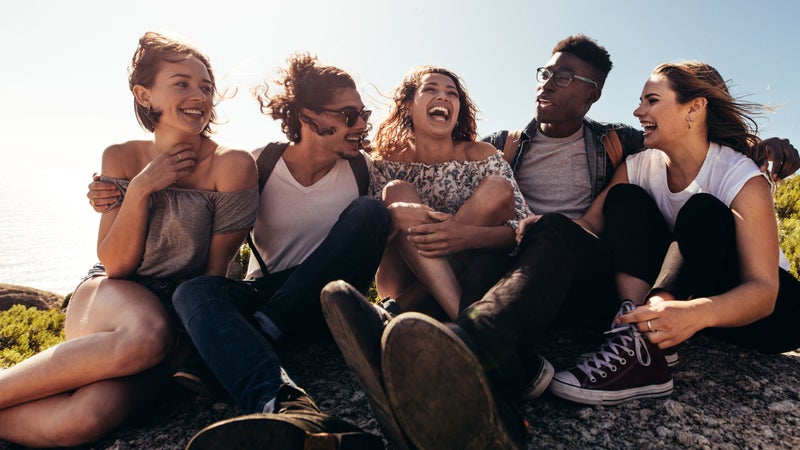 With the help of Facebook groups, you'll never have to travel alone if you don't want to. Post that you want to ride the Whole Enchilada in Moab, Utah, with someone, and you'll likely find a riding mate quickly.
---
Make the Most of Our National Parks
A national park advocate shares his advice on how to avoid crowds, get off the beaten path, see wildlife, and find adventure.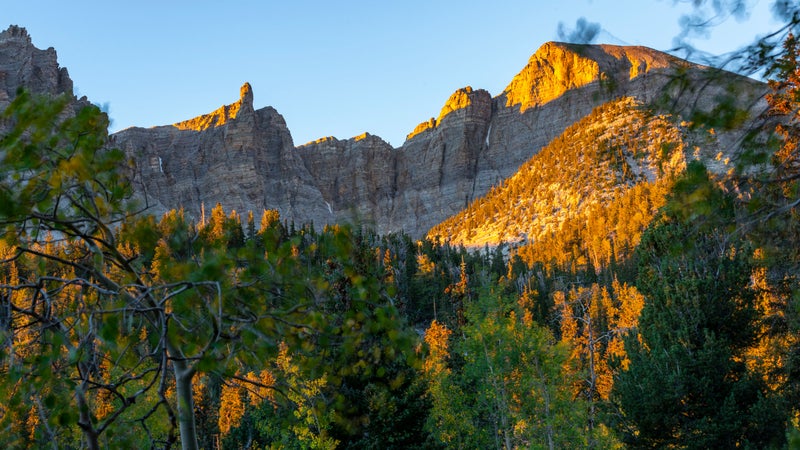 We asked David Lamfrom, director of the wildlife program for the National Parks Conservation Association, for his advice on how to do national parks while still avoiding crowds and steep entrance fees. 
---
Eat Healthy in Airports
It's almost time for summer travel. We reveal some of our favorite airport restaurants plus tips on how to avoid loading up on junk food as you fly off on your mountain and beach adventures.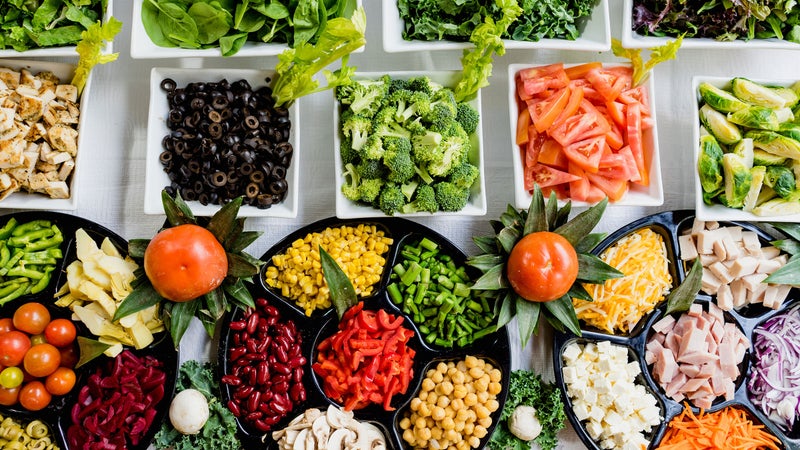 Some people get the munchies while high. Outside writer AC Shilton gets them while physically high—say, at 30,000 feet. Here she provides tips on how to eat healthy while traveling. 
---
Cruise Through Security and Customs
With these tools, there's no reason to wait in long lines.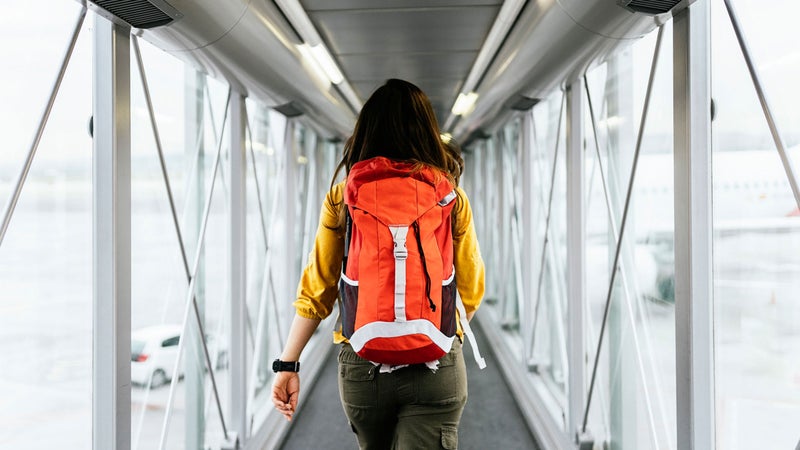 You know all those people you see heading for the lanes that say Global Entry and Clear? Here's what they know that you need to know.
---
Travel Alone at Least Once a Year
For this veteran journalist, the intoxicating freedom of traveling solo outweighs the risks every time. Here are her life-on-the-road strategies.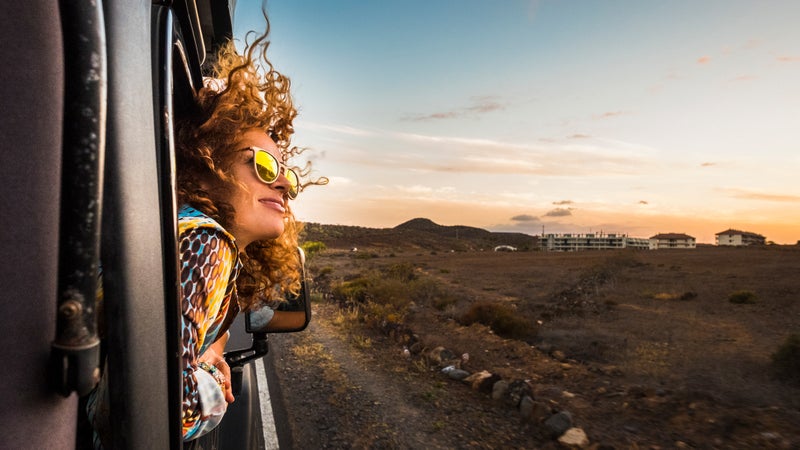 It's a good thing to go it alone on occasion, whether camping in the wilderness, road-tripping cross-country, or flying across the world. Just do it safely and strategically.
---
Invest in Long-Haul Flight-Survival Gear
These bags, clothes, tools, and, yes, drugs make regular long-haul flights survivable.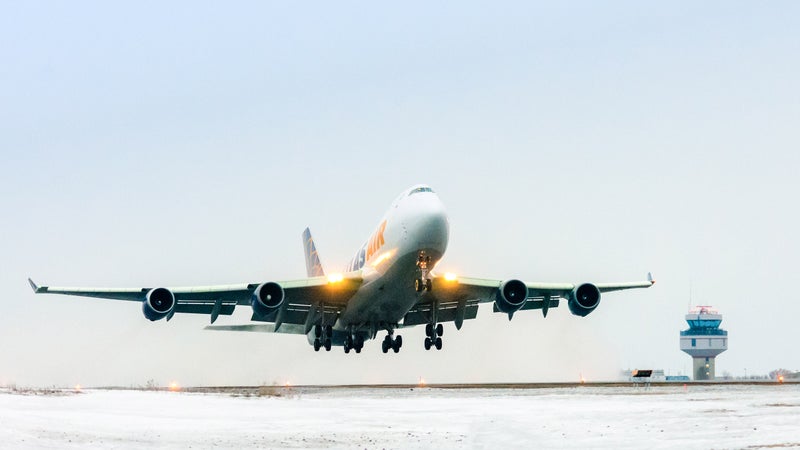 Getting to faraway places requires sturdy and functional gear. Wes Siler, a writer for Outside and frequent traveler, lists his must-pack gear items for long flights and big adventures. 
---
Score Deals on Airline Tickets
Whether you're headed for California or Costa Rica, these tips will save you money and minimize hassle.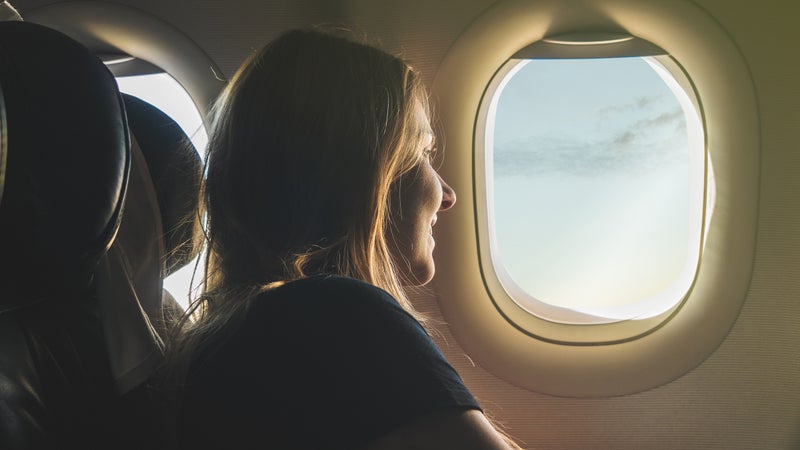 Getting a cheap airline ticket comes down to the right timing, airport, and season. Don't get caught paying extra just because you bought your ticket on a Friday instead of a Tuesday. 
---
Get Your Gear There Affordably
Traveling with large gear can get pricey. Here's how to bring your mountain bike or surfboard along without going broke.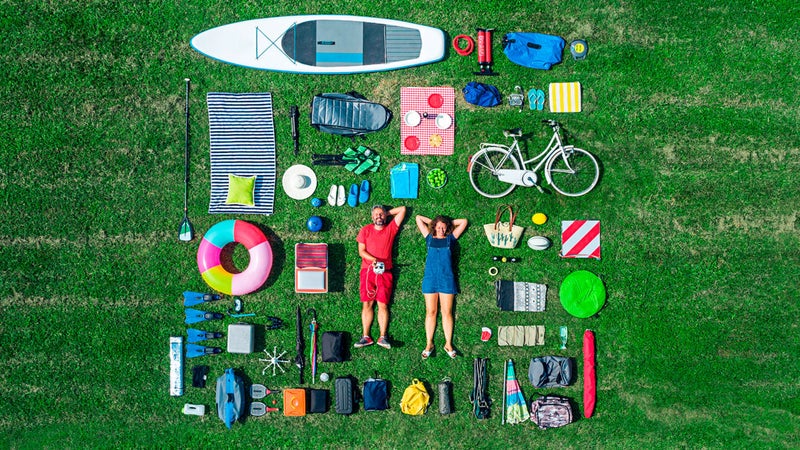 Flying with gear can be downright expensive, and some airlines charge gear-specific baggage fees in excess of $200 one-way. Then again, some of them let you fly with your oversize gear for free. 
---
Use a Travel Agent
Yes, you can try to book your epic adventure by spending hours searching the internet. Or you can save time, money, and hassle by using a travel agent.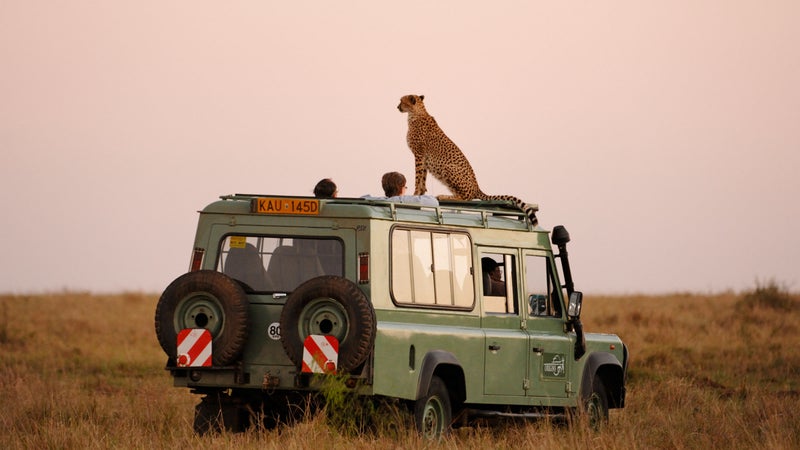 The next generation of world travelers is using travel agents more often. Maybe you should, too.
---
Explore a State Park
There are more than 10,000 different state parks across the country, many of which have terrain that rivals any national park. These are our five favorites.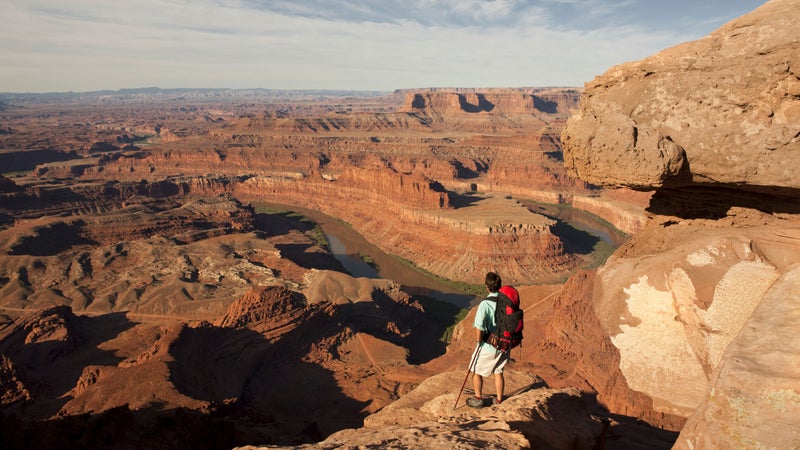 The busloads of tourists crammed into the designated scenic overlooks at national parks can be overwhelming. If you want a truly wild experience this summer, explore our underrated state-park system.
---
Pack Smart
Technically advanced outdoor gear can make traveling on your next business trip easier, more comfortable, and more efficient.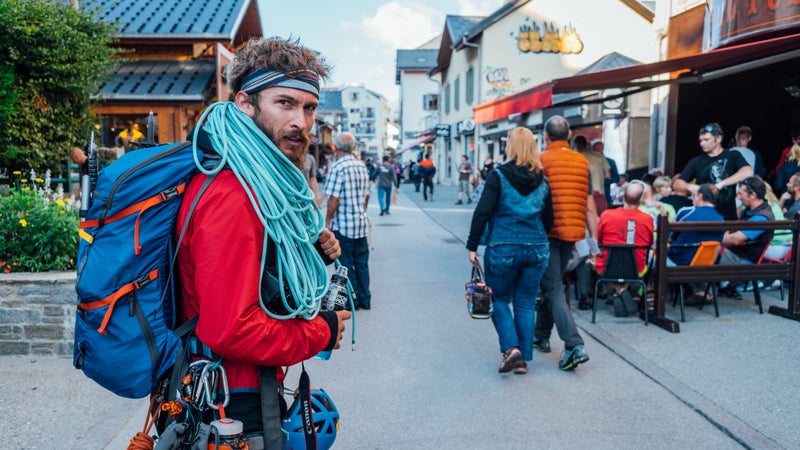 Do you really want to be that person in the aiport lugging around a 40-pound backpack? Or worse, checking your luggage? We'll answer for you: you don't, so here's how to not be. 
---
Maximize Your Airline Credit-Card Miles
Credit-card mileage programs are as confusing as they are enticing, with rules, add-ons, and fine print that's always changing. Here's how to score lots of free tickets with them.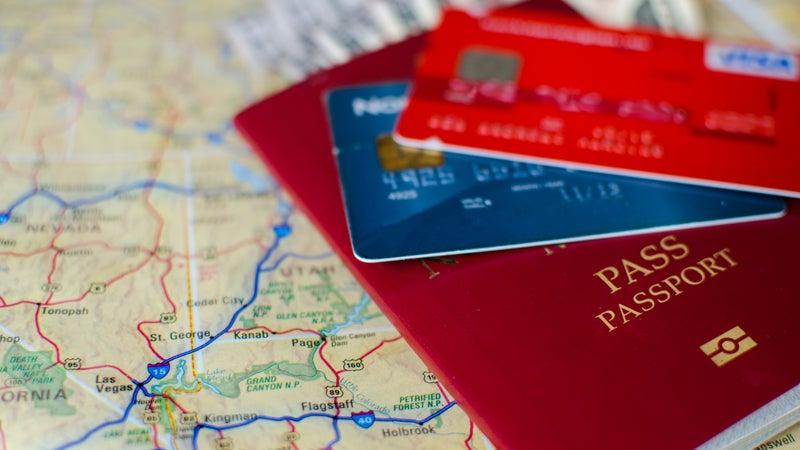 Airline-mileage expert Scott Keyes has 84 credit cards. Maybe you don't need that many, but you do need to know his tips on how to basically fly anywhere for free. 
---
Get Travel Insurance
And everything you need to know before you purchase a plan.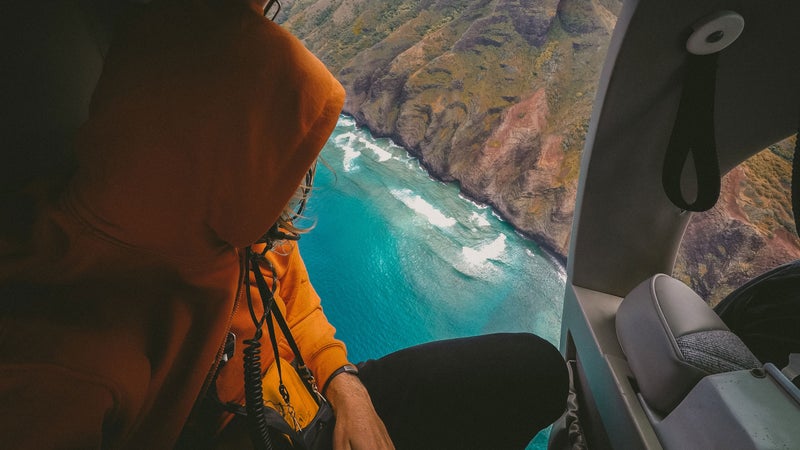 If a travel disaster does strike, you could be out thousands of dollars. The question is: How much risk can you live with? 
---
Let These Stories Inspire You
From SUPing down the Colorado to hiking the Appalachian Trail solo, these features explore and revel in the adventures our country has to offer.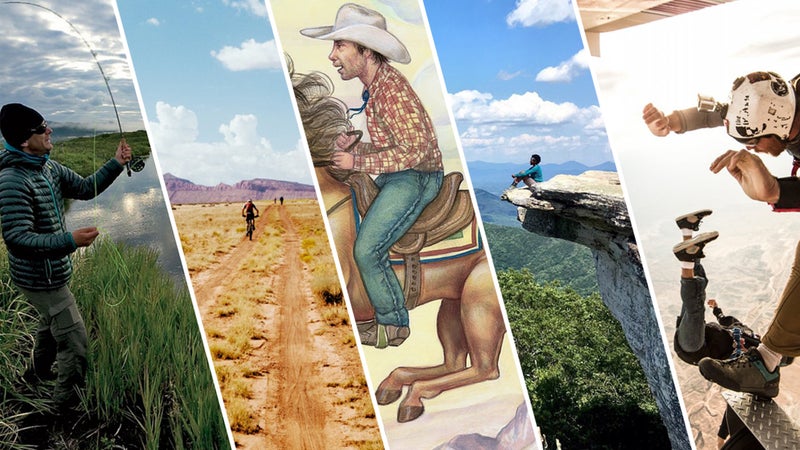 Here's a (noncomprehensive) list of the best travel stories we've ever told. Find some inspiration to pack your bags and hit the road.  
---
Don't Recline Your Airline Seat
You heard us. On cramped flights, the person who reclines their seat in front of us really chafes.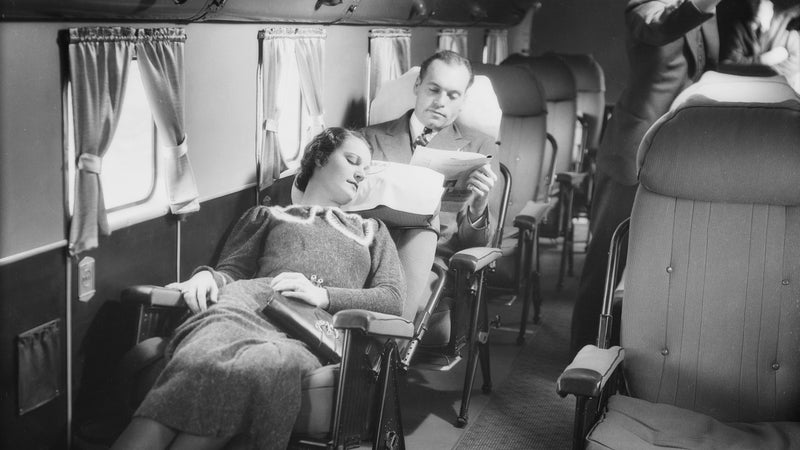 If there's one thing we hate about flying, it's not the overpriced tickets or the baby crying three rows ahead in economy class. It's the people who recline their seats with total disregard for the person behind them.
---
Own Your Layover
Frequent fliers spend a lot of energy trying to avoid long layovers. But with these tips, the right attitude, and a bit of ingenuity, you can turn your layover into an adventure.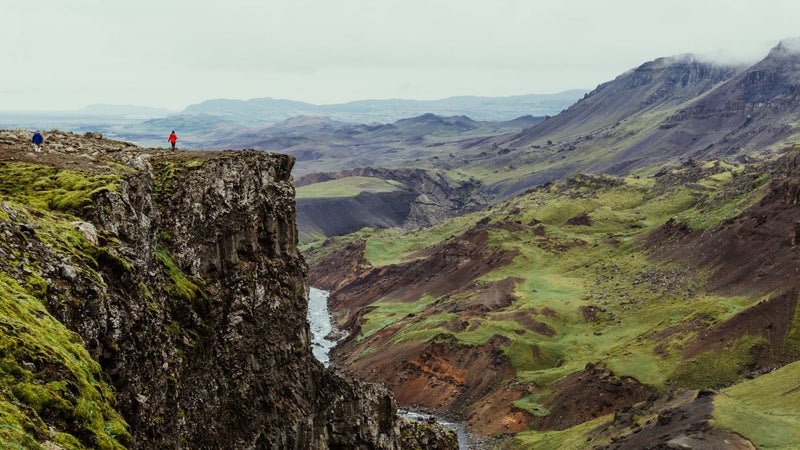 A seven-day layover in Iceland? Yes, please. 
---
Chill Out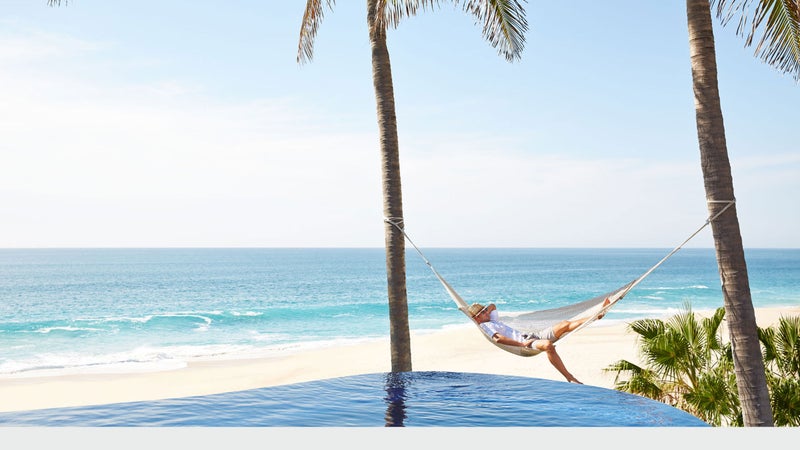 One final piece of advice: You're on vacation, people. Drink the tequila! Eat the pasta! Sleep in! And yes, lounging in a hammock on a beach is a legit adventure. Bon voyage.
Lead Photo: Courtesy Surf Maroc