Our Favorite Road-Trip Songs
Look no further for your go-to playlist for the long hauls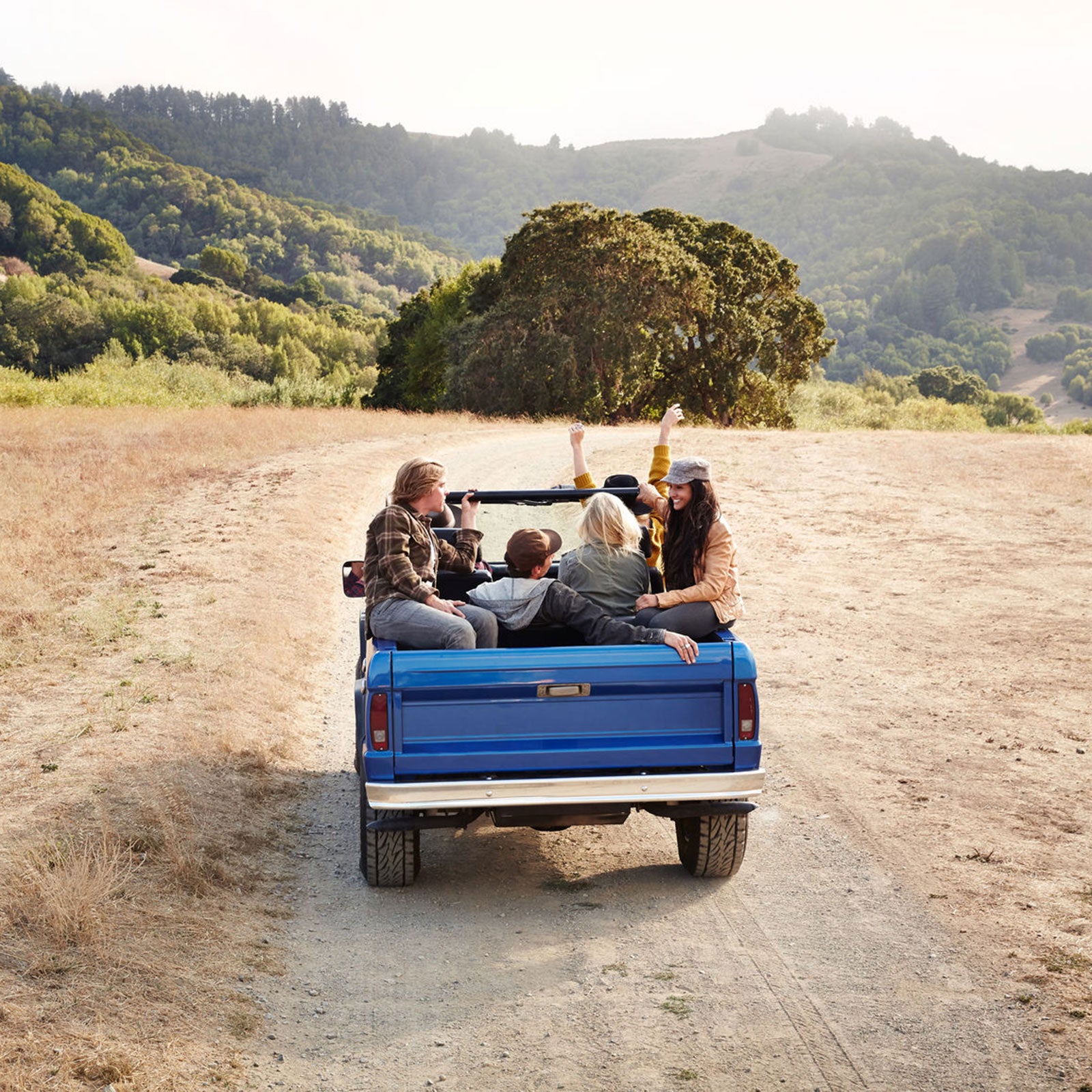 Heading out the door? Read this article on the new Outside+ app available now on iOS devices for members! Download the app.
Here at Outside, we're no strangers to road trips. Whether it's a jaunt to our local crag or an all-day drive to the best camping in the West, we're not going to shy away from long hauls—especially when the end destination promises adventure. You can find some of our favorite trips in the June issue, out on newsstands May 14.
To help you pass hours in the car, we've also rounded up some of our favorite tunes. From A-ha to Led Zeppelin, these songs call for rolled-down windows and an open road.
"Tangerine," by Led Zeppelin
On the road, time stretches out, and my mind slows down. This blissed-out, low-key classic is the perfect soundtrack to that dreamy feeling. —Abbie Barronian, assistant editor
"Coastline," by Hollow Coves
If you're on the road toward a destination with sun and sea, "Coastline" will pump you up for it in a mellow, hippie sort of way. —Svati Narula, associate social media editor
"Take On Me," by A-ha
When you start to feel like you've been riding in the car your entire life, it's time for eighties synth-pop. A-ha's absurdly energetic "Take On Me" is a double shot of mental and emotional espresso, and it makes a great kickoff for a peppy eighties mix—think Bowie, Cyndi Lauper, Men at Work, and Whitney Houston. —Aleta Burchyski, associate managing editor
"Alaska," by Maggie Rogers
Rogers has a knack for hiding somber lyrics in bouncy pop tunes. Bop along to the fun beat as you drive to a scenic viewpoint, and let the lyrics hit you straight through the heart. —Kyra Kennedy, photo editor
"That's the Way It Is," by Céline Dion
I really just want a Céline song on an Outside playlist. But this song is good for a long trip because you can spend all your time replaying it and perfecting your imitation of Céline's very special pronunciations (love=luuurv). —Erin Berger, senior editor
"My Church," by Maren Morris
This country banger makes you want to "roll the windows down and turn up the dial," as Morris sings in her tribute to American music idols like Hank Williams and Johnny Cash. It's the perfect song to sing along to at the top of your lungs driving through a big empty landscape somewhere. —Luke Whelan, research editor
"Santa Fe," by Beirut
When I moved from the East Coast to New Mexico three years ago, my friend and I took a road trip out to Santa Fe to move me in. We listened to all the Santa Fe–titled songs we could find on Spotify, and most of them weren't any good. But this one is seriously catchy, and now I always listen to it on long drives. (Including last summer, when I made the opposite almost-cross-country road trip to move away from Santa Fe.) No matter where I'm headed, it sets the tone for a relaxing trip. —Molly Mirhashem, senior editor 
"Ramble On," by Led Zeppelin
The lyrics of this song touch on an epic adventure and setting out into your own unknown. But mostly I just love turning it up and belting out the refrain really loud like I'm a rock star. —Tasha Zemke, copy editor 
"Old Town Road" (Remix), by Lil Nas X, featuring Billy Ray Cyrus
It's 2019 and we are yeehawing without shame. First, Kacey Musgraves snagged album of the year at the Grammys, and then the music gods blessed us with this remix straight out of our country-crossover daydreams. Listen to this song, because you want to stick it to those who tried to keep Lil Nas X down; listen to it because you, too, wear Wrangler on your booty; listen to it because it's just plain catchy. But there's no doubt that listening to this song on the open road with your windows down will make you wanna ride "till you can't no more." —Abbey Gingras, assistant audience engagement editor
Find the complete playlist below. 
Lead Photo: Trinette Reed/Stocksy