Take a Scenic Byway on Your Next Road Trip
There are 128 National Scenic Byways across the country. Here are five of our favorites.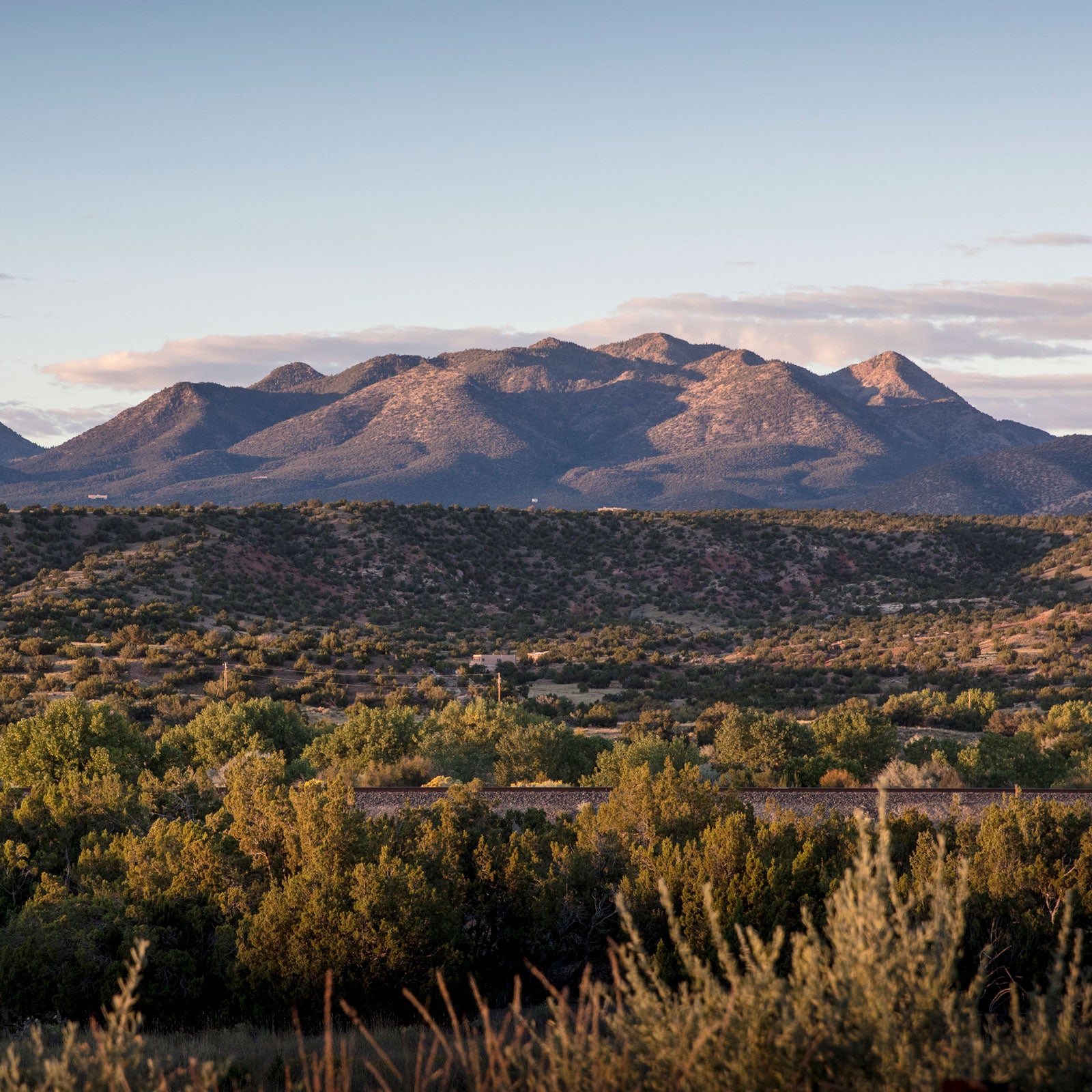 Heading out the door? Read this article on the new Outside+ app available now on iOS devices for members! Download the app.
As my wife, Jen, and I travel the West in Artemis the Airstream, one of our guiding rules for choosing a road trip itinerary is to avoid all interstates and major highways. Big roads are great for getting to places fast, but they are generally dull to drive, not much to look at, and often more stressful when you're pulling a trailer because of the high speeds. It's also a mentality—we aren't on the road to rush from place to place; we're in it to seek out the quiet spots and sip in the views.
So it was that while making our way across southern Idaho earlier this summer, we found ourselves puttering on the two-lane State Highway 26 instead of powering down Interstate 86. As we cruised along, the golden pastureland began to rise up around us, climbing higher into the eastern hills and erupting into a tapestry of crenellated, tar-black lava. A sign marked the boundary of Craters of the Moon National Monument, then a second one announced that we were driving the Peaks to Craters Scenic Byway.
We'd happened on scenic byways before, but this time, so moved, I decided to do some research. Congress established the National Scenic Byways Program in 1991 to "preserve the nation's scenic, but often less-traveled roads and promote tourism and economic development" in smaller towns and locales. Byways are designated by the Federal Highway Administration and must have one or more of the following areas of significance: archaeological, cultural, historic, natural, recreational, and scenic. There are currently 128 scenic byways in 46 states (sorry, Hawaii, Nebraska, Rhode Island, and Texas). Roads with two or more of the qualities—the best of the best—are dubbed All-American Roads, of which there are 31.
The designations don't stop there. The Bureau of Land Management has its own system of Back Country Byways, 54 in total, many of which are dirt roads through wild lands. And the U.S. Forest Service has designated 135 National Forest Scenic Byways of its own. On top of that, states, regions, and even cities have jumped onboard, and there are countless other scenic roads. This might sound like a bit of a hot mess of scenery, but the creators of the road trip–planning app Furkot created a site that does a great job of breaking it down in searchable maps, both on the national and state levels.
Obviously, hitting them all would be quite the accomplishment—one we're unlikely to achieve. But moving forward, we'll be consulting the map as we plan our travels in Artemis. In the meantime, here are five favorites that we've hit thus far (sometimes unknowingly) throughout the years.
Apache Trail Historic Road, Arizona (41.5 miles)
The first time I traveled this route, I was on day three of a bikepack across the Copper State on the Arizona Trail. After more than 350 miles, my energy was flagging, but the vistas on this byway, east of Phoenix, recharged me. It's pretty good pavement through golden domes of granite from Apache Junction out to Tortilla Flat, but the truly stunning section is on washboard dirt that climbs over an impossible-looking pass and then travels through Fish Creek Canyon to Roosevelt Lake. There are great camping opportunities through the canyon, and we've since returned with Artemis the Airstream. If you go, check your vehicle length and be confident of your trailering skills—it's a pretty testing drive.
San Juan Skyway, Colorado (229 miles)
Jen and I have a soft spot for the San Juan Mountains of southwest Colorado. We spent many of our early years together exploring this range and, later, got married here. There are so many breathtaking views along this loop that it's almost impossible to identify the best bits. However, the 25-mile Million Dollar Highway stretch from Silverton to Ouray, which climbs over Red Mountain Pass, has to be one of the single most staggering stretches of paved road anywhere. From the open ridgeline at the summit, sweeping turns snake down past glistening mountain tarns and through the tundra. The views on the west side of the loop, from Telluride to Dolores, aren't quite as bracing, but the road there is quieter, and camping opportunities abound on the web of forest roads. You could easily take a week to do a whole lap on this drive and find good pullouts all along the way. I've never driven it in winter, and frankly, we'd never consider doing so with Artemis.
West Elk Loop, Colorado (202 miles)
People often overlook the Elk Mountains for Colorado's more famous—and easier to reach—Front, Gore, Tenmile, Sawatch, and Sangre de Cristo ranges. But the Elks' reclusive location is part of their appeal. The West Elk Loop passes through some of the prettiest and quaintest towns left in Colorado. Crested Butte has some of the state's best mountain biking and skiing and still retains the small-town charm that made it famous. Gunnison is more low-key and is the jumping-off point to the Black Canyon of Gunnison National Park. The laid-back Western Slope farming and ranching towns of Paonia, Hotchkiss, and Crawford are refreshing counterpoints to the frenetic development in eastern Colorado. Kebler Pass, outside Crested Butte, ranks on our list of favorite places to camp anywhere. If you visit in early September, the West Elk Bicycle Classic gran fondo takes in the finest stretches of this drive in a day.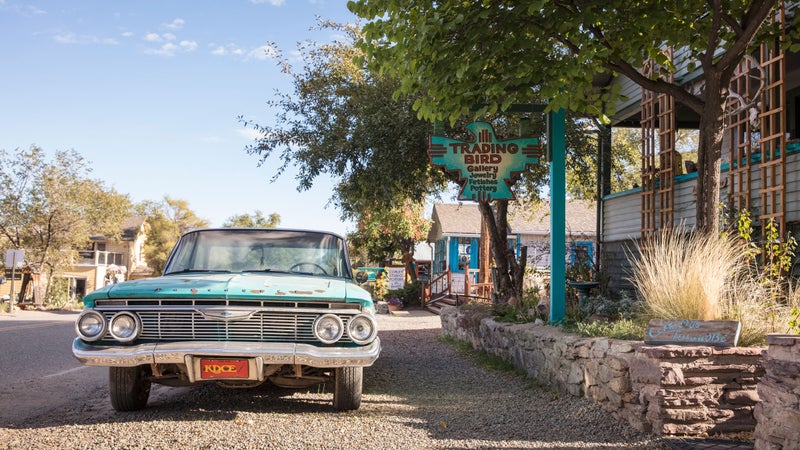 Kyle Canyon Road, Nevada (22 miles)
You could easily do this hill climb, just north of Vegas, in a day. But if you've been down in the desert heat for long, the high altitude and clear air on the flanks of Mount Charleston will likely be such a welcome reprieve that you'll want to stay. That's what happened to us the last time we visited. We intended to drive up and back down for the views but ended up staying a week. There's a quartet of campgrounds up high, from the well-developed (and slightly busy by our standards) McWilliams, at the end of Lee Canyon Road, to the sleepy, 11-site spot in the ponderosas at Fletcher View. If you climb, don't forget a rack of draws, rope, and shoes, as Mount Charleston is one of the best limestone crags in the country (though, with is history of chipped holds, it's also one of the most controversial).
Quebradas Back Country Byway, New Mexico (24 miles)
Long before we purchased Artemis, I used this road, south of Albuquerque, as a winter training ground for biking, largely oblivious to its designation. A lost dirt road through forgotten country, Quebradas typifies both the backcountry byway designation and the isolation of New Mexico that I love so much. Side roads splinter off the byway's length, providing excellent pullouts overlooking dry canyons and massive valleys filled with pronghorn and even oryx, if you're lucky. The best time to do the drive and camp along the route is in late fall, when you can day-trip to Bosque del Apache and Sevilleta National Wildlife Refuges to take in the annual bird migration.
Lead Photo: Jen Judge