Should I Take My Gun Backpacking?
What's your thought on the new law allowing you to carry firearms in national parks? I bring a handgun when I backpack in Yellowstone, but my girlfriend thinks it's pointless.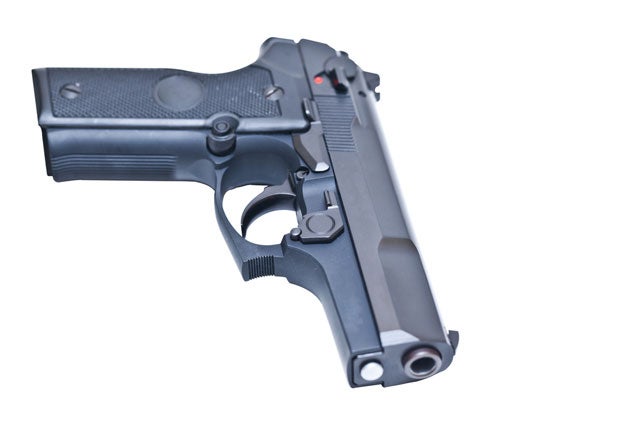 Heading out the door? Read this article on the new Outside+ app available now on iOS devices for members! Download the app.
Let me start by saying that the opinions here are mine only, and don't reflect those of Outside or anyone else.
My answer is that you should save the Wild West act for the shooting range and leave the gun locked up at home. I've used firearms—rifles, shotguns, and handguns—since I was 10 years old, and I've hiked thousands of miles on trails across the country, yet there hasn't been one instance during a backpacking trip when a gun would have been anything but dead weight. Here are my three main reasons why you should ditch the pistol.
Thanks to legislation passed by Congress two years ago, you're allowed to carry a gun in nearly all national parks as long as you're abiding by the proper state laws regarding permits, concealment, and the like. But in Yellowstone, it's illegal to fire a gun under any circumstances. Firearms are also illegal in all federal buildings, like national park visitor centers and ranger offices. So what's the point in taking one?
Guns can give you a false sense of safety and security. If you see a 1,000-pound grizzly charging in your direction, you're better off reaching for a can of bear spray than a handgun. But if you're packing heat in your backpack, you may falsely believe that you don't have to take all of the normal precautions with wildlife that unarmed hikers do.
The more people who carry firearms into the backcountry, the greater the chance that an accident will happen. Not everyone with a concealed weapon will be as safe and sober as you. As for using a gun as protection against unsavory people, there are avoidance strategies that work better than arming yourself. Camp at least a mile from the nearest road. Don't camp near anyone who makes you feel unsafe. If you think you're being followed, get to a road and report the person to rangers. Don't backpack alone. No matter where you are, bad people should be dealt with by trained law enforcement officers, not you.