Spend Cash on Travel, Not Things
Use your money correctly and it can buy you happiness. Here's how.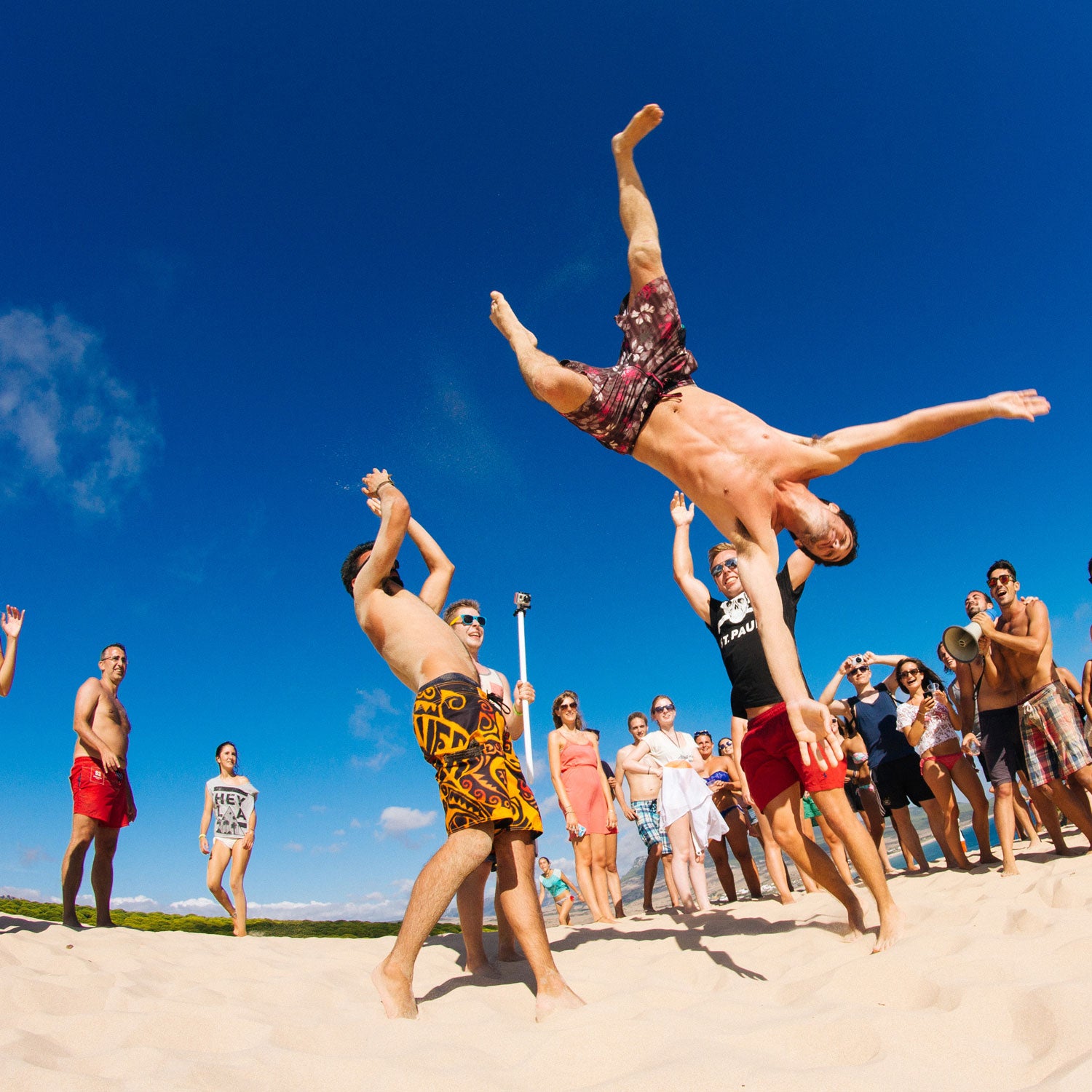 Leo Hidalgo/Flickr(Photo)
Heading out the door? Read this article on the new Outside+ app available now on iOS devices for members! Download the app.
Buying something we want but don't necessarily need brings an undeniable rush. Our overflowing closets, attics, and garages testify to the powerful allure of new toys and gadgets. But what do you think would bring more happiness in the long run: that new curved-screen HDTV or an African safari?
According to studies over the past 10 years that still keep popping up in the headlines, it's human nature to equate happiness with tangible stuff. After all, why spend your hard-earned money on a two-week trip to Bhutan when that designer living room set you bought instead will be around for years, reminding you day after day of its fabulousness? 
Because all those awesome objects will never make you a happy person. The human mind has a perverse knack for ceasing to appreciate things it's constantly exposed to—even pricey things like electronics, clothing, furniture, wedding rings, you name it. On the other hand, even the anticipation of an experience, whether it's going to a concert, fishing with friends, or planning a bucket-list trip, contributes to the overall happiness associated with the actual event. Even years later, being able to casually mention that you once went skydiving in Spain wears much better than name-dropping your car or television in a conversation. Bottom line: While a trip lasts only a set amount of days, its effect on your happiness lasts a lifetime. It's a case of the cliché actually being true.
To drive home the point, we've done some quick comparison shopping: five memorable experiences for you to ponder versus five undeniably awesome objects.
Starbucks vs. New Zealand
A large mocha will not only set you back $4.25, it'll also generously contribute, at 470 calories (depending), about a quarter of the calories you should consume in a day. That $4.25 adds up; so will the pounds.
The real thing: For the price of 100 calorie bombs ($425), you can stay for a week in a big, sunny room at a highly rated Airbnb accommodation in Nelson, New Zealand, with access to the villa's solar hot tub and just a short stroll to the city center. Nelson is one of New Zealand's loveliest (and warmest) coastal towns, just across Tasman Bay from spectacular Abel Tasman National Park, with pristine golden beaches that are accessible only by hiking or water taxi.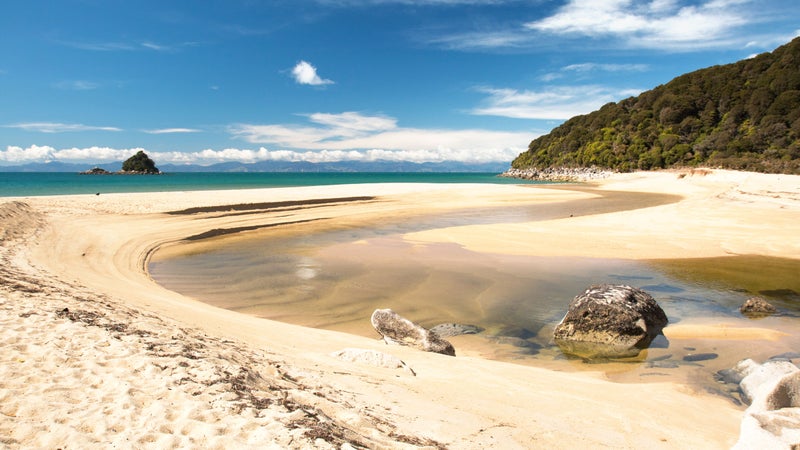 ---
Televisions vs. Jordan
Stream movies and TV shows instantly! Watch high-def images so "ultra," you can see the pores on a porpoise! Sit back and feel your mind slipping into automatic pilot! Sure, that $4,000 4K Ultra HD Curved TV looks impressive, but after a month you'll hardly notice the difference anymore.
The real thing: For the same money, unleash your inner Lawrence of Arabia and book a ten-day/nine-night camel trek across the Wadi Rum of Jordan, sleeping in desert camps and with a Bedouin as your guide. The valley's vast shifting sands give way to sandstone mountains—some with petroglyphs dating back thousands of years—that are popular with rock climbers. You'll spend your last day at the "Rose City" of Petra, a UNESCO Heritage Site whose breathtaking carved-from-sandstone architecture is unlike anything else, anywhere.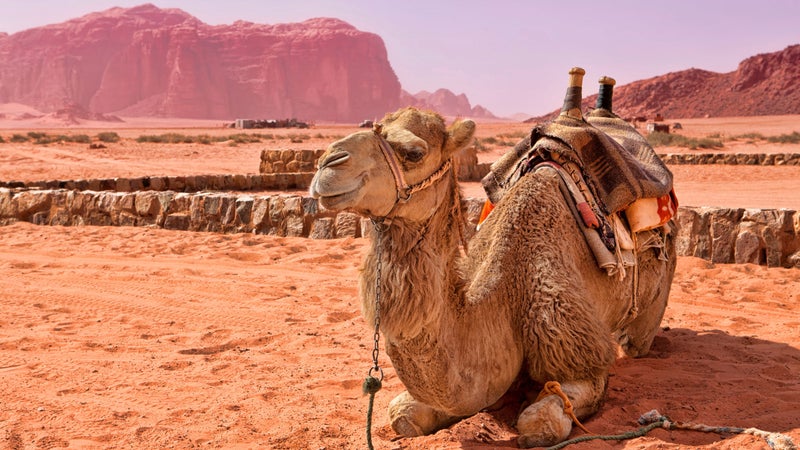 ---
Clothing vs. Whitewater Rafting
Who really needs one more pair of shoes, one more handbag, one more sweater destined to disappear in the back of your chest of drawers? There are a lot of good ways to spend a hundred bucks, but buying more closet compost isn't one of them.
The real thing: For a Benjamin and change ($115), thrill seekers can fasten their lifejackets and hang on for 10 miles through the whitewater of the Upper Youghiogheny River in Maryland. This section of the Yough is one of the last remaining wilderness canyons in the eastern United States, with continuous Class IV–V rapids running for five miles.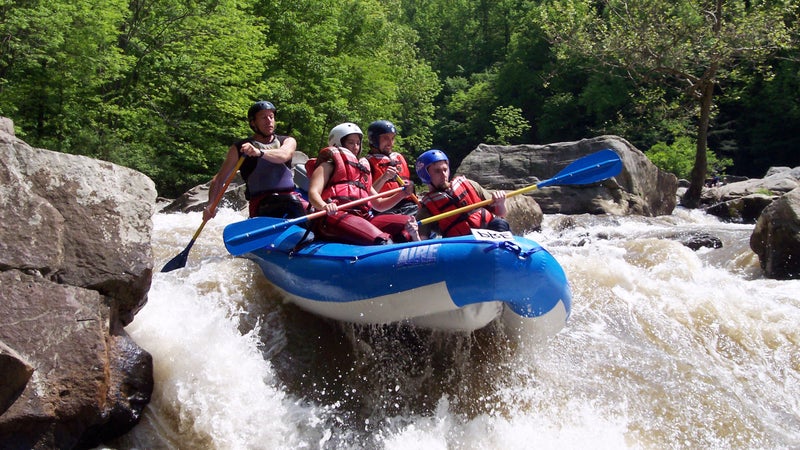 ---
Latest Tech vs. Antarctica
There were plenty of people who bought the 18-karat yellow gold Apple Watch when it became available or pre-sale. For $15,000. 
The real thing: For the same price, the trip of a lifetime awaits—a 13-day excursion to Antarctica. Depart from Ushuaia, Argentina, the southernmost city in the world, and head through Drake's Passage, past the Antarctic Circle, to the continent that's nearly 98 percent covered by ice and home to seals and penguins with no natural fear of humans.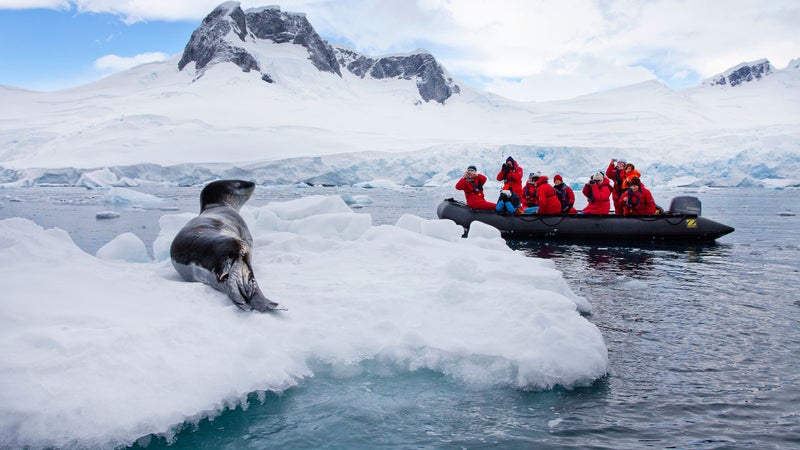 ---
Pricey Drinks vs. Road-Tripping
We love our bourbon-grapefruit-tamarind-lemon-with-poppyseed-tincture concoction as much as the next working stiff with a craft-cocktail palate and a PBR budget. But at $12 or $13 a pop, blowing off steam on the weekend can add up quickly.
The real thing: Discover some of the Southwest's premier national parks—including Grand Canyon, Arches, Bryce Canyon, Capital Reef, and Canyonlands—on a Grand Circle road trip. Set aside at least 10 days, and plan on covering about 1,200 miles. With the national average price of gas at about $2.40 per gallon and a 23 mpg average for a typical minivan, you can cover fill-ups for less than the cost of a dozen artisan cocktails. 
Lead Photo: Leo Hidalgo/Flickr