Why You Should Take All Your Vacation Days
Stop storing up days and start using them, whether it's for a microadventure, a staycation, or a road trip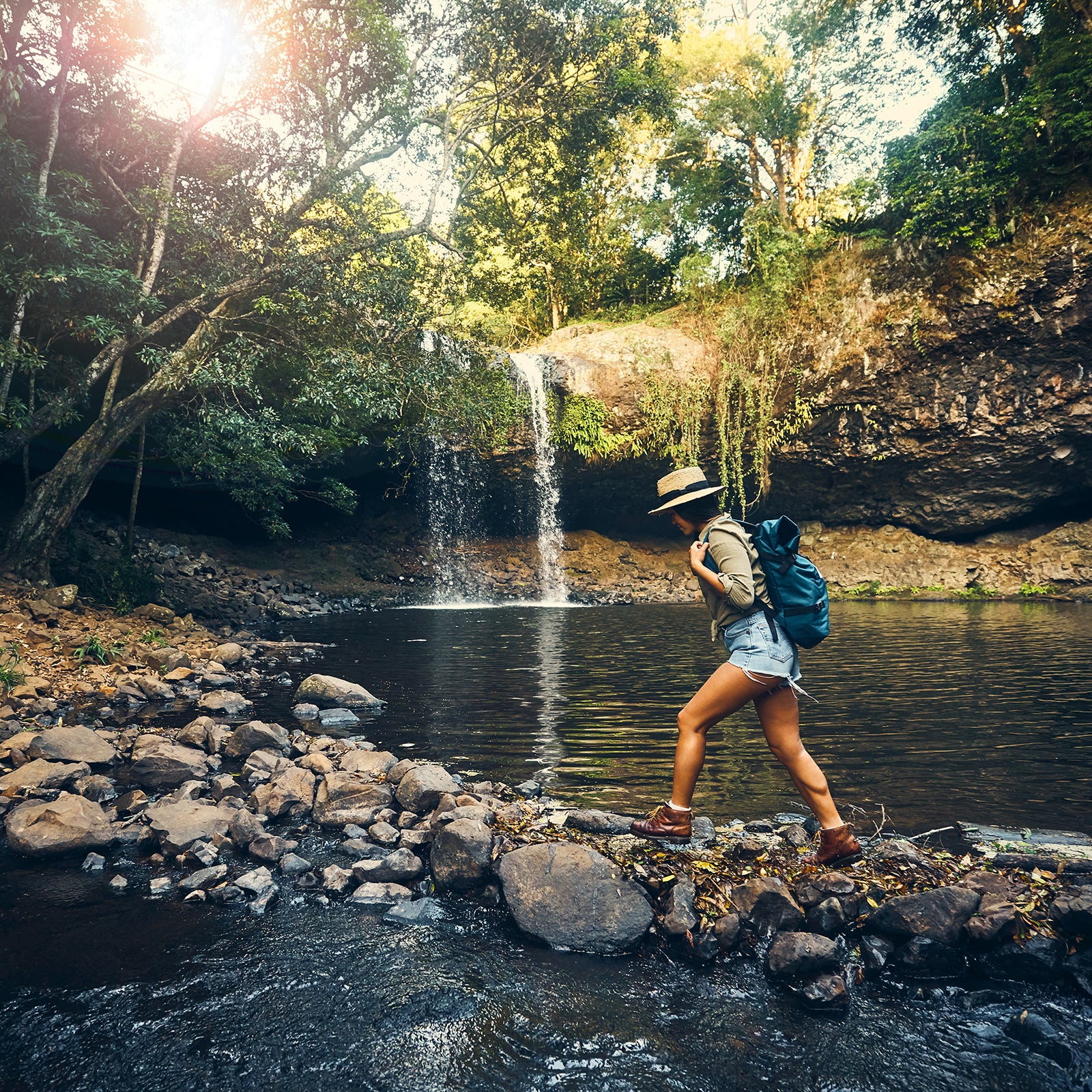 pixdeluxe/iStock(Photo)
Heading out the door? Read this article on the new Outside+ app available now on iOS devices for members! Download the app.
A few years ago, Ben Leoni and Lindsay Bourgoine moved from Portland, Maine, to Boulder, Colorado. They relocated for work and also a lifestyle change. Both skiers, they wanted to be closer to the mountains and spend their time off doing what they love. Leoni recently started a new job as an attorney at the U.S. Department of the Interior, and Bourgoine works as the director of policy and advocacy for Protect Our Winters.
As a government employee, Leoni has 12 days of paid time off each year, and he works longer hours so he can get every other Friday off. Protect Our Winters, where Bourgoine works, has a policy that encourages staffers to get outside to relieve stress. Dubbed Nature Days, employees can take one day per month to play outdoors and refuel, in addition to their allotted vacation time. The couple plans to use every single one of those available days off.
They don't have to go far to get away. "We take microadventures," says Leoni. "Even if they're just two or three days, getting away can feel like hitting the reset button. Being outside and putting distance between myself and work is really helpful. I feel more productive when I'm at work after I've been away. I'm just generally happier."
There's a growing body of research that reaffirms what Leoni and Bourgoine already know: taking time off is good for you, and it's good for your work. A 2016 study conducted by researchers at the University of Pennsylvania and University of California at Los Angeles found that, when asked, most Americans said they would prefer more money as opposed to more time off. But those who answered the latter showed higher levels of happiness. A study published in Canada the same year reported that those who took more vacation days experienced better overall health and life satisfaction, while a 2017 study in Helsinki interviewed employees over several decades and found that those who took shorter vacations reported worse general health and had a higher mortality rate.
Despite all the data, Americans are still not inclined to take days off. According to the most recent report from the U.S. Travel Association, 55 percent of American employees had unused vacation days in 2018, which equated to 768 million unused paid-time-off days on the table, up 9 percent from the previous year. Of those unused days, 236 million were forfeited completely and didn't roll over to 2019.
Why are we not using our days off? "There are a few reasons that Americans cite for not taking the vacation days they're allotted," says Roger Dow, president and CEO of the U.S. Travel Association. "After the cost and expense barriers, the top reason we hear is that Americans say it's just too hard to get away from work. They say they are afraid they could be seen as not a dedicated worker if they take a vacation."
Not everyone gets paid time off, of course. The Center for Economic and Policy Research estimates that one in four U.S. workers receive no paid leave. Of the 21 richest countries in the world, the U.S. is the only one without a national policy on paid time off. In 2019, New York mayor Bill de Blasio proposed a bill that would require employers of a certain size to provide up to ten days of paid vacation to their workers, which would make the city the first in the country to enact such a law. But it has yet to pass.
"Even if they're just two or three days, getting away can feel like hitting the reset button. Being outside and putting distance between myself and my work is really helpful. I feel more productive when I'm at work after I've been away. I'm just generally happier."
But company culture in America is shifting, and progressive businesses are realizing that to avoid fatigue and retain happy, productive employees, vacation is necessary. Take Bonusly, a Boulder-based software startup. In addition to unlimited paid time off, Bonusly has an expectation that all employees will take a minimum of two weeks of vacation. If you don't take enough, a manager will remind you to do so.
"It's very in vogue to offer an unlimited vacation policy," says Raphael Crawford-Marks, founder and CEO of Bonusly. "But that policy, intentionally or not, has led to an implicit pressure to not take vacation, because there is always important work to be done. So I felt strongly about not just saying we have an unlimited vacation policy but also that it's part of your job to get enough rest and recreation that you can do this over the long term. We're going to hold you accountable for taking that vacation."
Bonusly has a very low turnover rate—less than a third of the average for startups at its stage, according to Crawford-Marks, who credits the vacation policy with reducing burnout.
SheerID, a digital-verification company with offices in Portland and Eugene, Oregon, shifted from offering employees 15 paid days off in 2018 to allowing unlimited days off and including a requirement that staffers take at least three weeks each year. (Both Bonusly and SheerID were named among Outside's Best Places to Work in 2019.)
"We're at a point where so many people spend so much time working, taking it home with them, and they're always engaged and available. It's so important that companies cultivate that culture of 'take time away and come back when you're ready,'" says Halsey Gilligan, director of human resources at SheerID. "Research shows that we're more productive when we've had time to rest and relax or get outside or be creative."
So why are people still not taking days off when they can? There's one more thing that the U.S. Travel Association's Dow cited as a reason. "Nearly half of Americans fail to plan for their vacation," he says. Here's an idea: start planning your next trip or staycation now, get something on the books, so you'll have no excuse not to get away. It doesn't have to be big—it can be staying home and pitching a tent in the backyard, or driving an hour away to that lake you've always wanted to swim in. 
The point isn't that you need to take three weeks off at once and plan a mega adventure to some far-flung country (although, of course, that's always fun, too). All that matters is that you step away, stop thinking about work for a sustained period of time, and remind yourself that a vacation can happen anywhere and anytime—as long as you let yourself have one.
Lead Photo: pixdeluxe/iStock