Sponsor Content: Toyota
The Best East Coast Road Trips
These six scenic byways will bring you across the most beautiful destinations on the East Coast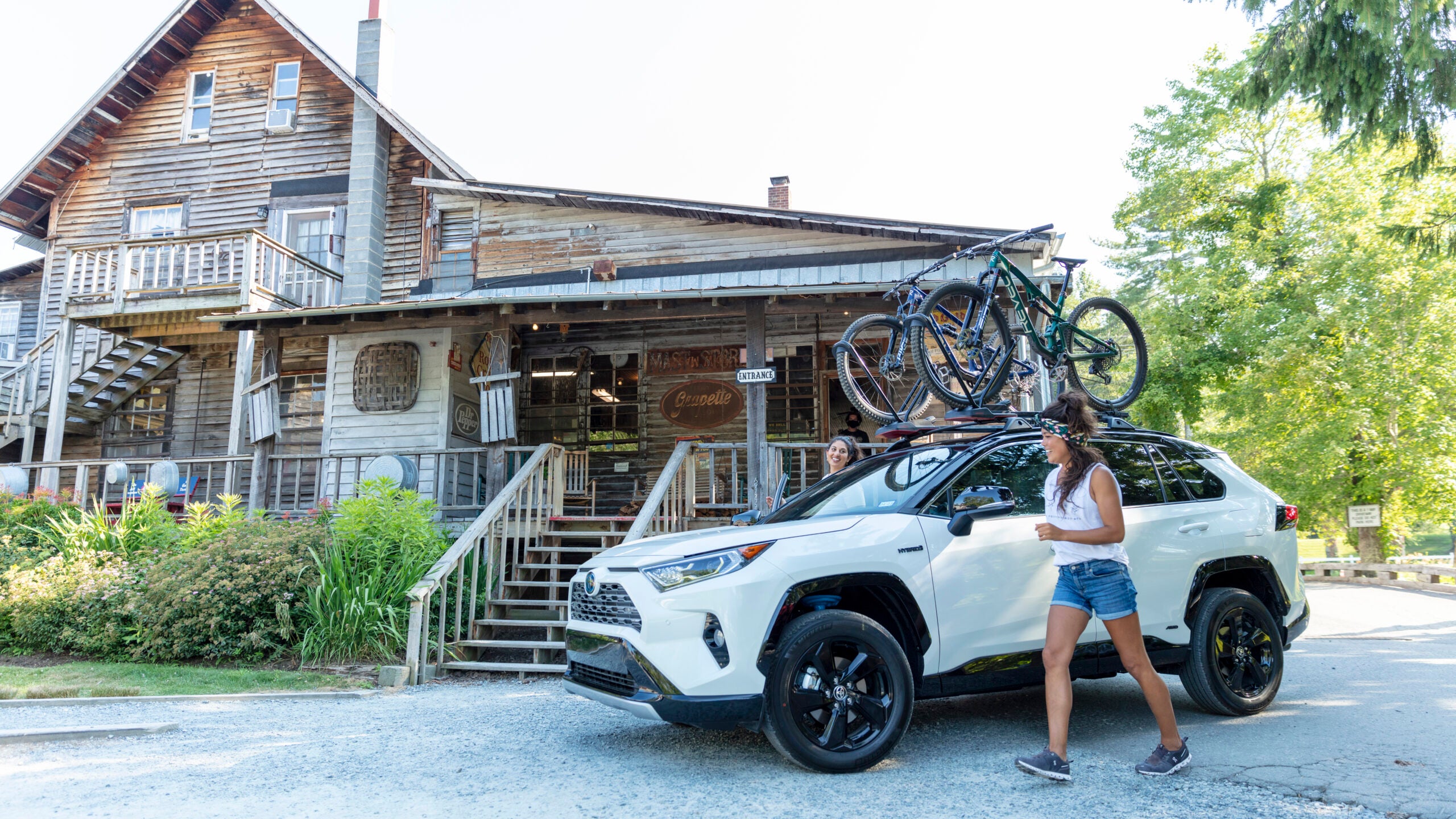 When you think East Coast, you might automatically think of water. That's normal. And there are indeed stunning coastal roads to be driven, like Maine's Bold Coast Scenic Byway or the Gulf Coast's beaches, dunes, tidal flats, oyster bars, and salt marshes, the interior roads can be just as majestic. From South Jersey's forests and wetlands to North Carolina's iconic Blue Ridge Parkway, here are a few of East coast routes.
Discover The Most Scenic Byways in the U.S.

From winding canyon roads and vast desert straightaways to historic routes and serene oceanside drives, the U.S. is home to some of the most incredible roads in the world, including 184 official Scenic Byways. Here, we've compiled the best 25.
True Down East
Bold Coast Scenic Byway: Maine — 125 miles — National Scenic Byway
Maine's Bold Coast from Milbridge to Eastport is authentic Down East country where folks still make an honest living from the sea and blueberries still grow in wild abundance. Along the byway is Cherryfield, Blueberry Capital of the World, and classic waterfront villages like Gouldsboro, Winter Harbor, and Jonesport, where you can watch locals bring in their catch—lobsters, clams, mussels, scallops, haddock—and savor it later in unpretentious shacks and stands. Some 27 lighthouses make for great photo ops, particularly the candy-striped West Quoddy Head Light, which catches America's first rays of sun every morning. Preserves like Cutler Coast Public Reserved Land connect cobble beaches and headlands with blueberry barrens, pine forests, and peatlands.
Freshwater Coast
Great Lakes Seaway Trail: Pennsylvania, New York — 518 miles —National Scenic Byway
Starting in the northwest corner of Pennsylvania, the Seaway Trail proceeds to follow hundreds of miles of New York's freshwater coastline beside the Saint Lawrence Seaway, Lake Erie, the Niagara River, Lake Ontario, and the Saint Lawrence River. It runs by headline sites like Niagara Falls and the Gilded Age Boldt Castle in New York's Thousand Islands, but equally compelling are the little unsung harbor towns, farmlands, and the 29 lighthouses along the way. State parks pop up just when you need them—30 of them along the trail—assuming you're ready to camp, swim, or hike. Farm stands are everywhere—berries, cherries, peaches, apples, corn, tomatoes. One of them, on Singer Farm, has been operating since 1915
Where America Happened
Journey Through Hallowed Ground Byway: Maryland, Pennsylvania, Virginia — 180 miles — National Scenic Byway
Any route that connects Gettysburg to Jefferson's Monticello and Madison's Montpelier is so deeply steeped in history that beauty is a bonus. The two go nicely together here, though, as the corridor leads to battlefields—Manassas, Wilderness, Antietam, and Harpers Ferry, among many—as well as woodsy parks like Gambrill State Park in Maryland and Bull Run Mountains Nature Preserve in Virginia. One day you might be tubing on the Potomac or rafting the Shenandoah; another day doffing your cap in respect at Gettysburg, then exploring any of a dozen historic towns. Warrenton, Virginia, alone has 300 historical sites. Try the pumpkin fritters at Farnsworth House in Gettysburg as you count the more than 100 bullet holes that riddle the Civil War–period building.
Wild Jersey
Pine Barrens Byway: New Jersey — 130 miles — National Scenic Byway
The centerpiece of this byway is Pinelands National Reserve, 1.1 million acres of South Jersey forests, wetlands, and farmland—one of the largest swaths of open space on the mid-Atlantic seaboard. The route links the reserve's various state forests and wildlife refuges, which contain an amazing variety of habitats, including Atlantic white cedar swamp, saltwater marsh, pygmy pine forest, and oak-hickory forest, not to mention some eerie pine-barrens ghost towns. Hike, bike, and camp in the deep woods beside the Mullica River in Wharton State Forest, or paddle tea-colored streams like Cedar Creek in Double Trouble State Park. Along the byway are little towns that time forgot, like Historic Smithville and Tuckerton Seaport, and cranberry and blueberry farms that share their bounty from roadside stands.
America's Favorite Drive
Blue Ridge Parkway: North Carolina, Virginia — 116 miles — National Park, All-American Road
What the Blue Ridge Parkway doesn't have: billboards, commercial trucks, or development. What it does have: hundreds of miles of mountain and forest views as it winds smoothly and slowly (max speed is 45) between Great Smoky Mountains and Shenandoah National Parks. And countless opportunities to hike (369 miles of mountain trails), get spritzed by waterfalls, and camp in any of eight campgrounds. Because the road was built for scenic touring, its dozens of overlooks and picnic areas are strategically placed for maximum inspiration. Also along the way are Mount Mitchell, highest in the East (6,684 feet), Whitewater Falls (411 feet), highest in the East, and Linville Gorge, deepest in the East.
Woods, Bays, Waterways
Big Bend Scenic Byway: Florida — 220 miles — National Scenic Byway
This byway's two distinct branches—the Coastal Trail and the Forest Trail—wind through unexpected, wild, backwoods versions of Florida. The Coastal Trail runs along the Gulf Coast's beaches, dunes, tidal flats, oyster bars, and salt marshes, fringed by pineland, scrub oak, and hardwood forests. Much of the coast lies within protected areas such as St. Marks National Wildlife Refuge and St. George Island State Park, where you can bird, bike, hike (including a segment of the Florida National Trail), camp, fish, paddle, or just wander. The Forest Trail loops through the pines and hardwoods of Apalachicola National Forest. You can paddle serene river floodplains, pick up some Tupelo honey at a roadside stand, and cool off in Wakulla Springs, one of the largest and deepest freshwater springs in the world.
Lead Photo: joe morahan