Thule's Subterra Carry-On Is a Travel Stress Reliever
No Valium for me, just luggage that the airlines can't lose and fits everything I need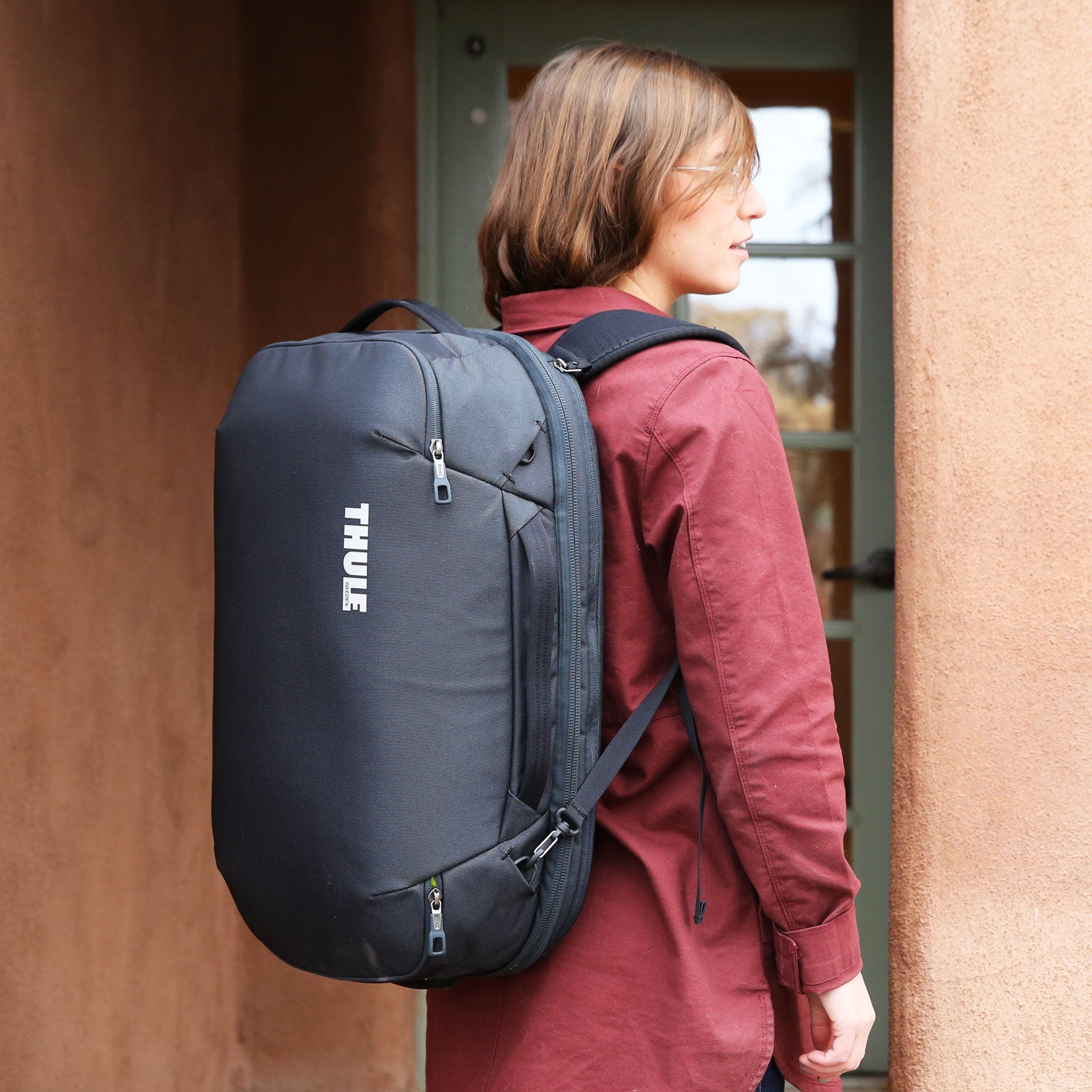 Heading out the door? Read this article on the new Outside+ app available now on iOS devices for members! Download the app.
I abhor air travel. It's not because I dislike being sleeplessly crammed in a plane seat as the person sitting in front of me reclines all the way back, or because I inhale stale air mixed with other people's germs, or because the infant in some distant row will wail incessantly—though none of that is fun, either.
What I truly hate are the logistics: arriving at the airport with enough time to check luggage, get through security, and make it to the gate stresses me out. Forget it if I have a connection. Before I board the first plane, I'm already thinking about the second flight, whether there's weather that'll slow us down and put me in danger of missing it, which gate I'll need to sprint to, and so on. (One of the worst nights of my life was spent in Dallas after my flight from Philadelphia was delayed, causing me to miss my connection to Albuquerque before we'd even left the tarmac in Philly.) Then there's finding my checked bags once I've landed, and only God and the airlines (maybe) know where those might be.
But I've become much more Zen about the whole process since I got my hands on Thule's Subterra Carry-On 40L pack ($200) over a year ago. If I'm going anywhere for four days or less, it's all that I bring. The main compartment holds several shirts, plenty of socks and underwear, a couple pairs of pants, and my Dopp kit. Exterior pockets at the top and bottom are good for storing keys, sunglasses, and a spare pair of shoes. A secret zippered stash on the back can hide sensitive documents like passports. The pièce de résistance, though, is the included laptop pack, which slips into a dedicated compartment and has ample storage for my computer and all its accompanying cords, my cell-phone charger, magazines, notebooks, and pens. If I arrive at my hotel room on a work trip and need to run to a meeting, I can drop the larger pack, pull out the laptop bag, and go.
All that comes in a burly 800-denier package that fits comfortably in the overhead—or even under the seat in front of me in a pinch—so I know exactly where it is, with no checked-luggage fee, trip to baggage claim, or stress required.