8 Free Travel Apps That Will Save You Money
Vacations can be expensive. But thanks to a slew of new digital tools, it's never been easier to cut costs on your next trip.
Heading out the door? Read this article on the new Outside+ app available now on iOS devices for members! Download the app.
According to Project Time Off, an advocacy group led by the U.S. Travel Association that surveys vacation trends, 52 percent of Americans didn't use all of their paid time off in 2017. Seventy-one percent of the people surveyed cited cost as a prohibiting factor.
That's not good, given the health and wellness benefits of a holiday, not to mention you're leaving money on the table by not using all your PTO. Thankfully, we live in the golden age of apps, and there are plenty of helpful tools for budget-conscious travelers looking to save a buck.
AirHelp (Android and iOS)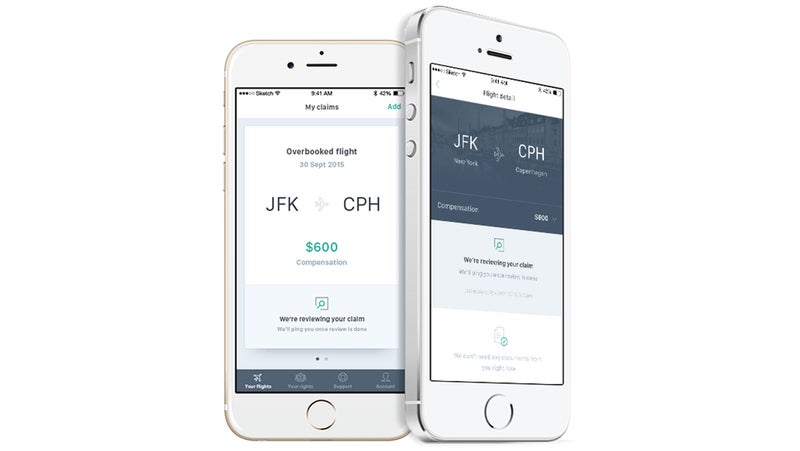 AirHelp is one of several new apps that aims to help you get compensated for the worst parts of air travel—missed connections, lost baggage, and delayed, overbooked, or canceled flights. Scan your boarding pass or input your flight details, and it will tell you whether you're owed money. It will also file a claim with the airline for you, update you on your claim's status, and take care of getting the money to you once everything is finalized. The only catch? It takes a small cut of any reimbursements you receive.
Hopper (Android and iOS)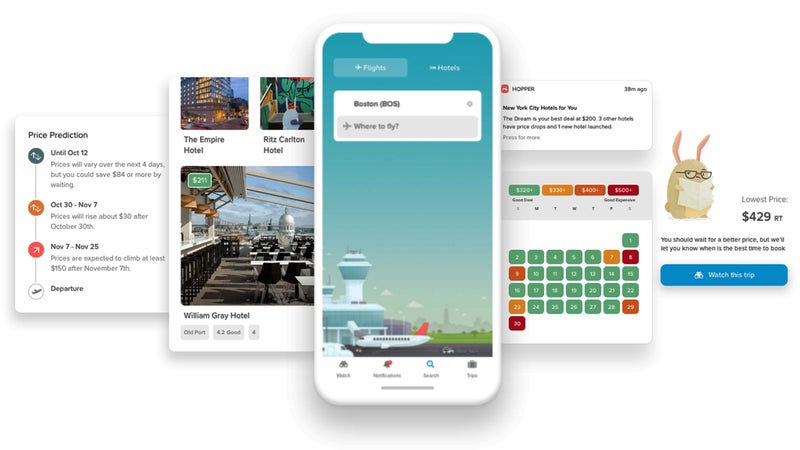 A longtime favorite among savvy travelers, Hopper quickly lets you see when flights will likely be cheapest. Select the dates you want to travel, and it tells you whether to book now or wait until a later date when fares should drop. While it's my favorite way to find deals, it's also worth checking other apps like Skyscanner, Momondo, and Hitlist, all of which take slightly different approaches to finding the most affordable flights. I find HitList's explore page, which breaks down locations into different sections (like trending destinations, best for photography, and weekend getaways) with ticket-price overlays, particularly helpful for trip planning and inspiration.
HotelTonight (Android and iOS)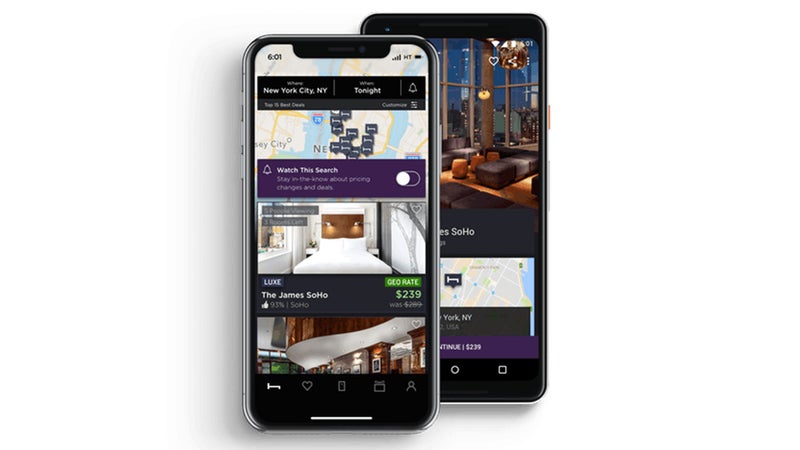 If you haven't already heard of this wildly popular app, here's the deal: it lets you find great deals quickly by helping hotels book rooms that would have remained empty otherwise. I love it because of how easy it is to use, especially if you're on a road trip and need to book something last minute. Just open the app, and it'll use your location to search out the best rates nearby. Click on a hotel you're interested in for a three-line overview of the property, and then click one more time to book. Bonus: you can use Apple Pay.
Splitwise (Android and iOS)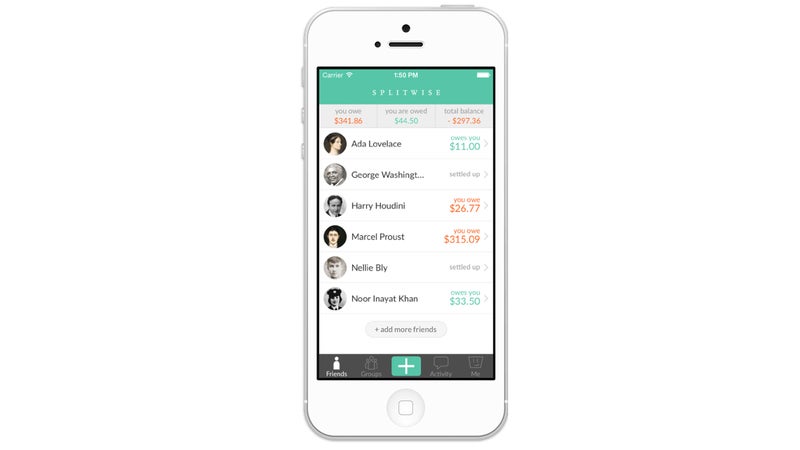 Traveling with friends can get complicated when you're sharing meals, rooms, and other costs. This app will help make sure you don't get stuck paying more (or less) than you should. Once everyone has entered their expenses in the app on their devices, Splitwise does the math to see who owes who and how much.
Trail Wallet (iOS)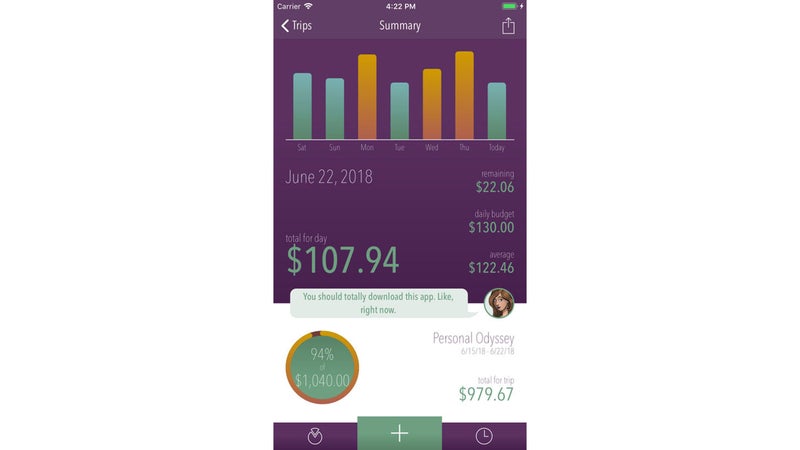 If you're like me, budgeting kind of goes out the window while you're actually on a trip. This app lets you set a daily allowance before you go and then adds expenses whenever you buy something. Scroll through the app for breakdowns of your spending history and an overview of your remaining budget, plus updated daily budgets to help you stay on target. The app automatically adjusts for current exchange rates in 218 currencies.  
Transit (Android and iOS)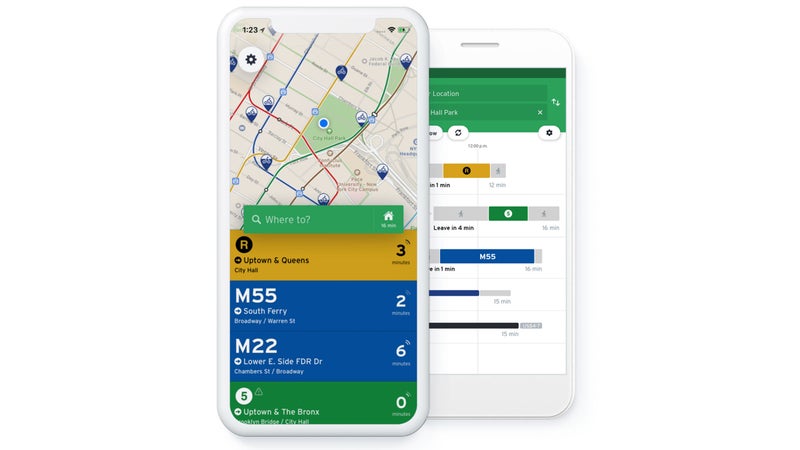 Taking advantage of public transportation is one of the best ways to save money, but using it to navigate a new city can be intimidating. This app lays out various options for getting around without a car. Simply enter your destination, and it will tell you how long it'll take to get there by bus, metro, bike share, or your own two legs. The app now also includes ride-sharing platforms like Lyft, so you can request a ride to the train station right from the app. 
Turo (Android and iOS)
There are plenty of apps for finding killer deals on hotels and flights, but what about rental cars? Turo, a peer-to-peer car-sharing company, has around 350,000 vehicles in its system, and you can usually rent them for up to 35 percent less than you would using a traditional company. You also get to skip the hassle of long lines and paperwork at the rental counter: owners will often arrange to meet you with your rental.   
WhatsApp (Android and iOS)
WhatsApp has been around for a while, but it's still one of the best ways to make calls and send messages, photos, and videos for free from abroad, saving money you might spend on international data fees and roaming charges. All you need is Wi-Fi.
Lead Photo: cookelma/iStock