How to Become a Better Travel Photographer at Home
We asked professional photographers for the skills you can practice in your own neighborhood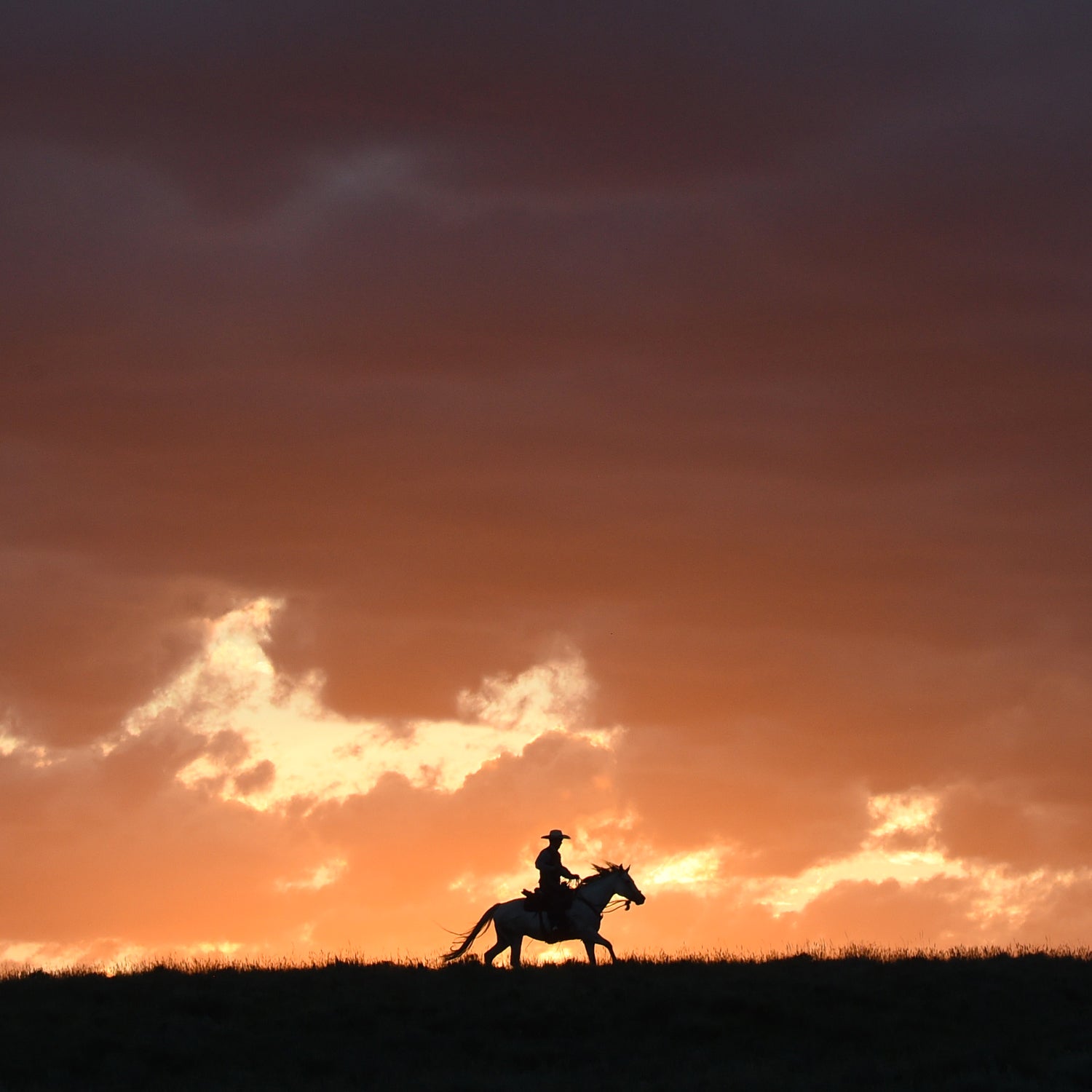 Courtesy Ami Vitale(Photo)
Heading out the door? Read this article on the new Outside+ app available now on iOS devices for members! Download the app.
Any photographer worth their salt knows that location is only part of getting the perfect shot. What's the point of dropping big bucks to photograph lions in Africa or the northern lights in Alaska if you don't have the right techniques to capture them? To that end, being stuck at home with time on your hands might actually be one of the best things for improving your photo skills. "You want to sort out your settings in a controlled environment, so when that big trip comes up, you're dialed in," says professional adventure photographer Chris Burkard. We asked Burkard and National Geographic hotshot Ami Vitale about how to practice right now—whether you have a fancy DSLR or an iPhone—so you'll be ready for your next great adventure.
Experiment with Settings
"The first step is gaining a strong understanding of ISO, aperture, and shutter speed and how they interact," Vitale says. Together, the three variables control the overall exposure of your image, the depth of field, and crispness. One of the easiest ways to start is to figure out which setting will affect your image the most and establish it first, then tweak the other two until you have the exposure just right. For moving objects, for example, use a higher shutter speed to make sure the subject is sharp, then tweak the aperture and ISO until your viewfinder shows a scene that's not too light and not too dark. If you're shooting an image where you want the foreground in focus and the background blurry, play with the aperture first. Generally speaking, you should adjust your ISO only in low-light conditions. The higher the ISO, the more light gets in, which can create grainy images in some cases.
To get a feel for this, Burkard recommends shooting the same items in your surroundings every day—the scene outside your window, your plants, your dog, your backyard chickens (for those who have become full-on homesteaders)—experimenting with the settings and examining the different results. The best way to determine the optimal mode for the subject at hand is by selecting your favorite shots and reviewing the stats for each of the three settings on either your camera or the computer file. You'll start to see how those numbers influence the focus and understand how those numbers change the quality of your image. While these features are more robust on a DSLR or advanced point-and-shoot camera, most new smartphones will give you some control over settings.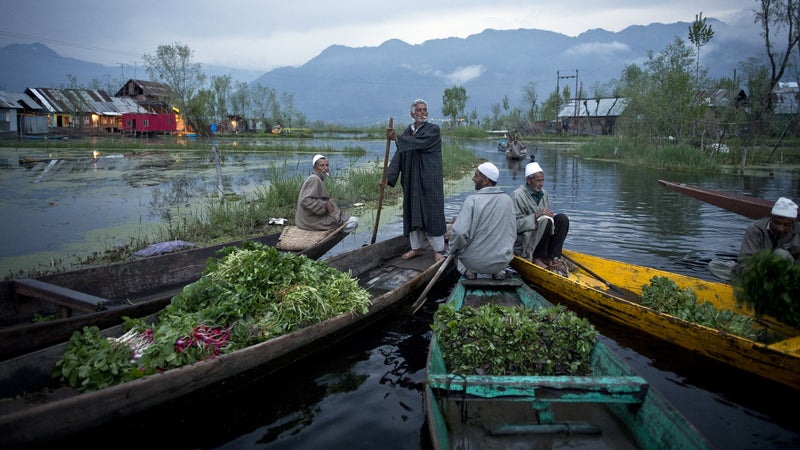 Vitale recommends focusing on another tenet of photography: light. "Study light. Obsess over it. Watch the same spot throughout the day and see the changes," she says. You can even photograph the same spot at different times of day to learn how the angle and brightness of the light force you to adjust settings.
Try Something New
"Now is the time to experiment with types of photography that you have never tried or are curious about," Vitale says. "Whether it's using flash or photographing stars, try to do something you never have before. Exploring what you don't know is where the wellspring of creativity lies."
For Burkard, that's meant practicing his nighttime shooting, which he calls "the most challenging aspect of photography." "I can't think of a better way to practice than to be in self isolation at night," Burkard says. While many of us have a spot close enough to our homes where we can find darkness, even people living in bright cities can find something interesting to shoot at night, whether it's a lamppost or the lights coming from the apartment building across the street.
Night photography is challenging in part because it requires a lot of fiddling with your settings, which will change extensively based on what you're trying to shoot. "I've gone out into the field and tried to shoot night photos without practicing beforehand, and they've come out terrible," Burkard says. The hardest setting to nail down, he says, is the focus. While most cameras come equipped with autofocus, they can have a hard time zoning in on what you want with a lack of light—switching to a manual focus setting can help with this.
Learn to Tell a Story
Most people assume photography is all about the shot, but Burkard says one of the most important things you can practice is storytelling. "You spend all this time and money creating beautiful images, then you get online with your Twitter fingers and all you have to say is 'the mountains are calling, I must go,'" he says. "That's such a disservice to that experience, and the biggest thing that has helped me become a better photographer is understanding that the camera is only part of that moment."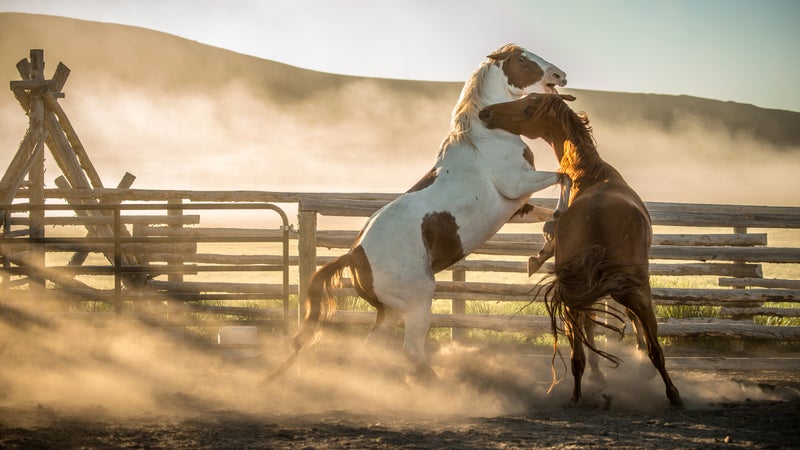 Burkard recommends a "self-assignment"—basically, pretending Outside commissioned you to photograph a topic and figuring out how to visually tell that story within a set time period. The most obvious topic at the moment is life in quarantine. Burkard recommends shooting portraits of the people within your household, putting a camera in the window and doing a time lapse every hour daily for a week, or, if you're able to safely do so, documenting the emptiness of nearby places that are usually filled with people.
Burkard also notes that, from a professional perspective, learning good storytelling skills is a great way to recession-proof your business, whether you're a photographer or not. "When you can't go anywhere, it teaches you to express yourself creatively, regardless of your surroundings, instead of relying on the scene to do that for you," he says.
Hone Your Editing Chops
According to Burkard, there's never been a better time to go through that archive of hundreds of travel photos to reapply new edits. "Understanding how you are able to breathe new life into an image that you've worked on or had for years is, to me, one of the most valuable things you can do with your time," he says. You don't need too fancy of a program—basic software like Adobe Lightroom (from $10 per month) or even iPhoto will allow you to adjust settings such as exposure, white balance, clarity, and color, all of which can have a dramatic effect on the tone of your image.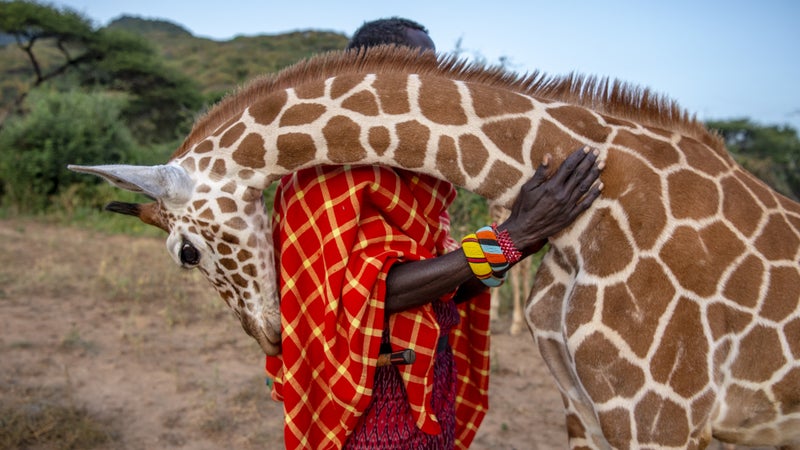 According to Burkard, the finished product isn't the one you see on your screen. "The quintessential goal of photography is to have an image hanging on the wall," he says, noting that pictures often look different digitally than they do on paper. He recommends getting a few printed if you can safely do so and sending them to someone to brighten their day. "I can't think of a better thing to do than to gift a photo to someone who might be having a rough time," he says.
Take a Free Course
Vitale notes that many companies have made their online learning resources free during the pandemic. Nikon, for one, is offering its online classes—which range from basic introduction to a DSLR to photographing kids and pets—for free. The company has also launched a special Creator's Hour with pros like wildlife photographer Brian Skerry and Pulitzer Prize winner Lynsey Addario.
Want to take better photos on your climbing trips? Check out our Climbing Photography with Jimmy Chin online course on Outside Learn, where Outside+ members get full access to our library of more than 50 courses on adventure, sports, health, and nutrition.
Corrections: (03/30/2022) This story has been updated with the correct name of the Creator's Hour course. Outside regrets the error. Lead Photo: Courtesy Ami Vitale
Trending on Outside Online