The Unglamorous Realities of Road Life
I can't deny the appeals of the nomad existence. But it has its challenges, too.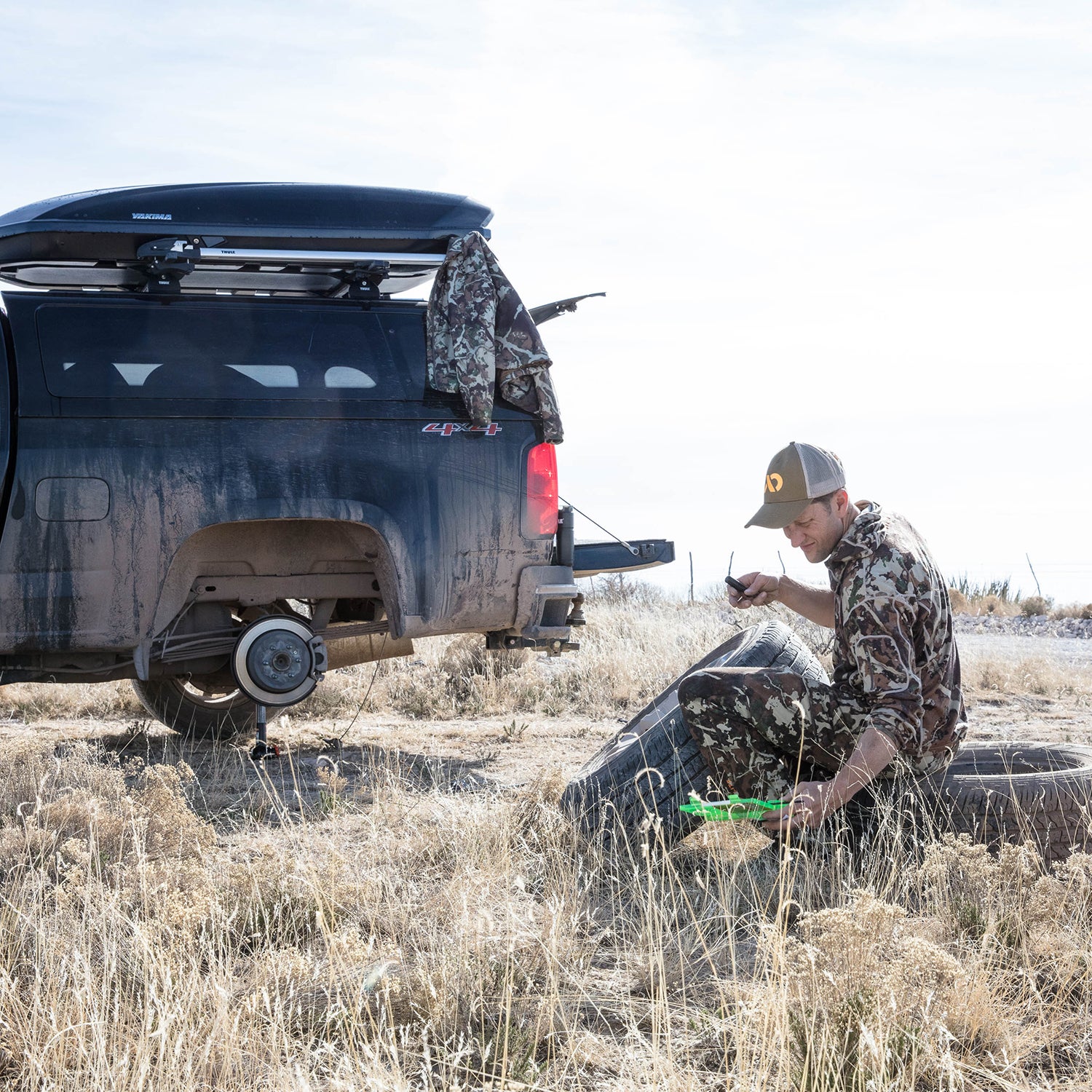 Heading out the door? Read this article on the new Outside+ app available now on iOS devices for members! Download the app.
It's easy to idealize life in a van as all open roads, empty schedules, and fiery sunsets. But living in a trailer doesn't eliminate the day-to-day demands of work deadlines, bills to pay, and health and wellness to manage. If anything, it makes these existential issues more challenging. Before you sell your house and hit the road, it's worth considering the realities.
Now, I'm not complaining. At the moment, I wouldn't trade the simplicity and variety of living in an Airstream for anything. Last week, I biked a trail that might have been my favorite mountain bike ride of the year, and I'd likely have never have seen it if we didn't live on the move. But in this day of shiny Instagram brands and "fake news," it's important to realize that every life, even #vanlife, has its realities.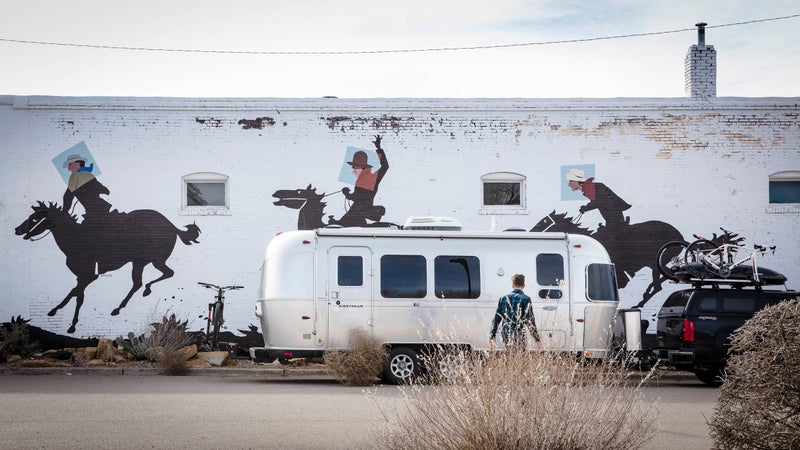 Doing Laundry
My own personal hell would be eternity in a public laundromat. These places are the antithesis of the calming silence of a backcountry campsite. Worst of all, it feels like the washers have a special setting to capture socks (I invariably end up missing one from a favorite pair) and the dryers' two settings are either "Sopping" or "Shrunk."
Personal Hygiene
The agony of the laundromat—combined with minimal drawer and closet space—means my wife, Jen, and I end up wearing the same clothes for a week. That's not really a big deal until a neighbor stops by and can't avoid staring at that big guacamole stain on my chest. And while I'd never ride in the same chamois two days in a row at home, it's standard practice on the road. Showers are fewer and farther between, too. When you have 39 gallons of fresh water for a week or two of cooking, bathing, cleaning, and drinking, there's no luxuriating in hot water every night. The worst case was last winter, when we traveled in cold climates and so ran Artemis, our Airstream, completely dry for a few months. After one eight-day stint in the backcountry, we opted for truck-stop showers between campsites. When I tried to pay, the clerk comped my shower because she thought I was homeless.
Sleeping in Parking Lots
We spend a lot of time planning our moves and scouting Google Earth for public land campsites. Mostly it works out. But occasionally, we either don't reach our destination in time or we get there and find the site occupied or impossible to access with Artemis. The fallback is a Wal-Mart, a church, or a truck stop. Even with the shades drawn, sleeping under street lights is reminiscent of interrogation scenes in movies. Cars coming and going all night long wake me from fitful sleep with their engines and doors or keep me up entirely wondering why people are hanging around at 3 a.m. in the first place. And few things feel more shameful than rising in the morning and walking across a busy parking lot to get a coffee and use the store's bathroom.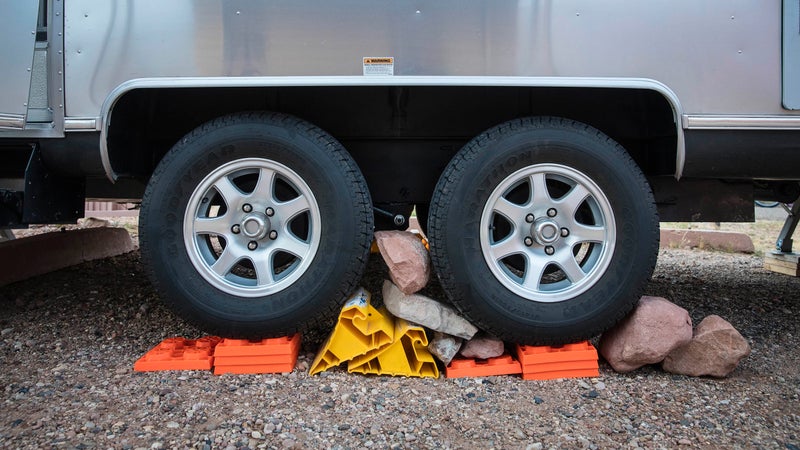 Maintenance
The number-one rule of living in a trailer is that something is always in need of repair. Washboard two-tracks and jouncing forest roads have a way of rattling everything apart. I have tightened or replaced every single door and cabinet latch in the two years since we moved in. A few times, having neglected to latch the fridge door completely, we arrived to find the trailer floor shattered and smeared with food. Last summer, when we took my niece to Chaco Canyon, which sits at the end of a terrible dirt road, we opened up Artemis to discover the stove fan snapped from its housing and sitting on the stovetop. And then there was the time when, in less than 24 hours, we got not one, but two flat tires—both of which I had to inflate using a bicycle pump to get us to a dealership for replacement.
Uncertainty
If you are a person who desires structure and a consistent schedule, Airstreaming is not for you. Earlier this summer, we found an incredible backcountry site high up in the Sangre de Cristo mountains, where we planned to stay a few days before appointments back home in Santa Fe, New Mexico. Then came the rain, turning the road into an impassable, slippery, rutted mess. There was no leaving. Worse still, we had to walk several miles (the mud was even too much for the bikes) to get cell service so we could cancel the appointments. 
Compromising on Food
Having worked for years as a baker and written as a restaurant critic, I'm a food snob. But I've had to check the culinary proclivities at the trailer door. At home, we go to six or eight different places to get exactly what we like to eat: organic fruits and veggies from the local co-op and farmer's market; bulk items like grains and flours from an inexpensive retailer; chicken and pork from a small butcher shop; fish from the seafood place; tortillas, chips, salsas, and chile from the Mexican market; charcuterie from the cheese board. On the road, we're often lucky if the sole grocery store in a town has organic options, and, if it does, the produce is often beat-up, wilted, and not worth the money. I consider this conditioning to eat whatever is available—and enjoying it—mostly a good thing. It makes us more flexible. Until we run out of our favorite coffee or Trader Joe's biscotti, that is.
Community
Life on the road is thrilling, with new views and trails and restaurants and people at every turn, but it can also feel lonely. We have a deep network of friends back home in Santa Fe, but we see them very infrequently these days. It's true that we've passed through town more in the last year than we anticipated, but even on quick visits, it's tough to pack in everyone we'd like to see and everything we want to do. I wouldn't characterize it as being home sick; but if connection and rootedness is important to you, road life can feel disconnected.
Buying Things You Already Own
I am a spendthrift, and if there's one thing I hate more than anything (other than the laundromat), it's having to purchase something that I know we already have back home. Last fall, for instance, after an epidemic of flat tires on my bikes that exhausted our travel cache, I had to break down and purchase bike tires even though I have a wellspring of them in my garage. Then there was the time last year that we ended up in Idaho without a headlamp and had to buy one in spite of the half dozen we had cached elsewhere in boxes and packs. The worst, though, is when we pay for steaks or hamburger knowing that our freezer back home is still topped up with elk that we harvested last year.
Getting Your Mail
There are still things that arrive only by snail mail, for instance notifications of jury duty and audits (both of which we found out the hard way). We have a post box in Santa Fe, and the company is good enough to forward our mail to us every few weeks or month, at whatever address we request. Still, it's easy to miss critical bits, like wedding invitations and voter registration. And when you have clients who pay you through the mail, an extra month for forwarding isn't exactly helpful. 
Lead Photo: JJAG Media