Virtual Field Trips and Other Home Adventures for Kids
From outdoor games to travel-inspired activities, there's a world of adventure waiting for young ones right in your backyard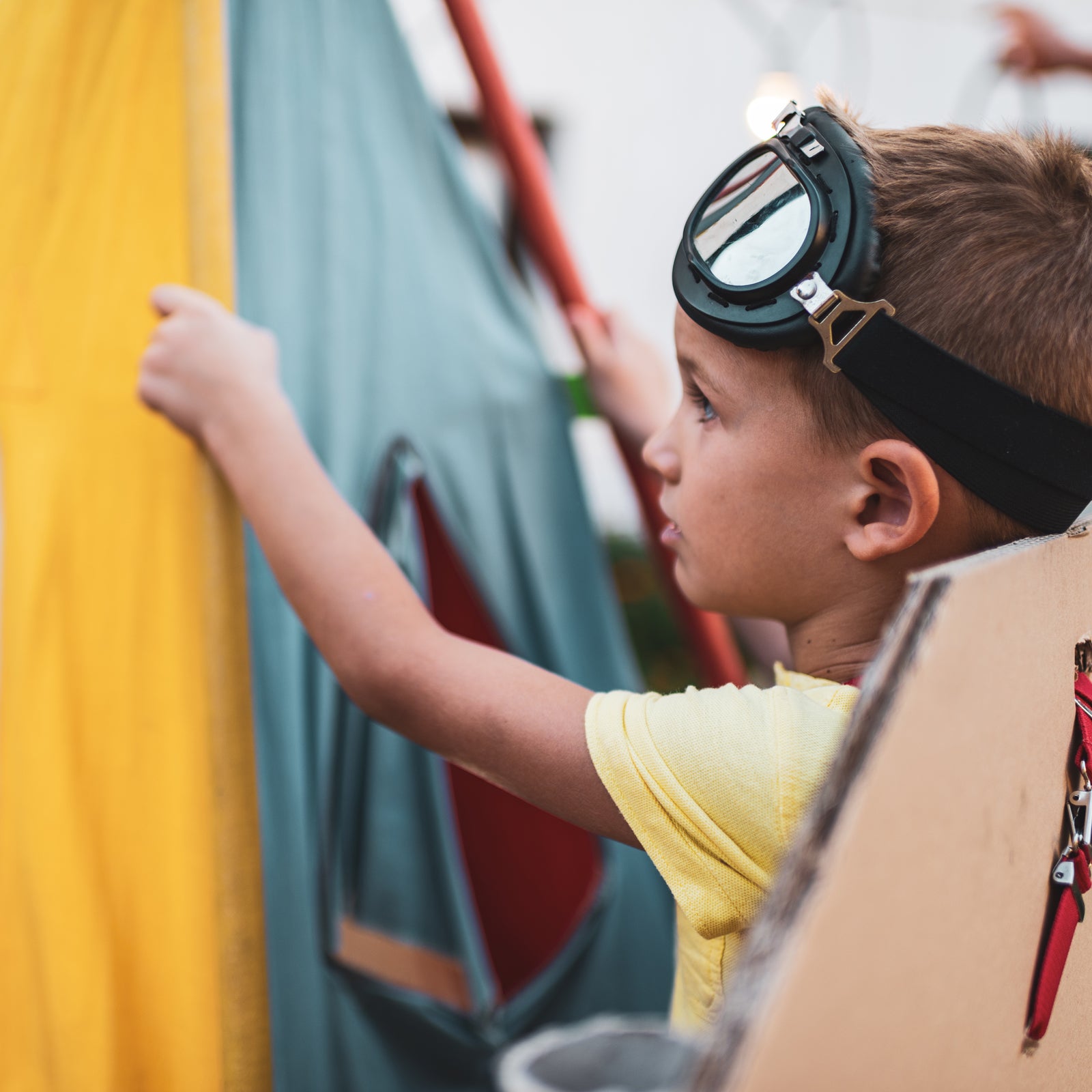 SanyaSM/iStock(Photo)
Heading out the door? Read this article on the new Outside+ app available now on iOS devices for members! Download the app.
Some of the best ways to keep my kids engaged at home include having them imagine a world unlike their own, whether that's playing make believe in the backyard or reading a transporting book. Now that they're staying put for the foreseeable future, it's never been more important to create a routine that reinforces learning and escapism. From taking a virtual safari with naturalists in Kenya to practicing outdoor survival skills with what's available in your green space, here are some ideas to bring that sense of adventure into your your little ones' lives.
Take a Virtual Field Trip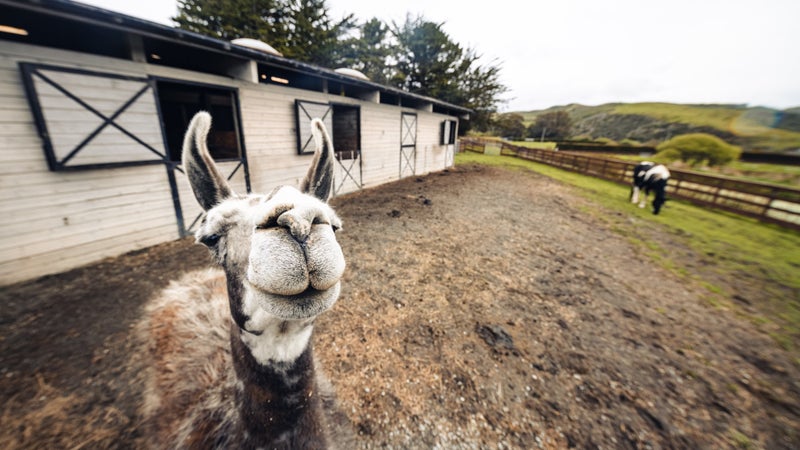 Farms, zoos, and aquariums around the planet are releasing virtual field trips geared toward children. Sweet Farm, in Half Moon Bay, California, is offering private and school-group virtual tours that take viewers behind the scenes of the property and introduce them to its rescued animals. The Cincinnati Zoo hosts a home safari on Facebook Live each weekday, while WildEarth broadcasts live, interactive online safaris for kids ages 4 to 18 with naturalists in South Africa and Kenya. You can't rip down the 60-foot-long natural waterslide at Sliding Rock Recreation Area in North Carolina right now, but you can enjoy a 360-degree view of it, then don swimsuits and make your own version in the backyard. 
Make the Most of Your Outdoor Space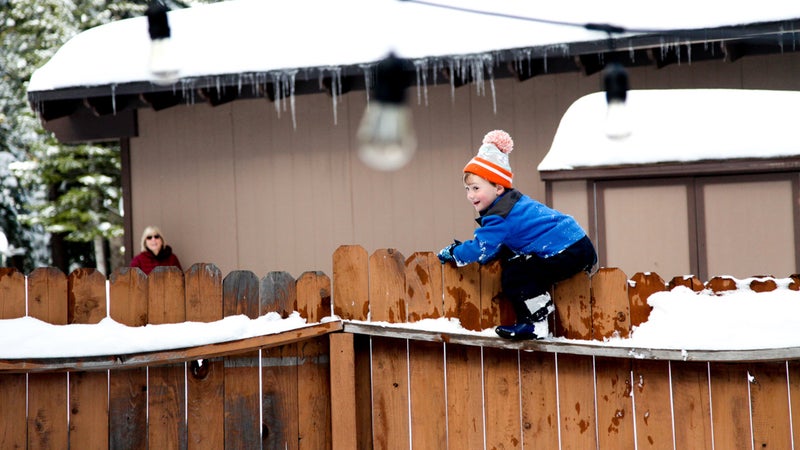 Staying home doesn't have to mean staying inside your house. If you have a backyard, a balcony, or just a window, recess can still be in session. For activities that can work in various types of spaces, check out this list of backyard games from around the world, which include clapping games from Nigeria and a two-person hopping contest from Brazil called luta de galo that requires no more than a handkerchief. With or without outdoor space, pick up the book Kids Camp! Activities for the Backyard or Wilderness ($17), which outlines creative ways to turn your kids into clever outdoorspeople, from assembling a pocket first aid kit and identifying animal tracks to using rocks to make a sun-clock. Or sign up for the Healthy Kids Running Series, which has youngsters across the country logging and sharing times for their fastest mile or 50-yard dash, as a way to replicate school sports. 
Receive the World in Your Mailbox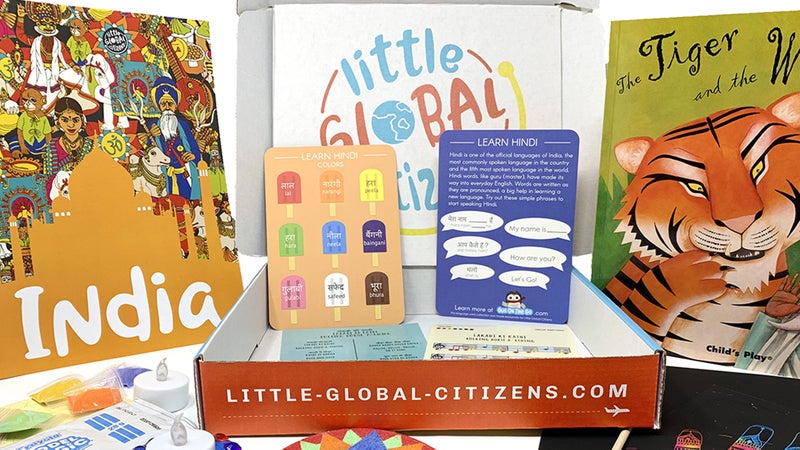 When it comes to travel, whether that's to the park or somewhere more far-flung, the loss of anticipation can be just as impactful for kids as canceling the trip itself. Recreate it by signing up for one of the many subscription services that connect children with cultures around the world. Little Passports' World Edition (from $17 a month), geared toward kids ages three to nine, sends a monthly package that's focused on a different country. Each includes pen-pal letters from the brand's "hosts," Sam and Sofia, along with activity sheets, souvenirs, and online access to interactive activities. Little Global Citizens is similar but sends bimonthly packages that are more centered around arts and crafts. Or consider a Universal Yums subscription, a monthly box of global snack food, like Turkish spice crackers or Colombian lollipops.
Create a Photo Book of Your Trip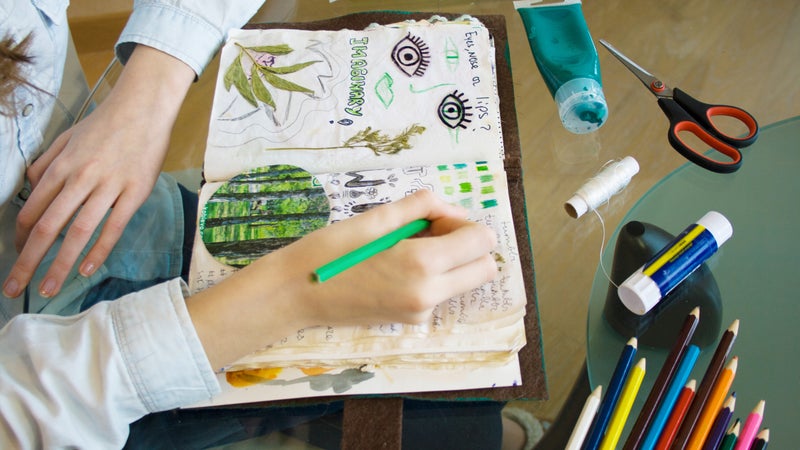 You can finally put together that photo journal or scrapbook from your last trip—and your child can help select and arrange the design. For younger kids, Lonely Planet's My Vacation Scrapbook ($10) allows them to get creative with pictures and other souvenirs, including making a miniature park with collected leaves and a skyline with ticket stubs. For those a little older who want to start planning for future travel, this kids' travel-journal kit from Etsy ($28) includes more than 140 decorative and organizing elements, as well as craft materials.
Buy a Book That Inspires Travel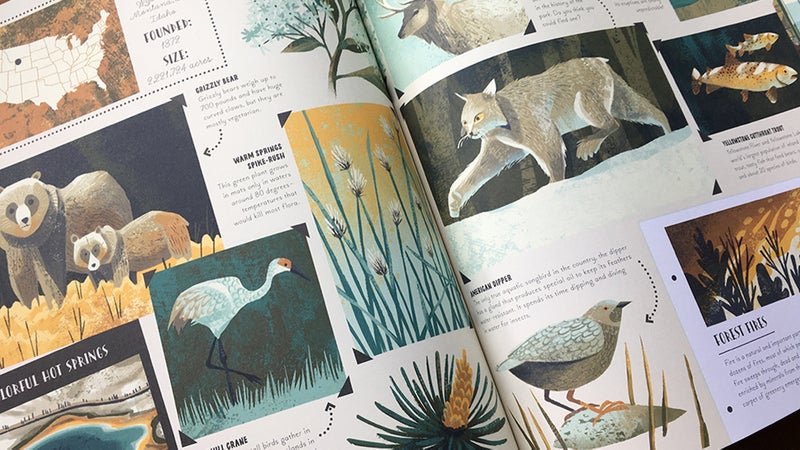 You're never too young to learn about the importance of preserving wild spaces. Two wonderfully illustrated books for young readers include Little Naturalists: The Adventures of John Muir ($8), by Kate Coombs, and National Parks of the USA ($19), by Outside contributor Kate Siber. Each park featured in Siber's book offers information about its wildlife and plants, and a page at the back tests readers' knowledge. Another inspirational choice is River ($15), by Elisha Cooper, a fictional story about a woman's solo canoe trip down the Hudson River that explores the diversity that exists among New York's urban sprawl. And don't forget Miss Rumphius ($8), a classic by Barbara Cooney, where old Aunt Alice travels the world before figuring out a way to make it more beautiful.
Stream Activities from Hotels' Kids' Clubs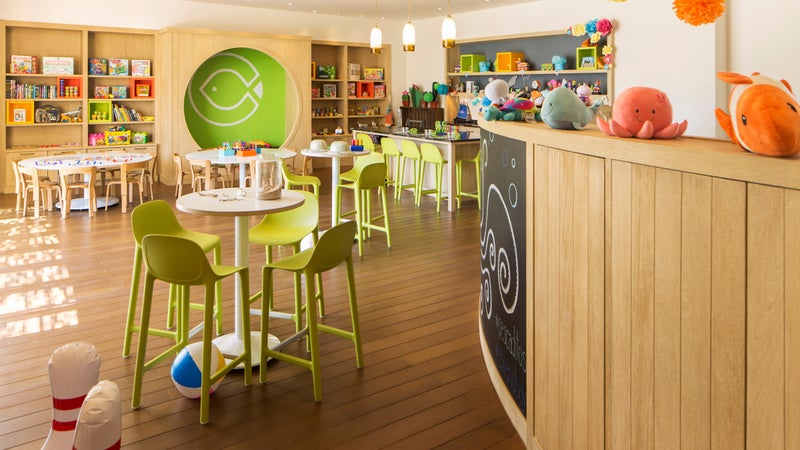 Bring the joy of a hotel's kids' club into your living room with the #AubergeatHome series from the Auberge Resorts Collection. You can make the pot stickers from Hotel Jerome in Aspen, Colorado, whip up a chocolate facial with the help of the wellness crew at the Esperanza resort in Cabo San Lucas, Mexico, or craft a piñata under the direction of staff at the nearby Chileno Bay Resort. Also coming from Los Cabos is the #HiltonLosCabosatHome series, which is streaming arts and crafts activities from the hotel's kids' club. 
Lead Photo: SanyaSM/iStock