How to Get Away Without Leaving Your House
Because travel is also a state of mind. Here are the movies, books, podcasts, online courses, and virtual tours to get your wanderlust fix from your couch.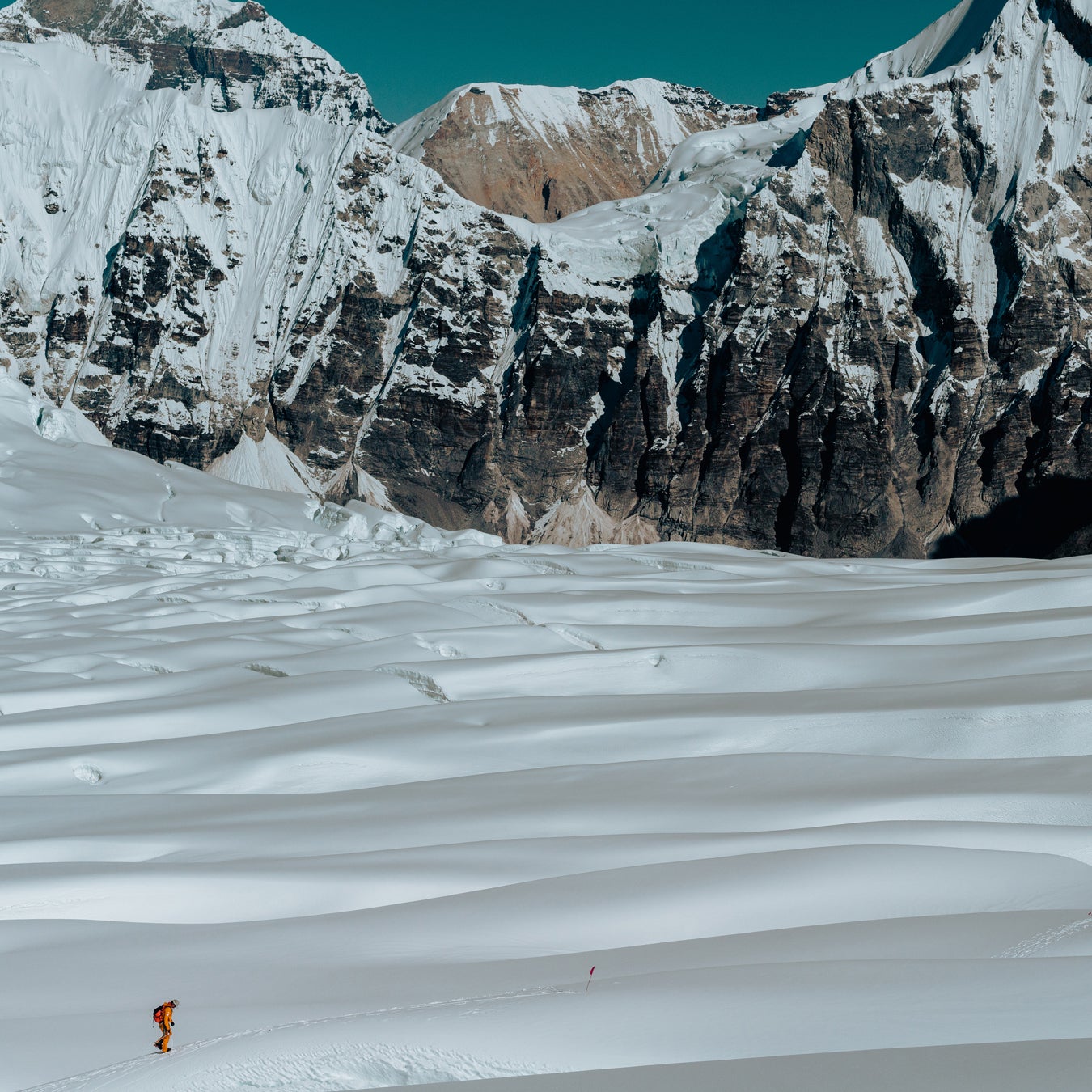 Heading out the door? Read this article on the new Outside+ app available now on iOS devices for members! Download the app.
One thing I've realized from finally having the time to catch up on my media queue is how much of the joy of travel comes from anticipating it, the sweet spot between the moment you find out about a place and decide to start planning a visit and your actual departure—all the dreaming that happens in between. While we collectively retreat and wait out this homestay, these are the travel films, books, podcasts, and other immersions that we're turning to for inspiration and escape.
Watch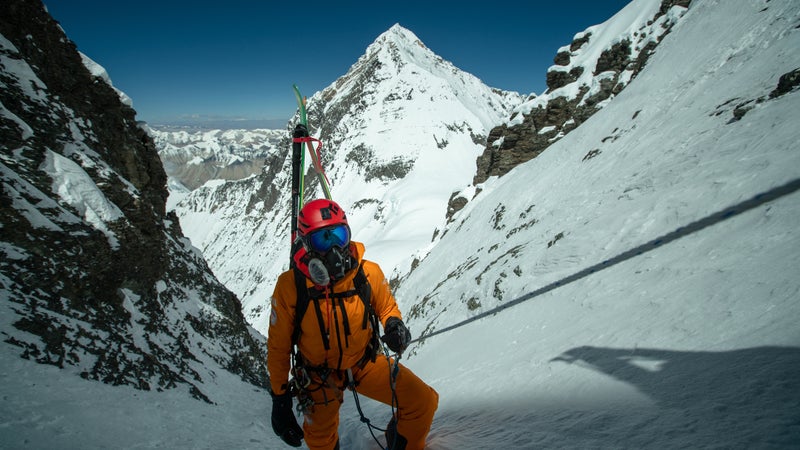 Hilaree Nelson and Jim Morrison went to Nepal in 2018 to attempt the first ski descent of the Lhotse Couloir, and their journey is stunningly captured in the short documentary Lhotse. Want to head deep into the caves of Haiti from the comfort of your couch? Check out Anba in the Depths of Haiti, a 2019 Banff Film Festival finalist, where you'll follow speleologist Olivier Testa, who's been spelunking the country's caves since 2009. Because the Banff Film Festival tour has been suspended this year, organizers are making some of the best shorts available to view for free. 
For a film about friendship in the mountains, check out the 2019 Telluride Mountainfilm selection Ikigai, in which snowboarders Shin Biyajima and Travis Rice explore the steeps of the Japanese Alps. In Camel Finds Water, a favorite of last year's outdoor-film-festival circuit, surfer Trevor Gordon restores an old boat, then sails it on a maiden voyage from Santa Barbara, California, to British Columbia in search of waves. And if you haven't seen professional skier Chris Benchetler's mind-bending tribute to the Grateful Dead, called Fire on the Mountain, which came out last year from Teton Gravity Research, it's worth a watch, too—whether you're a Dead fan or just a surf or ski enthusiast. 
Read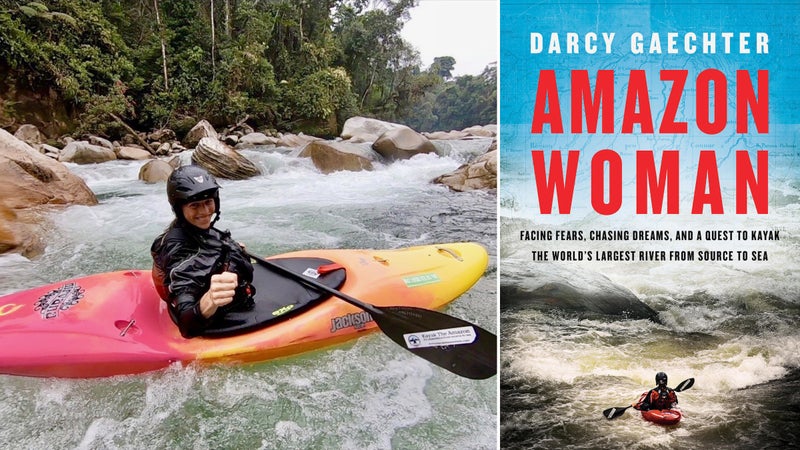 You can't read coronavirus news all day and night. May we suggest a good adventure travel book instead? Frank Wolf's Lines on a Map is a collection of stellar travel journalism, ranging from learning about Viking history while on a canoe trip across Scandinavia to a river expedition in Laos and Cambodia alongside Russian whitewater kayakers. Adventurer and biologist Caroline Van Hemert's award-winning The Sun is a Compass, which chronicles her 4,000-mile, six-month-long expedition from the Pacific rainforest to the Arctic coast, just came out in paperback. And don't miss Darcy Gaechter's Amazon Woman, an account of her harrowing kayaking journey along the Amazon River from source to sea, which was published on March 3. 
If you've decided to postpone your thru-hike until next year, check out Hiker Trash: Notes, Sketches, and Other Detritus from the Appalachian Trail, Sarah Kaizar's love letter to the AT. Stories Behind the Images, by adventure photographer Corey Rich, is a photo book with captivating backstories, like how Rich got the shot of famous climber Tommy Caldwell on a portaledge between climbs at El Capitan. And if you want to be convinced that you may be better off staying home, Out There: The Wildest Stories from Outside Magazine should do the trick; this collection of our favorite tales of misadventures features Wells Tower's hilarious account of a father-son trip to Greenland gone wrong and Henry Shukman's bizarre tour of Chernobyl, where he encountered a still radioactive wasteland that had turned into a sanctuary of genetically mutated animals. 
Listen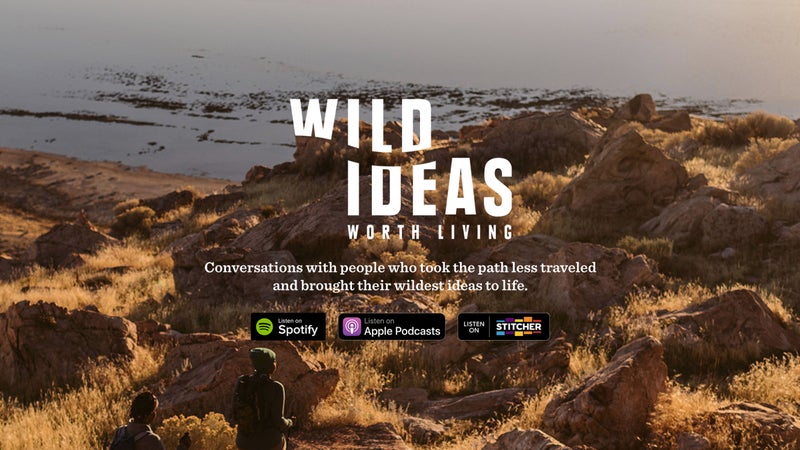 There are heaps of good podcasts out there (including, of course, the Outside Podcast), but to hear about the endeavors of some of the biggest names in the outdoor industry, check out REI's Wild Ideas Worth Living, with host Shelby Stanger, who interviews folks like snowboarder and Protect Our Winters founder Jeremy Jones and Hike It Baby founder Shanti Hodges; the Powell Movement, from Mike Powell, a veteran of the ski industry, who speaks to big-name athletes in action sports; and The Stokecast, where hosts Jonathan Ronzio and Emily Holland talk to adventure entrepreneurs, filmmakers, athletes, and more.
As the national parks begin to close to visitors, tune into Parktracks, recordings from eight parks created by the National Park Service's Natural Sounds and Night Skies division. For a travel throwback, Travel with Rick Steves is a free collection of radio hours that captures what the travel guru does best—sparking fun conversation with experts and callers that goes beyond the surface of places around the world. And if you're feeling a bit disconnected and taking a lot of long walks, download The Lonely Hour, hosted by Julia Bainbridge. While technically about loneliness, the podcast is just as much about solitude and how certain thoughts and feelings take on a different—and often more heightened—effect when you're by yourself. Start with the episode on Christopher Knight, who chose to live alone in a tent in central Maine for 27 years. 
Learn
Why not use this time to hone some outdoor skills, consider a new career path, or save up for a future travel? Photographer Chris Burkard leads a Creative Live class on how to take better adventure photos. If you've long dreamed of a potential profession in the adventure travel industry, Colorado State University offers an online graduate course (from $749) that covers everything from how tour operators work with public-land agencies to natural-resources management. Or, to plan for an upcoming trip, consider Zero to Travel's free mini course on how to save money and see the world.
Immerse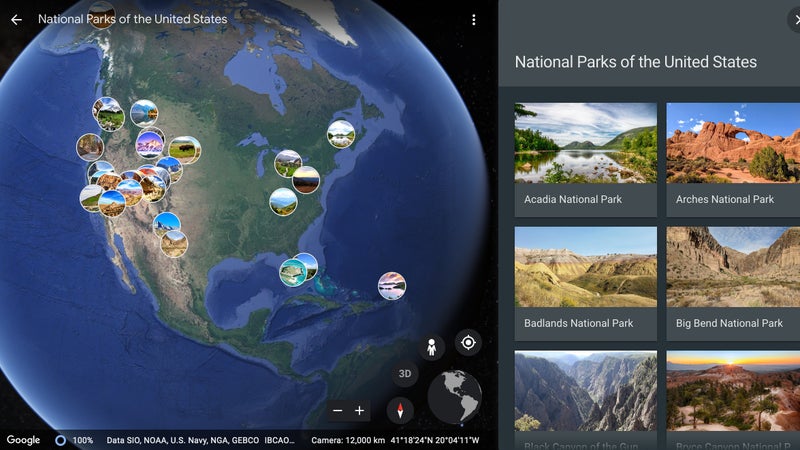 Take a digital hike with help from Google Earth's tours of 31 national parks, ranging from Acadia to Zion to Denali. Or check out Google Trekker from the Conservation Fund; staffers hiked through over a dozen protected destinations—like Lewis and Clark National Historical Park in Oregon and DuPont State Recreational Forest in North Carolina—and used Google Maps video technology to capture their wanderings. Then there's Lights over Lapland, an outfitter that leads photography tours in Sweden's Abisko National Park, which recently launched a series of virtual tours of the northern lights. 
If you'd rather join others on their journeys, there are a number of documentaries available on YouTube that allow viewers to follow along on long-distance treks, like Chasing Shadows, which chronicles the adventures of three Marine Corps vets as they hike along the 96-mile West Highland Way in Scotland. Or accompany professional mountain biker Sam Seward, photographer Dan Milner, and H+I Adventures CEO Euan Wilson as they explore a route through the soaring Himalayan peaks of Bhutan. 
For fans of livestreams, the options are endless, from YouTube series of thru-hikes and nature cams that bring the outdoors to you in real time to this soothing jellyfish webcam from the Monterey Bay Aquarium in California to this one of sea otters at the Seattle Aquarium.
Connect 
Finally, here are some folks who offer a sense of armchair wanderlust on their social-media channels in the best way: ultramarathoner Mirna Valerio, climber Emily Harrington, guide and mountaineer Melissa Arnot Reid, skier Cody Townsend, hiker Jolie Varela, photographer Christian Pondella, runner and activist Jordan Marie Daniel, snowboarder Kimmy Fasani, filmmaker Forest Woodword, and, if you've got kids, traveling families like the Bucket List Family and the Two Seasons Fam.
Lead Photo: Courtesy The North Face