What do I need for camping on Isle Royale?
The folks in my step-family are all inexperienced backpackers, while those on my side of the family are very experienced. We're all camping for five nights on Isle Royale this summer. What's the one item we need to make sure everyone has a great time?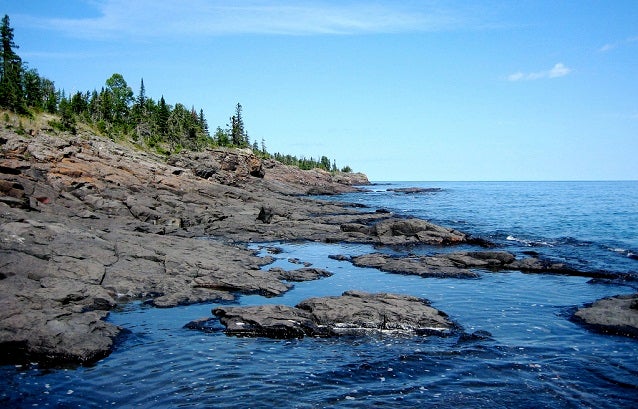 Heading out the door? Read this article on the new Outside+ app available now on iOS devices for members! Download the app.
Bug spray. No one will be able to enjoy the unspoiled natural treasures of this 45-mile-long island on Lake Superior, the centerpiece of Isle Royale National Park, if they're screaming down its trails trying to outrun squadrons of prehistoric blood-hungry mosquitoes. But why stop at one item? Let me give you the Adventure Adviser's Five Must-Bring Group Camping Accessories.
Bug Spray
No matter where you camp, bugs and weather are the main causes of a lousy time. You can't do much about rain or cold, but there's an easy solution for bugs. It's a friendly little compound called N-diethyl-meta-toluamide, otherwise known as DEET.
Yes, I'm talking the nuclear option, here—and I'm a neurotically earth-friendly guy who uses only biodegradable cleaning products, and won't let his kids eat anything that doesn't have "organic" and "all natural" stamped on its recyclable packaging. Go with a repellent that's comprised of a maximum of 25 percent DEET, because any more is simply overkill (and not recommended for infants). No need to get fancy here, just go with Off Deep Woods pump spray ($5.50).
Portable Game
Nothing brings a camping group together like a little cutthroat competition before hitting the sleeping bags at night. A simple deck of cards opens a world of possibilities, but even better is Bananagrams. Consisting of just a small pouch filled with letter tiles, it's kind of a combination of Scrabble and Boggle that pits players against each other in a frenzied race to link together words ($15).
Camp Hammock
Easy-living luxury in the backcountry can be defined in two words: camp hammock. Eagle's Nest Outfitters's SingleNest ($55) weighs 1 pound 2 ounces. If you get the nylon SlapStraps accessory ($20), it can be hung in about 30 seconds from trees as far as 20 feet apart.
Lantern
Campfires put off more warmth than light, and people can't really gather beneath the bright glow of headlamps. For those reasons, a camping lantern definitely adds to evening enjoyment and ambiance. The 4.7-ounce Snow Peak Giga Power lantern burns fuel from Primus, Snow Peak, or MSR stove base canisters, and can put out the light of a halogen ($75).
Telescoping Roasting Forks
Some camp cooking items are excessive (like the portable dishwashing station/stool combo) or downright ridiculous (camp espresso maker), but one will make you the champion of the fire ring: a telescoping roasting fork. Use it for cooking hot dogs for dinner and marshmallows for dessert. You'll never again roast your hands over the fire, the smoke won't burn your eyes, and your food will never fall off the stick to a fiery demise. The Rolla Roaster Camping Fork ($11.50) extends 42 inches.