Our Picks for the Best Adventure Destinations This Summer
Here it is June and you're still turning over travel plans? Come along with us, as we head out to see wolves, test our mettle on Tour de France ascents, trek across one of Colorado's most photographed mountain passes, and generally get outside in big, bold ways this season.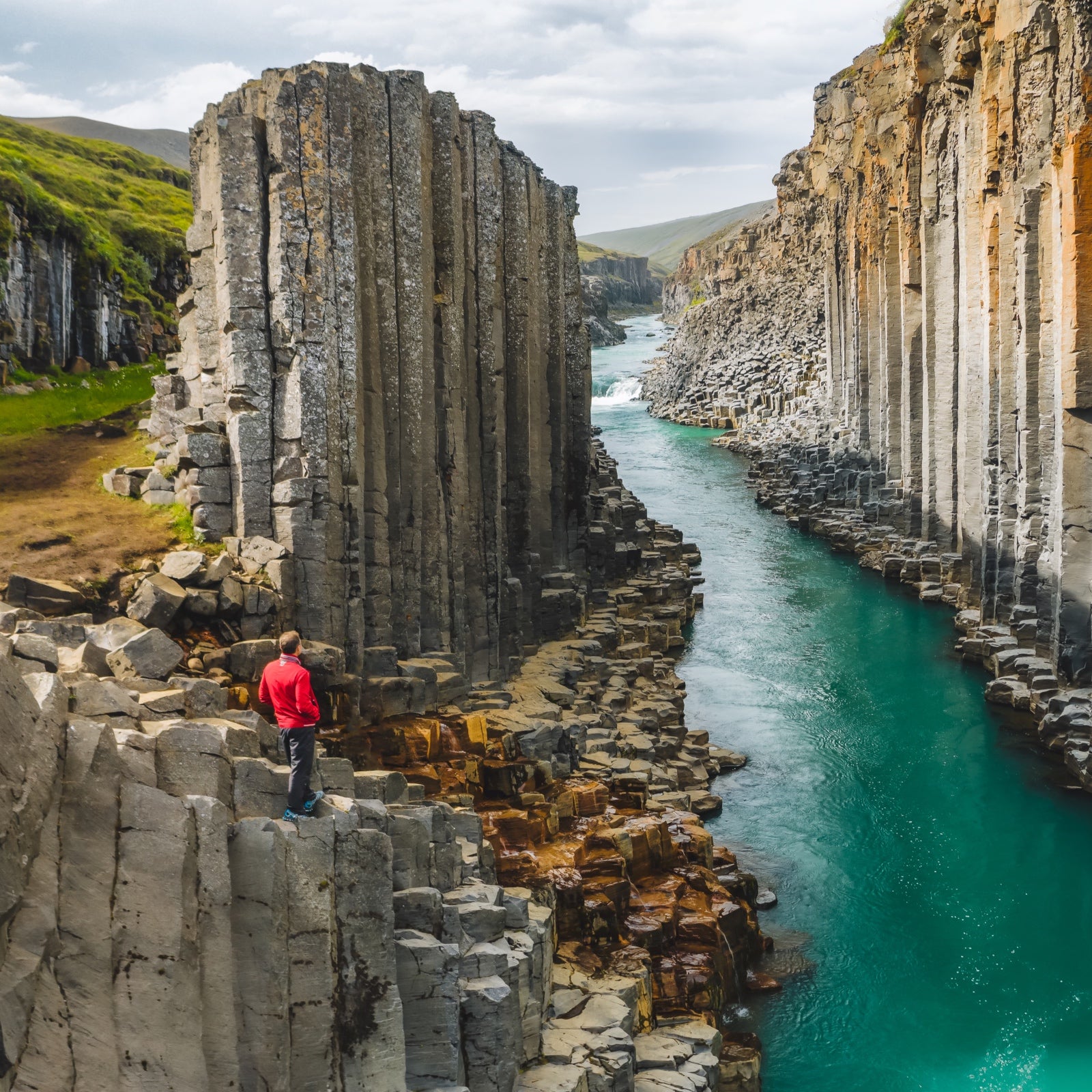 Getty Images/Igor Tichonow
Heading out the door? Read this article on the new Outside+ app available now on iOS devices for members! Download the app.
Summer is on. And this is the summer to beat all summers, as millions of American travelers attested over Memorial Day weekend, taking to the roads and skies to kick off the season in record numbers. Outside staffers have plenty of their own exciting getaways planned, including hiking from mountain town to mountain town in Colorado, pedaling and cork-popping in Provence, road-tripping to visit wolves and see iconic high-desert scenery in the American Southwest, and more. You, too, can go big.
Reveling in Rocky Mountain Highs and Pies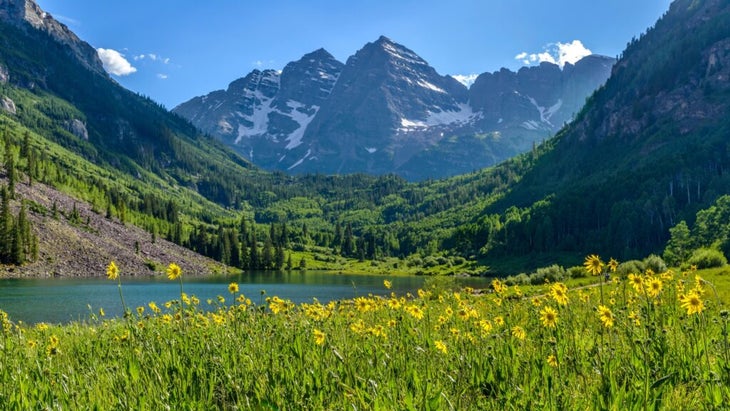 I take full advantage of my birthday each year by forcing my friends—a group not quite as adventurous as me—to come along for activities they'd usually roll their eyes at. This year we're hiking in Colorado from Aspen to Crested Butte, an 11-mile day trip over 12,500-foot West Maroon Pass, with some 3,000 feet of elevation gain. (My friends must truly love me.) We've tapped one friend, who I couldn't convince to trek with us, to drop the rest of us off and pick us up, though that service is also offered locally by Dolly's Mountain Shuttle and Alpine Express. While I'm most looking forward to gorgeous lakes, vibrant wildflowers, and expansive views of the Elk Range, my pals are excited to spend a night in the towns on each end. We'll be fueling up on caffeine and pastries at Local Coffee House in Aspen on the front end and celebrating our accomplishment with pizza and beer at Secret Stash, my favorite spot in Crested Butte. The decor feels like an Indian restaurant and a Red Robin collided, with a distinctly ski-town vibe, and the weird and wonderful pizzas are to die for. —Mikaela Ruland, associate content director at National Park Trips
Recreating on the Jersey Shore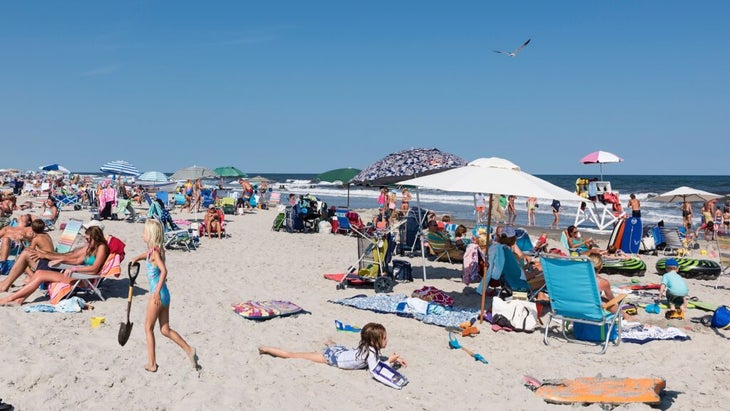 I'll always be a defender of the Jersey Shore, particularly Stone Harbor, located on Seven Mile Island. This East Coast beach town is home to tons of wildlife, soft sand, and the best seafood. It's the perfect spot for large families to gather. I'm looking forward to my seaside runs and bike rides along the path that extends the entirety of the island. It's also fun to kayak the marsh along the bay side or head just over Gull Island Thorofare Bridge to check out the Wetlands Institute. When you're looking for a respite from the bustle, stroll down Second Avenue to the Stone Harbor Bird Sanctuary. I've never considered myself much of a birder, yet I always love walking the sanctuary's trails. A mile north is Springer's, which makes the best homemade ice cream in the world. On summer nights, the line for a cone can wrap around the block. Other can't-miss establishments include Quahog's Seafood Shack and Bar for dinner, and Coffee Talk for your morning caffeine fix (it's the famed establishment where Taylor Swift once performed acoustic shows). —Ellen O'Brien, digital editor
Wheeling About Provence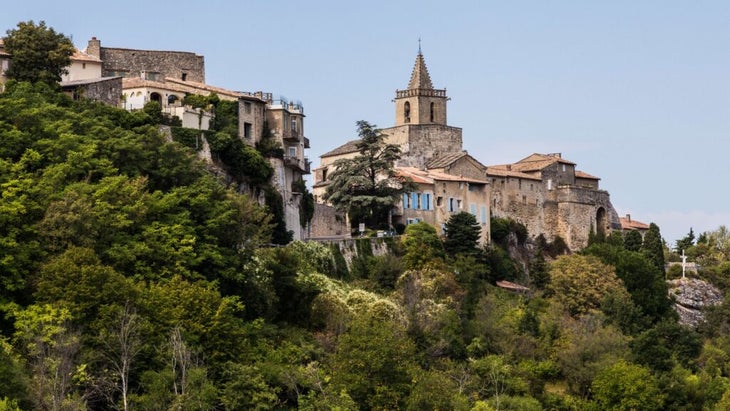 At some point in planning this summer's adventure, I recalled a favorite saying from Oscar Wilde: "It is what you read when you don't have to that determines what you will be when you can't help it." How true. Every morning I open VeloNews to peruse the latest highlights from the European cycling scene, and most evenings I consult The New York Times' cooking section for an interesting recipe. Blend those reading habits, add a dash of Francophilia, and—voilà—I find myself heading to Provence. For cool temperatures, zero crowds, and the glorious light of autumn in the Luberon Valley, my wife and I will spend a week exploring back roads and high peaks by bike in the department of Vaucluse. Each morning we'll stock up at a local patisserie before rolling out of the tiny medieval town of Venasque, whose untouched Gallo-Roman architecture and clifftop views earned it the designation of one of the 126 most beautiful villages in France. We'll pedal until hunger or a vineyard beckon, with an ascent of Mont Ventoux (an iconic Tour de France climb) as the week's big goal. Come evening we'll meander alongwinding country roads in search of a quiet bistro, perhaps in another village, like Carpentras or Roussillon, for a Provençal feast of bouillabaisse or black truffle omelet, paired with a bottle of the rosé for which this region is famous. For dessert we'll hope for a slice of clafoutis, a traditional flan-like tart loaded with plump apricots or black cherries sourced from a nearby orchard. All of which merits another maxim, this one from the legendary 19th-century gourmand Jean Anthelme Brillat-Savarin. "Dis-moi ce que tu manges, je te dirai ce que tu es," he said, which translates to "Tell me what you eat, and I will tell you what you are." Would it come as any surprise that Brillat-Savarin was French, born just a few hours up the Rhône River from Venasque? —Jonathan Dorn, senior vice president of strategy and studios
Rafting Down the Rogue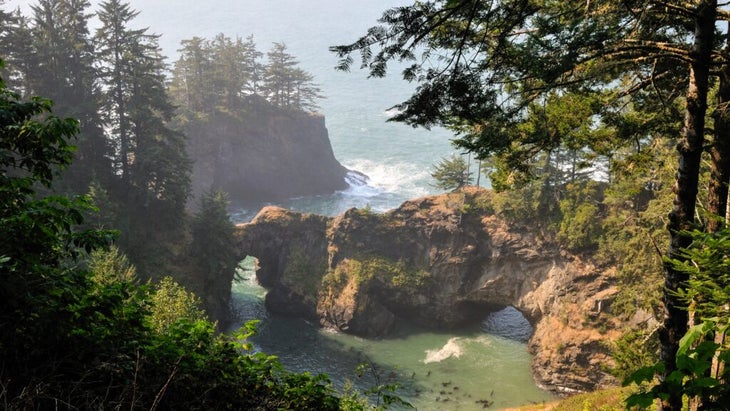 Every summer my family and I go on vacation where I grew up, on the southern coast of Oregon. Gold Beach, a town of some 2,000 people, is nestled between timber-covered mountains and the mighty Pacific, with the mouth of the Rogue River serving as its northern edge. As an outdoorsman, I've always loved going back, but I appreciate it more and more each time I return. There are three amazing ways to experience the Rogue. One is rafting the 32.4-mile Wild Rogue section of Class III–IV rapids, a trip that can be tackled in three or four days; it requires a hard-to-get permit or a guide setup, but you'll never forget floating through this remote section of canyon. The second way to see it is with Jerry's Rogue Jets, a jet-boat operator whose charming staff grew up in the area and are super knowledgeable about the flora and fauna you're likely to see, including river otters, black bears, bald eagles, and ospreys. If you have the time, take the company's Wilderness Whitewater Tour, which stops at Cougar Lane Lodge, famous for its BBQ. The third option, if the bite is on, is to go Chinook salmon fishing in the mouth of the river, preferably with local legend and guide Helen Burns. If you're staying in town and want to be close to the beach and amenities, book the Beach Pea Suite at the new Wildflower Inn—it has a glorious soaking tub. Good eats are plentiful in the area, and some of my favorite places are the Barnacle Bistro, Tu Tu Tun Lodge, and the award-winning Redfish Restaurant in Port Orford. For beer, you can't go wrong with anything from Arch Rock Brewing Company, but the Pistol River Pale is outstanding. You also shouldn't miss the short hike down Cape Sebastian: It starts from an overlook about 800 feet above the ocean, giving you views for miles in any direction; from there you'll descend just shy of two miles through Sitka spruce, salmonberry bushes, and ferns to the beach, where waves break powerfully against sandstone cliffs, even during the summer. Check out the tide pools before the climb back out. And finally, if you have kids, don't miss Prehistoric Gardens in Port Orford, where 23 life-size dinosaur replicas are hidden in the old-growth forest. The quiet and solitude of this moss-covered grove is spectacular. —Will Taylor, group gear director
Roaming Around Historic Annapolis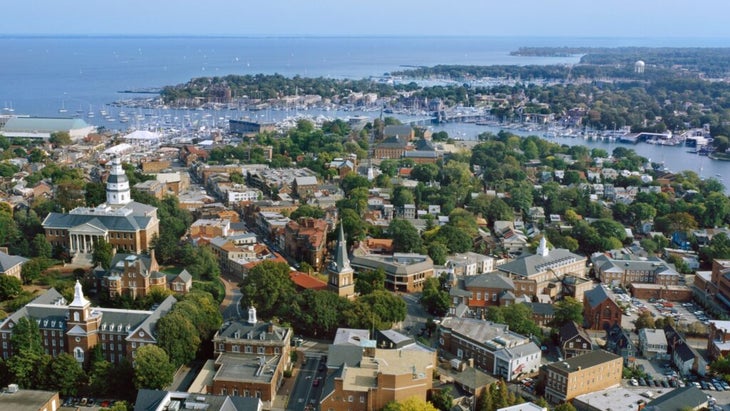 Annapolis, Maryland, on the Chesapeake Bay, is where I come from and where I return every year. For one thing, they have flowers—bursting tulip magnolias in rows, and lilacs—in spring when scraps of snow still cover my hillside in Colorado, and now the hydrangeas, snapdragons, magnolias, and peonies should be out, with the locust blooms just finishing. In my friend Molly's family, the locust blooms are a sign that soft crabs are running. The best time to go is summer, because there are so many things to do. We kids grew up swimming, sailing, windsurfing, and water-skiing. We went crabbing in dinghies with trotlines or by roaming around docks and pilings with crab nets in hand. The historic town (Annapolis was the nation's capital from 1783 to 1784) is built around two brick-paved circles; the State House, where the Maryland legislature meets, and St. Anne's Church are set in, respectively, State Circle and Church Circle, to symbolize separation of church and state. Near both is the harbor, where the oyster boats used to dock, and the Market House, housing many concessions, where my siblings and I worked. (I scooped ice cream, gaining a mean right arm.) You can buy crab cakes, oysters, soups, cheese, and fruit there, and walk across the street to a statue of Alex Haley, the author of Roots, reading a book to children; it commemorates the shameful fact that his forebear Kunte Kinte was sold here at the City Dock. You might also visit St. John's College (established in 1696) and the adjacent Naval Academy. Don't miss the clam chowder at Middleton's Café (which dates back to 1750) or the fun scene at McGarvey's, a tavern where my grown sons now go get beers. On a beautiful day, hike Greenbury Point Trail (it is intermittently closed, but you can still walk around the area), looking out at the Chesapeake and the four-mile Bay Bridge, or take the loop trail in Quiet Waters Park on the South River. —Alison Osius, senior editor
Off-Roading in Iceland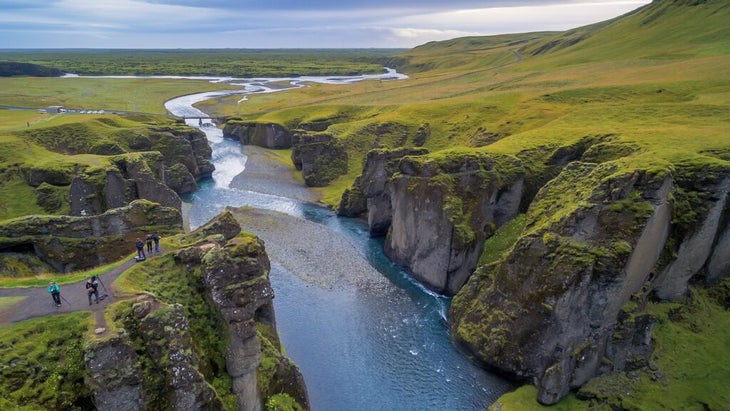 My husband and I are beyond stoked: we're headed to Ireland and Iceland for a two-week adventure. He hasn't been to Ireland, but I lived there as a kid, so I've got that country dialed. It'll be a whirlwind coastal tour, with a climb up Croagh Patrick, near my old cottage on the west coast. Iceland, however, remains untapped for us both. We love a thermal-springs soak after hard hikes and trail runs, and prefer to dodge crowds and drive less, so this smallish outdoor mecca was a no-brainer addition. We'll play it fast and loose, but here's how I think our trip will go down: After we fly into Reykjavík, the capital, we'll pick up our rented Dacia Duster 4X4 camper van with a rooftop tent ($900 for five days, it's tricked out with sleeping and cooking essentials and a hot spot for GPS; for more information, visit Rent.is). We'll hit the Bónus grocery store—it's the cheapest option on the pricey island, according to a seasoned buddy—to stock up on supplies, and then we'll head northeast on the Ring Road, a.k.a. Route 1, to the fjords, vales, and 4,000-foot summits of the Tröllaskagi Peninsula. Along the way, we'll take offshoot F-roads (F for fjäll, which means "mountain" in Icelandic), summer-only gravel tracks restricted to four-wheel-drive vehicles. By crisscrossing over central peaks, we'll access remote terrain rich with waterfalls, lava fields, alpine valleys, and camping spots that most of Iceland's seven million annual tourists don't explore. We'll circle back south to scrub away our dirt and sweat at the geothermal Blue Lagoon ($64 for day tickets) before departing. All told, it'll be an unscripted, abbreviated blast, and I consider this a reconnaissance mission for next time. —Patty Hodapp, interim digital director
Road-Tripping Through the Native Southwest
This summer I'm focusing on road trips, and luckily I live in Santa Fe, New Mexico, a good place to launch from. I've been so dismayed by recent delays and cancellations from plane travel that I don't feel like spending any more time than I have to in airports. Which is fine, because I've had a Southwest bucket list that I'm excited to finally make a dent in. Near the top of my list is a guided tour of the Wild Spirit Wolf Sanctuary in western New Mexico, near El Morro National Monument. The sanctuary takes in both wild and domesticated wolves and protects them for the rest of their lives. Rumor has it that author George R.R. Martin, also a Santa Fe resident, has supported the sanctuary, and some of the wolves are named after his Game of Thrones characters. From there I plan to head west to visit some important Native sites. I want to go to Canyon de Chelly, in northeastern Arizona, and take a Navajo-led horseback tour. Canyon de Chelly, often called a mini Grand Canyon, is part of the Navajo Nation. Evidence of human occupation there dates back 4,000 years. It's also the tragic spot where Kit Carson forced out the Navajo in 1863. Then I'm going to head to Monument Valley Navajo Tribal Park, on the Utah border. Also a part of the Navajo Nation, this stunning landscape and its spectacular sandstone buttes show up on my Instagram feed every so often, and I want to learn about the history on a Navajo-guided tour and experience the awe and grandeur. —Mary Turner, deputy editor and travel director
Lead Photo: Getty Images/Igor Tichonow