Why Does My TSA PreCheck Never Work?
Many questions make their way to our desks, but this one in particular had us baffled.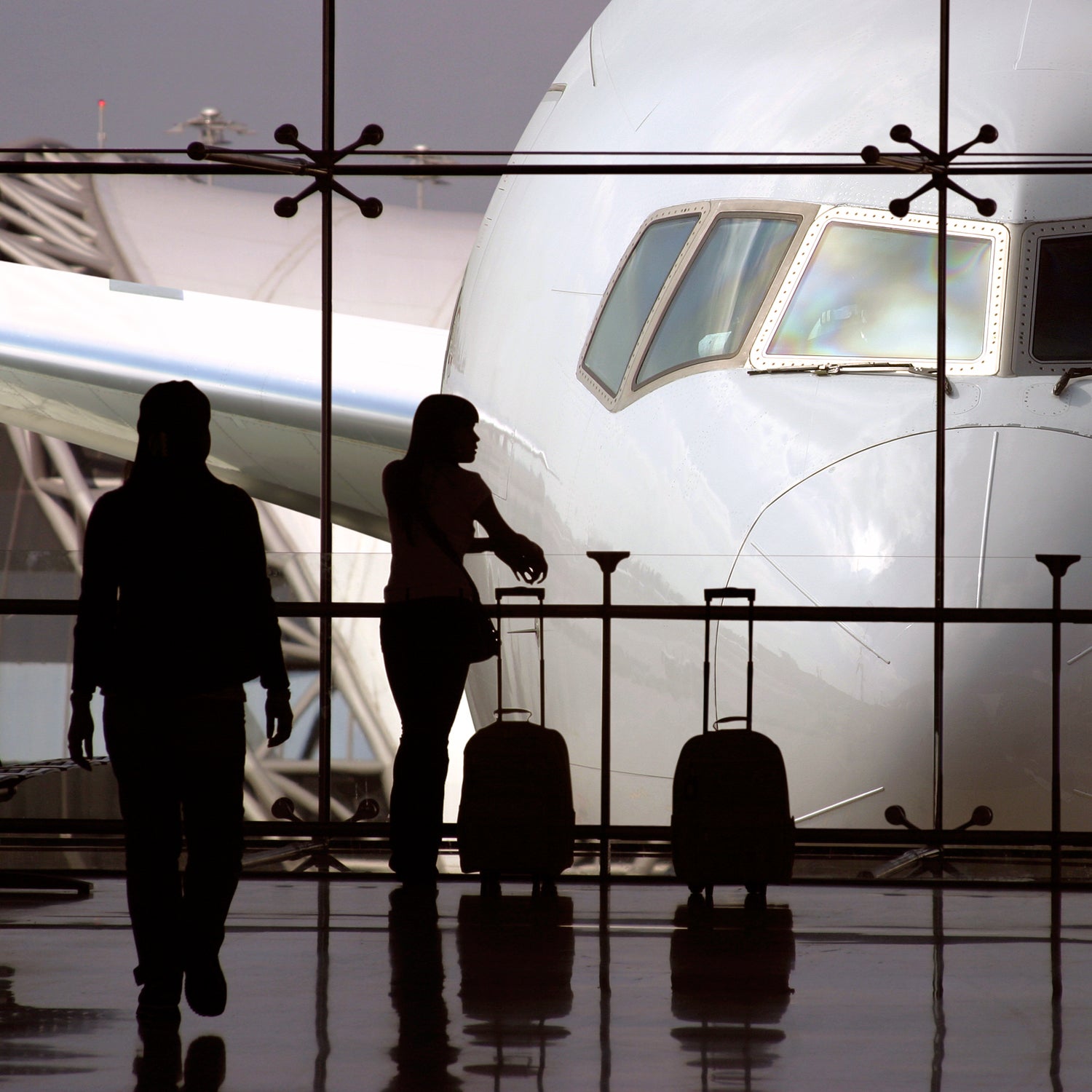 Heading out the door? Read this article on the new Outside+ app available now on iOS devices for members! Download the app.
Anyone one who has gone though the process of joining the TSA PreCheck program knows: PreCheck often feels like an unfinished thought. It hardly guarantees you a spot in the VIP of security lanes, and not only that, some airports don't have a PreCheck line. The system isn't perfect, but as it turns out there are a few steps you can take to drastically increase the likelihood you will breeze right though security.
Each person enrolled in any of the four trusted traveler programs receives what's called a Known Traveler Number (KTN), a nine-digit number that's key to consistently getting chosen for PreCheck. "I like to say 'consistent,' because we do have random and unpredictable screening systems in place," says TSA Press Secretary Ross Feinstein. As long as you enter your KTN number when purchasing a plane ticket, he says your boarding pass will likely be embedded with a phrase that indicates TSA pre-approval.
Except sometimes (and for some KTN holders, lots of times) it doesn't. But before you start blaming the TSA, Feinstein points out a few extra steps that can dramatically increase the likelihood you'll get picked.
To guarantee consistency, the first thing to do is to always enter your KTN when booking a reservation, he says—even when utilizing your frequent flyer profile. Although you may have already saved your KTN to your profile, it is not directly transferred to individual reservations. Just a few extra seconds of typing can save you a lot more time at the airport.
"We'll close the lane if the number of PreCheck passengers is only projected to see five or six passengers in one hour. We can't justify leaving a dedicated lane open for that."
Secondly, and perhaps the most important, when you're booking through a third party website (say, Expedia or Orbitz) it's your responsibility to make sure that third party submits your KTN to the airline, even though it may already be included in your frequent flyer profile. A good way to do this is to contact the airline directly, either online or by phone after booking your ticket.
Thirdly, it's important to note that adding your KTN to your frequent flyer profile does not update your already existing reservations. "You have to manually pull up those reservations and enter your KTN yourself," says Feinstein.
Finally, if you make a change to an existing reservation, check with the airline to make sure their system didn't accidently remove your KTN number. If you forget to do this prior to arriving at the airport, it's not a big deal. Some airlines such as United and Alaska will allow you to verify your KTN online after check-in (though others—like American Airlines and Southwest—require a phone call).
Another reason you may not get selected is that an airport may not have a dedicated PreCheck lane. Why? Its layout. This is especially true in older airports. "There's a terminal in Newark (EWR) for example that's not wide enough," says Feinstein. "It's an extremely tight checkpoint and one that hasn't changed in years, but there are now both larger and more planes utilizing that checkpoint, so unfortunately we can't dedicate a lane to PreCheck."
Here's something else to consider: While there are currently 126 airports throughout the U.S. and its territories that participate in the TSA PreCheck program, a dedicated PreCheck lane is not a guarantee. "We operate the dedicated PreCheck lanes based on anticipated use and demand," says Feinstein. "Since we have the number of TSA PreCheck passengers that will be coming through in advance, we'll close the lane if it's only projected to see five or six passengers in one hour. We can't justify leaving a dedicated lane open for that." When that's the case, passengers with TSA PreCheck must consort with the commoners in the standard line. You'll still be able to leave on your shoes, but will have to bypass PreCheck's additional perks (like leaving your laptop in its bag). Thankfully, Feinstein says, as more people sign up for TSA PreCheck programs, those dedicated lanes will expand their hours across the board.
Now, let's say you've done all the above, yet TSA PreCheck is still overlooking you. Chances are it's a simple mistake. "One person who called us recently for assistance had entered the wrong KTN during the booking process," says Feinstein. "It was off by one digit. Another person had someone else book a ticket for him and they entered his birthday wrong." It's also important to book each ticket using your name exactly as it's enrolled in the program. For example, if your reservation reads John Smith but Global Entry (which automatically qualifies you for PreCheck) has you down as John Dudley Smith, don't expect to see TSA PreCheck on your boarding pass.
Ultimately, if you've done all of the above and still don't get the luxury of TSA PreCheck, your best bet is to call the airline. "They can check the secure flight data that's been submitted to TSA very quickly and make any necessary changes, so that you can reprint your boarding pass with PreCheck," says Feinstein. If it's a reoccurring problem travelers can also contact TSA directly.
Lead Photo: egdigital/iStock