This Year, Give the Travelers in Your Life Money
Eight gift ideas to help your friends and family save up to book the international trip of their dreams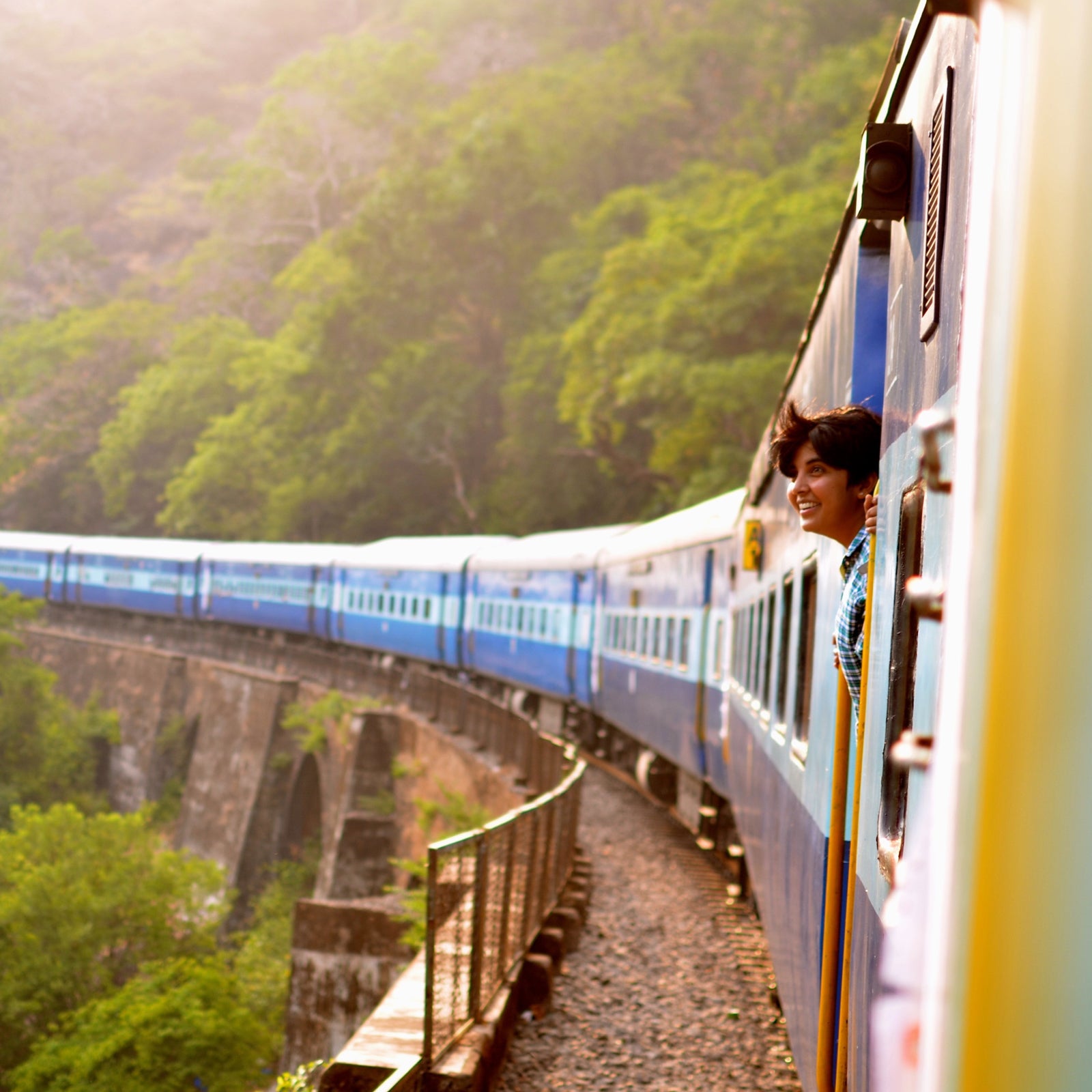 Heading out the door? Read this article on the new Outside+ app available now on iOS devices for members! Download the app.
I'm always on the search for affordable, creative ways to gift money each year that don't involve just handing over a stack of bills. Here's a list of some of my favorite money-centric gifts for travelers building new adventure funds or gearheads saving up for those carbon skis.
Investing Gifts
The best way to save up quickly for big, aspirational purchases is to invest wisely. These gifts will get friends and family on their way.
Books (from $12)
Investing-focused books are a great way to help educate someone. Some of my favorites:
Invested by Danielle and Phil Town: An excellent millennial-friendly book about dipping your toes into value-based investing.
One Up on Wall Street by Peter Lynch: A staple in my house that I've read over and over again because it breaks down investing fundamentals in an easy-to-understand way.
The Intelligent Investor by Benjamin Graham: An in-depth book that's considered a classic because it goes deep into money strategies for every type of investor.
Investing with an Acorns Gift Card (from $25)
Acorns is a mobile app that invests contributions into portfolios based on your risk tolerance. You can give cards in $25 denominations.
Buy a Stock (from $5)
Give someone a fractional share in stocks this holiday season. Stockpile lets you purchase fractional shares of more than 1,000 stocks and gift them to your favorite person so they can start growing their travel funds.
Goal-Related Gifts
Part of my monthly money system involves setting new money goals each week so I can save up for big purchases without getting overwhelmed. These are a few of the very-giftable strategies I rely on.
Credit Card Rewards (Free)
One of the biggest credit card mistakes is to let your miles, points, and rewards expire. Loads of credit card rewards go to waste each year, and it's a shame because they can be worth a lot. Depending on your credit card, you can redeem points for airfare, car rentals, hotel stays, cash back, and gift cards to stores, movies, and restaurants.
Groupon Getaways (Varies)
If you haven't discovered Groupon Getaways, you're missing out. Groupon is my go-to site for great travel deals where I can save a ton of money. Groupon Getaways features travel destinations all over the world with lots of all-inclusive stays. Tip: Always double check the value of the Groupon deal by pricing it out yourself before you book.
Retirement Roth IRA (from $5)
If the gift recipient has earned income, you can make a Roth IRA contribution to match their earned income (or less). For example, if they earned $3,000 as a ski instructor, you could contribute up to $3,000. The maximum contribution in 2018 is $5,500, and you can set up a Roth IRA at places like Vanguard, Fidelity, and Betterment. (Roth IRAs have income limitations, so be sure to stay on top of the current rules.)
Financial Planner Session (from $100)
Nothing says "I love you" like a financial planning session. In all seriousness, gifting a financial planning session is the best way to help your loved one reach their goals. Many certified financial planners are fee-only, meaning they don't charge commissions but instead charge a flat fee for a planning session.
Magazine Subscription (from $10)
If you're working with a limited budget but still want to give a money-centric gift, consider a magazine subscription. Two of the most popular magazines on the shelf are Money, which covers all sorts of personal finance topics, including homeownership and money makeovers, and Kiplinger's Personal Finance, which covers topics like investing, retirement, and taxes.
Shannah Compton Game (@shannahgame) is a certified financial planner professional with an MBA. She hosts the award-winning podcast Millennial Money, where she shares relatable, easy-to-understand financial advice that will actually make you want to talk about money.
Lead Photo: JK/Unsplash