Best Towns 2004
Our Towns: An Introduction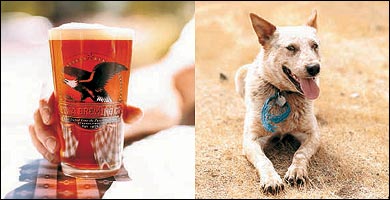 Jonathan Sprague
Heading out the door? Read this article on the new Outside+ app available now on iOS devices for members! Download the app.
100-Proof Americana
AMERICA PICKED UP AND MOVED to the big city generations ago, and we've been second-guessing ourselves ever since. For every stifled small-town kid champing at the bit to split, there are a thousand grown-ups yearning to return—even if only for a weekend. We crave the comfort of community, but want wilderness and possibilities for wandering right out the back door. We feel an atavistic urge to put ourselves in a place where you have names for the faces. Where you can recognize a man by the tilt of his baseball cap. Where folks are not just citizens but characters. 
Welcome to Funville
Which small hip town is the best for enjoying the great outdoors?

Approach any small town with a reverence for what you can learn. Memorize the population sign. Small-town people love to out-small one another, and you must be prepared. Go to the café, order quietly, and eavesdrop shamelessly. Wander the local cemetery, study the headstones, note the spans of birth and death. These stratifications of time compose the foundation of the town. Browse the community bulletin boards and all announcements taped to the gas station door. In short order you will have clues to who has what, who wants what, who can fix your deck, who can stuff your deer, and who can save your soul.

Drive the outskirts. Consider the look of the town in the rearview mirror, as opposed to through the windshield, and think about how you feel; happiness can be a matter of global positioning. More to the point, if you find yourself trapped behind an old man doing 35 in a 45, don't figure out a way to pass him—figure out a way to be him. And for the love of Pete, don't moo at the cows.

Temper your expectations. The sepia tones of small-town life have been digitized. Little gray satellite dishes are everywhere. Your average bib-overalled rustic is conversant on topics ranging from T-bills to transgender bull riding. But if you are patient, the timeless things—a friendly wave, a seat and a howdy at the breakfast counter, the sounds of nothing much happening—can be yours. Ease on in—truly becoming part of a small town is a more passive than active process. Announcing your presence on arrival will set you back 20 years. Just nod at folks. Eventually someone will nod back. And then you will begin to feel at home.
Lanesboro, Minnesota
Root river revival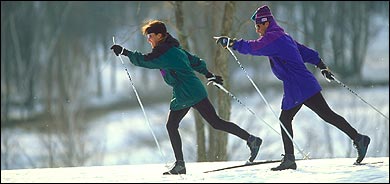 best American towns Lanesboro, Minnesota

FIRST-TIME VISITORS might be forgiven for asking, This is Minnesota? Indeed, the topography seems a little misplaced—there are no lakes in all of Fillmore County. (The last round of glaciers, geologists explain, missed the state's southeast corner.) Instead you'll find deep river gorges, limestone bluffs crowned with hardwoods, tumbling trout streams, caves, and sinkholes. Despite the woodsy aesthetics, Amish farmers and wild turkeys pretty much had the place to themselves until 1985. That year, the old railroad bed was paved, creating the 60-mile Root River State Trail, most of which meanders east from the town of Fountain along its namesake stream, through Lanesboro, and across 47 bridges, until it winds down in the town of Houston. Ever since, cyclists, paddlers, tubers, and (increasingly) nordic skiers have descended. Lanesboro's picture-book setting, a collection of revived gingerbread Victorian houses, B&Bs, and shops fronting a 320-foot bluff, is just frosting on the cake.
OUTDOORS: The mostly flat trail and the mostly flat river are what lure weekenders from the Twin Cities, 100 miles to the north; come winter, the route is groomed for skiers. The ambitious can paddle 90 miles of the Root River to the Mississippi, keeping an eye out for beavers, foxes, egrets, and river otters. And while proclaiming the best fishing spot is a sure way to start an argument in Minnesota, the South Branch of the Root and its feeder streams are hard to beat for native trout.
REAL ESTATE: The truly diligent can find a three-bedroom starter home for less than $100,000, a quality ranch house for $120,000, and an exquisite two-story Victorian B&B-in-waiting for $400,000.
HANGOUTS: You can hardly go wrong with the Habberstad House, a century-old Queen Anne that's painted in umpteen shades of green and red (doubles, $110 and up; 507-467-3560, www.bbonline.com/mn/habberstad). No visit is complete without a meal at the Chat 'n Chew, a greasy-spoon mainstay where old-timers gather to guzzle coffee and, well, chew the fat.
Etna, California
The Golden State's last best place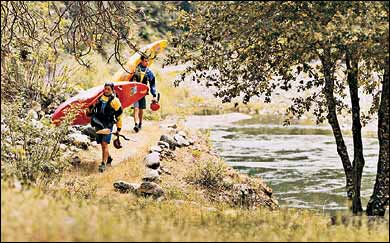 best American towns Etna, California

THIS TIME-WARP RANCH TOWN in the Scott River watershed is one of the last untrammeled outposts of wild California—a well-situated launching point for backcountry rambles on foot or on water. In Etna's quaint one-block downtown, it's not uncommon to spot a cow or a horse shuffling down Main, past the barbershop and the hardware store. And the crime rate is low. "If somebody gets out of line," a resident explains, "the officer takes 'em home."
OUTDOORS: Think Yellowstone minus the gridlock. The Klamath National Forest and the Marble Mountain, Russian, and Trinity Alps wilderness areas are rich with snowcapped peaks, trout streams, and undammed snowmelt rivers (such as the Scott, as well as the Salmon and its forks) with long, plunging rapids and boulder gardens. There's backcountry snowboarding off Etna and Callahan summits, downhill skiing at nearby Mount Shasta, granite climbing routes at Castle Crags State Park, and, about ten miles away, the Pacific Crest Trail.
REAL ESTATE: Equity-rich retirees from elsewhere in California are starting to discover the area, so prices are creeping upward. The housing stock is a mixed bag, everything from exquisite 1870s homes in town to hillside ranches on ten acres a few miles out, for $250,000 to $300,000.
HANGOUTS: The Motel Etna is a good bet (doubles, $40–$50; 530-467-5338). Get generous portions of chicken-fried steak and blueberry pie for cheap while listening to hay farmers griping good-naturedly (sort of) about "goddamn environmentalists" at Bob's Ranch House.
Cashiers, North Carolina
It's one huge rush after another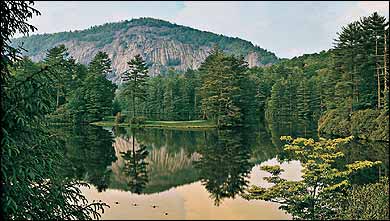 COMBINE THE DRASTIC granite dropoffs of the Blue Ridge escarpment with more than 80 inches of rain a year and something dramatic is bound to happen. Around the town of Cashiers (pronounced CASH-ers), perched at 3,500 feet on the Eastern Continental Divide, the jackpot shows up in the form of waterfalls—everything from tiny cliffside seeps to 400-foot-plus cataracts that roar into deep gorges. The downtown is little more than a crossroads, the junction of U.S. 64 and North Carolina 107, and a mile or so radius of antique shops, high-end restaurants, and second-home clusters discreetly tucked into the woods.
OUTDOORS: Hikers can go short, on spur trails to waterfall lookouts, or take on longer segments of the Foothills Trail or the Chattooga River Trail. Fly-fishers and kayakers pilgrimage to the Nantahala, Ocoee, and Chattooga rivers. Panthertown Valley, a 6,700-acre wilderness area, is the closest fat-tire-trail web, and the Tsali Recreation Area, a one-and-a-half-hour drive west, is an off-roader's dream, with more than 40 miles of epic singletrack. The thousand-foot cliffs of Whiteside Mountain provide the kind of hairy, multipitch, huge-exposure climbs that would almost make you swear someone had trucked the place out from Yosemite.
REAL ESTATE: If you can live without a water view or 18 holes, you can find something—an old Appalachian cabin in a hollow, or a two-bedroom condo—for $250,000 or so. But you'll have to comb through humbling rosters of seven-figure properties first.
HANGOUTS: The High Hampton Inn & Country Club, on 1,400 acres, with a lake mirroring Rock Mountain, is all chestnut-rustic, with front-porch rockers (doubles start at $92 per person, including three buffet meals; 800-334-2551, www.highhamptoninn.com). Several pricey restaurants have opened around Cashiers: Wolfgang's, 20 minutes away in Highlands, has a menu that bridges New Orleans and Bavaria.
Hood River, Oregon
The answer, my friend, is blowing in the wind
best American towns Hood River, Oregon

The Columbia River Gorge, the nation's windsurfing capital
LEST THERE BE ANY UNCERTAINTY about what put this Columbia River Gorge town on the map, consider a few local businesses: Big Winds, Windance, Realwind, Windwing, and Second Wind. Or the fabled 20-knot clause," the assumption that when westerlies blow hard into the gorge, productivity at the office takes a backseat. Over the past two decades, windsurfing has made Hood River—an hour east of Portland amid towering basalt cliffs—the fabled adventure hot spot that it is. The jocks that have stuck around have cultivated a taste for bistros, "brasseries, and manicured, century-old Victorian landmarks. They've also contributed to a tight-knit community. Parents take part in school programs, and pausing to chat with friends in the grocery aisles is an everyday occurrence.
OUTDOORS: Boardheads dominate the athletic scene; thousands windsurf the Columbia each year. But there's also hiking, camping, and mountain biking in Mount Hood National Forest; glacier skiing and alpine climbing on 11,235-foot Mount Hood; and cycling on the Fruit Loop, a 47-mile road ride through apple, cherry, peach, and pear orchards, and the gorgeous Cascade foothills.
REAL ESTATE: The oldest east-side neighborhoods, adjacent to the downtown corridor rising from the riverbank, have some of the most coveted properties: Craftsman bungalows for $250,000, turn-of-the-century two-stories for $400,000, and 1970s ranch-style houses in the $200,000 range.
HANGOUTS: The Columbia Gorge Hotel is a quaint country inn with chandeliers in the lobby and a 207-foot waterfall on the grounds (doubles start at $199, including a mammoth breakfast; 800-345-1921, www.columbiagorgehotel.com). Brian's Pourhouse, the 6th Street Bistro and Loft, and Three Rivers Grill are great spots to get your fix of organic greens and free-range cuts of meat.
Haines, Alaska
The big outside on the inside passage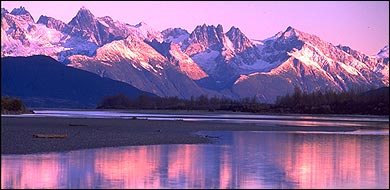 MANY A TRAVELER washing ashore in Haines can't resist mentioning the TV show Northern Exposure. Original, no; understandable, of course. Nestled on a peninsula between soaring 7,000-foot peaks at the northern end of the Inside Passage, the town is passed over by much of the typical Panhandle rain and gloom. Aside from native Tlingits, most year-rounders blew in from elsewhere and became true believers, so community spirit flourishes: Volunteers staff the Dolphins swim club, the fire department, the board of the brand-new library. Need to locate someone in town? Phone in a "listener personal" to radio station KHNS.
OUTDOORS: Twenty million acres of protected wilderness start right here, so a local's quiver is incomplete without a kayak, Gore-Tex hikers, and a pair of backcountry skis. Sea kayakers head north to glaciers on the Lynn Canal fjord, mixing with sea lions and whales. Nearby raft trips range from lazy floats on the Chilkat River, past a wildlife refuge where thousands of bald eagles convene in late autumn, to weeklong (or even longer) whitewater epics on the Class II–IV Tatsenshini and Alsek. Trails for hiking and skiing start in town and head for hills like 3,650-foot Mount Ripinsky.
REAL ESTATE: Forty percent of property owners stay only seasonally, but their presence props up prices accordingly. Still, it's not hard to find a simple cottage on an acre, with views of the mountains or the Chilkat, for less than $100,000. For something fancier on more land, the price shoots up to around $250,000.
HIDEOUTS: The Hotel Hälsingland was once the commanding officers' quarters at the Army's Fort William H. Seward, and harks back to Haines's Klondike gold-rush roots (doubles, $89–$109; 800-542-6363, www.hotelhalsingland.com). Klatsches convene over coffee at the Mountain Market and over halibut and chips at the Bamboo Room.
Lander, Wyoming
Rodeo hearts and adventure souls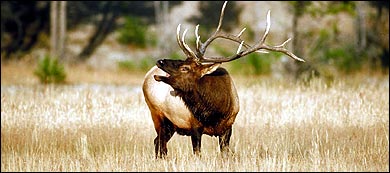 IT'S PUZZLING WHY even more climbers don't end up in Lander, where the high desert meets the Rockies and calm, sunny days are the norm. Everything from abundant bouldering routes to sandstone and limestone cliffs to multipitch granite peaks in the Wind River Range awaits—plus you can camp for nothing on the banks of the Popo Agie (pronounced Po-PO-zha) River in Lander City Park. If you need a Home Depot, you'll have to head 25 miles northeast to Riverton, but that doesn't mean Lander is a fudge-shoppe-and-wax-museum tourist town. Fremont County ranks among the top in the state for cattle, sheep, and hay production—those guys in cowboy hats aren't poseurs. Throw in rock jocks, instructors from the National Outdoor Leadership School headquarters (on Lincoln Street), greenies, accountants, and lawyers and you end up with a serendipitous blend in this eight-block-wide town.
OUTDOORS: Sinks Canyon State Park, just nine miles south of Lander, has limestone cliffs and routes ranging from 5.5 to 5.14a. Wild Iris, a summer favorite at close to 9,000 feet, boasts nearly 250 more routes. By the time you factor in the 318,000 acres of the Popo Agie and Fitzpatrick wilderness areas—with 256 peaks higher than 12,000 feet, and populations of elk, moose, bighorn sheep, and even grizzlies, wolves, and mountain lions—you'll be lucky if you ever see Lander.
REAL ESTATE: If a quaint little one-bedroom just big enough to hold your gear will do, you can likely land one in town for $75,000 or so. The 80-year-old cottonwood-shaded homes along South Third Street, just a few blocks from downtown, list for $300,000 to $400,000.
HANGOUTS: The Pronghorn Lodge is a log-cabin-themed motel within walking distance of downtown (doubles, $74-$90; 307-332-3940, www.pronghornlodge.com). The Blue Spruce Inn, an Arts and Crafts brick house built in 1919, has a porch swing on the front veranda (doubles, $85; 888-503-3311). The Gannett Grill, with its shaded patio, buzzes with a lively summer-night scene; it and the adjacent Lander Bar, a classic western watering hole, host functions during the International Climbers' Festival each July.
Sandpoint, Idaho
The cool northwest's hot property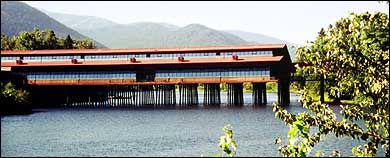 best American towns Sandpoint, Idaho

IT'S EASY TO GET SEDUCED by Sandpoint: You cross the two-mile bridge over Lake Pend Oreille (pronounced Pon-der-AY) and drink in the spectacular Selkirks mountainscape looming over downtown. But what really reels you in is Sandpoint's small-town sense of community, with the restored Spanish-mission-style Panida Theater and all manner of city-sanctioned excuses to lollygag (like Winter Carnival or the Lost in the '50s nostalgia fest for muscle-car buffs). And then there's the big-town lineup of restaurants: "The best place to eat in Spokane," goes the joke about the city of 194,000 lying 75 miles southwest, "is in Sandpoint."
OUTDOORS: The twin playgrounds of the lake and 8,000-foot peaks prevent any dead spots on the calendar. Schweitzer, the uncrowded local ski mountain, has 2,400 feet of vertical, 2,500 skiable acres, and a nordic trail network. Summers bring huge-scale paddling, sailing, and fishing around the lake's 111 miles of shoreline, plus mountain biking on stellar singletrack tracing the peaks and creeks.
REAL ESTATE: Following a spate of recent media valentines, demand has spiked to the point that nearly any house priced under $200,000, says Charlie Parrish, of Evergreen Realty, "is getting snapped up almost overnight."
HANGOUTS: The Coit House, a 1907 Victorian with six guest rooms and a wraparound porch, is close to both the lakeshore and the heart of downtown (doubles, $70–$110; 866-265-2648, www.coithouse.com). Check out Eichardt's Pub, Grill & Coffeehouse for elk burgers, seared ahi tuna, and live music.
Mountain View, Arkansas
Ozarks unplugged: pick, paddle, and roll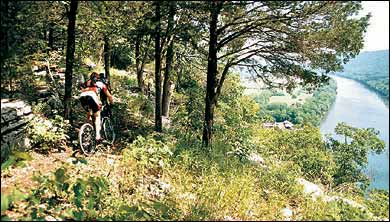 "WHEN YOU FIRST PULL into town," says a woman who moved to Mountain View 20 years ago, "you just feel like you came back home." Might be the human-scale topography of north-central Arkansas—rolling farmland mixed with steep sub-2,000-foot peaks and tall cliffs, prettified by blooming dogwoods and redbuds come springtime. Or it might be the down-home Ozarks mentality—especially the nightly impromptu pickin' sessions on Mountain View's courthouse square—which, on the hipness scale, registers somewhere between O Brother, Where Art Thou? and Hee Haw. You can hardly spit without hitting some grinning guy with a dulcimer.
OUTDOORS: Almost the entire 150 miles of the free-flowing Buffalo River, 35 miles west of town, are protected, and its fast currents (on upper stretches) and green pools flanked by sandstone bluffs (downstream) are perfect for lazy summer idylls. Anglers love the White River for its willing trout and bass, and the Ozark National Forest contains hundreds of miles of paths for pedalers and pedestrians, including the new Syllamo Mountain Bike Trail, 40 miles of roller-coaster hills and stream crossings (with 60 miles in the works).
REAL ESTATE: Houses of recent vintage, with rustic wood siding, average in the $100,000 to $130,000 range. Cedar cottages in the woods typically list for $60,000 and up.
HANGOUTS: Pinewood Cabins, within walking distance from downtown, oozes hand-hewn rusticity (doubles, $59–$110; 870-269-5900, www.pinewoodcabins.com). Best place for a cappuccino: the Old Bay Cafe, right on Courtsquare. Best place for a real drink? In your room—Stone County is dry.
Silver City, New Mexico
You, too, can hide out in this outlaw town

best American towns Silver City, New Mexico

THERE ARE PLENTY OF 19th-century ghost towns in the untamed mountains and canyons of southwestern New Mexico, but Silver City isn't one of them. It's still thriving. Billy the Kid launched his criminal career here at age 15 by holding up a Chinese laundry. In 1904, a flood bisected the town; the 55-foot-deep, cottonwood-shaded arroyo of Big Ditch Park was once Main Street. The latest flood (more of a trickle, really) is of retirees and artists heading south to join the 1,700 full-time students of Western New Mexico University.
OUTDOORS: Geronimo was once holed up in the side canyons and steep terrain of what is now the 3.3-million-acre Gila National Forest, and it's still a great place to vanish. About a quarter of the forest is designated wilderness, laced by more than 1,600 miles of hiking trails. Mountain bikers make tough singletrack ascents to the nearly 9,000-foot Continental Divide, and rafters, kayakers, and canoeists run a 32-mile section of the Gila River just north of town.
REAL ESTATE: The market is strong, with recently built adobes starting at around $180,000. Listings around $300,000 often include wooded acreage and views of the Gila.
HANGOUTS: The Palace Hotel, an 1882 Victorian with a skylit garden room on its top floor, is a fetching downtown throwback (doubles, $38–$62; 505-388-1811, www.zianet.com/palacehotel). Bear Creek Cabins, 7.5 miles north of town, is a quieter alternative, nestled in the ponderosa pines at 7,000 feet. Diane's Restaurant, opened in 1996 by a former Santa Fe pastry chef, provides friendly service and dishes like spanakopita, grilled lamb, duck breast, and four-layer chocolate cake.
Cedar Key, Florida
Even the fish here are on island time
best American towns Cedar Key, Florida

Florida's sea cow, still seducing mariners
"AN IDEAL PLACE," a visitor noted nearly 40 years ago, to "live in shorts, go to seed, and rock away warm afternoons on shadowy porches." Little has changed since then, or since Cedar Key's 1800s timber-and-fishing heyday. This island outpost three miles off the mainland—at the southern end of the state's marshy-edged Big Bend—ought to trademark its mañana pace and old-Florida vibe. Brown pelicans drowse on worn pilings, underemployed artists cast for redfish on the turtle grass flats, and sporadic migrations of Gainesville undergrads inevitably think they're the first to discover the place.
OUTDOORS: Paddlers on the sparsely visited "Nature Coast" have more playgrounds than they can find hours for, timing the tides to make beach landings on the 13 islets of Cedar Keys National Wildlife Refuge, or meandering upcoast on the Big Bend Saltwater Paddling Trail, 105 miles of wild shore linked by primitive campsites. The clear waters of Manatee Springs State Park, on the mainland, draw wintertime snorkelers, cave divers, and swimmers scanning for the sea cows that early sailors, it's said, mistook for mermaids—corpulent mermaids, that is: Some weigh as much as 3,000 pounds.
REAL ESTATE: Marshfront homes on stilts and two-story showpieces with proximity to the compact historic district fetch upwards of $280,000. For under $200,000, you get one of the last buildable lots or a tiny, seriously weather-beaten but quasi-charming artist's shack.
HANGOUTS: Rent a room at the authentically funky 1859-built Island Hotel & Restaurant (doubles, $80–$135; 800-432-4640, www.islandhotel-cedar-key.com). The Island Room (no connection to the hotel) earns raves for its catch-of-the-day concoctions, like pecan-encrusted grouper with a sherry beurre blanc.
Lincolnville, Maine
The upside of the good life down east
best American towns Lincolnville, Maine

Ply your kayak where the mountains meet the sea
best American towns Lincolnville, Maine

WITH ITS ALLURING CONTRAST of mountains giving way to Penobscot Bay, on Maine's jagged central coast, Lincolnville attracts people who could live anywhere: artists, writers, boatbuilders, and Silicon Valley icons like Ethernet inventor and 3Com founder Bob Metcalfe. Plus, you can take advantage of the highbrow cultural agenda in Camden, just ten minutes down Route 1: foreign-affairs and technology conferences, a refurbished opera house, and, for a real change of pace, a summer harp workshop.
OUTDOORS: Spectacular, expansive, and right outside the door. Camden Hills State Park, most of it within Lincolnville town limits, offers more than 30 miles of hiking and cross-country-skiing trails, some with Camden harbor views from atop 780-foot Mount Battie. The massive "ponds" (Norton, Coleman, Pitcher) are peaceful redoubts for swimming and canoeing. Possibilities for sea kayaking and day sailing are practically limitless; a $45 membership to the Maine Island Trail Association grants visitors access to the 325-mile waterway that links the coast with 48 islands, many of which have campsites.
REAL ESTATE: Anything on salt water fetches a high price (don't bother looking for even a three-season cottage for less than $400,000); older farmhouses along the Atlantic Highway (a.k.a. Route 1) with a glimpse of ocean list for $175,000 to $350,000. Inland in Lincolnville Center, three-bedroom farmhouses on a couple of acres start at $175,000.
HANGOUTS: The Youngtown Inn, a restored 1810 farmhouse, sits in the Camden Hills just five minutes from the Lincolnville harbor (doubles, $110–$165; 800-291-8438, www.youngtowninn.com). Tilt a glass of locally brewed Andy's English Ale, summer or winter, at the waterside Whale's Tooth Pub, on Lincolnville Beach.
Salida, Colorado
Where the Rockies get real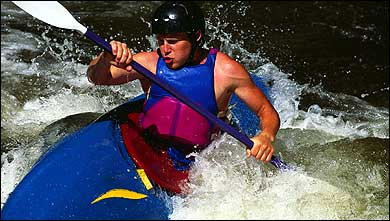 "NOW THIS," BRAG THE SIGNS on highways "is Colorado." Refugees from Front Range cities like Denver and Boulder are drawn to this oasis at 7,038 feet in the Upper Arkansas Valley, near the center of the state—as are the hordes who come to run the Arkansas River. The sweetly unpretentious town of Salida has a thriving arts scene, century-old crackerbox cottages, two whitewater play holes just steps from downtown, and a municipal pool filled with hot-spring water.
OUTDOORS: Courtesy of the mild banana-belt climate, locals can bike (on pavement and off), hike, fish, and paddle nearly year-round. The 148-mile Arkansas Headwaters Recreation Area, punctuated by Class II–V drops, slices through Salida's historic district. Northwest of town, the Sawatch Range boasts 15 fourteeners, more than a quarter of the state's total, and hundreds of miles of hiking trails. Nearby Monarch Ski and Snowboard Area, at 11,961 feet, averages 30 feet of snow a year.
REAL ESTATE: Most properties fall somewhere between two poles: small, aging downtown fixer-uppers of 1,200 square feet or so, starting at around $150,000, and newly built custom homes on an acre (or two, or five) priced at $400,000 and up.
HANGOUTS: The River Run Inn (doubles, $100–$125; 800-385-6925, www.riverruninn.com), in an 1892 building, offers a great room with rolling library ladder, plus a quarter-mile of Arkansas riverbank. Laughing Ladies (euphemistically named after the prostitutes of Salida's mining-and-railroad era) is the town's finest restaurant, but the definitive gathering place is the Victoria ("the Vic"), a bar with pool tables and live music.
Georgetown, South Carolina
Hey y'all, it's a southern thing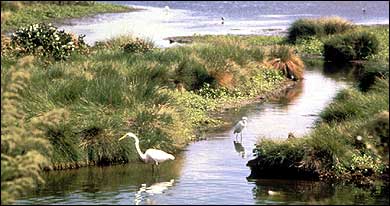 IT'S A TOSS UP trying to decide which is more astonishingly preserved: the downtown of South Carolina's third-oldest municipality, bordered by the Sampit River, shaded by live oaks, and riddled with dozens of pre-Revolution buildings; the southern hospitality of the well-established families who live here; or the unspoiled natural riches nearby.
OUTDOORS: Five meandering rivers drain into Winyah Bay, providing weeks' worth of canoeing or kayaking alongside alligators, egrets, and the remains of 18th-century rice plantations. And to the southwest, Francis Marion National Forest offers a quarter-million acres of lakes, rivers, and low country, threaded by the 42-mile Swamp Fox–Palmetto Hiking Trail and 40 miles of doubletrack on the Wambaw Cycle Trail.
REAL ESTATE: Colonials—some built before 1800—in the laid-back historic district start at $170,000, though at that price they may have issues (hello, dry rot!). Newer homes in outlying neighborhoods can run as high as $400,000 (for a gorgeous spread along the riverbank).
HANGOUTS: Harbor House, a three-story Georgian bed-and-breakfast of 1700s vintage, affords a pelican's-eye view of the shrimpers and sailors docked along the Sampit River (doubles, $135–$175; 877-511-0101, www.harborhousebb.com). At the Thomas Cafe, a lunch counter on Front Street that opened in 1928, choose from Cajun omelets, crawfish-cake sandwiches, and bread pudding with bourbon sauce.
Brattleboro, Vermont
Classic New England in every shade of green
best American towns Brattleboro, Vermont

Vermont's got you covered: a bridge near Brattleboro.
best American towns Brattleboro, Vermont

A FAIR NUMBER OF PLACES are described as "a college town without a college," but Brattleboro, in southeastern Vermont, fits the bill better than most. There's the requisite 19th-century backdrop—spiring steeples, white-painted clapboards, stately maples—overlaid with a post-hippie capitalist vibe: handcrafty galleries, bookstores, a co-op spotlighting local cheesemakers, and lots of beards and fleece. Brattleboro's bustling, but not so manic you forget you're in Vermont.
OUTDOORS: It's the classic New England hodgepodge. Downhill and cross-country skiing are within an hour's drive, at Mount Snow, Haystack, and Stratton. Bikers ride the rolling loops in the Connecticut River Valley, the steep climbs into the Green Mountains, or a web of old logging roads and trails. The broad, flat Connecticut draws canoeists and kayakers, and twice a year, dam releases on the nearby West River create a whitewater rodeo ground a little less than three miles long.
REAL ESTATE: Nearly half the houses in town predate World War II. Buyers can get on board with a modest frame house for $150,000 to $180,000; plan on $250,000 for a Victorian with curb appeal.
HANGOUTS: The 1930s art deco Latchis Hotel is a downtown landmark (doubles, $55–$145; 802-254-6300, www.latchis.com). The West River Marina, with an outdoor deck overlooking its namesake creek, serves up burgers and steamed mussels to refueling river rats and cyclists.
Land Safely
How to Buy
Everybody dreams of owning a place to get away from it all. Since escapist fantasy isn't always congruent with second-home-owner reality, we checked in with the experts for tips on buying smart.
NEVER BUY PROPERY SIGHT UNSEEN
"Considering what you're investing in," says Pam Long, a sales associate at Haines Real Estate, in Haines, Alaska, "it's worth it to spend $300 to $600 on a plane ticket and pay a visit."
WISE USE
Is this going to be an every-weekend escape or a twice-a-year vacation spot? "If you need to put renters in it to help pay the mortgage, you have to assess the market," says Tom Kelly, co-author of How a Second Home Can Be Your Best Investment. "Is there enough of a population to supply long-term renters? Are there amenities for other vacationers?"
TALK TO NEIGHBORS
Your building inspector is not going to point out the sinsemilla operation two doors down. And your realtor may not come clean about the vast subdivision breaking ground next year. Don't shy away from knocking on doors and asking questions about your future 'hood. Is it safe? Quiet?
THE RIGHTS STUFF
Those 20 acres might look vacant during the walking tour, but others may have a right to use them for their own interests. Make sure the seller is asked to disclose any preexisting rights (such as water or mineral) on the title report.
NO RURAL REMORSE
"It's still the wild, wild West out here," says Charlie Parrish, owner of Evergreen Realty, in Sandpoint, Idaho. "When people start looking for something too far off the grid, I try to steer them back closer to town." In some remote areas, he points out, municipal services aren't available.
IF YOU BUILD IT
Floodplain designation can derail construction of your dream home, as can setbacks. "It's worth the money to find out where you can and can't build," says Doris Hellermann, an agent with Pelican Realty, in Cedar Key, Florida.
WATCH THE WEATHER
Chances are, you timed your first trip when the weather was on its best behavior. Better find out what the conditions are like the rest of the year, especially in an extreme climate like Alaska. "It's paradise here," says Pam Long, in Haines, "but it's not paradise for everybody."