2014 Travel Awards: Travel Strategies
8 tips to make the most of your adventure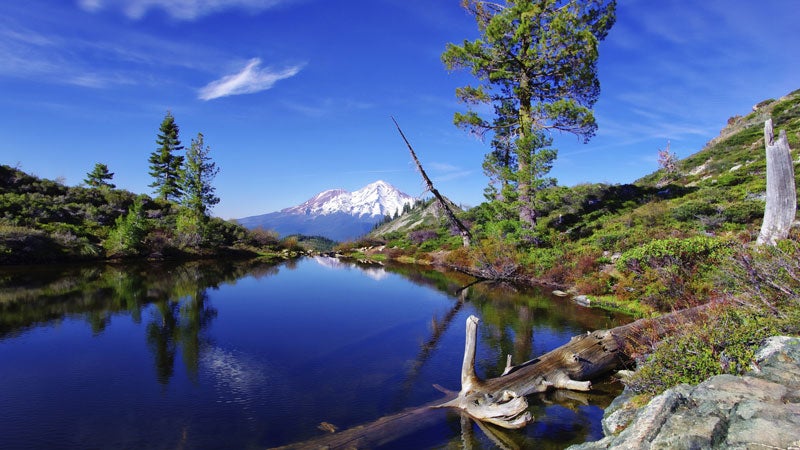 Heading out the door? Read this article on the new Outside+ app available now on iOS devices for members! Download the app.
Get There First
Central Asia is largely off the tourist map due to security issues. But one country is safe and primed to break out: Kazakhstan. "There are deserts, forests, and mountains, and much of it is empty," says Kazakh climber Denis Urubko. Whether it's mountain-biking 10,000-foot Tien Shan passes, searching for snow leopards in the Aksu-Zhabagly Nature ­Reserve, or floating the Ili River, there's enough adventure to keep you busy for months. Go with one of World Expeditions' 15-day mountain-biking trips (from $4,190; worldexpeditions.com).
Tread Lightly
With more than 100 organizations that monitor sustainable travel practices, it's more confusing than ever to navigate the difference between green and greenwashed. Our advice: start with the Global Sustainable Tourism Council (gstcouncil.org), the inter­national umbrella organization that creates best-practices criteria for sustainability. Anyone accred­ited by the council—from individual hotels to entire regions, like Botswana's Okavango Delta—­receives a seal that looks like a footprint, a sure sign that the council's standards are being met.
Go It Alone
Tired of group dynamics but still want the expertise of an outfitter? You're in luck. Companies are increasingly finding ways for guests to travel solo. CW ­Adventures has an entire line of self-guided walks, like Spain's Camino de Santiago, and ­arranges all accommodations, some meals, luggage transfers, detailed routes and maps, and emergency support ($3,598 for nine days; cwadventures.com). With UK-based Audley, you pick a country, they put you in touch with a certified country specialist, and the two of you hammer out an itinerary within your budget, traveling with or without an in-country guide (audleytravel.com). Experience Plus Bicycle Tours has built up such an extensive library of itineraries and contacts around the globe that they offer private dates for a group of eight or more at the same price as their standard departures (experienceplus.com).
Snack Healthy
Energy bars are the most efficient ­option on travel days. Here are three of our favo­rites.
ProBar Whole Berry Blast, an organic almond-butter bar that's a meal in itself ($3.25; theprobar.com).
Kind Madagascar ­Vanilla Almond bar, a honey-sweetened mix of almonds, peanuts, cashews, and walnuts ($1.50; kindsnacks.com).
Two Moms in the Raw Cranberry Nut bar packs an immunity boost ($4; twomomsintheraw.com).
Plug In
Every year, a new site or app promises to revolutionize travel—but few have staying power. These are the three most promising digital tools we've found.
Trip.me: This Berlin-based site lets you design your own packaged tour in 29 countries by connecting you directly to locals. Pick a place and a budget, ­explain what you'd like to do—guided or not—and a local ­expert will tailor a trip to your specs within 48 hours. It's Bentley attention at Subaru prices.
Yomads.com: The site offers adventure trips exclusively to the sub-40-year-old set looking to travel with an international group seeking active expe­riences. Itineraries include holes to make room for à la carte add-ons, like an afternoon of hiking or rafting or time to linger in, say, Cambodia.
Dict.cc: This simple, reliable app includes free downloadable dictionaries in 25 languages, with crowdsourced definitions to make sure you're using the right Albanian word for "breakfast." (It's mëngjes.)
Go Wild
Safaris have long been big business in Africa, but these days observing wildlife is becoming a staple of the adventure-travel industry all over the world. "Interest in all destinations for wildlife viewing is growing significantly," says Chris Breen, founder of Wildlife Worldwide, an agency that specializes in bespoke safaris. For our money, these four new trips are the most surprising and exciting on the planet.
Make a Playlist
The best way to preserve vacation memories? Local music. Download the Shazam app before your trip. It will identify the songs playing around you during your travels and build an unforgettable playlist of Hindi funk or Swedish death metal to blast on your commute back to work. Free; shazam.com
Go Dark
Digital detox has become so popular, it was added to the Oxford Online Dictionary last year. Looking to get offline? OpenSignal.com has a comprehensive database of worldwide cell-phone towers, cellular networks, signal readings, and Wi-Fi points. Type in your zip code, city, and country name, and you'll get a map of the best—and, by default, worst—connectivity spots in your area. Or just pick one of these rela­tively reachable dark spots:
Anywhere below the rim in the Grand Canyon. The deep chasms block signals from the park's lone cell tower.
Shasta Trinity ­National Forest, in Northern California, is a rare signal-free zone in the Golden State. Camp at the Mary Smith Campground on Lewiston Lake with views of the Trinity Alps (17 tent-only sites, $11; 877-444-6777).
On the East Coast, head to the Baker Pond campsite in Maine's 100-mile Wilderness. The hike-in site, operated by the Appalachian Mountain Club, comes with a canoe and sits near a pond full of brook trout ($10; outdoors.org).
Sign up for Rogue Wilderness Adventures' four-day Digital Detox trip on Oregon's Rogue River, where guests camp on the banks for two nights in comfortable tents, followed by a night at rustic Paradise Lodge ($1,129; wildrogue.com). No Instagramming allowed.
Lead Photo: Getty Images/iStockphoto