5 of the Most Incredible Fly-Fishing Trips
Why these are our dream spots to cast away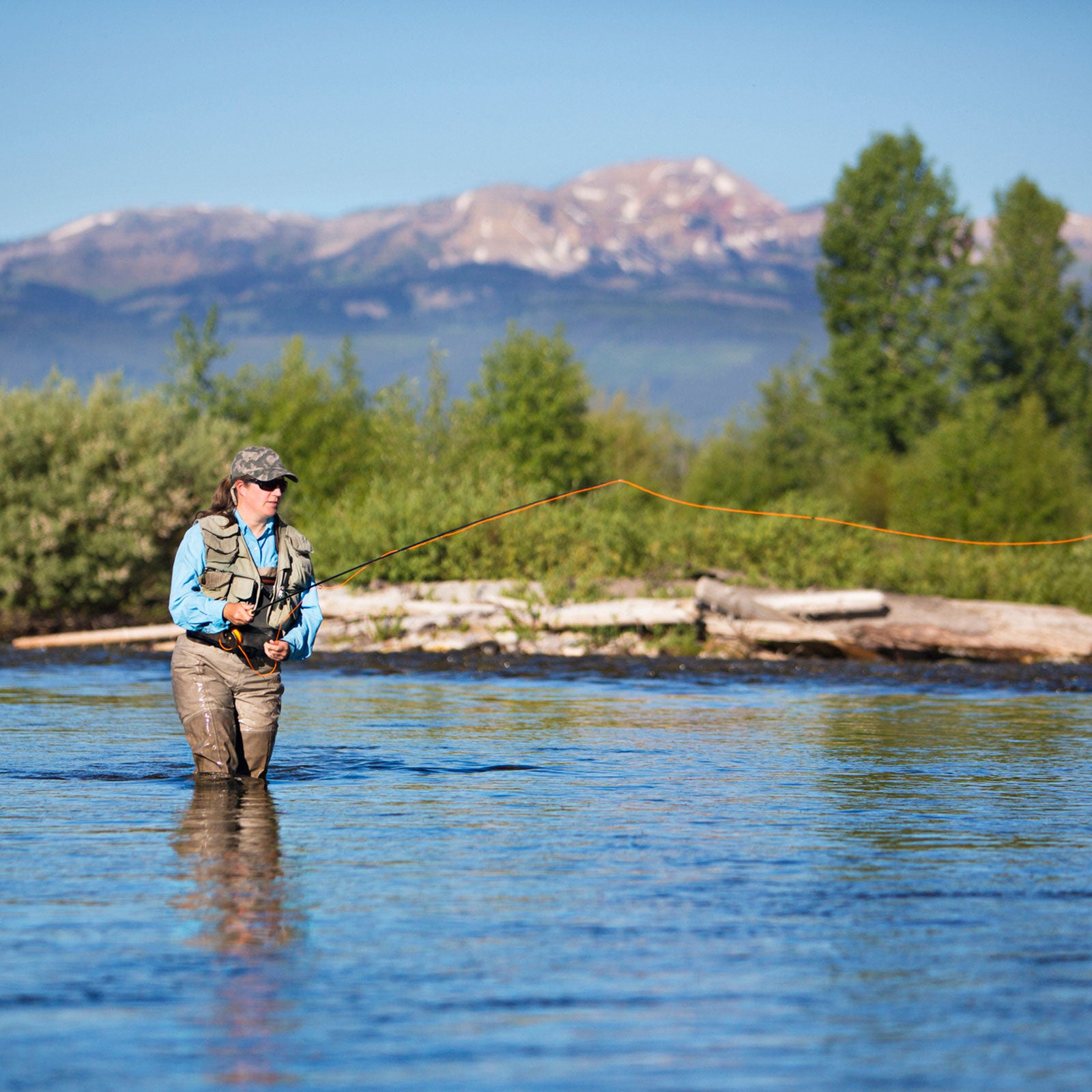 xavierarnau/iStock(Photo)
Heading out the door? Read this article on the new Outside+ app available now on iOS devices for members! Download the app.
Scouting for the best location to fly-fish is just as important as choosing the right fly or perfecting the art of presentation. After all, the stunning backdrop to that trophy-fish photo will set the mood of your home. The character of the place, along with any culinary delights or natural phenomena, will offer all the sensory details you'll need to tell the most memorable tale. There's still plenty of action to be had in the fall, when the crowds fade, making it a great time to hit streams too.
Here are our picks for some far-flung catch-and-release spots worth the trip.
Nefji Waterfall, Iceland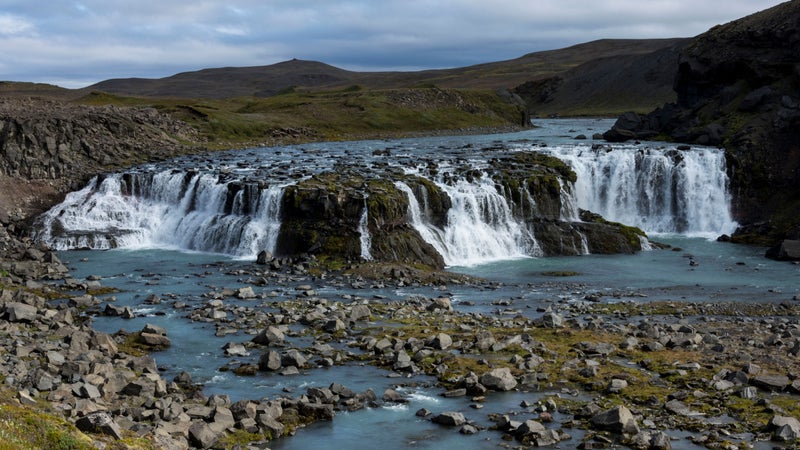 Fish: Arctic char and brown trout
Imagine trying to stand your ground at the base of one of the most dramatic waterfalls in the highlands of Iceland, the largest undisturbed natural area in Europe. To counterbalance an overhead cast, you have to brace yourself against the current of the River Kaldakvísl, which churns beneath your feet like a racehorse. If you slip on the rocks, you could get swept downstream—where slower waters also afford excellent fishing—but that's part of the excitement. Things are pretty much unpredictable here, except that you won't see anyone else on the river. Fish Partners leases fishing rights from the landowners, ensuring that no one hang out here except its customers (and only four people per day are allowed). Day passes start at $615, which includes a local guide who knows all the secret spots, will bring the gear you'll need, and will pick you up from your hotel in Reykjavík.
Rio Palena, Patagonia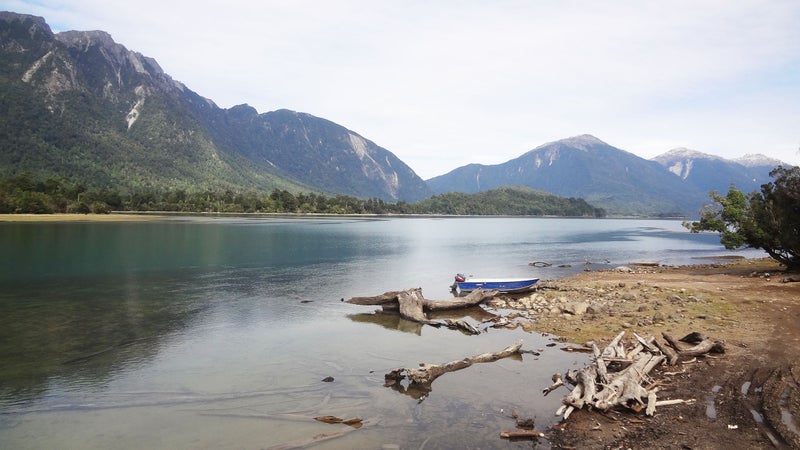 Fish: Rainbow trout, sea-run brown trout, brook trout, king salmon, Pacific salmon
November and December—springtime in the Southern Hemisphere—are great months to hurl streamers at trophy browns in the 149-mile Rio Palena, which runs through Chile and Argentina, while January and February—summertime—are perfect for skating and twitching large dries. March brings lower levels of water and more concentrated fish, allowing you to mix dries, streamers, and nymphs.
Treat yourself to an all-inclusive angling trip at Rio Palena Lodge (from $1,050), a seven-suite property that opens in October on the banks of the river. Wade or float-fish in the freestone waters right out front, or sign up for a heli expedition to a remote stretch of river, as directed by your local guides, who know where to fish the best hatches and how to maximize your time on its banks.
Getting there isn't easy: visitors typically fly into Santiago and then catch a two-hour regional flight to Puerto Montt before transferring to another 35-minute flight to Chaitén and driving three hours to the lodge. But most would argue that the feeling of having the river all to yourself is worth it.
Rock Creek, Montana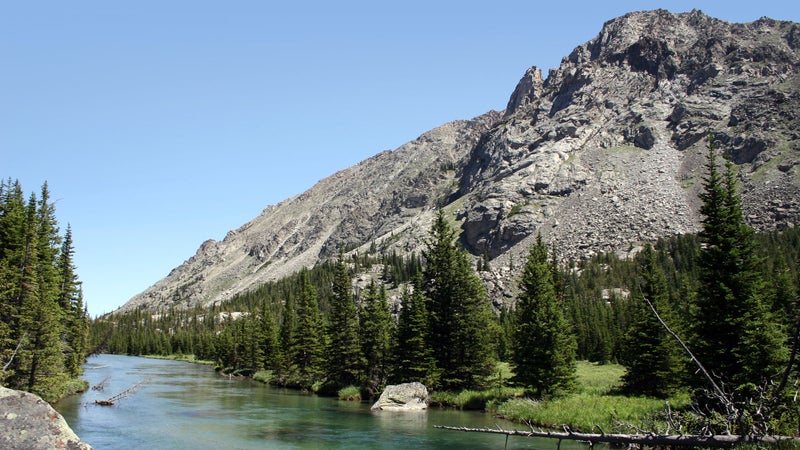 Fish: Westslope cutthroat trout, rainbow trout, cut-bow trout, brown trout, brook trout, bull trout, Rocky Mountain whitefish, Arctic grayling
The 52-mile-long Rock Creek is a blue-ribbon trout stream east of Missoula, Montana, between the Sapphire and John Long Mountains. It has the highest fish counts in the state within its fast currents, deep pools, and undercut banks, all easily accessible by wading.
Four miles of Rock Creek runs through the The Ranch at Rock Creek, a luxury dude ranch located on 6,600 acres. While the five-star property has a no-expenses-spared vibe, you'll find a casual crowd that comes for the Old West spirit and knowledgable guides who can show you the best places to fish and share their secrets on which fly or presentation works best. And because most of Rock Creek flows through Lolo National Forest, anglers have easy access to the stream, as well as campsites and cabins if you want to go that route. Hiking, mountain biking, and other activities offer a break from catching fish.
Gauley River, West Virginia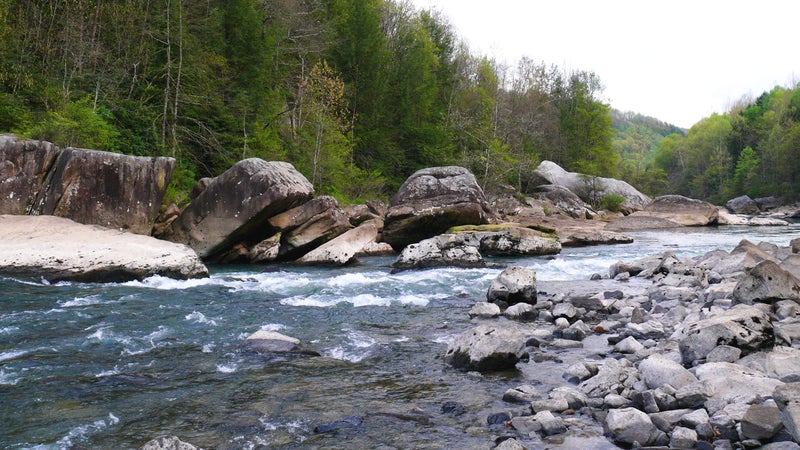 Fish: Trout, smallmouth bass, walleye, muskellunge
West Virginia is home to New River Gorge National River, Gauley River National Recreation Area, and Bluestone National Scenic River, but the Gauley has more fish than the other two because of its unique ecosystem and remoteness. The river drops 668 feet through 25 miles of rugged terrain, with steep gradients and treacherous chutes that also make it a world-class whitewater destination.
Bobby Bowers, the owner of Pro River Outfitters, personally designs every trip to each customer's specifications, with rates starting at $150. He can get you close to high-yield spots, so all you'll need to do is a simple roll cast from the raft's swivel seat. Stay in a cabin (from $65) or rent a campsite (from $15) at River Expeditions. Besides fishing, the outfitter also offers rafting, stand-up paddleboarding, mountain biking, and rock climbing.
Horlachbach, Austria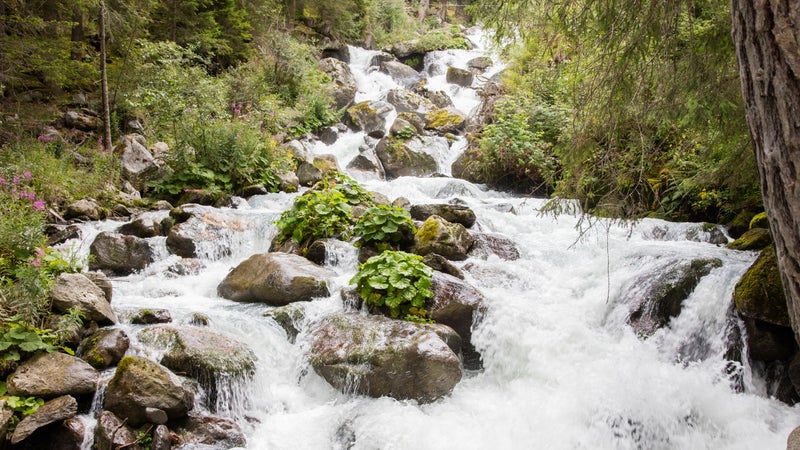 Fish: Rainbow trout, brown trout, char
In an area of eastern Austria called Ötztal, a scenic valley surrounded by 10,000-foot peaks, fly-fishers enjoy deep, clear, oxygen-rich mountain streams like the Horlachbach, a tributary of the Ötztaler Ache River that's dotted with waterfalls. Locals claim the relative lack of brush growing along these waterways makes it ideal for fly-fishing. Stay in tepees, lodges, or double rooms at Area 47 (from $46) along the high-volume waterway. The area also has climbing, caving, canyoneering, and rafting to fill the time when you're not standing in the stream.
Lead Photo: xavierarnau/iStock
Trending on Outside Online