7 Wild Races You've Never Heard Of
From costumed toboggan rides to an unsanctioned triathlon in the Tetons, these quirky competitions are no joke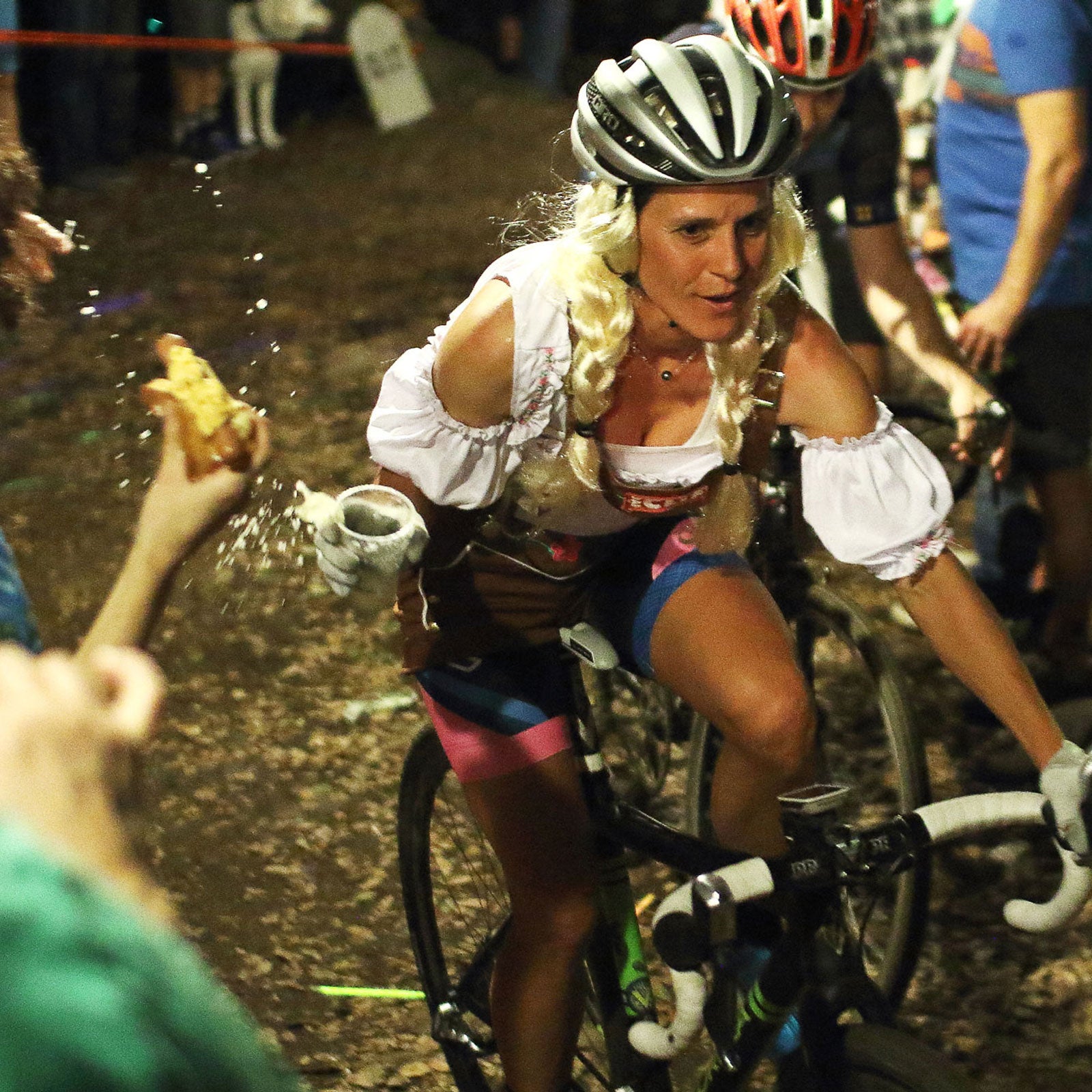 Frank Shoemaker(Photo)
Heading out the door? Read this article on the new Outside+ app available now on iOS devices for members! Download the app.
Races don't have to be ultra-serious affairs where all that matters is a podium finish. They can be fun, irreverent gatherings that include costumes and DJs or a frozen pond as a finish line. But these types of competition can be hard to locate. Here's where you can find a few of our favorites.
Folsom Rodeocross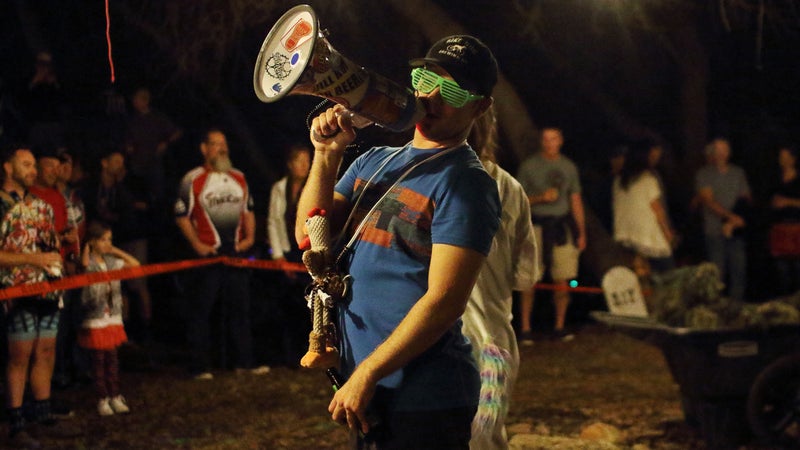 Folsom, California
This lively cyclocross race is held every Wednesday night in September and October at the pro rodeo arena in Folsom, California, just outside Sacramento. While cyclists zip around and over obstacles, a DJ spins punk rock tracks outside the rodeo grounds. It's meant to be fun and welcoming for cyclocross newbies—and affordable, with $20 entry fees. The last race this fall takes place on Halloween, so riders like Olympic mountain biker and top-ranked cyclocross racer Katerina Nash will likely show up in full costume.
The Picnic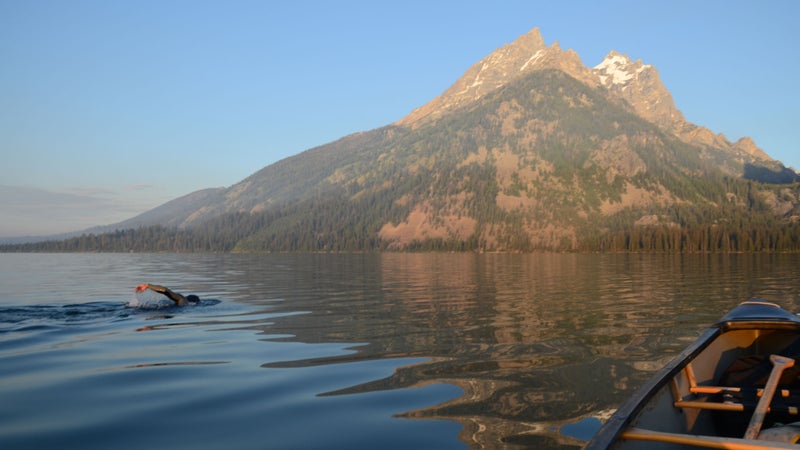 Jackson, Wyoming
First run in 2012 by Jackson Hole local David Gonzales, the Picnic is an unsanctioned triathlon of sorts that acts as litmus test for the hardiest athletes in town. There's no entry fee, no specific date or start time, and all are welcome to give it a go whenever they like. Simply start in town, ride a bike 21 miles to the east shore of Jenny Lake, swim 1.3 miles across the water, and climb ten miles and 7,000 vertical feet to the top of 13,770-foot Grand Teton. Then repeat everything in the reverse direction. Since you can attempt the race at any time, results are logged by sending GPS-tagged, time-stamped selfies to Gonzales. The current record? Eleven hours and 27 minutes.
U.S. National Toboggan Championships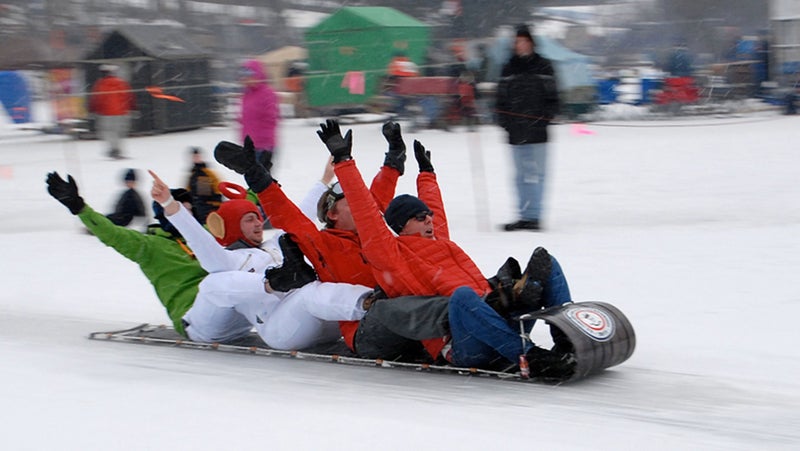 Camden, Maine
You don't need to be an elite athlete to sign up for this national competition. The U.S. National Toboggan Championships, taking place February 8 through 10, 2019, at the Camden Snow Bowl, is open to anyone willing to shell out $30 to plunge down a 400-foot-long wooden chute at 40 miles per hour onto a frozen pond. Winners of each category—including fastest team, oldest team, and best costume—earn handmade mahogany trophies.
Arctic Man Classic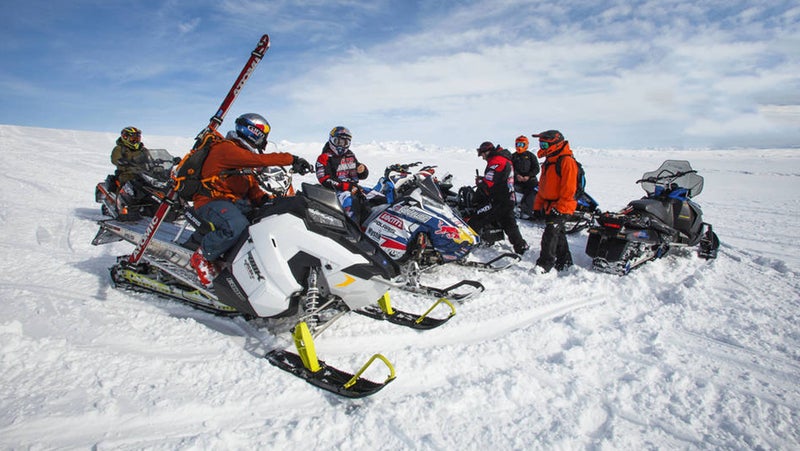 Paxson, Alaska
It's easy to see why professional and amateur adrenaline junkies alike gather for the Arctic Man Classic each April. Skiers race 1,700 vertical feet down to their snowmobile-bound partners, who then tow them uphill at high speeds for more than two miles so the skiers can rip down another 1,200 feet to the finish line. In 2019, the event will include new snowmobile races and an attempt to break the record for longest snowmobile parade. Beyond the races, there is a five-day party and backcountry camp 12 miles north of Paxon Lake off Alaska's Richardson Highway. Entry fees start at $250.
Texas Water Safari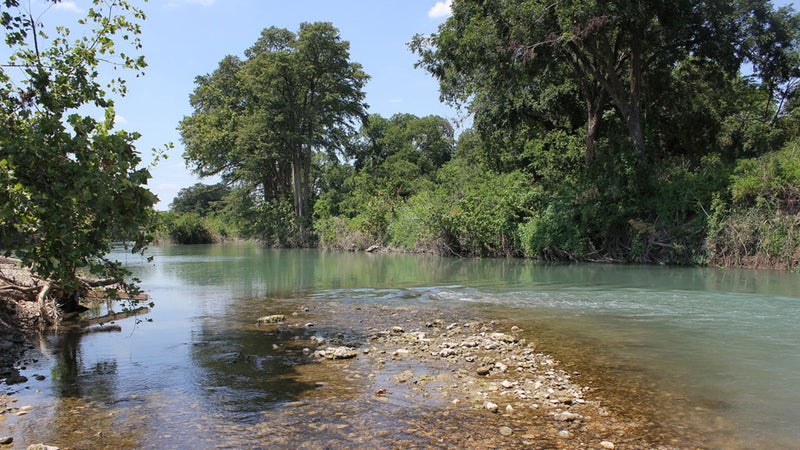 San Marcos, Texas
Billed as the world's toughest canoe race, the Texas Water Safari, held each June, is a four-day, 260-mile jaunt from the headwaters of the San Marcos River northeast of San Antonio to the small shrimping town of Seadrift on the Gulf Coast. There's no prize money—just bragging rights for the winner. Any boat without a motor is allowed, and you'll have to carry your own equipment and overnight gear. Food and water are provided at aid stations along the way. Entry fees start at $175 and increase as race day approaches.
The Ring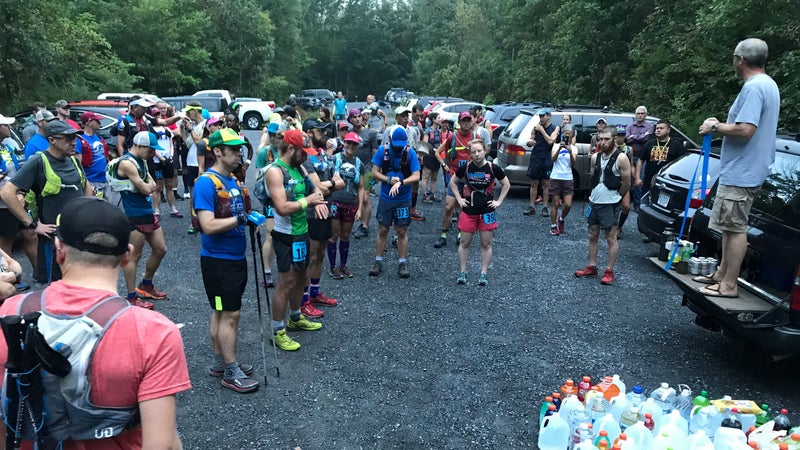 Strasburg, Virginia
The Ring is a 71-mile trail running race in early September along the entire length of Virginia's rough and rocky Massanutten Trail loop. To qualify, you need to have run a 50- or 100-mile race before the event and win a spot through the lottery system. Entry is free. Complete the run and you'll become part of the tight-knit Fellowship of the Ring and be eligible for the Reverse Ring, which entails running the trail backwards in the middle of winter.
Plaza2Peak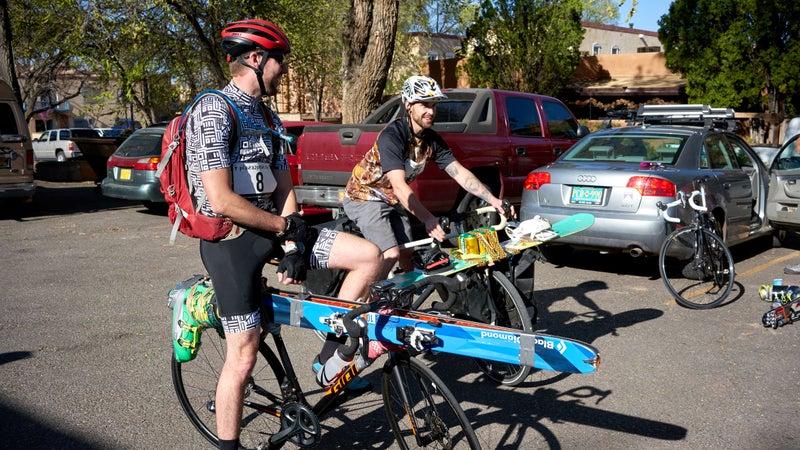 Santa Fe, New Mexico
Each spring, competitors gather in Santa Fe's historic plaza with a simple goal: be the first to reach 12,308-foot Deception Peak, 17 miles and 5,000 feet of elevation gain away. Competitors run or bike the first 15 miles to the local ski area before transitioning to their waiting ski-touring setups for the final push to the top. Time stops only when they've skied back down to the tailgate in the resort's parking lot, which is funded by the modest entry fee of around $25. To add to the sufferfest, some participants sign up for the Expedition category, in which they strap their skis, skins, boots, and poles to their bikes for the long ride up. Start dates vary depending on snow conditions, but look for the event page to be posted on Facebook in late March or early April.
Lead Photo: Frank Shoemaker
Trending on Outside Online