8 International Cruises That Don't Suck
Forget the all-you-can-eat buffets. These small-ship cruises offer unparalleled access to adventure.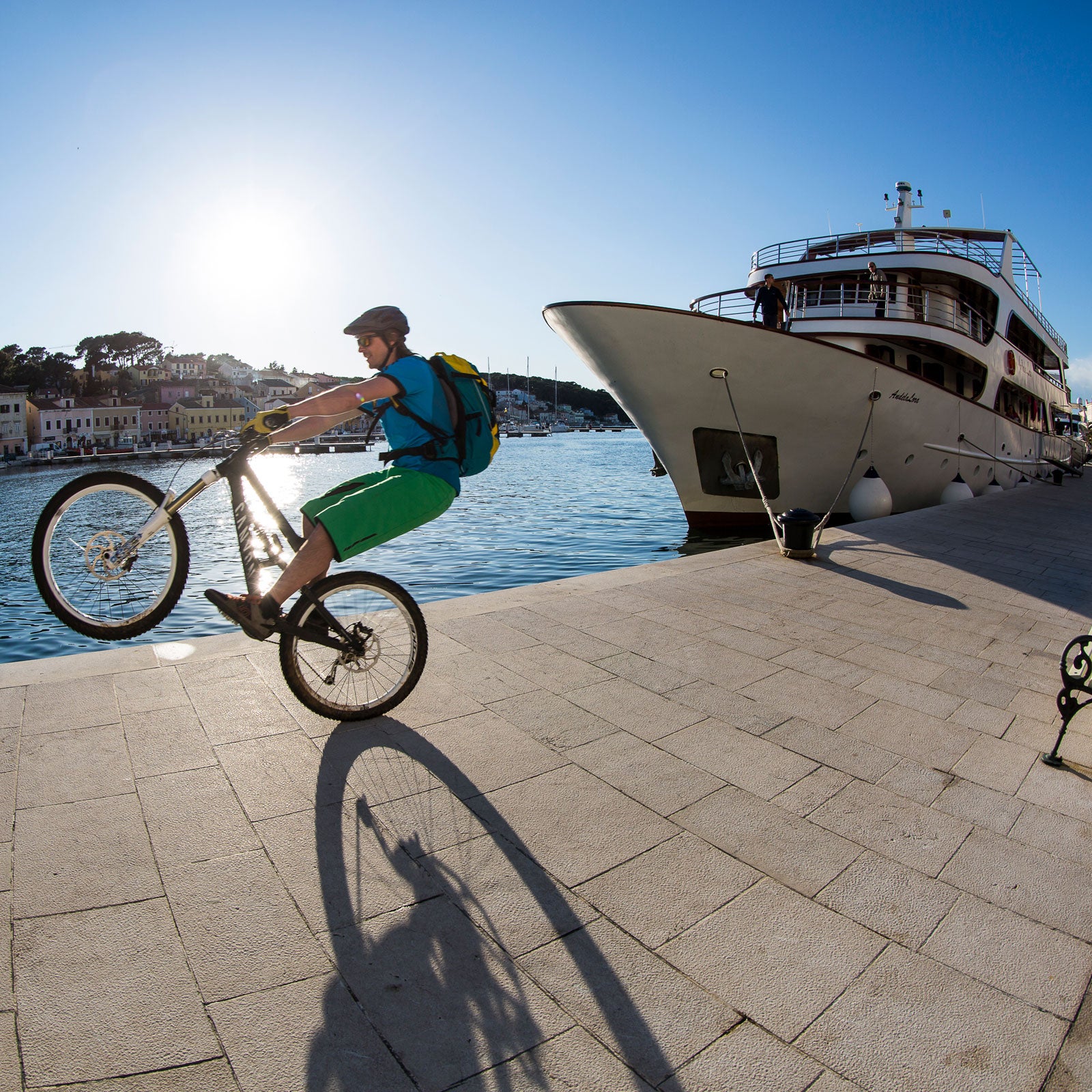 Jens Klatt(Photo)
Heading out the door? Read this article on the new Outside+ app available now on iOS devices for members! Download the app.
We get it. You've avoided cruises because the idea of being held captive on a crowded boat with piles of unhealthy food, cranky retirees, and a bad DJ doesn't sound all that appetizing. But you're missing out. These days, there are plenty of smaller ships with the ability to travel where cars, trains, and planes can't, acting as mobile base camps with unparalleled access to mountain biking, backcountry skiing, surfing, and more.
Sri Noa Noa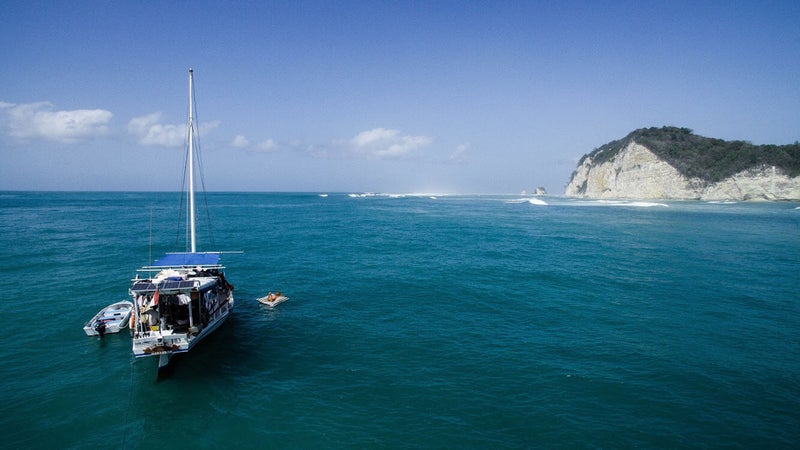 Indonesia
The best surf breaks in the world are often the hardest to reach. Enter the Sri Noa Noa, a sailboat that hosts small, customized tours to empty breaks around Indonesia's East Indian Archipelago. The Sri Noa Noa fits up to six people in airy teak cabins, and you can either book the whole boat or join an open cruise. When you're not surfing, you can hike through national parks, snorkel ultramarine waters, or catch fish right from the boat. The daily rate includes three meals a day. For an extra fee, an onboard pro photographer will capture your adventures. (From $200 per person per night.)
Ice Axe Expeditions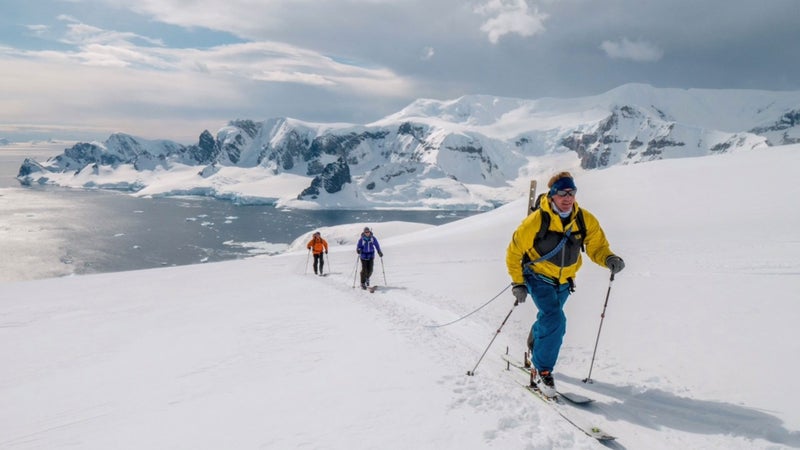 Antarctica
On the 13-day Ice Axe Expeditions Antarctic Peninsula Adventure Cruise, taking place this November, you'll snowshoe among penguins, sea kayak with whales, and backcountry ski rarely visited peaks with the help of certified guides and a Zodiac boat to shuttle you ashore. The ship's two decks of cabins fit 132 guests. Along the way, you'll learn from onboard experts about the history, biology, and geology of the snow-covered southern continent. (From $10,995 per person.)
Austin Adventures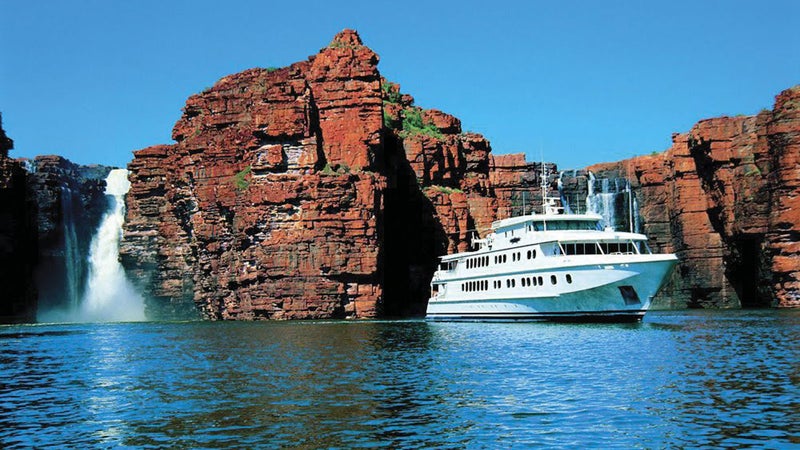 Australia, Baja, Botswana
Small-ship cruises with Austin Adventures carry just a few dozen guests, meaning the empty beaches of Western Australia's Kimberley Coast stay mostly empty. For eight days, you'll hike to the top of waterfalls, go mud crabbing, and swim in isolated ponds before catching the sunset from the observation deck, glass of Australian wine in hand. Other destinations include island hopping in Bali or game spotting in the deltas of Botswana. (Trips start at $2,990 per person.)
Aqua Expeditions
Peru, Cambodia, Vietnam
Want to avoid seasickness on the open ocean? Aqua Expeditions is for you. The cruise company offers three-to-seven-night adventures on two of the world's most iconic waterways: the Amazon River through Peru and the Mekong River in Cambodia and Vietnam. Skiffs take passengers ashore for off-road biking excursions and jungle hikes. But with suites featuring floor-to-ceiling windows overlooking the water, plus amenities like an outdoor hot tub, fitness room, and locally sourced meals, no one will blame you if you stay aboard. (From $3,825 per person for three nights.)
UnCruise Adventures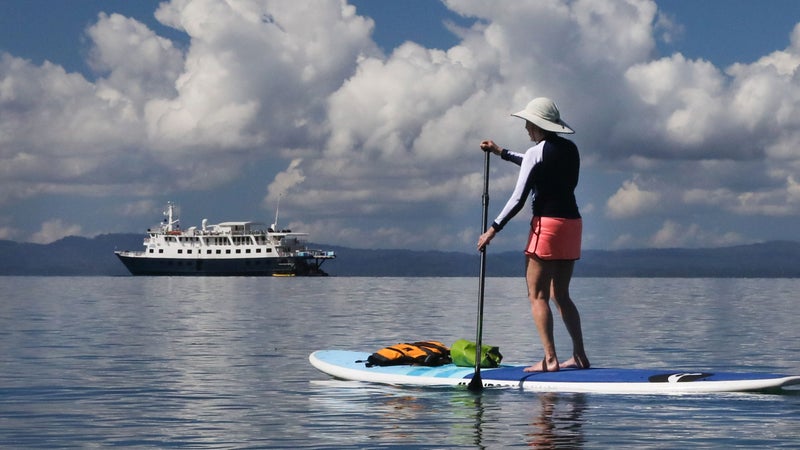 Alaska, Panama, Costa Rica, Hawaii
The size of the small ships in the UnCruise Adventures fleet is key: The 120-to-232-foot vessels can travel narrow passages that large vessels can't, and they anchor in small bays so you can explore scenic spots via kayak or paddleboard. Destinations include southeast Alaska and Glacier Bay National Park, the rainforests of Panama and Costa Rica, and Hawaii's emerald isles. Onboard, view wildlife or the night sky from observation decks, participate in a topside yoga session, and dine on healthy meals. (From $2,995 per person for seven nights.)
BC Ferries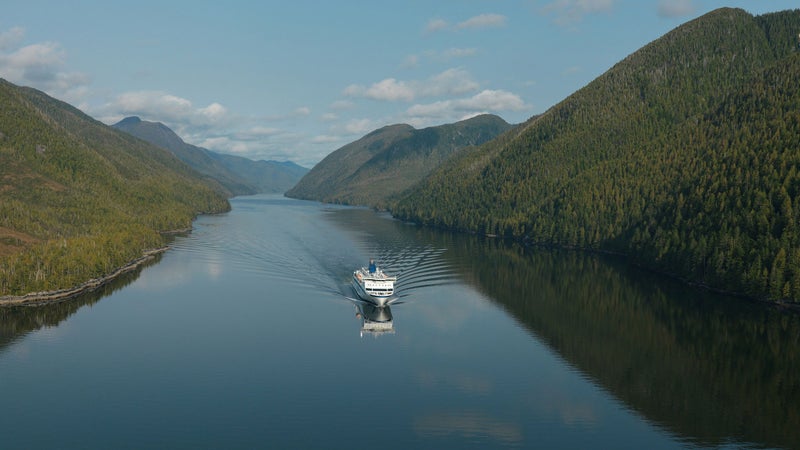 British Columbia
BC Ferries isn't a cruise ship operator—the company provides transportation to coastal communities around British Columbia. But these same boats also offer multiday vacation packages. The eight-day Inside Passage Coastal Adventure starts in Vancouver and visits small fishing villages on Vancouver Island before heading up the famed Inside Passage to the secluded port of Prince Rupert. You'll spend each night in onshore hotels, so there's no sleeping in small cabins. By day, you'll choose your own adventures, from photographing grizzlies to watching for whales. (From $1,176 per person for seven nights.)
The Rider Experience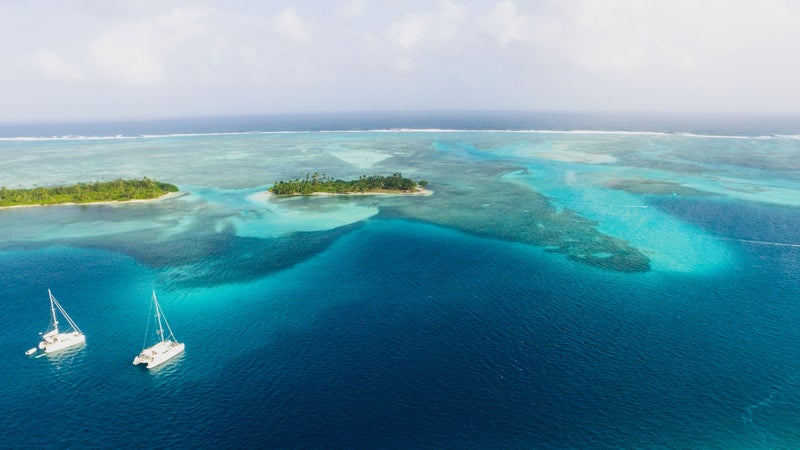 The Grenadines
If you're a kitesurfer, check out the Rider Experience. Its eight-night tour of the Grenadines aboard a 45-foot sailing catamaran includes daily kitesurfing sessions off remote Caribbean islands like Canouan, Tobago Cays, and Mayrea. Newbies can take lessons, and other activities include paddleboarding and snorkeling through turquoise waters. Or go farther afield with the Rider Experience's trips in Greece, Egypt, and other exotic locations. (From $2,650 per person for eight nights.)
Islandhopping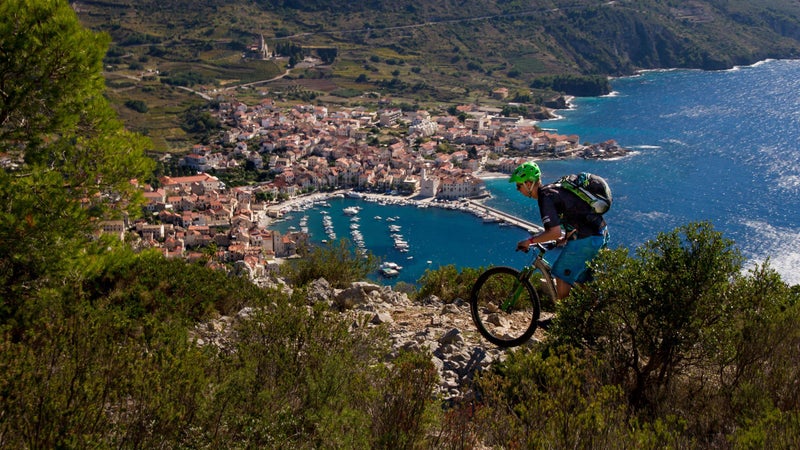 Croatia, Italy, Greece
Imagine a guided cycling tour combined with a small-ship excursion, and you'll have the idea behind Islandhopping. On its cruises, you bring your bike aboard and disembark to ride flowing singletrack, buff downhill trails, and winding dirt roads around Mediterranean islands in Croatia, Italy, and Greece. If you don't have a bicycle, the boat will provide a full-suspension loaner for a small fee. The cabins aren't lavish, but they're cozy enough for a great night's sleep after a long day in the saddle. (From $1,155 per person for seven nights.)
Lead Photo: Jens Klatt
Trending on Outside Online