Thrill of the Chase
Three new trips in the world's wildest places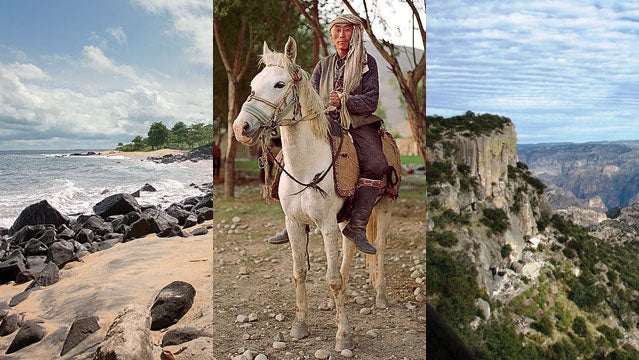 Heading out the door? Read this article on the new Outside+ app available now on iOS devices for members! Download the app.
Chasing Adventure in the Corners of the World
Itching for a getaway in an exciting new locale, with maybe some backpacking or surfing? These three trips offer all that and more – namely, surrounding areas often known for violence, corruption and drugs. But don't say no just yet. We did some investigating to put your mind at ease.
Ride the Wakhan
Surf Liberia
Trek Copper Canyon, Mexico
: Ride the Wakhan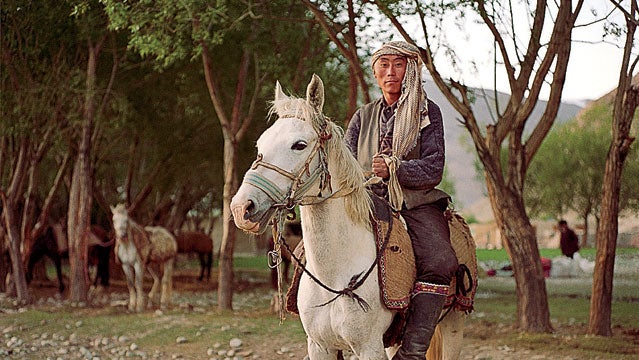 THE SELL: Eastern Afghanistan's rugged, 140-mile Wakhan Corridor was once a popular stop among hippie backpackers. Three decades of war put an end to that. But this summer, UK-based Secret Compass takes ten guests on a 22-day mountain-bike trip covering roughly 165 miles of singletrack with 11,000 feet of descents and climbs over five 14,000-foot passes. $4,950.
THE RISK: Although it's 290 miles from Kabul—and most of the violence—the Wakhan still borders unstable Pakistan and Tajikistan, both home to Islamist extremists. 
SKETCH FACTOR: Medium. Despite its neighbors, the corridor is comparatively safe. "I've worked in Wakhan since 2008," says Anthony Simms, a technical advisor for the Wildlife Conservation Society. "We have not had any security issues."
: Surf Liberia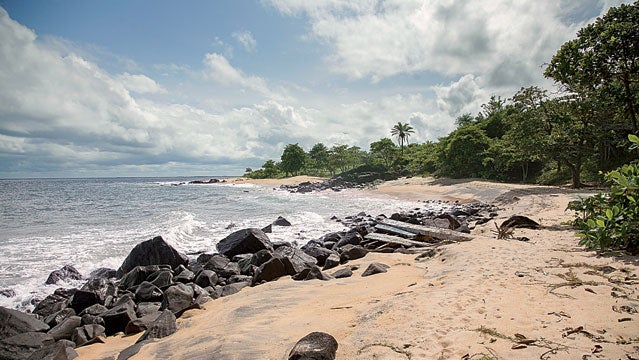 THE SELL: Liberia's reputation (child soldiers, civil war) means Robertsport is uncrowded—yet stacked with 2.5 miles of some of the continent's best left-point and beach breaks. Kwepunha Retreat, a surf lodge and school founded by two Americans, was the first to tap the waves when it opened 50 yards from the Atlantic Ocean last summer. From $75 per night all-inclusive.
THE RISK: The fighting is over, but corruption and bribery are rampant.
SKETCH FACTOR: Low. "Things have settled down," says Richard Fahey, founder of the Liberian Energy Network. But robbery and pickpocketing persist. "There are people who will try to take advantage of you. It's just that kind of place."
: Trek Copper Canyon, Mexico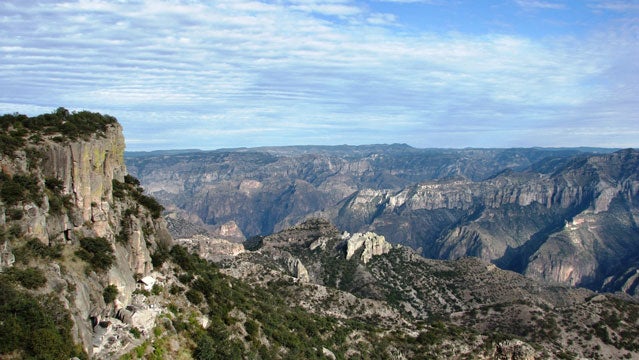 THE SELL: The six canyons that comprise the Copper are six times as long and 1,000 feet deeper than the Grand Canyon. Adventure Life's new ten-day trek guides guests to the alpine upper rims and the tropical canyon floor. $2,875.
THE RISK: Copper Canyon is famously good for growing cannabis.
SKETCH FACTOR: Low. "Sure, there are farmers who harvest marijuana, but it's not dangerous," says Maria Walton, codirector of Ultramarathon Caballo Blanco. "I've traveled there alone at least a dozen times."