Stunning Photographs of Mongolia's Transformation into Desert
A South Korean photographer's project on climate change and the nomads living with it everyday.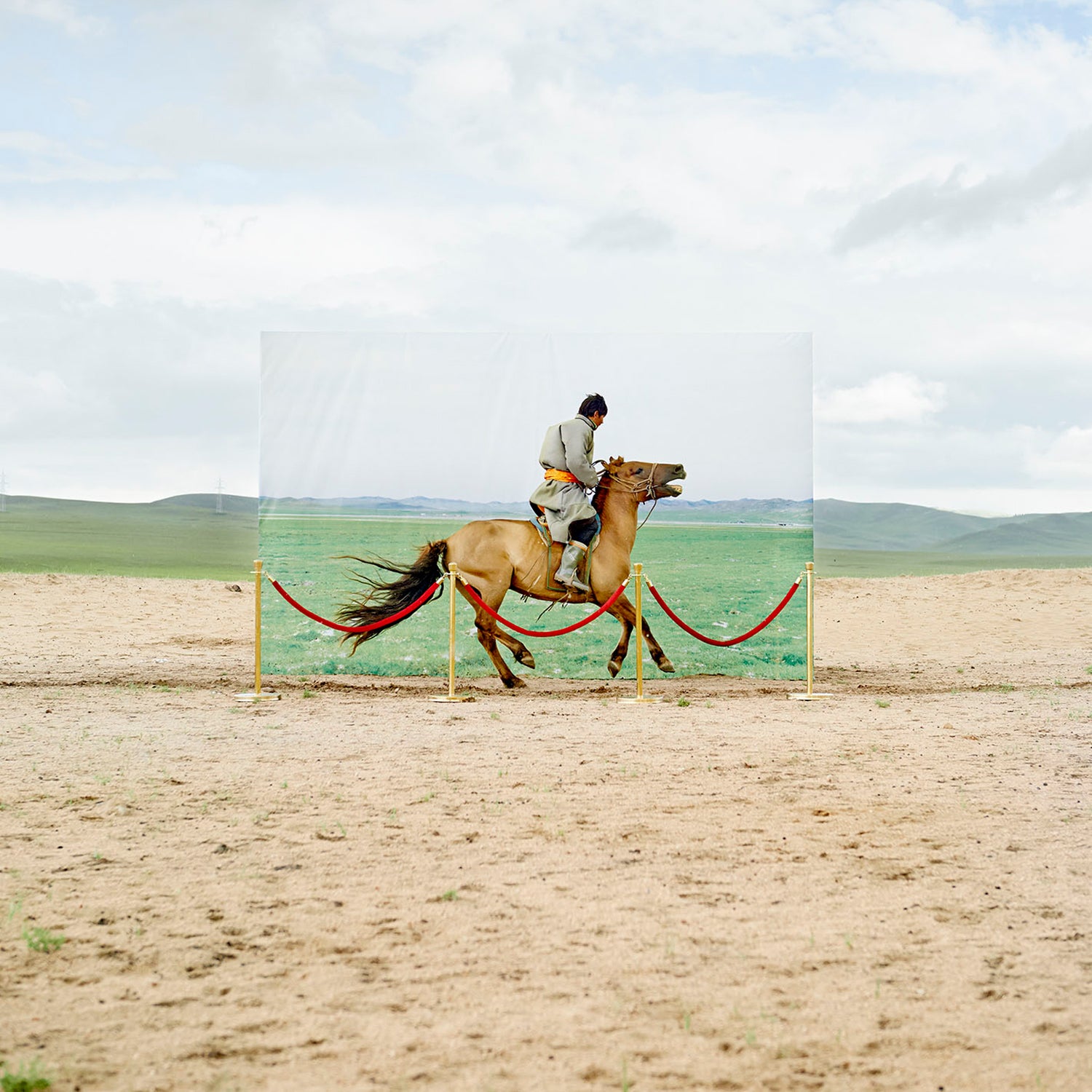 Heading out the door? Read this article on the new Outside+ app available now on iOS devices for members! Download the app.
Nomadic life has been central to traditional Mongolian culture throughout history. Even with development and urbanization in recent years, more than 25 percent of Mongolians are living a nomadic life. They are dependent on their vast, open surroundings for survival.
But life has become increasingly difficult due to serious changes in the land. Hundreds of lakes and rivers are disappearing and a majority of the country is at risk of desertification. Photographer Daesung Lee set out to capture this issue by creating backdrops of what the landscape used to look like and how the nomads are interacting with it today. The effect is similar to viewing a museum display.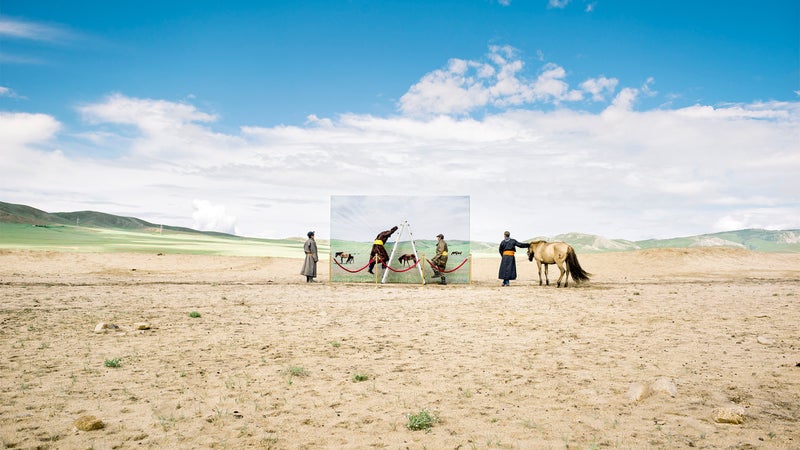 "It is based on an imagination that these people would have to place themselves in a museum diorama to survive into the future," says Lee. He brought billboard-size images into the countryside for the project.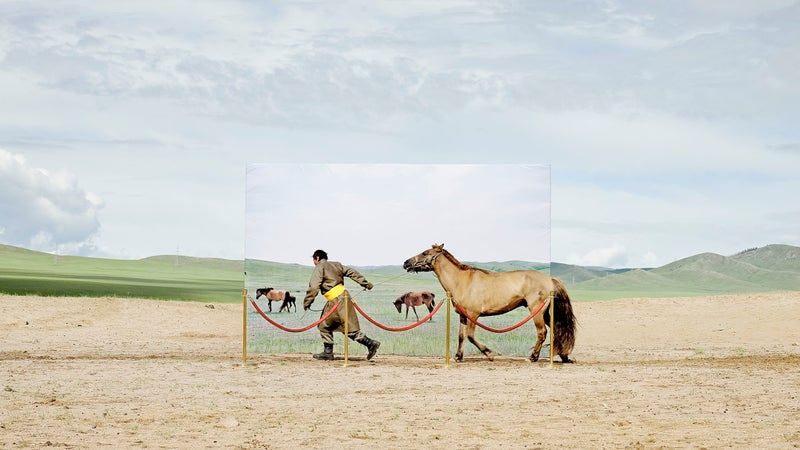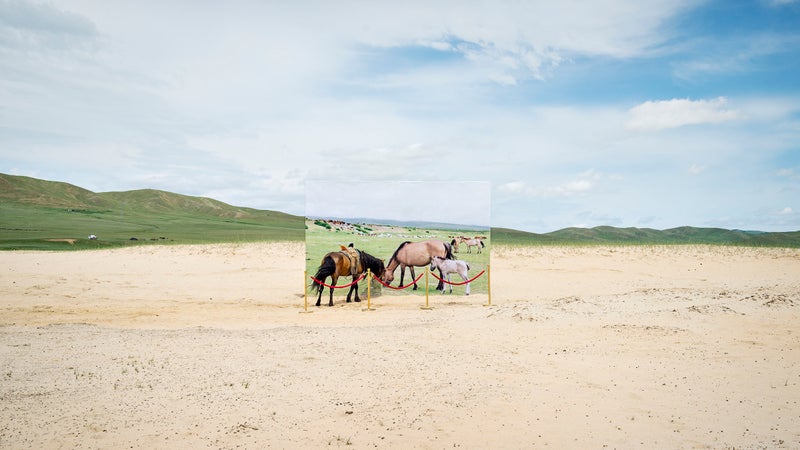 A Korean non-governmental organization (NGO) Green Asia, a group focusing on planting trees in the barren regions of the county, helped Lee with logistics and locations during his shoot. Many of the nomads in the images have since been hired by the NGO to plant trees, which has become their main source of income.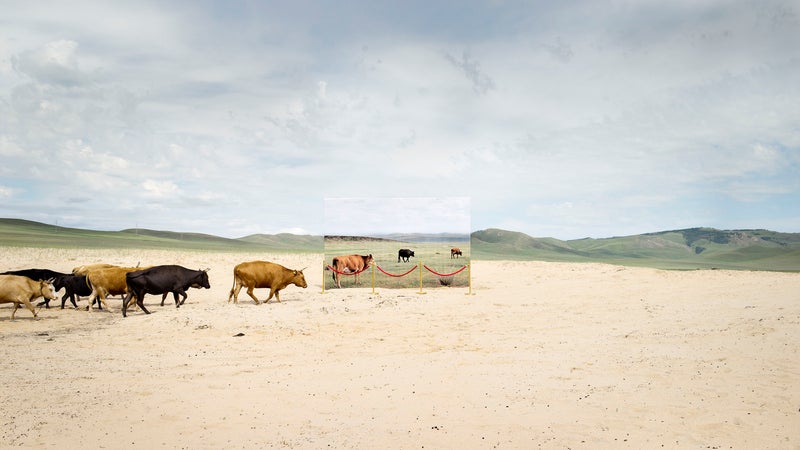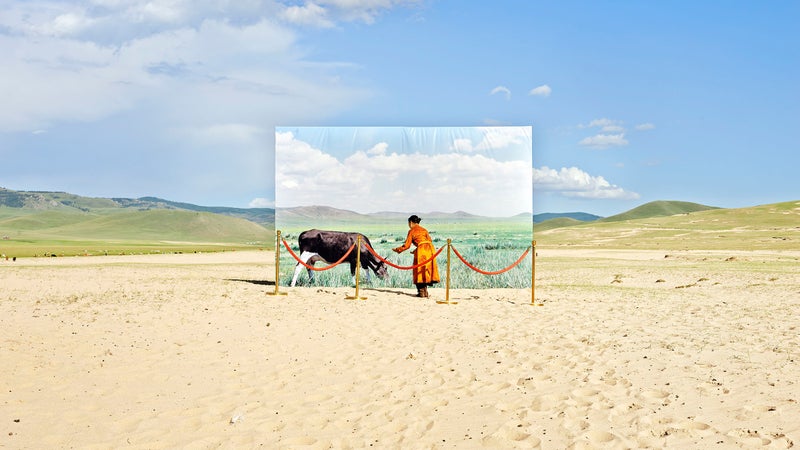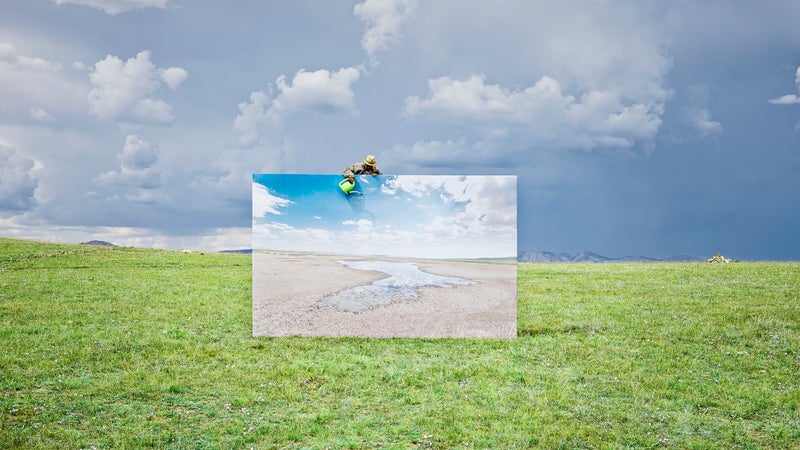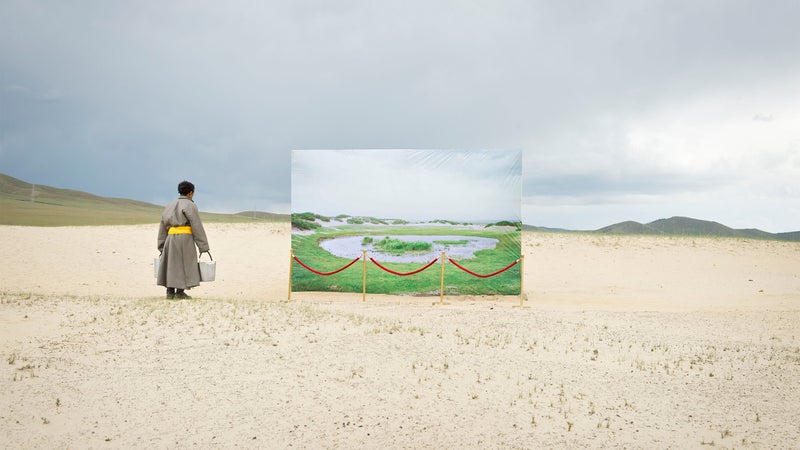 "By doing this, I hope to accomplish a sense that the lives of these nomadic people occur between this reality and a virtual space of a museum," says Lee on his images.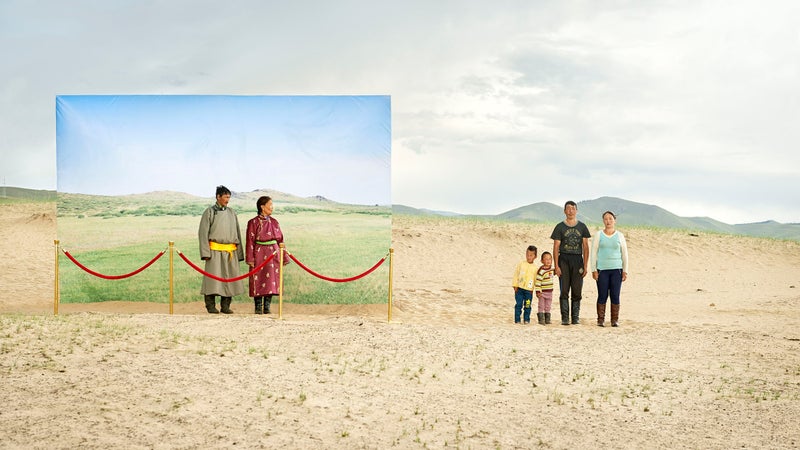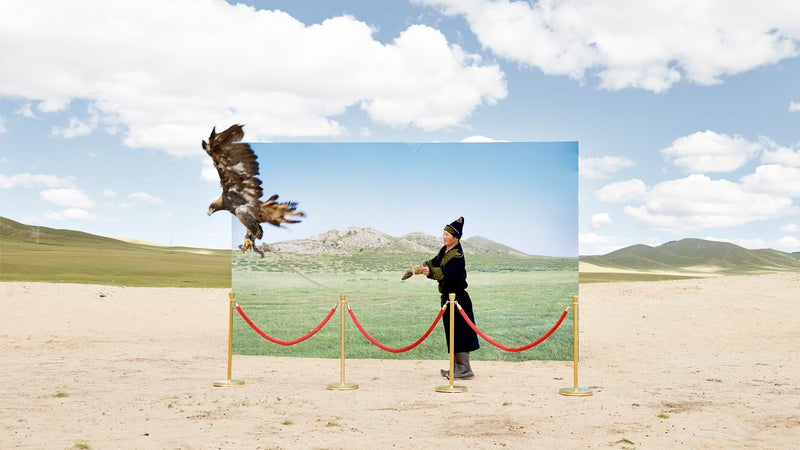 Lee successfully captured many facets of the Mongolian nomadic life in this project, including traditional clothing, wrestling, and golden eagles used for hunting. "This nomadic lifestyle is better alive in an original society or culture than preserved as a fossil in a museum," says Lee.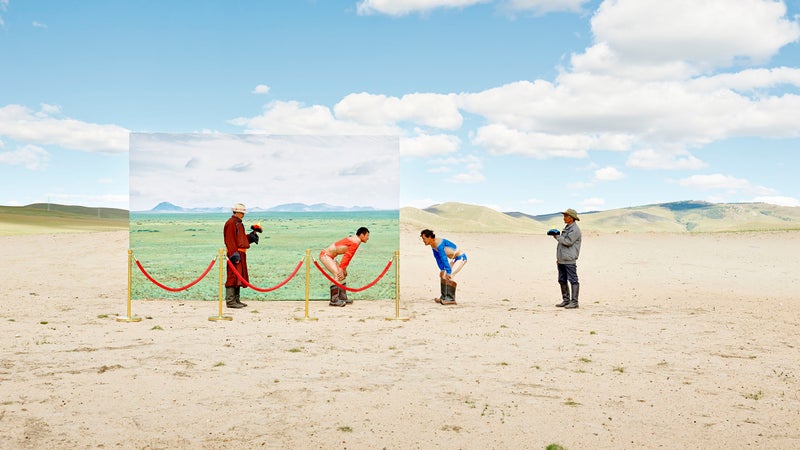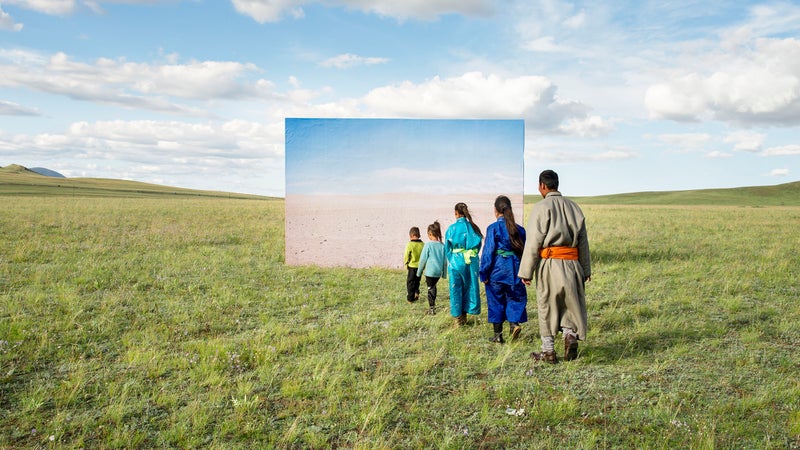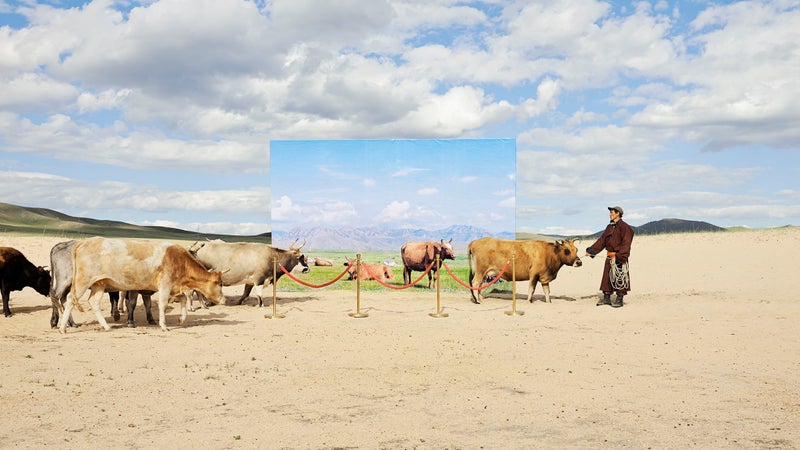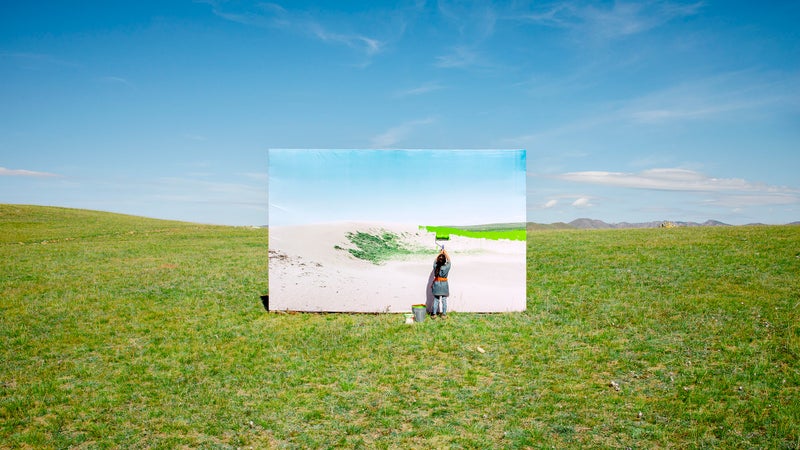 Lead Photo: " "