Triumph at 29,000 Feet: The 10 Greatest Moments on Everest
With the 2012 climbing season underway, we look back at some of the most incredible moments to take place on the world's tallest mountain over the last 150 years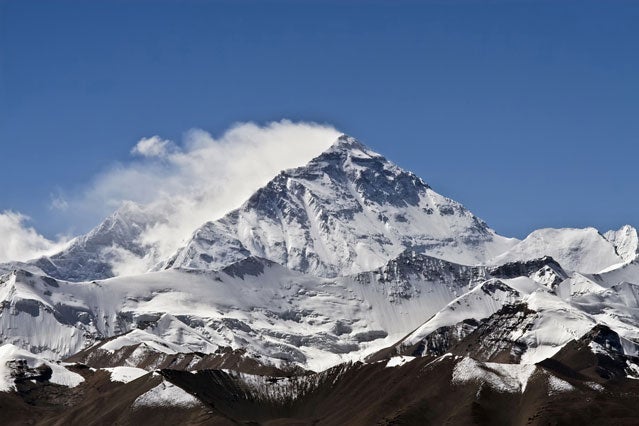 Heading out the door? Read this article on the new Outside+ app available now on iOS devices for members! Download the app.
If all the world's a stage, then Mount Everest is La Scala, Covent Gardens, and the Metropolitan rolled into one. While plenty of mountain drama has played out on peaks around the world, the events that unfold on the world's loftiest pinnacle never fail to capture the imagination and hold us transfixed. No surprise, really, since Everest has come to symbolize something more than mere mountain-climbing. (Cue: Beethoven's 5th.)
The mountain a testament to human grit and tenacity, courage and determination—a crucible capable of exposing what is best in us, the kind of deep character we might not even know we possess.
Alternately, it is a grand proscenium that reveals all that is worst in us—the vanity and hubris; the decades of shameless, selfish trophy bagging. Everest, as it's often pointed out, is a mirror on modern humanity, a once-sacred place desecrated by dimwits with enough dough to get short-hauled to the summit.
Both? Neither? Perhaps it's just a "big, dumb hunk of rock," as one Everest veteran put it, on to which we project our folly and foibles. That may say as much about the observers as the observed, but whatever the case and whatever your take, Everest has certainly been host to some notable events, both good and bad. What follows is our round-up of the top 10 triumphs (in subjective order), milestones that span two centuries of exploration, and six decades of successful summits. There were certainly plenty of incidents to choose from, and our list is far from exhaustive. But no apologies: Here's our 10. Do they jibe with yours?
---
10. The Mountain Is Discovered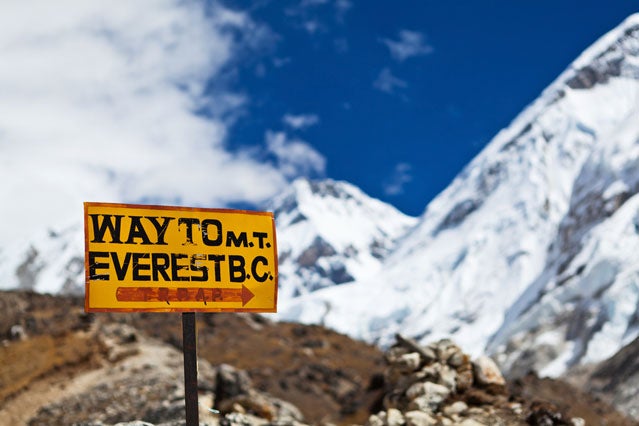 During the 1850s, as the Trigonometric Survey of India, arguably the greatest feat of scientific inquiry in human history, pushed north into the Himalayas, field reports of an incredible peak residing deep in the range began trickling back to civilization. Variously called Peak B, Sharp Peak H, Peak Gamma, and Peak XV, a brilliant Indian mathematician named Radhanath Sickdhar, boasting computation skills that would make today's quantum physicists envious, determined that the mysterious mountain poked skyward to 29,002 feet (now adjusted to 29,035 feet), the highest point yet recorded on earth.
Not officially announced until 1856, the mountain was subsequently named after George Everest, who pronounced his name "Eev-rist," the legendary, bellicose, retired surveyor general who would never see, or even set foot near, the peak that bears his name. Dreams of standing atop it have dogged many lowlanders ever since, while just a few thousand folks over 59 years of climbing get to brag that they've actually done so.
---
9. The Mountain Gets Skied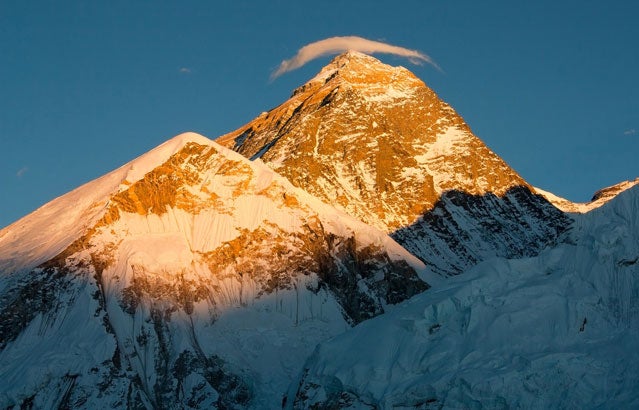 Though the must-watch classic, The Man Who Skied Down Everest, might have you think that this honor goes to the Japanese alpine racer and mountain poet Yuichiro Miura, he only managed to ski part of Everest, starting at 27,000 feet, during a daredevil, parachute-equipped attempt in 1970. The full achievement wouldn't be conferred for another 30 years, when, on October 7, 2000, 38-year-old Slovenian Davorin "Davo" Karnicar clicked into skis at the summit, then schussed and side-slipped for five hours and 12,000 vertical feet back to the south-side Base Camp. He even skied through the Khumbu Icefall.
The feat was repeated in 2006, when 36-year-old American Kit Deslauriers skied from the top. Though conditions on the descent forced Deslauriers, her husband Rob, and photographer Jimmy Chin to downclimb to the South Col, they pressed on and skied the 50-degree blue-ice Lhotse Face the next day. The descent made her the first person to ski all of the Seven Summits.
---
8. Sherpa Breaks Summit Record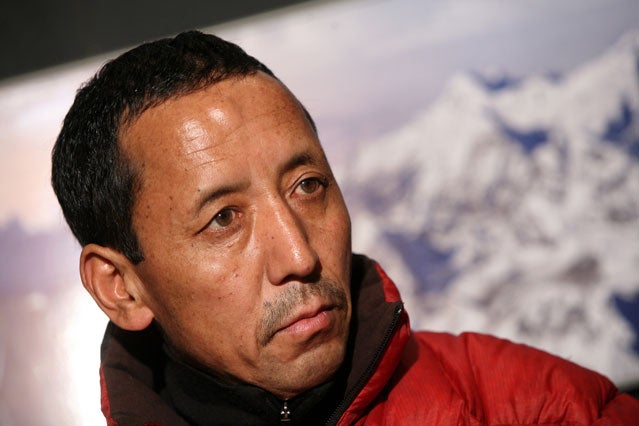 Apa is often referred to as Nepal's Michael Jordan. Not only is he a superstar mountain athlete recognized all over his home country, he continues to break his own records. Last year, in May, the 51-year-old reached Everest's summit for a record 21st time. Apa has climbed the mountain every year except 1996 and 2001, summiting twice in '92. It's been a bright career, and he's become a deserving icon for the Sherpa people, without whom so many of the achievements on Everest never would have been possible.
In 2009, the native climber started leveraging his celebrity by way of the Apa Sherpa Foundation, a nonprofit helping to build schools and create jobs in Nepal. He's also championed causes like climate change, hauling trash off of the mountain on his own back. Apa now resides in Utah, with his family, where he works at a precision machining company. Still, he's back in the Khumbu every spring. "Everest is like the family business," he said in an interview in 2008.
---
7. Goran Kropp's It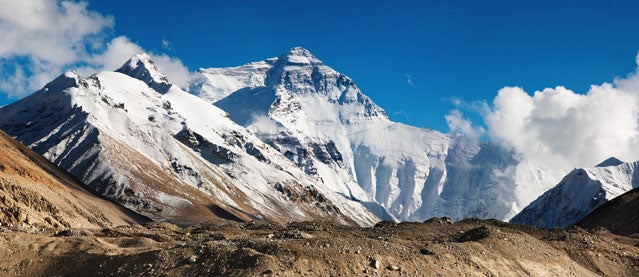 In May 1996, as one of the worst disasters in Everest history was unfolding high on the mountain, a Swedish mountaineer named Goran Kropp was resting in Base Camp. The previous October, Kropp had departed his home town of Jonkoping, headed for Everest. On a bicycle. Carrying all 240 pounds of his gear. He rode 8,000 miles, arriving at the foot of the mountain in April. On May 3, Kropp climbed solo through thigh-deep snow to within 300 feet of the summit. He returned to Base, recovered, and made it to the summit on May 23 (bringing medicine up to the injured climbers along the way). Then he rode back home to Sweden. The Herculean feat changed the way many people thought about human endurance. After Kropp died tragically, from a fall at an innocuous rock crag in Washington state, a friend started urging fans of the late Swede to start using Kropp as a verb. The hope was to henceforth signify a particularly impressive accomplishment by invoking the name of the inspiring adventurer who was snatched away in his prime.
---
6. Emergency Clinic Established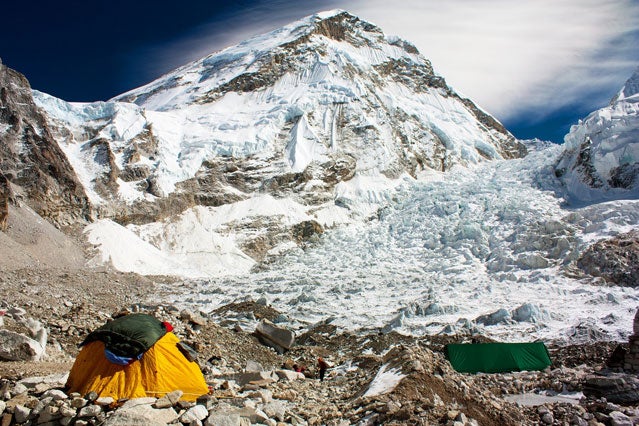 While many notable Everest accomplishments happen at the top, this one belongs to Base Camp. In 2003, Luanne Freer, a volunteer physician from Bozeman, Montana, created an independent all-purpose emergency clinic during Everest's increasingly popular spring climbing season. Everest ER provides care for anyone who needs it, particularly the Sherpas—the mountain's indigenous workforce—who often have little, if any, access to medical help. Freer and her volunteer staff, who depend almost entirely on climber donations to support the operation, have arguably saved dozens of lives. The clinic continues to limp along financially from year to year, but despite much initial skepticism from the climbing community, it has become a Base Camp institution—a hive of communication, friendship, medical assistance, or just a much needed mug of hot tea.
---
5. The West Ridge Is Climbed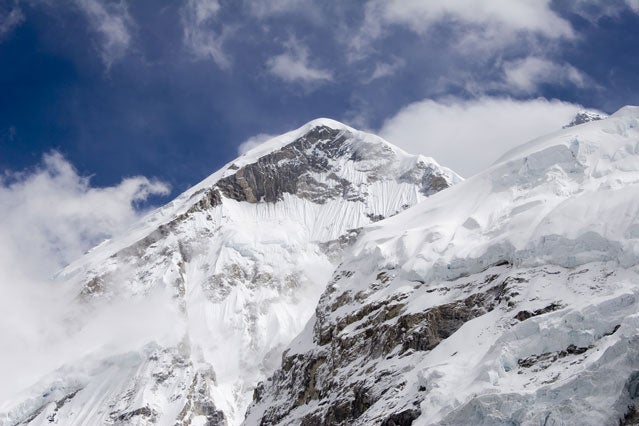 In 1963, while a large, heavily funded south-side expedition focused its energy on putting the first American on the summit, a small team split off to attempt the daunting first ascent of Everest's West Ridge. Much of it a steep and discouragingly serrated knife edge, the ridge had yet to be tried and was widely thought to be unclimbable. After several near-lethal incidents, including hurricane-force winds and climbing on fragile shale that fell away like ceramic roof tiles, a pair of Americans, Willie Unsoeld and Tom Hornbein, scrambled alpine style up and over the summit, following a faint set of boot tracks down the Southeast Ridge. The West Ridge would go on to become one of the most fearsome lines on the mountain, with a death rate exceeding 100 percent (more people have died trying than have actually summited via this route). This year, at least three teams are planning a serious West Ridge anniversary climb. Should they all make it, it will be an unprecedented trifecta.
---
4. Eric Weihenmayer Summits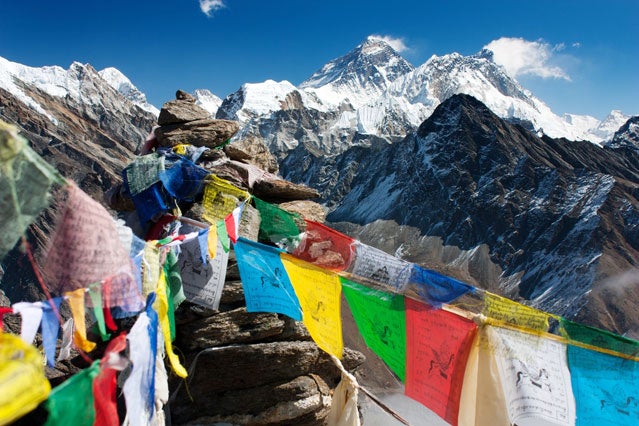 In May 2002, Weihenmayer, a strapping mountaineer, runner, cyclist and acrobatic skydiver from Denver, Colorado, reached the top of Everest. Weihenmayer likely would have joined a long list of uncelebrated summiters were it not for the fact that he is completely blind. Rather than fading into obscurity, his feat was trumpeted around the world, garnering him a cover photo on Time magazine, and landing him spots on the Today Show and NBC Nightly News with Tom Brokaw. The climber has gone on to become one of the country's most sought-after motivational speakers. He hasn't exactly retired from adventure, either. In 2010, he finished the Leadville 100 mountain bike race. Last year, Weheinmayer returned to the Himalayas with a team of wounded veterans, helping lead them to the top of Lobuche, a 20,075-foot peak a few miles from Everest.
---
3. David Sowles Award Winners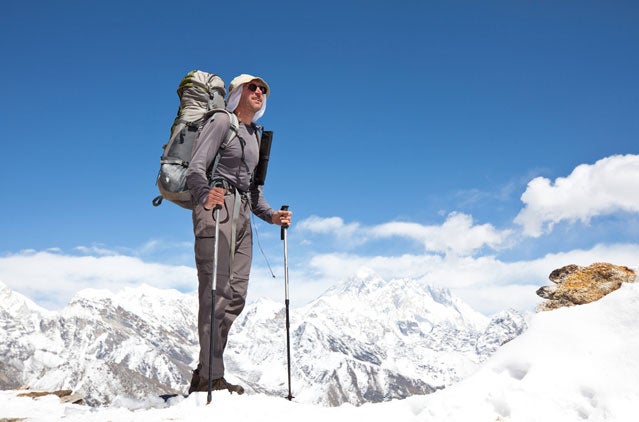 Much hay gets made of the selfishness and vainglory now synonymous with Everest's contemporary climbing scene. But every season a handful of quiet heroes perform selfless, and often lifesaving deeds. Many of these acts go entirely unrecognized, but sometimes the effort is so impressive that those involved earn the American Alpine Club's David A. Sowles Award, presented for "unselfish devotion, at personal risk or sacrifice of a major objective, in going to the assistance of fellow climbers imperiled in the mountains."
Enter Tap Richards, Jason Tanguay, Dave Hahn, Andy Politz, Lobsang Temba Sherpa and Phurba Tashi Sherpa in 2001, and their astonishing rescue of a client and guide who were debilitated and forced to spend the night at 28,500 feet. It was one of the highest, and dodgiest, rescues ever performed. Afterward, Eric Simonson, owner of International Mountain Guides, wrote that it "epitomized everything that is best and worst about mountaineering." Other superstars who've received the Sowles Award over the years include Pete Athans, Ed Viesturs, Anatoli Boukreev and Todd Burleson.
---
2. Hillary and Tenzing Summit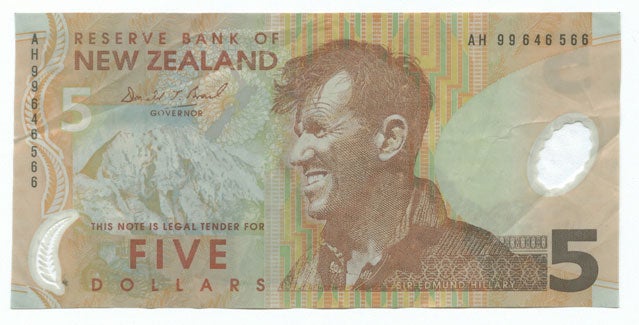 Even the most casual armchair mountaineer will recognize the names of Edmund Hillary, the beekeeper from New Zealand, and Tenzing Norgay, the Sherpa, who become the first humans to set foot on Everest's summit, around noon on May 29, 1953. Hillary and expedition leader John Hunt were knighted before they even left the mountain. Norgay was given the George Medal, England's second-highest decoration for civilian bravery. But history is capricious, and luck a career-maker. Two days earlier, Tom Bourdillon and Charles Evans, a pair of British climbers who were part of Hillary's team, made it to within 300 feet of the summit—millimeters by Everest standards—staring at their objective from a perch on the ridge but too low on oxygen to make it. Many, including Hillary himself, acknowledged that, had the two men not broken trail and stashed spare cylinders of O2 along the way, the summit might have eluded them all. In the end, one pair became internationally and instantaneously famous; the other faded to a footnote.
---
1. Messner Summits Solo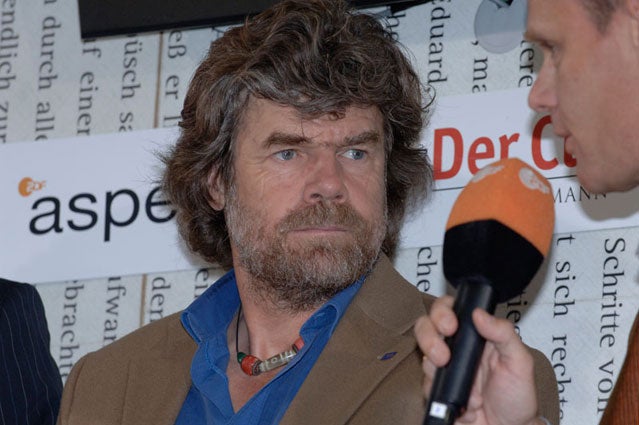 "I am nothing more than a single, narrow gasping lung, floating over the mists and summits," the storied Italian alpinist wrote of his seminal solo ascent of Everest without supplemental oxygen in the summer of 1980. Messner had already completed a gas-free ascent, with Peter Haebeler, two years earlier, but this climb symbolized everything that "pure" mountaineering strove for in the modern era: A fully self-supported, alpine-style ascent to the highest point on earth. Few believed it could be done, and it completely altered what high-altitude physiologists understood about human limitations. While commercial climbing and expedition-style tactics remain status quo on Everest and other big peaks, Messner established the gold standard. From that point forward, no reasonable discussion of why mountaineering matters could take place without it.
Trending on Outside Online