The 25 Best Towns of 2017
Presenting the best burgs on the planet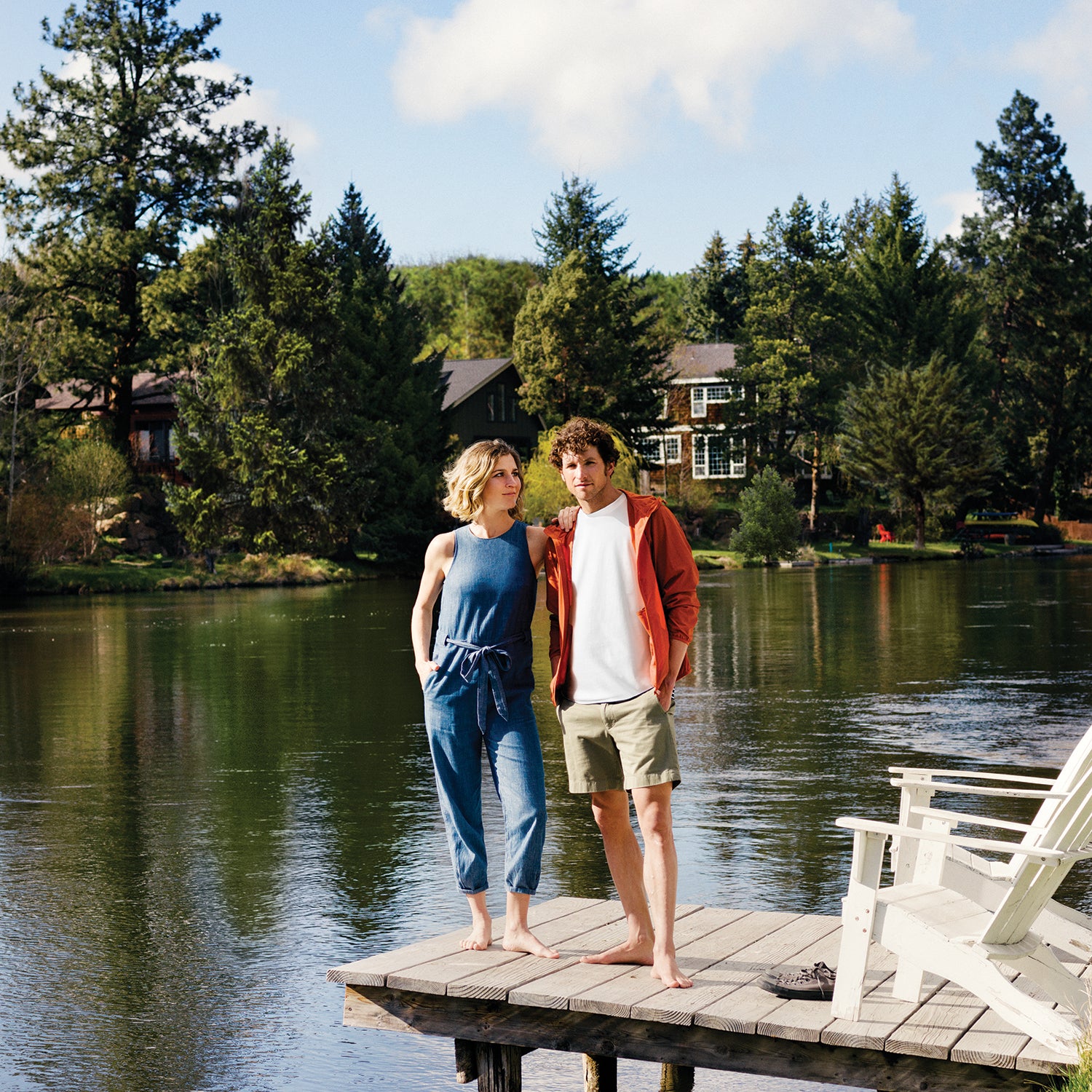 Heading out the door? Read this article on the new Outside+ app available now on iOS devices for members! Download the app.
To put together our list of the best towns ever, we scoured more than three decades of coverage and created a Special Advisory Council to nominate places that are great for kids, have drool-worthy food and drink scenes, are welcoming to people of any background, and have all the bike lanes and singletrack you could possibly want. 
Bend, Oregon: Best Multi-Sport Town
Population: 90,000
Median home value: $271,000
Median household income: $53,000
Council says: "There are a ton of great craft breweries. It's one of the country's better scenes." —Ron Jeffries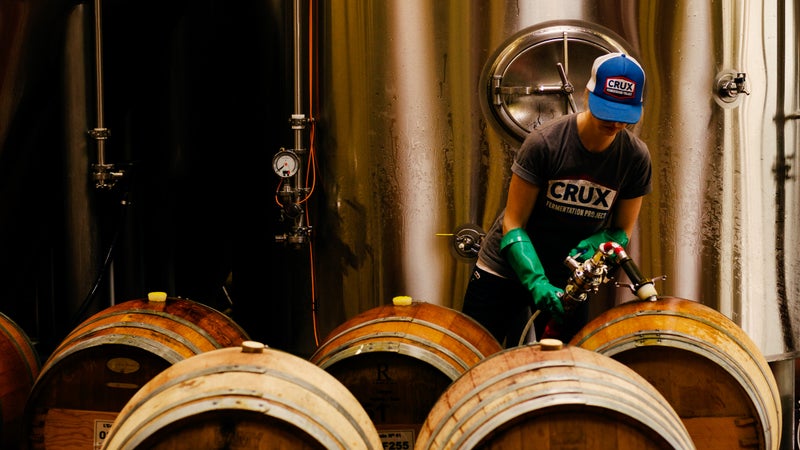 Bend is one of the fastest-growing cities in the country for a reason. It has a whitewater park right in town. Nearby Mount Bachelor has expanded its downhill bike park—and got a new lift last winter, which opened up 600 acres. And 150 miles of trails have been built in the Deschutes National Forest in the past decade.
Not enough? Smith Rock State Park and its hundreds of climbing routes are just 30 miles north (though 20,000-square-foot Bend Rock Gym is ­closer), and the trail running is so good that ultramarathoners train here. 
"There are so many things to do that, if one thing isn't working, you don't have to drive hours to do another," says Lauren Fleshman, a former professional runner who founded energy-fuel company Picky Bars with her husband, triathlete Jesse Thomas, and Stephanie Bruce. 
Meet the Best Towns Council

We tapped four experts to help us pick the most amazing places in the country.
Bend now has close to 80 outdoor-­related businesses, ranging from the established brand Hydro Flask to startup Cairn. (Oregon State ­University–Cascades will soon offer a degree in gear design and marketing.) There's a booming tech industry, an exploding food-cart scene, and a growing number of concerts—this year's include Paul Simon and Ween. In short, Bend is the kind of place where you can do the nine-to-five job thing—and actually earn a living—then do the five-to-nine fun thing, no problem. —Tim Neville
Portland, Maine: Best Top-End Food in Zero-Degree Weather
Population: 67,000 
Median home value: $239,000
Median household income: $46,000
Council says: "Home to some of the best beer bars in the region." —R.J.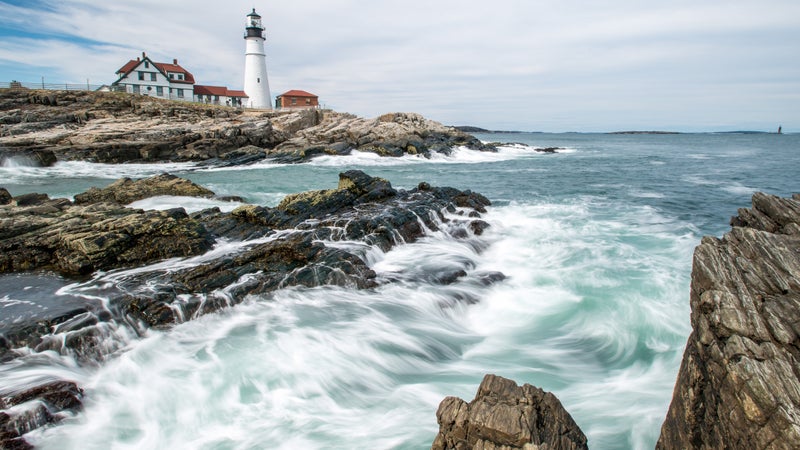 Mainers are a hardy bunch. Portland, with its winter sea kayakers in Casco Bay, third-­generation lobstermen, and lawyers commuting to work on nordic skis, is no exception. 
The cost of living is higher than elsewhere in the state, but you do get access. First, to the coastline and forests that surround the city. Second, to great food. Portland is home to BaoBao, a James Beard Award–nominated dumpling shop downtown, and the tastiest pain au chocolat this side of Paris at the Standard Baking Com­pany in Old Port.
Salida, Colorado: Best Unsung Mountain Town
Population: 5,500 
Median home value: $248,000
Median household income: $41,000
Council says: "You instantly feel like a local when you're walking around in flip-flops going to your favorite coffee shop." —Jenn Dice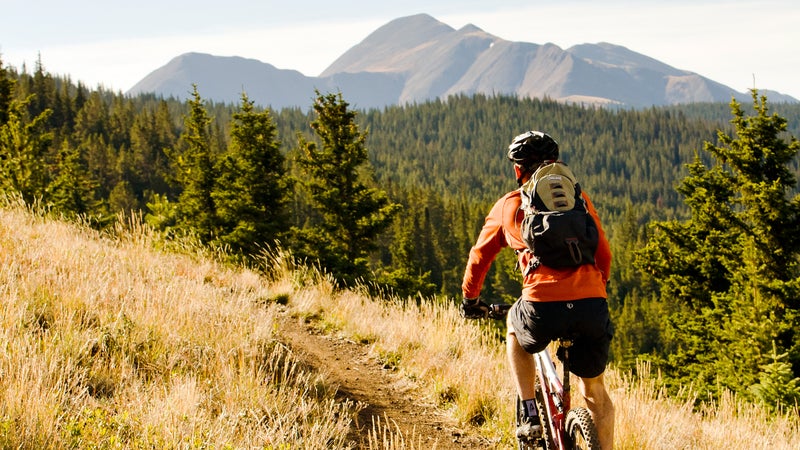 Salida's residents share 100 miles of premier whitewater, Gold Medal trout fishing, seemingly endless alpine singletrack, a ski hill (800-acre Monarch Mountain is 30 minutes from town), and wood-fired-pizza restaurants that serve craft beer—all located roughly 140 miles from traffic-snarled Denver.
"We're surrounded by the Sangre de Cristos, the Sawatch Range, and the Arkansas Hills," says Shawn Gillis, owner of Absolute Bikes, one of three bike shops downtown. "Also, we're in a snow and rain shadow, so it will dump feet of snow on the ski area and we'll get just a few inches on the valley floor." 
That means nearly year-round mountain biking, especially on the 25 miles of trails on the south-facing Arkansas Hills, two minutes from downtown. The volunteers of Salida Mountain Trails are always building more on city, county, and Bureau of Land Management acreage, at the rate of three miles per year. Biking highlights include the Monarch Crest Trail, a 34.6-mile ride that's designated Epic by the International Mountain Bicycling Association. 
The Arkansas River runs through town and is a major engine for the tourism sector, which employs many locals and elevates Salida's eating scene at places like ­Amicas Pizza and the Boathouse Cantina, where an optional gratuity on every check goes toward new trail construction. The Arkansas is a prime trout fishery, too. 
Salida isn't exactly the cheapest place to live, and good-paying jobs can be hard to come by. But find a way to make it work and you'll have better access here than in just about any other town on this list. 
Saint Petersburg, Florida: Best Paddling in the Gulf
Population: 257,000
Median home value: $145,000 
Median household income: $46,000
Council says: "The water is warm, clear, and beautiful, and the beach is long and wide." —R.J.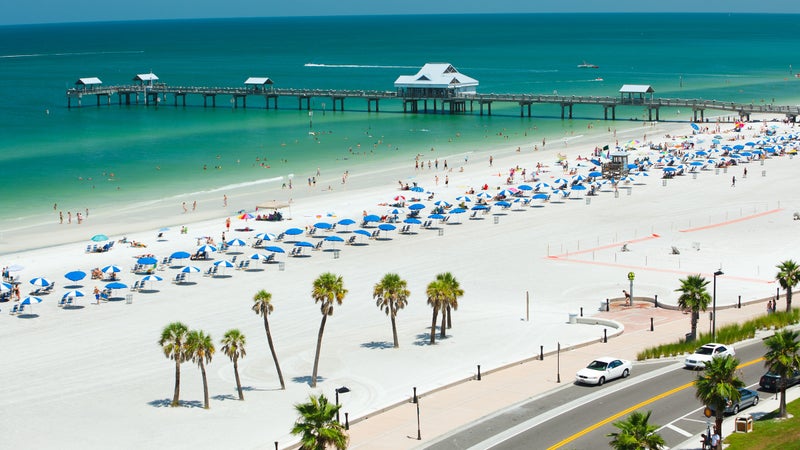 Life is lived on the water in this old-school Gulf Coast town. You don't even have to leave the city limits to kayak through Weedon Island Preserve, a 3,000-acre wildlife refuge with a resident population of roseate spoonbills and a well-marked four-mile water trail. 
"It goes through mangrove tunnels, and you're under the canopy," says Russell Farrow, who owns Sweetwater Kayaks in town. "Then you come out through a little necklace of islands and you feel like you're in the middle of nowhere."
Saint Pete has a Sal­vador Dalí museum and killer Cuban food at places like Bodega. Locals keep their boats and SUPs strapped to the roofs of their cars so that when they leave work (health care, finance, and manufacturing are big here) they can squeeze in a bit of paddle time before heading home.
If the sea breeze gets you restless, hop on a bike and ride the 47-mile Pinellas Trail up to Tarpon Springs, stopping for a grouper sandwich or a pint of signature Florida weisse along the way. It's worth a short detour to Caladesi Island, where you can swim alone in ultraclear water and kick back on a sugar-sand beach.
Charleston, South Carolina: Best Low-Country Hangout
Population: 133,000
Median home value: $256,000
Median household income: $56,000
In Charleston, you'll take time to shuck oysters, ride bikes with your kids through swamps and mossy oaks, and linger over a low-country sunset. People here are sweet, southern, and resilient. Downpour on Folly Beach? No worries. It'll be over in a few minutes. The tourists run for cover, but the locals aren't going anywhere.
Bishop, California: Best Climbing Hamlet to Call Home Before It's Too Late
Population: 4,000
Median home value: $145,000 
Median household income: $41,000
Council says: "Because it's in a rain shadow, it sees amazing weather. It can be snowing on Mount Tom and you'll be climbing in a tank top." —Aparna Rajagopal-Durbin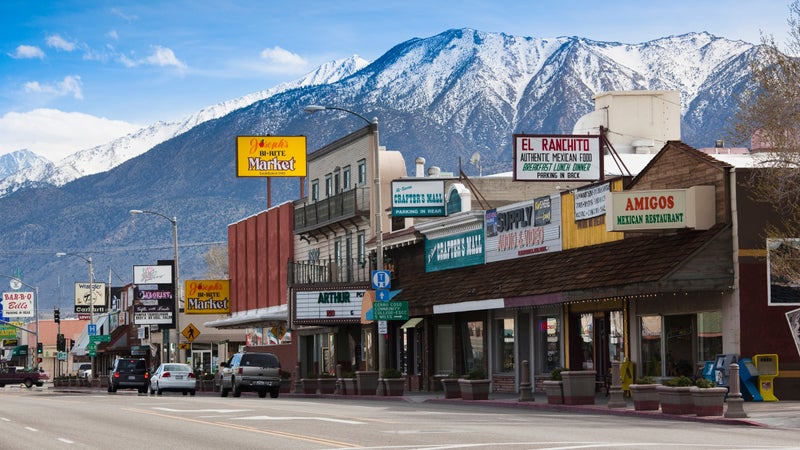 Rock rats have long traveled to Bishop for year-round sport climbing, but it's also a great place to live if you've been priced out of other mountain towns, like Mammoth Lakes, 42 miles north. 
You'll spend your free time bouldering in the Buttermilks, backcountry-skiing couloirs on the east side of the Sierra Nevada, trout-fishing the Owens River, or backpacking into the John Muir Wilderness. Tourism is the main industry here, but many residents telecommute to companies based in Los Angeles or San Francisco. 
The food and drink ­options are getting better, too. A new small-batch distillery is opening soon, and you can get wine and organic fro-yo at Good Earth Yogurt. 
Santa Fe, New Mexico: Best Combination of Mountains and Margaritas
Population: 84,000
Median home value: $260,000 
Median household income: $51,000
Council says: "New Mexico has the only ­license-plate slogan in the country that doesn't lie—Land of Enchantment." —Richard Louv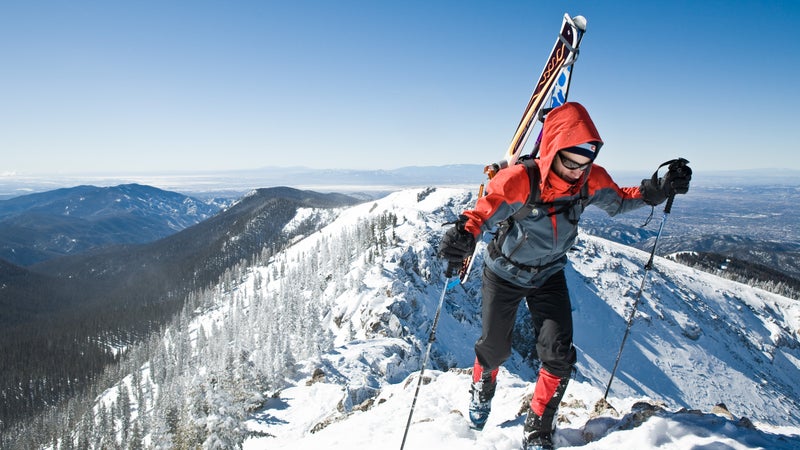 For a town designed to blend in—a city ordinance requires that buildings look like earthen adobe structures—Santa Fe sure stands out. It's hard to be inconspicuous when you're a 7,000-foot-high state capital with 300 days of sunshine, an adjacent 350-square-mile wilderness area, and five French bakeries. The air is clean, the sky is large, and the outdoor recreation is endless. (Full disclosure: Outside is based here, and not by accident.)
The place has an abundance of culture—the high-desert outpost is one of the largest art markets in the U.S., shares a ballet company with Aspen, Colorado, and has a renowned opera—yet it's not pretentious. You can buy $15 standing-room tickets for the opera and find street tacos that rival anything in Mexico. 
"I can ski every morning and still be at work by 9 a.m., have world-class food after looking at world-class art, and then get out on a sunset run," says Madeleine Carey, a local conservationist who organizes an annual bike, run, and ski event called Plaza2Peak. 
Despite all the sagebrush, the place is firmly in the mountains. There are five ski areas within two hours, the closest of which is Ski Santa Fe, just 16 miles from downtown. Diablo Canyon, 45 minutes away, has great sport climbing. The Dale Ball, La Tierra, and Galisteo Basin trail networks offer more than 100 miles of singletrack for running and riding. 
Whatever you get up to, at day's end there's a town full of margaritas and enchiladas smothered with red and green chile waiting. A place this good can't hide for long, even if the buildings are made of mud. 
Grand Rapids, Michigan: Best River Town
Population: 195,000 
Median home value: $109,000
Median household income: $40,000 
Council says: "It's one of the pilot towns for our Cities Connecting Children to Nature program, and what they do will be passed along to 19,000 other municipalities." ­—R.L.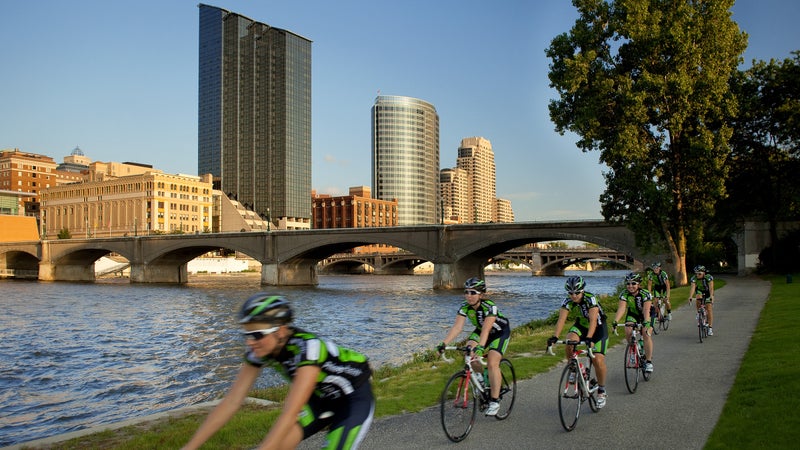 Not so long ago, Michigan's economy was in the dumps. "Downtown Grand Rapids had a TGI Fridays and a fancy hotel," recalls Rachel Posthumus, who grew up here and now owns Switchback Gear Exchange. "You didn't want to spend any time there. We were all excited to get out after high school."
How to Build a Better City

Here are some innovative ideas towns and cities across the country have adopted to make the world a better place. 
But the entire state is on the rebound, and no city offers better proof of that than Grand Rapids. The Medical Mile—which includes research insti­tutes, a Michigan State University campus, and hospitals—injected bil­lions of dollars into the economy and created thousands of high-­paying jobs. Today, Grand Rapids is a "little big city," as the locals like to say. It has great food and even bet­ter beer—the brewer Founders began here in 1997, and now there are almost 40 craft breweries.
The city itself also has more than 70 parks. (The surrounding county has an additional 38.) Sandy trails loop through a dense pine forest in Provin Trails Park, and there are ten mountain biking trails within 45 minutes of downtown. Lake Michigan is just 30 miles away, or 45 miles via bike path. For weekend backpacking, the Huron-Manistee National Forest is a little over two hours north. 
The new mayor, Rosalynn Bliss, hopes to make the town more sustainable, too. Bliss wants all public buildings to be completely powered by renewable energy by 2025. The city planted 2,000 trees last year, with the goal of 40 percent tree cover citywide. (Right now it's at 35 percent—more than Portland, Ore­gon.) Bliss plans to add 100 miles of bike lanes to city streets by the end of the year. 
Dayton, Ohio: Best Rebirth of the American Dream
Population: 141,000
Median home value: $67,000
Median household income: $28,000 
Council says: "Ten years ago, it was on everyone's list of dying cities. Now they've turned it around." —J.D.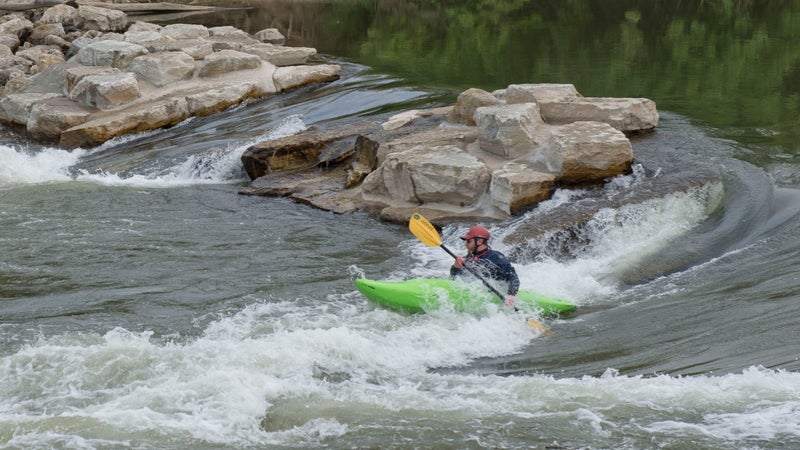 When Dayton struggled after a major General Motors plant closed in 2008, city leaders came up with a plan: recast its image based on its rivers and trails. It worked.
Cultural vibrancy has returned in places like the artsy Oregon District and the Second Street Market. But what people find outside town is the real draw—hundreds of miles of hiking trails, 60 miles of mountain biking track (ten of them within city limits), and 400 miles of waterways in the Miami River valley. 
Missoula, Montana: Best Big Sky
Population: 71,000
Median home value: $238,000
Median household income: $41,500
Montana has no shortage of places circled by mountains, trails, and trout-stuffed rivers, but none match Missoula, where loggers, guides, CSA-loving parents, ranchers, and University of Montana students all blend in together.
Kansas City, Missouri: Best Mix of Barbecue and Biking
Population: 475,000
Median home value: $133,000
Median household income: $46,000 
Council says: "It has so much more natural ­beauty and public parks than most cities." —R.L.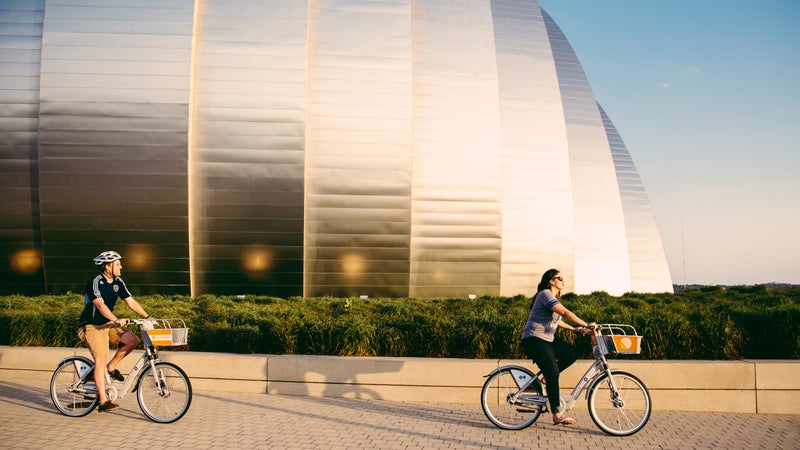 Don't laugh: Kansas City might be the most livable city in the country. It has a newly revamped downtown, a low cost of living, and emerging food and art scenes. 
Straddling the border between Kansas and Missouri, Kansas City has affordable homes and plenty of jobs with the federal government (the IRS has a major office here) and at the corporate offices of Garmin and Sprint. 
But that's just part of the equation. Living in K.C. means you can join the throngs of Royals fans watching games in the Power and Light District, a humming cluster of bars and restaurants, and see Garth Brooks at the Sprint Center arena. The city's renowned barbecue is compli­mented by tapas at the Antler Room, bone broth at Uncommon Stock, and craft cocktails at basement speakeasy Manifesto. 
You may be thinking, But it's in the plains! There's nothing to do! Wrong. You can climb in a bouldering gym located ten stories underground in a former limestone mine or mountain-bike along more than 130 miles of singletrack that twists through the city from Swope Park to Minor Park. Thanks to a soon-to-be-completed link trail, you'll be able to hike or bike all the way from Kansas City to Saint Louis via the 238-mile Katy Trail. Ready to move? We thought so.
Seattle, Washington: Best Big City with Bona Fide Adventure
Population: 684,000
Median home value: $453,000
Median household income: $71,000
Council says: "Snoqual­mie Pass is close for day adventures, North Cascades is one of the least crowded parks, and the Olympics have a rainforest." —A.R.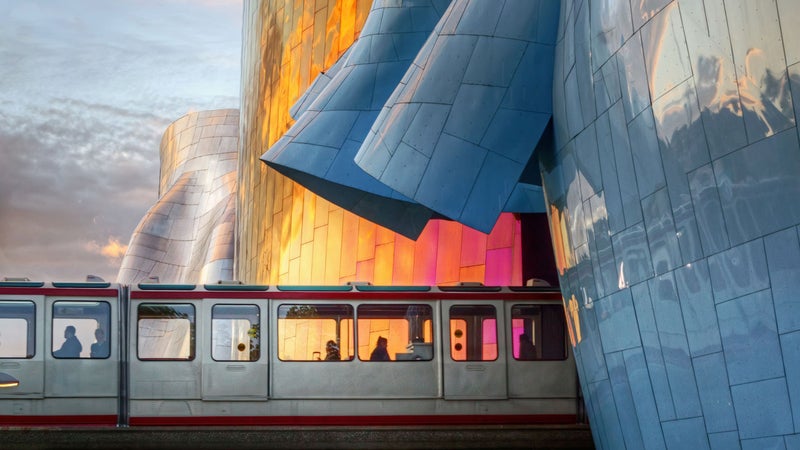 We're not joking when we say that Seattle has every­thing you could want. It is almost entirely sur­rounded by water. Then there are the mountains. The Cascades to the east top out at 14,411-foot Mount Rainier, while views of the Olympics to the west can be had from your deck. 
Almost all of that wide-open space is ­accessible, too: you can run more than 35 miles of trails on Cougar Mountain or bomb a new downhill-mountain-bike trail on Tiger Mountain within an hour of the International District's ramen, pho, and poke joints. "We're lucky to not just have bike paths and playfields but also massive forest and beach parks right in the city, covered in trails," says Lulu Gephart, senior ­director of marketing at the Wilderness Society. "It helps you forget about the rain."
It's a big city—the ­population is 684,000—but the distinctly different neighborhoods give it the feel of a clustering of small towns. 
There is a downside: homes have gotten ex­ceedingly expensive, and salaries haven't kept pace. But at least jobs are plentiful. Large employers Boeing and Starbucks, tech companies Amazon, Microsoft, and Zillow, and outdoor brands Evo, Filson, K2 Sports, and REI all have operations here. It's not hard to see why. 
Birmingham, Alabama: Best Southern Renaissance
Population: 212,000
Median home value: $87,000
Median household income: $31,000
Council says: "You wouldn't expect to find mountain biking in Alabama, but it's there and it's good." —J.D.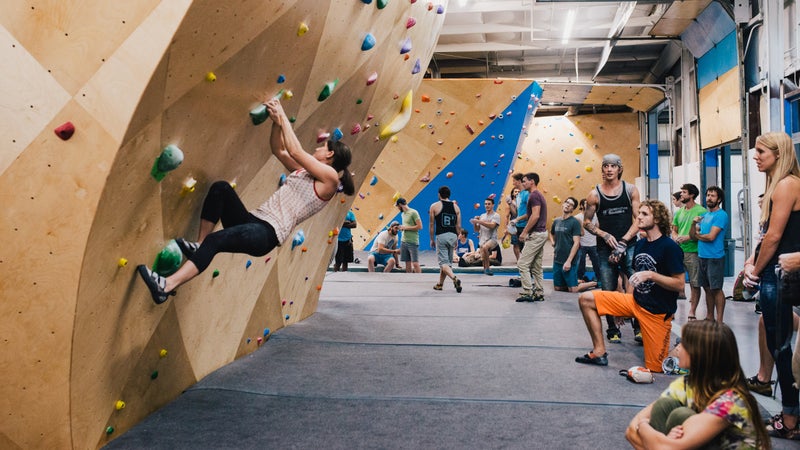 Why is a city in Alabama on this list? Easy: it's the latest southern belle to reinvent itself as a place where food, industry, and outdoor access collide. "When the steel industry died down, so did Birmingham," says Ryan Cavender, a local climbing guide who founded the Idlewild Ad­venture Company. "But now there's nightlife reemerging. ­People live downtown now. There's a real, tangible energy." 
Jobs in Alabama's largest city currently abound in banking, insurance, medicine, and education (via the University of Alabama at Birmingham). The town has a summer music festival with headliners that have included Widespread Panic and Alabama Shakes. And Railroad Park, a former industrial zone, has been transformed into a 19-acre greenspace with food-truck rallies, a bike-share program with solar-powered docking stations, and running trails.
The outdoors are within reach, too. You can find trail running at Ruffner Mountain, eight miles from downtown, and 29 miles of mountain-biking trails at Oak Mountain State Park, Alabama's biggest. (Don't overlook the dependable bass fishing in Oak Mountain's Double Oak Lake.) There's outdoor bouldering on two-story-high sandstone at Moss Rock, 15 minutes from downtown. And Horse Pens 40, an hour away, attracts climbers from around the world with its boulders. The city's first climbing gym, First Avenue Rocks, opened in 2009, and two additional gyms have opened in the past few years to feed the growing climbing community. 
Put it all another way: the magic of the Magic City is back. 
Spearfish, South Dakota: Best Makeover from Pit Stop to Playground
Population: 11,000
Median home value: $194,000
Median household income: $43,000
Council says: "For the Dakota Five-O race, we roll in with our mountain bikes on Friday and don't get in our cars again until we leave three days later." —J.D.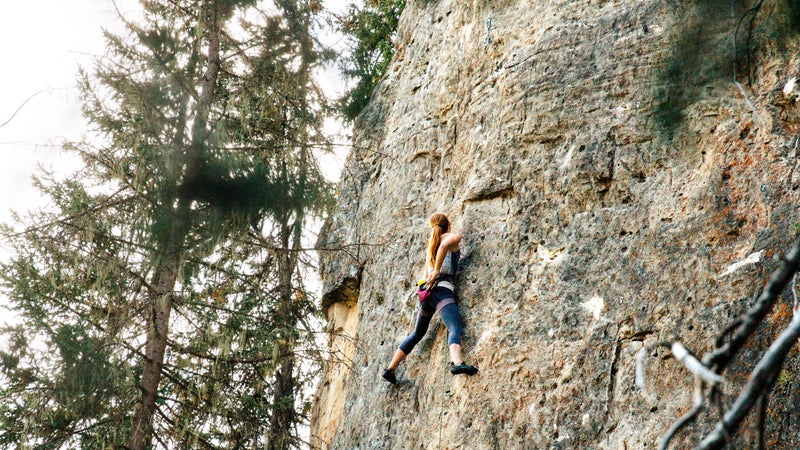 If you've ever been to Spearfish, it's probably because you were getting gas on a cross-country road trip. After Frank Lloyd Wright passed through the town in 1935, he wondered: "But how is it that I've heard so little of this miracle?"
Located at the mouth of a Black Hills canyon, the town remains a ­rarely visited wonder. But the good news is spreading, due to mountain-­biking events like the Dakota Five-O, a grueling 50-mile race over Black Hills singletrack that starts and ends at Spearfish City Park, which features a campground and a creek full of wild rainbows. The event, which serves as an open house for the local trail-building crew, draws 700 riders each September and sells out in two hours. 
Black Hills State University adds some youth with its 4,500 students and is a major employer in town. The students help keep Crow Peak Brewing (try its Pile O' Dirt Porter) and Killian's (get the sashimi nachos or duck wings) in business. Then, when they clear out in the summer, the streets are quiet—and so are the trails. 
Spearfish Canyon, a half-mile from town, has almost 700 sport routes up to 5.12 on high-quality limestone. The Sunshine Wall is south facing and promises dry and warm climbing even in winter. And when it really gets cold, local climbers swing axes into the ice at ­nearby, 60-foot-high Bridal Veil Falls.
"There's not a lot here in the way of modern ­entertainment," says Dillon Julius, who owned a gear shop before signing up with CampNative.com, a campsite-reservation startup that moved here in 2015. "Everything there is to do is outdoors—and it's all free."
Austin, Texas: Best Fast-Growing City 
Population: 932,000
Median home value: $241,000
Median household income: $58,000
Over the past decade, so many hipsters have migrated to the Texas capital that the population has swelled to more than two million in the metro area. Housing is pricey, but the tech industry continues to thrive.
San Luis Obispo, California: Best Blend of Sunshine, Food, and Beaches
Population: 47,000
Median home value: $546,000
Median household income: $46,000
Council says: "San Luis Obispo has the charm and nature and cool air of San Francisco without all the techies or the pre-apocalyptic vibe." —R.L.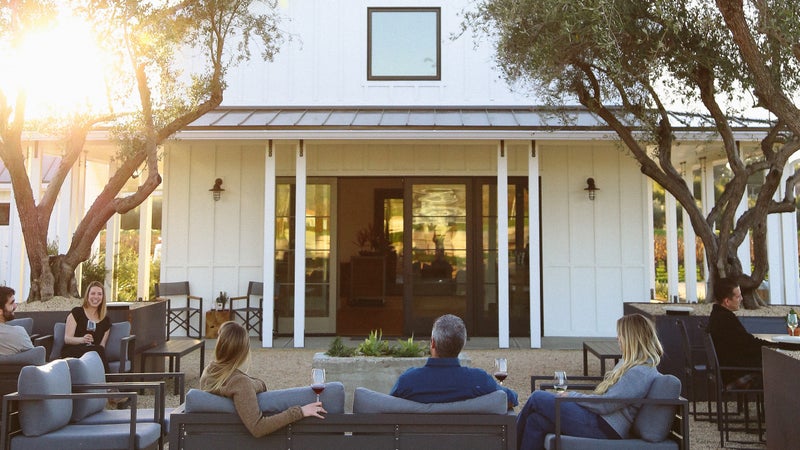 Set just minutes from both the Pacific Ocean and the Coast Range, San Luis Obispo is roughly halfway between San Francisco and Los Angeles—and, fortunately, is nothing like either city. 
There's a reason locals refer to it as the "SLO life"—the only thing that moves fast here are the cars zipping past on Highway 101. "Nobody is in a rush," says Coby Parker-Garcia, a local winemaker at Claiborne and Churchill Winery. 
You'll find friends grilling over bonfires at Fisherman's Beach, just a few miles south of town, and Cub Scouts eating popcorn in their sleeping bags while watching double features at the Sunset Drive-In. 
The average commute time is 15 minutes, and jobs are easy to get in agriculture, education, and tourism. Cal Poly State University keeps the place feeling young despite all the retirees who move here for the nearly 300 days of sunshine each year. 
Homes aren't cheap, but that's to be expected in this kind of paradise. After all, you can load up on amazing produce at the weekly farmers' market (there's a free bike-valet service, too) and then spend your weekends surfing, sea-­kayaking through caves, or mountain-biking past coastal sage overlooking the ocean at Montaña de Oro State Park. Still not convinced? Monthly bike nights attract hundreds of costumed cyclists on a group ride through downtown.
Minneapolis and Saint Paul, Minnesota: Best Place to Bike-Commute Year-Round
Population: 711,000
Median home value: $232,000
Median household income: $71,000
Council says: "The city planners are always thinking about how to connect bike networks. It's not just about having a bike path around a lake; it's the entire journey." —J.D.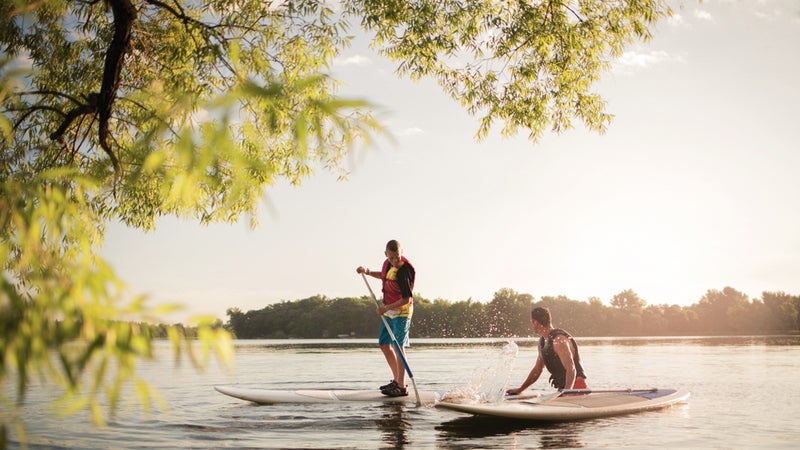 Sure, the Twin Cities have affordable homes, a mellow pace of life, and a great economy (it's home to tech, retail, and finance giants 3M, Target, and U.S. Bank). But the real reason to move here is the biking. With 224 miles of on-street bikeways and 181 miles of off-street paths, cycling in the Twin Cities is as second-nature as pond hockey. "People ride year-round here," says Katie Nyberg, director of a local nonprofit called the Mississippi Park Connection. "In winter, the bike paths are often plowed before the streets." 
City planners have ­taken a regional approach, connecting bicycle networks throughout the Twin Cities. The Nice Ride bike-share program launched in 2010 and now offers more than 1,500 neon green bikes (except in winter). The local culture has spawned creative ventures like Artcrank, a bike-poster art show, and thriving businesses, including industry giant Quality Bike Products. 
But you don't need to be on two wheels to navigate the city—there's plenty of water, too. In summer, locals flock to the Chain of Lakes Regional Park to paddleboard, canoe, or practice log-rolling. (Yes, it's real, and it will kick your ass, which is why there are expert-taught classes.) Last year, the Twin Cities launched a paddle-share program, where people can borrow Minnesota-made Current Designs kayaks to float sections of the 72-mile Mississippi National River and Recreational Area. 
When the day is done, don't expect the lutefisk of Lake Woebegon lore. East African and Southeast Asian refugees have injected international flavor into the food scene. Near the ­University of Minnesota, Afro Deli makes sambusas, and at the Midtown Global Market, Pham's Rice Bowl serves up steaming pho. 
Bentonville, Arkansas: Best Place to Ride Singletrack Past World-Class Art
Population: 45,000
Median home value: $174,000
Median household income: $72,000
Council says: "The real magic of Bentonville is these community groups that have come together for group rides, trail building, and advocacy." —J.D.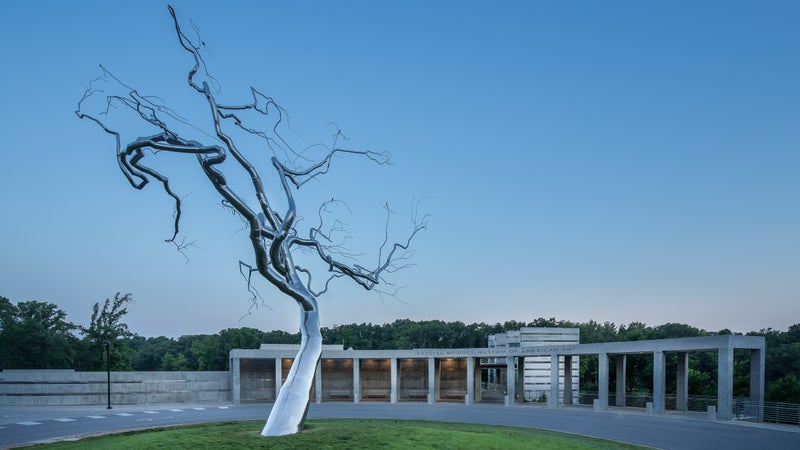 Bentonville is best known as the home of Walmart's corporate headquarters. But this northwest Arkansas town, located in the hills of the Ozark Plateau, is quickly gaining a reputation as one of the country's top mountain-biking destinations. From downtown you can hop on your bike and access over 200 miles of flowing singletrack, group rides depart daily from the town square, and a growing number of programs are aimed at getting kids, women, and newbies into cycling. 
Bentonville's public schools are ranked among the best in the state. Walmart is, of course, the area's largest employer. But you can easily find education jobs at the local community college. 
All that Walton Family money has led to some serious philanthropy, too. The Crystal Bridges Museum of American Art draws tourists by the busload, and everyone gets free access to the works of Jackson Pollock, Mark Rothko, and Jasper Johns. Near the increasingly cool main square, you'll find places like 21c, a 104-room modern hotel slash art museum with 12,000 square feet of gallery space and an upscale southern restaurant.
In the town's oldest church, there's a new restaurant called the Preacher's Son, with a chef who's actually a preacher's son. And Bike Rack Brewing (funded by a then vice president at Walmart) is opening a new 8,800-square-foot location next to an outdoor market that has a culinary school, a fancy chocolate company, and food trucks. May the renaissance continue. 
Reno, Nevada: Best Low-Key Hideout
Population: 241,000 
Median home value: $211,000
Median household income: $47,000
Council says: "The politics of Reno are progressive, the options for multicultural cuisine endless, and the outdoor possibilities numerous." —A.R.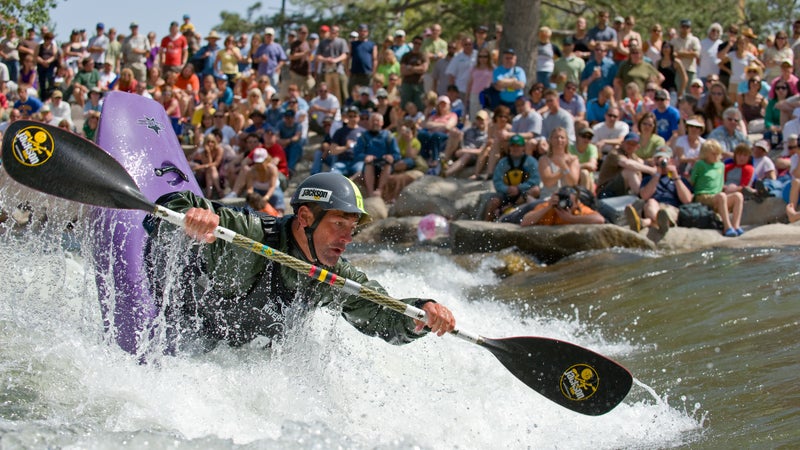 Reno is home to the world's tallest ­climbing wall (164 feet, at BaseCamp, located at the Whitney Park Hotel), year-round desert mountain biking, a half-mile-long downtown whitewater-kayaking park, and the 55-degree chutes at Mount Rose, just 25 minutes uphill from the slot machines.
The up-and-coming Midtown neighborhood embodies the city's changing vibe: tattoo parlors, record shops, and vintage-clothing haunts sit side by side with whiskey cocktails at Chapel Tavern, gumbo and cat­fish at the Mustard Seed, and elk burgers at Midtown Eats. 
Tesla's new Giga­factory, which will be ­located just outside town, is slated to bring more than 6,000 jobs to the area when it's completed in 2020. That's caused a spike in real estate prices, but you can still score a home in the Biggest Little City for nearly a third of what homes cost in most Lake Tahoe–area towns. 
Flagstaff, Arizona: Best Desert Outpost
Population: 70,000
Median home value: $267,000
Median household income: $49,000
In what other town can you wake up to chorizo chilaquiles at MartAnne's Breakfast Palace, hop on a 56-mile urban trail system, ride to a trailhead that leads into the world's largest ponderosa forest, and still have time to cycle 2,000 feet up Snowbowl Road before happy hour at the Monte Vista Cocktail Lounge? 
Fort Collins, Colorado: Best Bike-to-Happy-Hour Town
Population: 161,000
Median home value: $266,000
Median household income: $56,000
Council says: "You can get almost everywhere in the city in a bike lane. And if you're mountain biking or road biking, you can ride to your ride—no driving necessary." —J.D.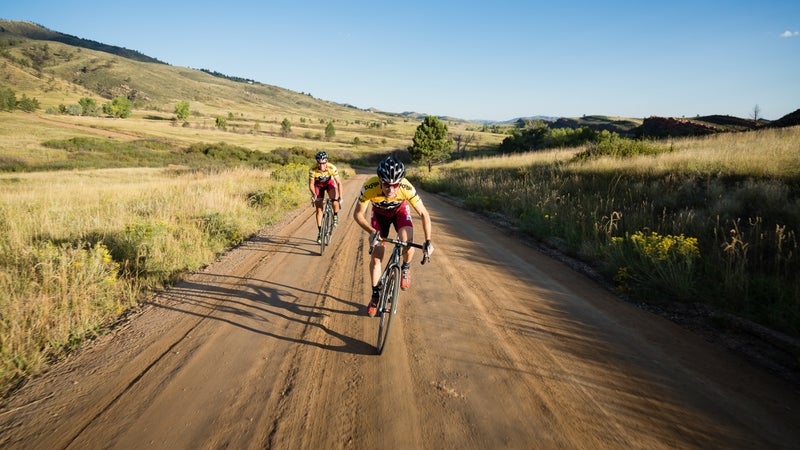 In Fort Collins, two things reign supreme: biking and beer. There's even a weekly radio show that combines the two, discussing bike building and cyclocross from various local taprooms. 
This college town in the foothills of the Rocky Mountains has over 20 breweries, most notably New Belgium and Odell. Borrow a cruiser from Fort Collins Bike Share and you can even put ­together a self-guided tour of local breweries. A beer CSA delivers bombers brewed from locally farmed hops, and the town promotes a ­winter bike-to-work day. 
It's also a good place to launch a business: tech-startup incubator ­Innosphere helps applicants get ideas off the ground. The only thing that's missing: a ski hill. Thankfully, backcountry skiers can head to Cameron Pass or climb 13,000-foot peaks in Rocky Mountain National Park, an hour away.
Kona, Hawaii: Best Place to Forget About Time Completely
Population: 12,000
Median home value: $389,000
Median household income: $57,000
Council says: "Kona isn't a resort—it's a gritty little city with resorts around it." —R.J.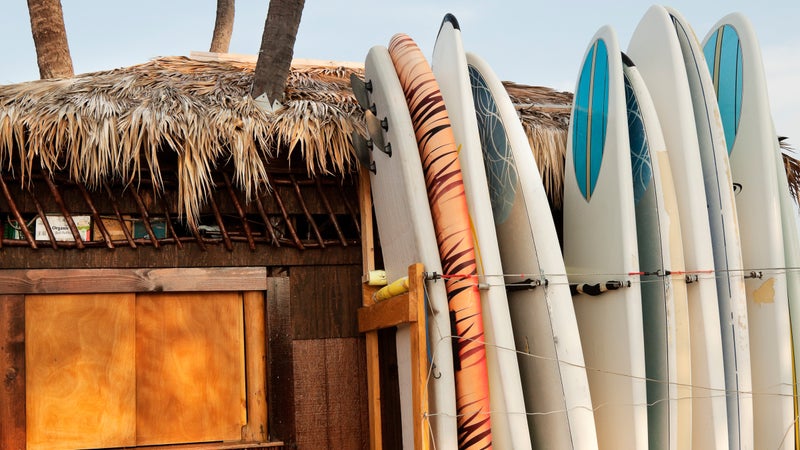 The Kona Coast, on the west shore of Hawaii's Big Island, is marked by its rugged black-lava-strewn landscape, ­national historic parks, and friendly aloha lifestyle. The village of Kailua-Kona is throwback Hawaii, with locals who spearfish for dinner, race outrigger canoes, and drink coffee from beans grown on the flanks of a volcano. 
"The village has ­retained the same feel for decades," says resi­dent Ikaika Hauanio, a wealth-management adviser at Merrill Lynch. "That's part of the reason why people love it here."
The black tarmac of the Queen Kaahumanu Highway, the site of the Ironman World Championships in October, draws cyclists with its wide shoulders and whale watching, plus there's hiking to secluded beaches and white-sand campsites accessible from town. 
Boise, Idaho: Best Rocky Mountain Secret
Population: 218,000 
Median home value: $180,000
Median household income: $50,000
Council says: "Some of the best things about Boise are the adjacent wilderness and the nature in the city itself." —R.L.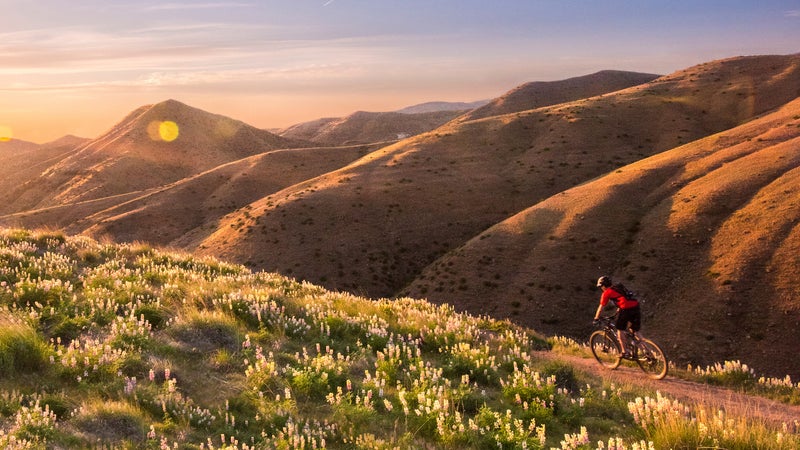 When talking about great Rocky Mountain cities, Boise gets overlooked. That's a mistake. It has jazz festivals, a local symphony orchestra, Broadway shows, and an opera. Boise State University's 24,000 students add vitality to the core, and the city is also home to a vibrant tech industry, with employers like Hewlett-Packard and Micron. 
It also offers all kinds of opportunities for adventure. The Boise River winds through town, with the 25-mile Greenbelt trail running alongside it. The water is ice-cold and refreshing in summer, and it's a leisurely six-mile float between Barber Park and Ann Morrison Park. Paddlers looking for more adrenaline can drive up to the South Fork Payette River or the Salmon. 
But Boise's greatest asset may be the Ridge to Rivers trail system in the city's foothills. "The trails there are never-ending," says Paige LaMontagne, a special-education teacher. "I've heard you can make it all the way to Canada on singletrack, but I've never tried." (We checked a map—it's tempting.) 
Anchorage, Alaska: Best City for Making the Most of Summer
Population: 300,000 
Median home value: $290,000
Median household income: $78,000
Council says: "Though it has an industrial feel, the city boasts a large local and slow-food movement, has a lively bar and music scene, and was voted one of the top 50 bike-friendly cities in the U.S. by Bicycling magazine." —A.R.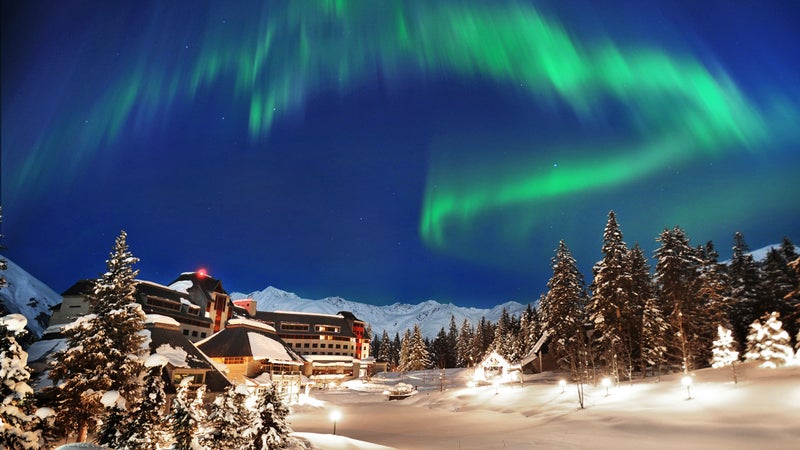 You'll never be able to eat store-bought fish again after you live in Anchorage, where fresh king salmon and rainbow trout caught from the Kenai River are on menus across the city. Anchorage is also surprisingly diverse—more than a third of its population identifies as nonwhite, and 100 languages are spoken in the school district. 
This is the kind of town where you can do a 50K nordic race within city limits or spot a bald eagle or black bear on your way to work. Over 120 miles of multi-use trails twist through town, perfect for cross-country skiing or fat biking midwinter. "You feel like you're in the middle of the woods, but you're actually in the middle of the city," says Andrew Kastning, head cross-country-ski coach at the University of ­Alaska Anchorage. 
Heli-skiing in the Chugach Range draws tourists, but Anchorage locals prefer to earn their turns, climbing up ­Hatcher or Turnagain Pass, 60 minutes north or south, respectively. For resort skiing, Alyeska is a gorgeous hourlong drive away, or you can take your kid night skiing on a well-lit rope tow at the city's Hilltop Ski Area. Plus, you have easy access to five national parks, and downtown is just 30 minutes from Chugach State Park, with 495,000 acres of forest and 280 miles of trails. 
Many of the jobs are still in oil or gas, though you can find gigs in health care, tourism, and the growing solar-energy industry that's on the rise. Still, the cost of living feels a little high, since items like ­bananas and avocados are shipped in from down south. Sure, you may only get five hours of daylight in the thick of winter—thank God for all the drive-up espresso shacks—but you'll forget about that when you're on a mountain-bike ride at 10 p.m. in June and the sun is still high in the sky.