Get Off of My Cloud (Forest)!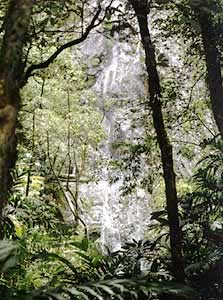 Heading out the door? Read this article on the new Outside+ app available now on iOS devices for members! Download the app.
Q: I'm going to be in Teguicigalpa, Honduras for just a few days. What points of interest or adventure can I partake in with only two days there?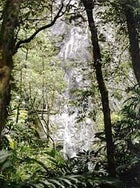 A trailside view through the rich foliage of La Tigra National Park
– David, San Antonio, Texas
Adventure Advisor:
A: Lucky for you, finding adventure near Tegus is no great challenge. A cab ride from the capital gets you to La Tigra National Park in under an hour. Once there, stop by the visitor center for a map and take your pick of hikes into the cloud forest. Options range from quick strolls among the orchids and dripping ferns to steep, grueling climbs that could take the better part of a day.
To maximize your time away from the city, you might consider spending a night in the park. A converted hospital building (a remnant of the once-active local mining community) is your most promising indoor option. Camping is a much better idea, if for no other reason than the scenery. You can pitch a tent near either of the park entrances, or take advantage of the primitive campsites along some of the trails. Rangers will point you in the right direction.
La Tigra is surprisingly pristine and well maintained, considering its proximity to a major urban area. If you're tempted to grumble about the $10-ish park entrance fee (the actual fee tends to change, depending on who is asking for it), keep in mind that the park is run by an independent non-profit group, Amitigra (320-6771), with no help from the Honduran government. Don't think of it as a hefty ticket price so much as a small donation to a worthy cause.