Exploring Canada's Extremes
Five stunning national parks await beyond North America's 49th parallel. But beware: you'll face shifting ice, mercurial weather, and polar bears if you take this path less traveled.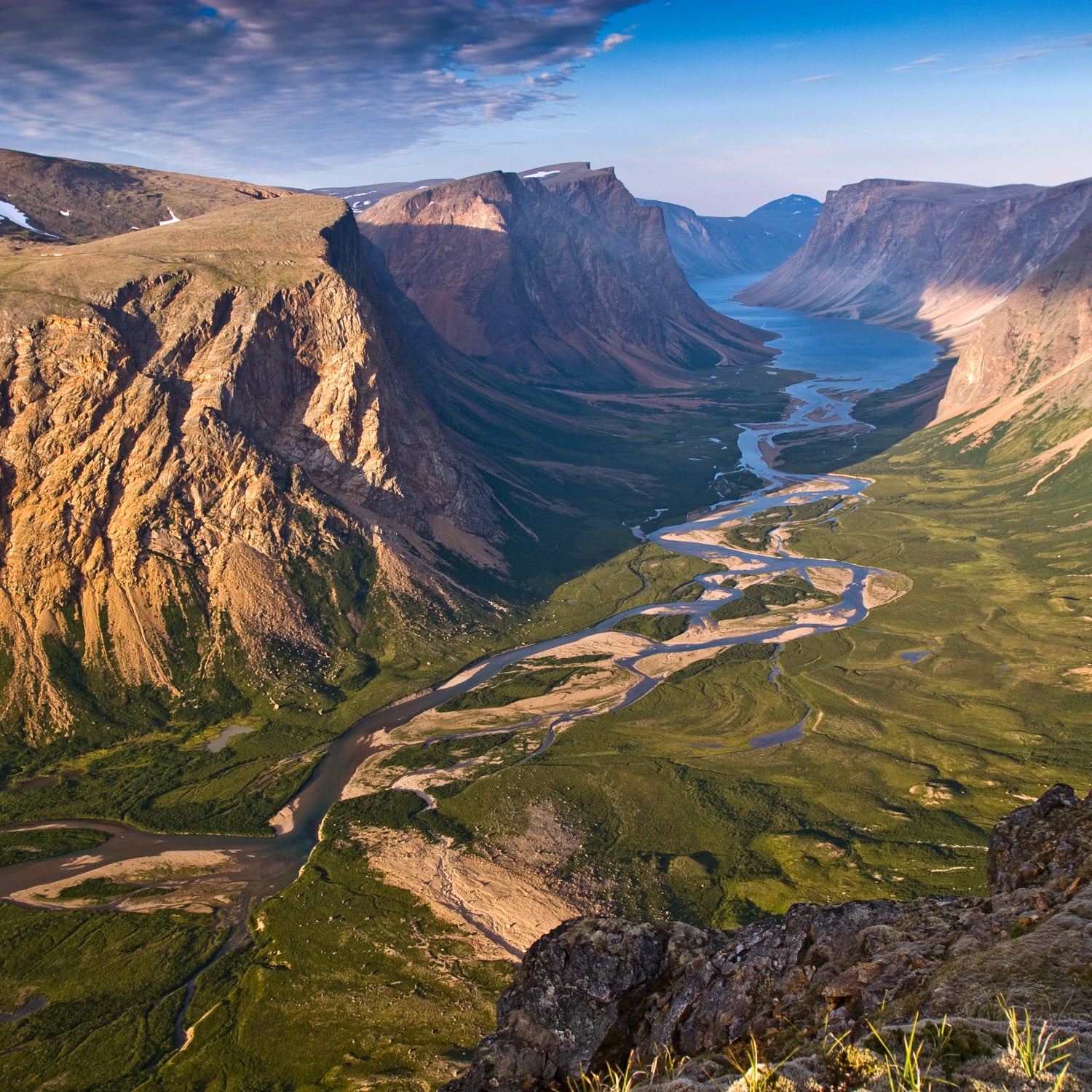 Heading out the door? Read this article on the new Outside+ app available now on iOS devices for members! Download the app.
Want to get off the tourist-beaten track? Then look no farther than our northern neighbor, where a string of five national parks—with shifting ice and steep-walled fjords—peer over North America's 49th parallel.
These Canadian preserves stretch from Newfoundland to high above the magnetic North Pole, offering stunning views and incredible access to the wild. But beware: these are regions where wildlife reigns supreme and humans submit to Mother Nature. 
We start with the southernmost of the parks, Gros Morne, and end with Quttinirpaaq, at the tip of the continent to the north. This is what you'll find if you follow the trail less traveled.
Gros Morne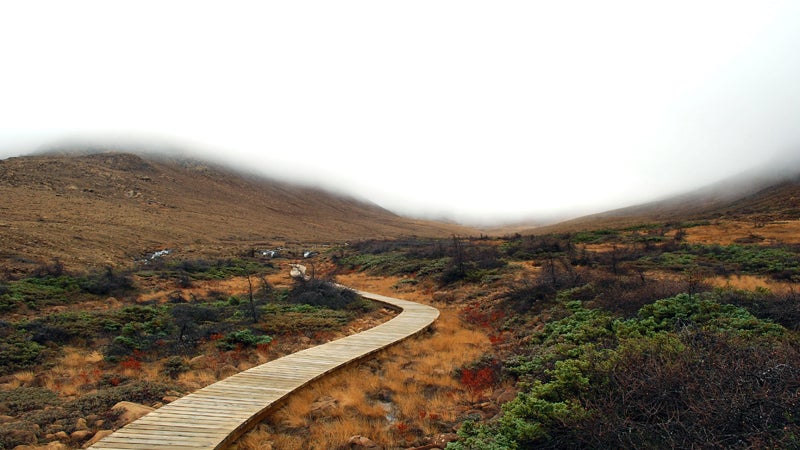 Location: Newfoundland
Miles from the Arctic Circle: Roughly 1,200 (south)
Best Time to Visit: May through October
Getting There: Deer Lake airport is less than an hour's drive. Alternatively, a ferry from Nova Scotia docks at Port aux Basques, about four hours away. Because public transportation near the park is very limited, you'll have to have a vehicle to get around.
Sheldon Stone, of Parks Canada's Western Newfoundland and Labrador Field Unit, knows 697-square-mile Gros Morne National Park is different. "This is not the landscape that people expect for eastern Canada," he says. "It's bigger, wilder, and surprising." The park was even classified as a UNESCO World Heritage Site in the late 1980s.
Challenge yourself by tackling the Long Range Traverse—an unmarked, multi-day backpacking route that requires excellent navigation skills and mental toughness. (Be prepared to get cold and wet.) But you'll be rewarded with breathtaking views of arctic highlands and the park's huge lakes.
Must see: Stone suggests the Tablelands. "It's a big, barren mountain that looks like it belongs on Mars, but it's surrounded by dense, green boreal forest."
---
Torngat Mountains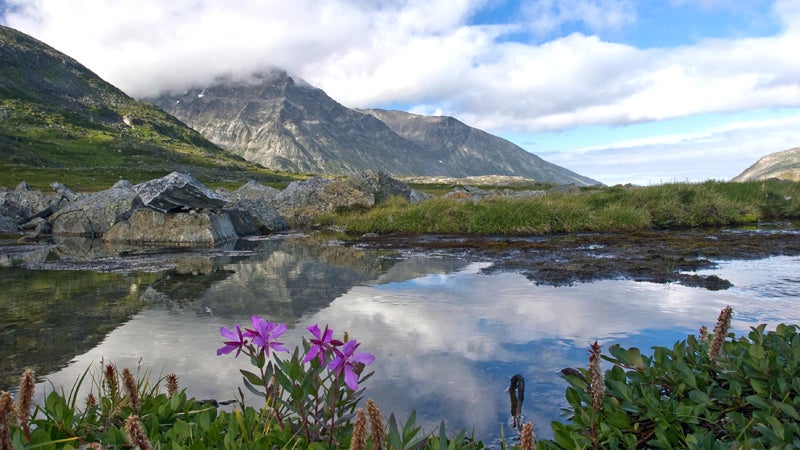 Location: Newfoundland and Labrador
Miles from the Arctic Circle: Roughly 560 (south)
Best Time to Visit: Mid-July through mid-August
Getting There: Arrive via chartered boat or plane from Goose Bay, Nain, or Kangiqsualujjuaq (which is in Nunavik, northern Quebec).
With no direct roads connecting it to a larger hub, Canada's newest national park (established in 2008) is also one of the hardest to reach. Gary Baikie, Parks Canada's visitor experience and product development manager, has been traveling here since 1981 and argues that the Torngat experience is worth the considerable effort involved in getting there. "Torngat includes spectacular views of the dramatic fjords and barren mountains that rise thousands of feet out of the Atlantic Ocean," says Baikie. "Wildlife, such as polar bears, roam freely on the coastline, and visitors experience an arctic ecosystem that meets a southern one."
Travelers seeking out this remote, above–tree line beauty should enter the Torngat Mountains with flexible plans and an open mind—which means being prepared for mercurial weather. Making the most of the park also means utilizing the local wisdom. "The absolute best way to explore the Torngat Mountains is with the Inuits from the area," Baikie explains.
The Torngat Mountains Base Camp, which is all-Inuit staffed, provides everything from "Bear Guards" for warding off those predators during hikes to a memorable hospitality crew. Because the park is home to both black and polar bears, Torngat Mountains National Park requires visitors to register before exploring the region, as well as to take part in a mandatory bear-safety briefing. The park staff strongly recommends hiring an armed Inuit Bear Guard (visitors aren't permitted to carry their own firearms). 
---
Auyuittuq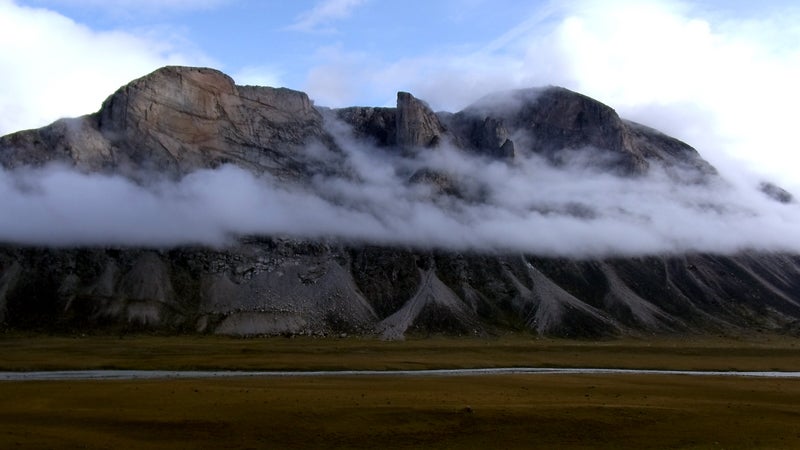 Location: Baffin Island (Nunavut)
Miles from the Arctic Circle: 0 (the Arctic Circle passes through this park)
Best Time to Visit: Early spring or late summer
Getting There: Even though it's the most accessible park in the Nunavut territory, traveling to Auyuittuq requires serious planning. Depending on ice conditions, the park can be reached over snow or by boat via Pangnirtung Fjord (from Pangnirtung) or North Pangnirtung Fjord (from Qikiqtarjuaq). When ice is breaking up midsummer, the park is inaccessible.
Polar guide Sarah McNair-Landry lives on Baffin Island. Boasting the largest uninterrupted cliff face in the world (Mount Thor) and world-renowned Mount Asgard, this park is a mountaineer's dream, she says. Mountains named after Norse gods tower over the valley, and the park offers something for adventurers of every stripe: from hiking up the valley system, to traversing the Penny Ice Cap, to climbing one of the impressive peaks. 
This dynamic place isn't quiet, due in large part to its brutal climate. The blustery weather that can torment area visitors has ripped away shelters (McNair-Landry says the gales whipping through the park's Windy Lake campsite have snatched away a number of tents over the years), and high glacial melt in midsummer turns brooks into roaring rivers.
You'll safely enjoy the park's incredible beauty if you do your homework ahead of time. That means reading up on local resources, including the park's visitor-information package, and considering exploring the region with a guide. 
---
Sirmilik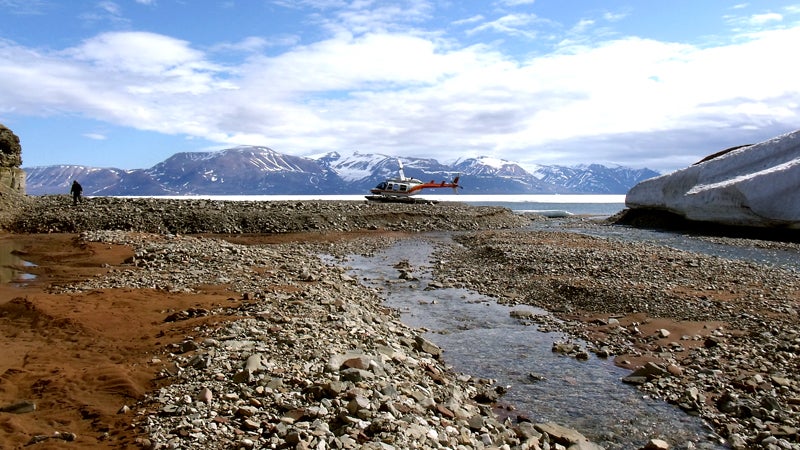 Location: Northern Baffin Island (Nunavut)
Miles from the Arctic Circle: 509 (north)
Fair-Weather Friendly: Early spring or late summer
Getting There: Iqaluit, the hub airport Nunavut, offers flights to the communities of Pond Inlet and Arctic Bay. From there, local outfitters can assist with boat or snowmobile travel into the park.
The fifth-largest island in the world, Baffin has ample room to support two of Canada's national parks: Auyuittuq and Sirmilik. In the latter, slow rivers of ice traverse the park's 8,571 square miles. 
Visitors to Sirmilik are brought into close proximity with polar bears, so sighting one is not uncommon. The park also offers explorers the chance to observe narwhals and seabird colonies in season. Addressing the park's diversity of wild inhabitants, Garry Enns, external relations manager in Parks Canada's Nunavut field office, has this to say: "Wildlife-viewing in and along the park's edges will give anyone taking the time for this trip an entirely new understanding of what 'wild' really means."
Because the park is so isolated, each visitor is required to attend an orientation that includes information on polar-bear safety. Here, awareness is key: make sure you review the polar-bear safety brochure the park gives out before entering it.
---
Quttinirpaaq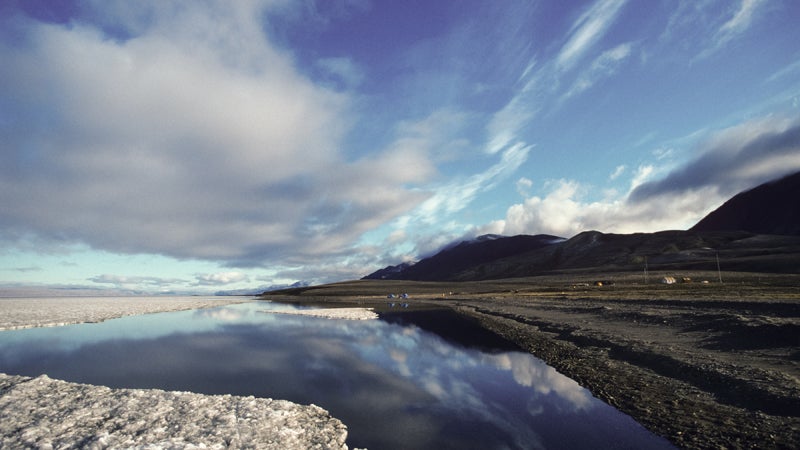 Location: Northern Baffin Island (Nunavut)
Miles from the Arctic Circle: 1,113 (north)
Fair-Weather Friendly: Late May to mid-August
Getting There: Fly to Resolute Bay from Iqaluit, then charter a flight to the park. If you aren't looking for an extended stay, traveling aboard an ice-breaking cruise ship will afford you a taste of the park.
Fittingly, the Inuit name for this remote Canadian park means "on top of the world." Here, expect wildlife—including arctic wolves, hares, and Peary caribou—to approach closely and without fear of humans.
Harsh weather is another reality. "Very few visitors really understand the meaning of 'weather permitting' until they've been caught in a fog that threatens to stay for weeks—maybe months," says Enns. "Anyone planning a trip to this area must allow extra time." 
Because any emergency help is far away, you have to take the time to slow down. Bring topo maps and a GPS. Decisions that are usually of little note in other areas (traveling when visibility is low) can turn into a life-or-death situation in a place this remote.