Go Your Own Way
Five hundred dollars can buy you a lot of things: an iPad, a mediocre bike, a lawn mower—or three days of glorious summertime freedom (transportation excluded). Here are our picks for the best do-it-yourself budget escapes in North America, plus outfitted adventures you can't afford to miss.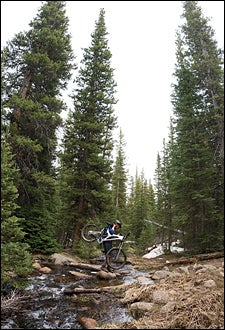 Heading out the door? Read this article on the new Outside+ app available now on iOS devices for members! Download the app.
Rocky Road
Nederland, Colorado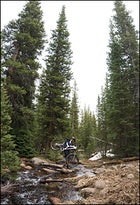 Nederland, Colorado
Nederland, Colorado
This town, just 17 miles uphill from Boulder, is part Peruvian-sweater-wearing mountain freaks and part Crocs-clad ex-Denverites. It's also home to some of the best mountain biking along the Front Range. (You can take the bus all the way there, with your bike, from Denver.) Rookies: Try the West and East Magnolia trails, which start just south of town. Experts: Hit the Sourdough Trails. Pick up free maps at the Happy Trails coffee-and-bike shop.
EXPENSE REPORT
Two round-trip bus tickets from Denver (rtd-denver.com): $18. Coffee at Happy Trails (303-258-3435): $8. Two nights at the Sundance Lodge, just south of town (sundance-lodge.com): $180. Smoked chicken wings and ribs, plus beer, at the Wild Mountain Smokehouse and Brewery (wildmountainsb.com): $40. Total: $246 (or $436 with two $95 two-day mountain-bike rentals from Happy Trails).
Canadian Spin
Quebec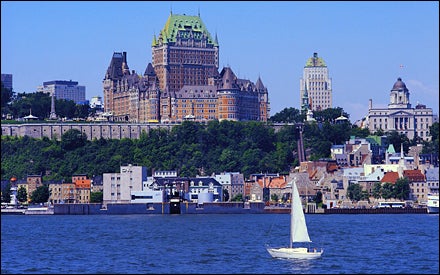 The most charming bike city in North America may well be Montreal, where Old World flair meets cycle-friendly infrastructure. After checking in to the Gingerbread Manor Bed and Breakfast, head to Cycle Pop for bike rentals. Pick up route maps at Vélo Québec, then snake through the city's bike-route network and climb little Mont-Royale, a 763-foot urban mountain. Stop at the Marché Atwater farmers' market, then make your way northeast toward the cobblestone streets of Old Port. Day two: Pack a picnic from Premiére Moisson and drive 45 minutes north (or take the commuter train) to Le P'tit Train du Nord bike path, a 135-mile stretch of transformed rail trail that transects the Laurentian Mountains.
EXPENSE REPORT
Two nights at the Gingerbread Manor (gingerbreadmanor.com): US$220. Two 48-hour bike rentals (cyclepop.ca): US$70. Map (velo.qc.ca): US$6. Farmers' market lunch (marche-atwater.com): US$25. Train fare for two to St. Jerome (amt.qc.ca): US$40. Gelato from Havre Aux Glaces (514-278-8696): US$7. Picnic lunch and bottle of wine (premieremoisson.com): US$40. Total: US$408.
High Mark
Mount Whitney, California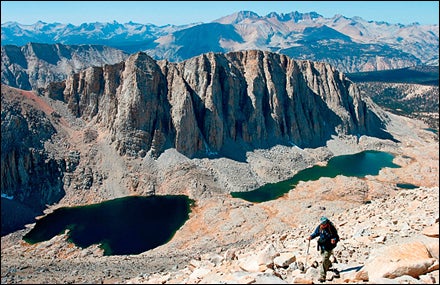 It's not the hardest peak, but at some time in your life you've got to climb 14,494-foot Mount Whitney, the highest point in the lower 48. Fly to Las Vegas, rent a car for the 250-mile drive, and head through Death Valley (pack lots of water) to Lone Pine, California. Crash at the Mt. Whitney Motel before starting the 11-mile hike on the gentle Mount Whitney Trail. Spend the night at Trail Camp, six miles in. The next day, make your summit push—a 16-mile out-and-back trek that gains 2,500 feet of elevation. Permits for the summer months are available in a February lottery (760-873-2483), but free leftover permits are available the day before and the morning of your climb.
EXPENSE REPORT
One night at the Mt. Whitney Motel (mtwhitneymotel.com): $79. Gorp, Clif bars, stove fuel, and Alpine Aire camp food: $63. Recovery steaks at the Merry Go Round, on Main Street in Lone Pine (760-876-4115): $44. A night at Caesars Palace (caesarspalace.com), in Vegas, to celebrate: $225. Total: $411.
Get Your Willies
San Juan Islands, Washington
San Juan Islands commute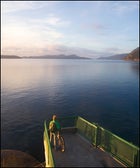 San Juan Islands commute
Track orcas on a 4.5-hour sea-kayaking trip with Outdoor Odysseys, based in Friday Harbor, on San Juan Island. That night, rest up at the Bird Rock Hotel before dinner and a few frames at Jimmy's Paradise Café, in the Paradise Lanes bowling alley. Day two: Hike in 1,752-acre San Juan Islands National Historical Park, then shuck your own oysters from Friday Harbor Seafoods.
EXPENSE REPORT
Guided trip for two (outdoorodys­seys.com): $190. Two nights in the Bird Rock Hotel (bird­rockhotel.com): $254. Pizza and bowling at Paradise Lanes (jimmysparadisecafe.com): $34. Two dozen oy­sters from Friday Harbor Seafoods (360-378-5779): $18. Total: $496.
Lazy Water
St. Croix River, Minnesota and Wisconsin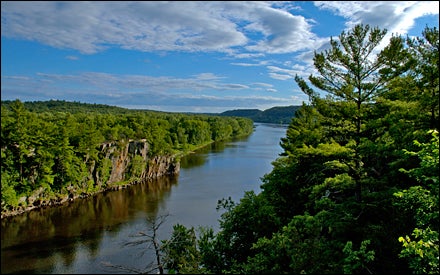 For 104 miles, the St. Croix National Scenic Riverway serves as the Minnesota-Wisconsin state line, offering a paddlers' paradise. The 30-mile stretch between Thayers Landing and Highway 70 affords the best mix of white- and flatwater. Campsites are spread evenly—shoot for one of the five sites near the midway spot, Norway Point—and a series of straightforward rapids make it suitable for a self-guided tour. Bring beer and a smallmouth-bass-fishing setup. Wild River Outfitters, near the take-out in Grantsburg, Wisconsin, will handle the rest.
EXPENSE REPORT
Burgers and root beer at the Drive In (651-465-7831), in Taylor Falls: $16. Canoe rental and shuttle (wildriverpaddling.com): $110. Camp groceries for two: $40. Post-float walleye and drinks on the riverside deck at Dock Café, in Stillwater, Minnesota (dockcafe.com): $65. Total: $231.
Big Fry
Basalt, Colorado
The 14-mile Frying Pan River proves size isn't everything. Anglers can easily pull 25 trout per day on dry flies from this sandstone canyon just 20 miles north of Aspen. Bring a five-weight rod, then pick up flies and 6X leaders from the Taylor Creek Fly Shop. Hit the public-access areas at miles 8 and 12. Book one night in Basalt at the Aspenalt Lodge, then splurge on a summer-discounted price at Aspen's Hotel Lenado. At night, fill 'er up at the Woody Creek Tavern, where Hunter S. Thompson used to hold court.
EXPENSE REPORT
Flies and leaders for two (taylorcreek.com): $31. One night in the Aspenalt Lodge (aspen­alt.com): $130. One night in Hotel Lenado (hotellenado.com): $175, if you go before June 17. Fish tacos and margaritas at Woody Creek Tavern (woodycreektavern.com): $45. Breakfast sandwiches and coffee at Saxy's, in Basalt (970-927-8585): $18. Total: $399.
Eastern Rises
Cornwall Bridge, Connecticut
West Cornwall Bridge, Connecticut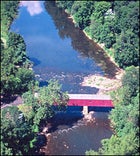 West Cornwall Bridge, Connecticut
The Housatonic offers easy-access watery adventure in the lush Berkshire Mountains. Head for Cornwall Bridge, grab a fishing license at the Housatonic Meadows Fly Shop, then pick off big trout just below Hatch Island. (Bring your own flies: big stoneflies and small isonychias in June.) Dinner is a Philly cheesesteak at the Cornwall Inn, in Cornwall Bridge, which also offers comfortable rooms. Day two: Rent a canoe and paddle the ten mellow miles to Housatonic Meadows State Park, where you can camp.
EXPENSE REPORT
Two fishing licenses (flyfishct.com): $64. Dinner and beer for two plus one night at the Cornwall Inn (cornwallinn.com): $206. Canoe (clarkeoutdoors.com): $55. Camping and lunch provisions: $40. Pabst Blue Ribbon, for the canoe: $9. Campsite (877-668-2267): $36. Total: $410.
Slow Wave
Cocoa Beach, Florida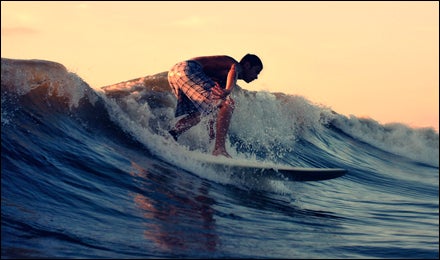 Just because Kelly Slater grew up surfing here doesn't mean you'll be overmatched. This barrier island, an hour east of Orlando, is full of mellow, clean lines. Rent boards from Bilt Surf & Skate and head south to 2nd Light—a reliable outside break, especially at high tide. (Check 2ndlight.com for conditions.) Cool down with a Salty Dog (fresh-squeezed grapefruit and vodka) at Johnathan's Pub. The next day, rise early for dawn patrol at Sebastian Inlet, or, if the surf's flat, book a campsite on the nearby Canaveral National Seashore and rent a canoe for a paddle in the lagoon. Then maul fresh fish on the patio at Coconuts on the Beach.
EXPENSE REPORT
Two surfboard rentals (biltsurfandskate.com): $160. Drinks at Johnathan's (321-783-9368): $20. Two catch-of-the-day sandwiches and two Lynchburg Lemonades at Coconuts (coconutsonthebeach.com): $27. One night at the Inn at Cocoa Beach (theinnatcocoa­beach.com): $145. Two Canaveral National Seashore park passes and campsite, plus canoe rental (386-428-3384): $51. Cookout food and snacks: $30. Total: $433.
Outfitted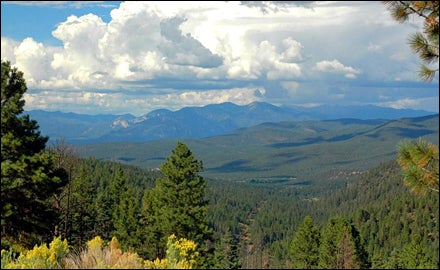 FLOAT WESTWATER CANYON
Sherri Griffith River Expeditions' two-day, one-night trip on the Colorado River takes you through 17 miles of Class II–IV rapids and the 1,600-foot walls of Utah's Westwater Canyon. $460, all-inclusive; March–October; griffithexp.com
RIDE THE U.P.
Head to Marquette, on the shores of Lake Superior, and spend two days riding rugged singletrack in Michigan's Upper Peninsula. $500 for two; May–September; michigancyclingcharters.com
RIDE NORTHERN VERMONT
You'll be based at the Montgomery House Inn—a converted stagecoach station with a hot tub—on this three-day trip with Bike Vermont. Begin in Montgomery and ride a total of 78 miles, from rolling farmland to the shores of Lake Carmi, and on to cozy Freleighsburg, Quebec. $470, BYO bike; June–September; bikevt.com
SIERRA PADDLE
REI's three-day kayak trip explores 76,200-acre Loon Lake, southwest of Lake Tahoe next door to the Desolation Wilderness. The trip is designed for beginners (read: mellow lake paddling), but your guides can teach you advanced techniques. $385; June–September; rei.com/adventures
PADDLE THE 'DAX
On Saranac Lake, New York–based St. Regis Canoe Outfitters' three-day, two-night trip in the Adirondacks' Five Ponds Wilderness, guests paddle 14 miles up the Oswegatchie River and camp near a 25-foot waterfall. $399, all-inclusive; July and August; canoeoutfitters.com
VINTAGE ARIZONA
You don't usually think of Arizona and wine in the same sentence, but the state is getting attention for its syrah. Rubicon Outdoors' two-day, two-night trip, based in Prescott, gives you a taste at local vineyards, plus a day spent playing in the Prescott National Forest. $495; year-round; rubiconoutdoors.com
FOLLOW A LLAMA
Hike northern New Mexico's Latir Peak Wilderness in the Sangre de Cristo Mountains on this three-day, two-night llama-packing trip. The camelids carry your packs, leaving you free to just enjoy the views from 11,500 feet in Carson National Forest. Dinner: fettuccine spiced up with porcini mushrooms you pick en route. $499; March–November; llamaadventures.com
RAFT THE CHATTOOGA
Georgia's Chattooga River offers Class II–IV rapids and hoggish brown trout; get into both on Southeastern Expeditions' two-day trip. $319, including everything but a sleeping bag; April–October; southeasternexpeditions.com
MULTISPORT MAINE
See Maine without the coastal crowds on Three Rivers Whitewater's Wilderness Overnight trip. Guests stay in log cabins for two nights and choose from rafting 13 miles of the Kennebec River; kayaking five miles of Class III waters; hiking 2,447-foot Pleasant Pond Mountain; or trekking the Upper Kennebec Valley for views of a 100-foot waterfall and wildlife (which, in Maine, means moose). $285, all-inclusive; April–October; threeriversfun.com