How to Plan a Mostly Seamless, Totally Adventurous Family Road Trip
Trail runner, life-balance pro, and car-camping dad Luke Nelson shows us how it's done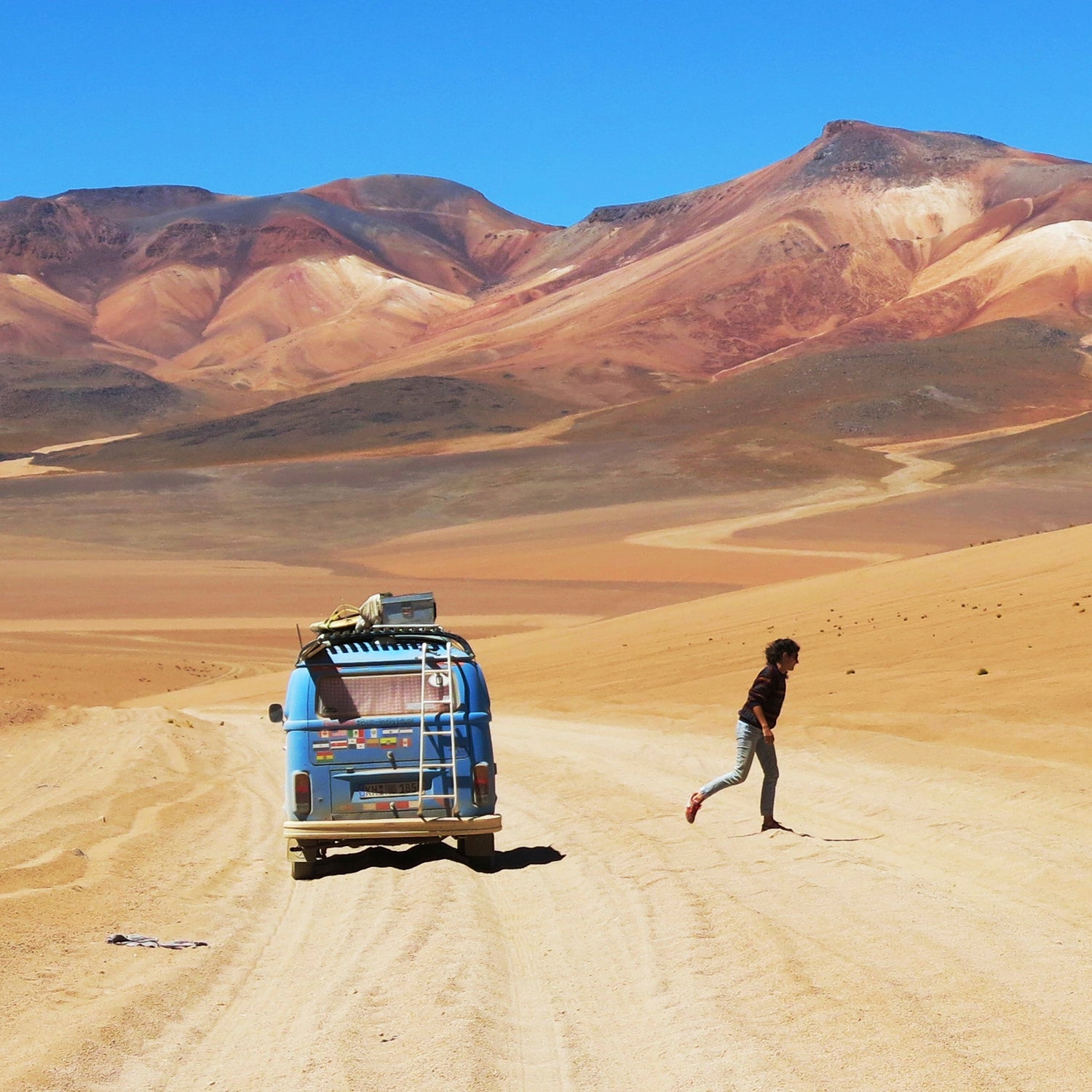 Bee-individual/iStock(Photo)
Heading out the door? Read this article on the new Outside+ app available now on iOS devices for members! Download the app.
Luke Nelson doesn't have a lot of free time. The 35-year-old Idaho native is a Patagonia trail-running ambassador, race organizer of Pocatello's Scout Mountain Ultra, physician assistant, and author of the aptly named blog, The Challenge of Balance. He's also a dad to three kids under the age of 10. So when he lined up some precious time off this March, he jumped at the chance to take the family on a tour of the Southwest.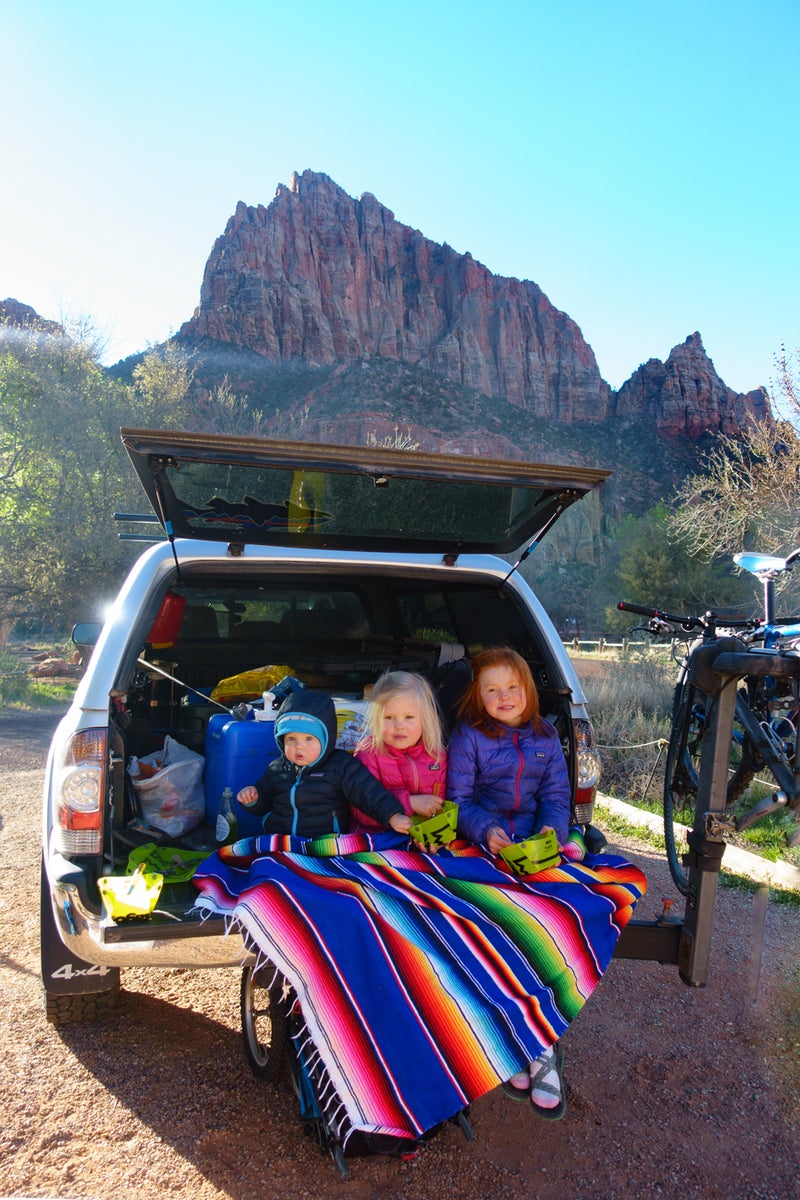 He and his wife, Tanae, packed up their '09 Tacoma and headed south from their home in Pocatello, spending ten days camping and exploring Zion, Capital Reef, Escalante, and the Grand Canyon. The logistics were no big deal—the family hits the road a dozen times a year to travel to trail races across the West. We asked Luke for his best advice on pulling off a (mostly) seamless family adventure.
Pick Somewhere for Everyone
We wanted the kids to experience the classic American road trip: drive through the desert, see some national parks, try to unplug from the world for a while. But when you live in Idaho, springtime in the desert is also awesome because you can run on trails, wear shorts, get sunburned. So I certainly had the underlying objective of trying to get in a bunch of training miles during the trip.
Let the Kids Call (Some of) the Shots
My kids each pack a little backpack for the road—coloring books, a couple of toys, and snacks.
Embrace the Dirt
Fitting five people and all their stuff in the truck can get out of hand quickly. We live by the motto, 'Less is more.' For a week-long trip, we'll take two, maybe three changes of clothes and wash them between wears—or just wear them dirty because we're camping and it doesn't matter.
Work With What You've Got
We have Sprinter envy all the time, but the truck works for us.
Easy Does It for Food
I worked for a few years as a river guide and quickly learned that, on a trip, the best food is food that's already made. My wife prepares dinners in advance so that when we get to a campsite, it's as simple as setting up the stove and warming up pre-made food.
Don't Skimp on Snacks
The two things that we have to stop for are bathroom breaks or food. If we can keep snacks going—refilling trail mix, keeping water bottles full and flowing—then we can make it a lot further between stops.
Don't Plan (Well, Mostly Don't Plan)
You have to have a rough idea of what you're going to do, but with kids, you also need to be completely flexible. Sometimes you aren't going to get where you thought you would or you'll want to stay longer. Before we leave, we'll ask other families and Facebook, "We're going to this place. Where do you recommend?" Then we fly by the seat of our pants and see how it goes.
Lead Photo: Bee-individual/iStock