How to Shred Colorado's Abandoned Ski Resorts
These former ski resorts are great places to backcountry ski and snowboard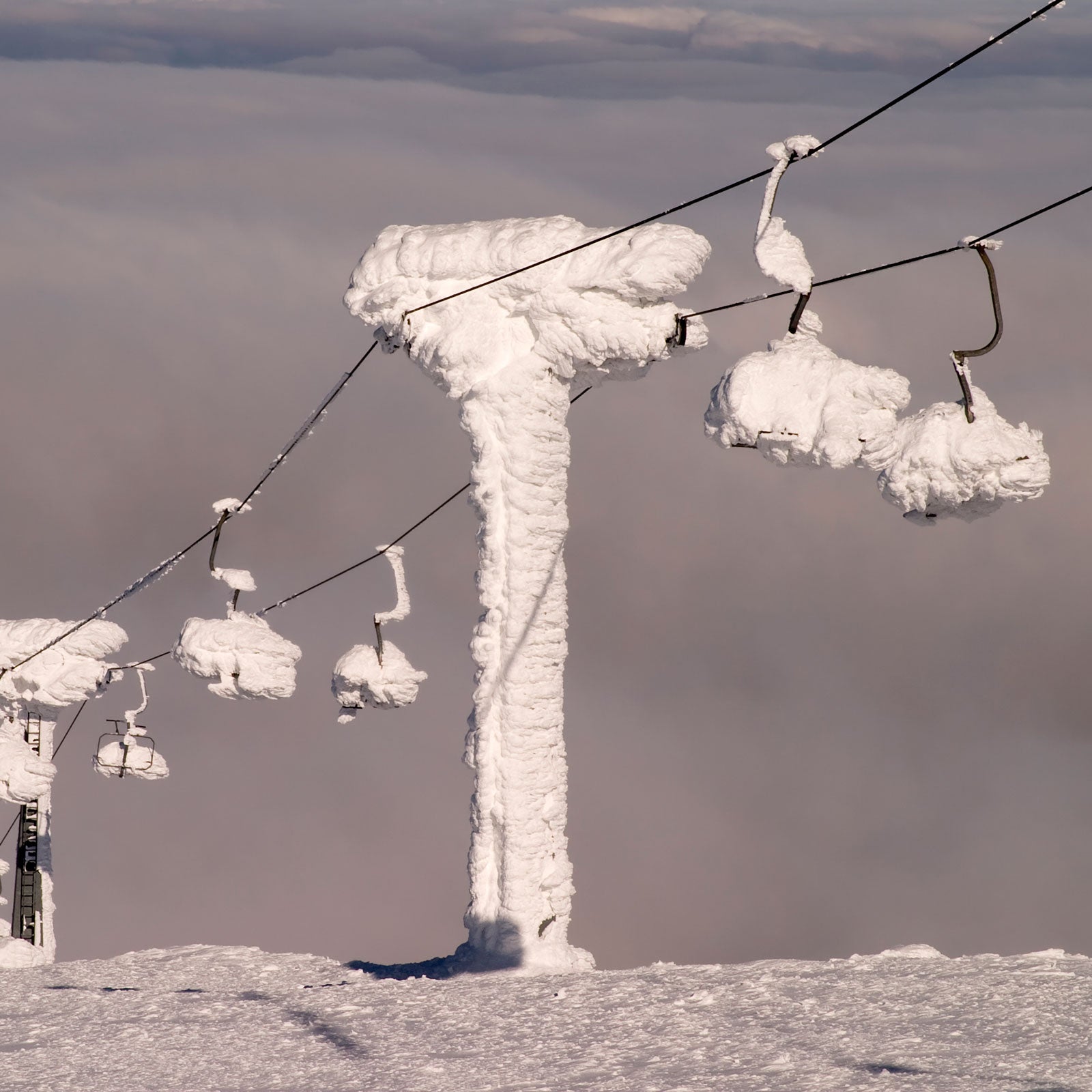 Heading out the door? Read this article on the new Outside+ app available now on iOS devices for members! Download the app.
Colorado is littered with more than 100 abandoned ski resorts whose doors have closed and chairlifts quieted. But they aren't dead yet. Backcountry ski enthusiasts who value nostalgia as much as low-risk terrain have given them a second life. In fact, while you'll still want avalanche gear and training, their often low-angled terrain and runs still clear of trees and other obstacles can be a great introduction to the backcountry. Here are a few of my favorites for experiencing some of Colorado's ski history and snagging some untouched powder at the same time.
Geneva Basin Ski Area: Georgetown
I first explored the 1,250 vertical feet of this ski basin on a scorching late-spring day and almost bonked during the arduous eight-mile uphill slog. Once owned by former state governor Roy Romer and closed in 1984, Geneva sits near the summit of 11,670-foot Guanella Pass, just 90 minutes west of downtown Denver, near Georgetown. Expect a veritable playground with easier green runs to looker's left and black diamonds to the right, with only a few errant saplings to hinder your descent. An abandoned ski patrol hut still stands at the top, complete with an original trail map hanging on the wall, but beware of another holdover. A construction worker died building the resort's Duck Creek Double lift; since then, former employees and numerous skiers have reported sightings of the Ghost of Geneva Basin.
Hidden Valley Ski Area: Rocky Mountain National Park
Born in a time when the Park Service encouraged developed recreation within Rocky Mountain National Park, Hidden Valley was closed in 1991 when that mindset changed. Today, backcountry skiers descend the 1,200 acres of now-abandoned terrain. Thanks to its 2,000-foot vertical drop, there's something here for all skill levels. When I first skied Hidden Valley in college, I humped my alpine skis on my back, snowshoes on my feet, and stuck to the forgiving low-angle snow on the lower mountain, but fit, expert skiers can find excellent lines with epic alpine views of the entire park above Trail Ridge Road.
Berthoud Pass Ski Area: Berthoud Pass
Sitting smack on the Continental Divide outside Winter Park at a lung-busting 12,000 feet, Berthoud Pass Ski Area was a Colorado staple until its closure in 2001. These days, you can't drive over the pass without seeing a handful of cars sitting on the east side of the road, their passengers gearing up for a powder day. The steep terrain means Berthoud isn't for beginners, but it can be for the lazy. Rather than skin back to the top, I often thumb a ride to the summit from a passing vehicle at one of the many switchbacks in the road.
Pikes Peak Ski Area: Colorado Springs
Windblown snow and sparse conditions combined with a lack of money led to Pikes Peak Ski Area's demise in 1984, but the low-risk, low-angle runs endure as a personal favorite for days when the avalanche danger is simply too high to consider skiing anywhere else. You can scope your options from the Pikes Peak Highway, but looker's left will give you steeper runs. The snow on this particular section of the mountain stays soft long after storms, so running laps is a no-brainer for mellow days on your planks. But be careful. There's still avalanche danger, and a few skiers have died after losing control in the steeper chutes when conditions were icy.
Mesa Creek Ski Area: Grand Mesa
Tucked on the northern edge of the Grand Mesa mountain range in western Colorado, Mesa Creek Ski Area—or Old P, as locals called it—closed in 1966 after the new Powderhorn Ski Resort moved in down the hill. I love Old P because the whole family can come. Kids attack the former base area by the dozens, dragging sleds behind them, while adults with gumption skin upwards of a thousand feet of vertical to find perfectly spaced trees, miles of untracked powder, and utter solitude. My advice: Cross the bridge over Mesa Creek and stay to looker's right. You'll find a lot of skiable terrain, and you may even find that a moose has already broken the trail for you.
Lead Photo: VichoT/iStock