7 Long-Distance Trails You Should Hike This Year
Don't have time to thru-hike? That's OK! These trails can be done in a few days or weeks so you can test your endurance without using up all your vacation days.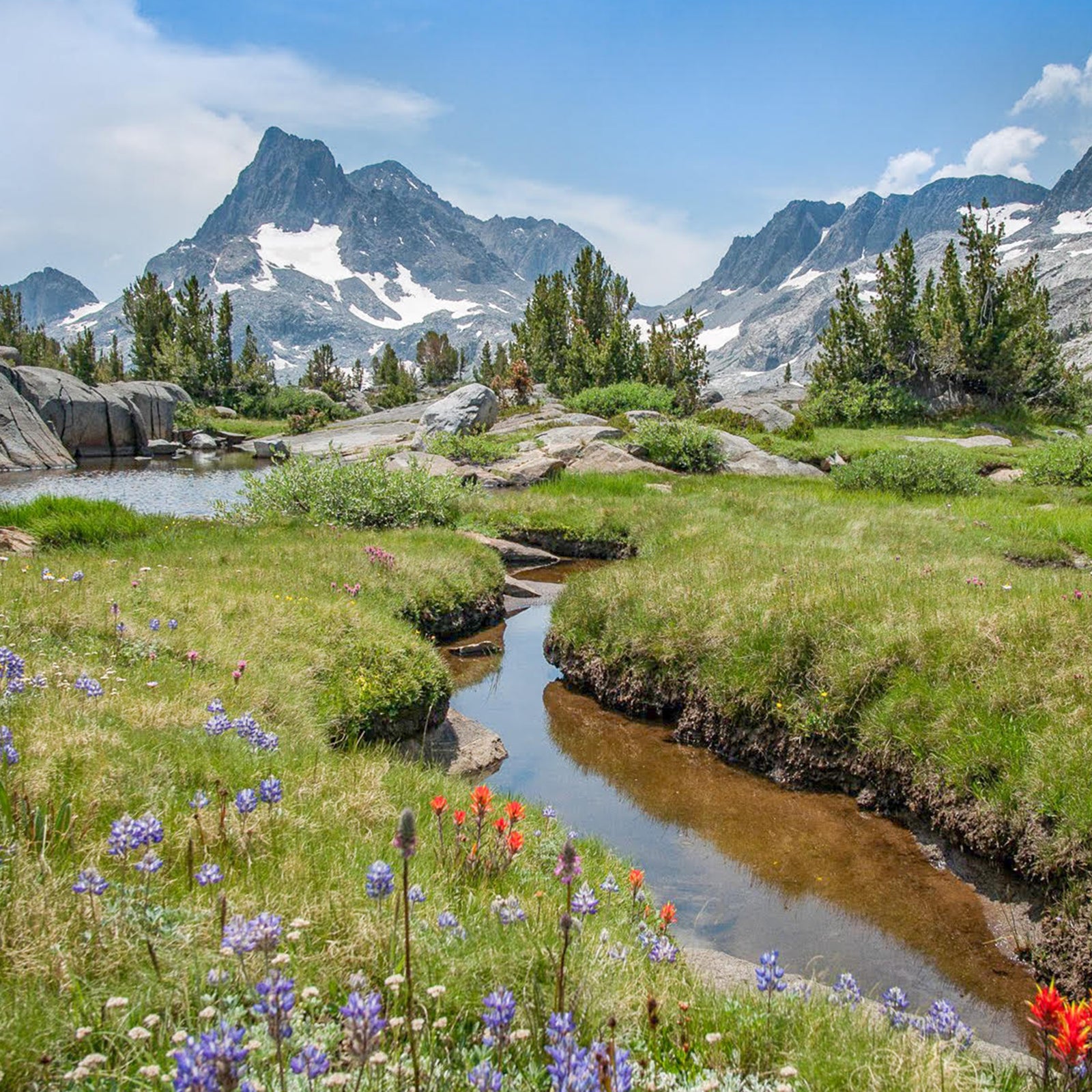 Chris Plewa(Photo)
Heading out the door? Read this article on the new Outside+ app available now on iOS devices for members! Download the app.
You like the idea of thru-hiking, but tackling the Appalachian Trail or trekking to Mount Everest's Base Camp feels like too much of a commitment. Plus, who has months to disappear into the mountains anyway? Here are seven long-distance trails around the world that offer the draws of a trek without the risk of using up all your paid time off.
Dientes Circuit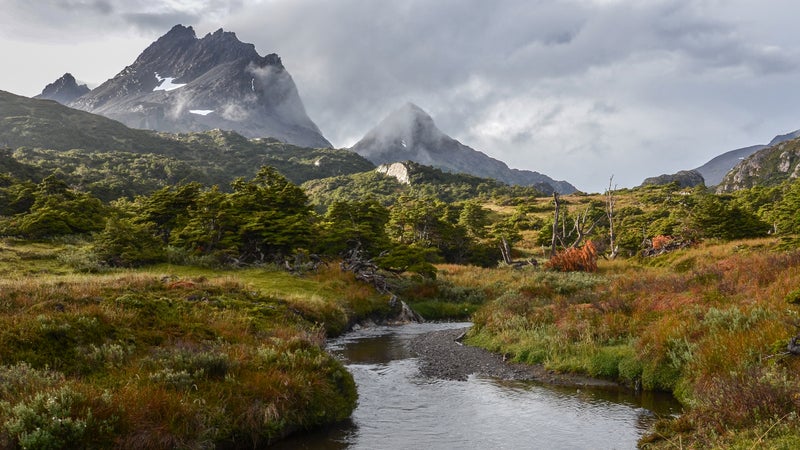 Navarino Island, Chile: 4 Days
Considered the southernmost trek in the world, the Dientes Circuit starts near the Patagonian port city of Puerto Williams on Navarino Island in the Tierra del Fuego archipelago. Before you begin, base yourself out of Lakutaia Lodge (from $250), overlooking the Beagle Channel, at what feels like the end of the earth. You'll spend about four days hiking 31 miles through the stunning, desolate Dientes de Navarino range, which is home to a dizzying array of landscapes typical of the region (snowy peaks, glaciers, vast stretches of tundra). Do it yourself and camp along the route, or book a guided, six-day trip with Adventure Life (from $2,187) that includes transportation to Navarino Island, two nights of lodging in town, and three nights of camping on the trail. You'll want to hike this between November and March for summertime conditions in the Southern Hemisphere.
Chinese Wall Trail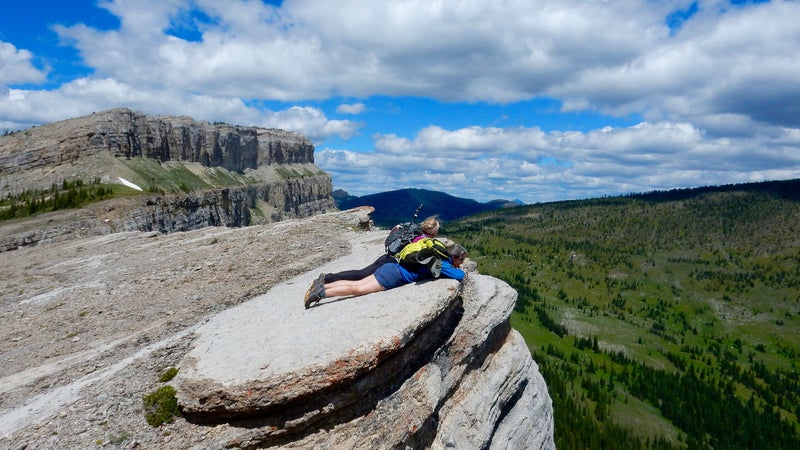 Bob Marshall Wilderness, Montana: 3 Days
It takes a few days of hiking to reach the Chinese Wall, a thousand-foot-tall limestone cliff that stretches over a dozen miles and is located deep in the state's 1.5-million-acre Bob Marshall Wilderness Complex. It's worth the haul. Start about 85 miles west of Great Falls, at the South Fork Sun River Trailhead, and hike 23 miles northwest. You'll climb along the Continental Divide and spot elks, moose, and mountain goats along the way. Once you reach White River Pass, at the southern end of the wall, you'll find a choice of multiple routes, including an eight-mile trail along the wall that ends at a lookout called Larch Hill Pass. Montana's Dropstone Outfitting leads a ten-day guided hike (from $1,950) in July along a 70-mile point-to-point route where mules help carry the load and you'll top out above the Chinese Wall itself.
Laugavegur Trail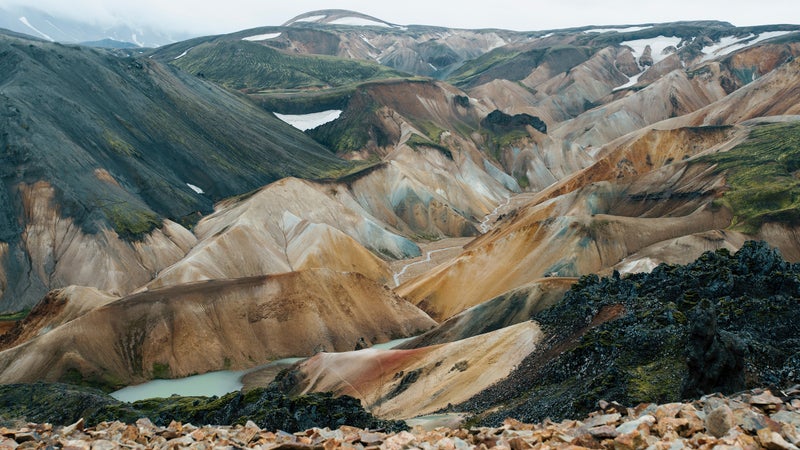 Southern Highlands, Iceland; 3 Days
The Laugavegur Trail remains one of Iceland's most popular treks for the fact that it traverses all of the country's varied landscapes, from hot springs and geysers to rhyolite mountains. The 34-mile route is open from mid-June to mid-September and takes three to four days to complete. Start at the southern end of the highlands in the Landmannalaugar nature reserve, and make your way northeast over black-sand deserts, glaciers, and volcanic terrain, before ending at Thorsmork valley. The well-appointed huts at the start and end points, Landmannalaugar and Thorsmork, make great bookends to the hike, and there are plenty of huts and camping options along the way. 57Hours offers guided two- and five-day treks (from $1,433). Stay at Kex Hostel (from $46) in downtown Reykjavík, three hours from the start of the trail, which has bunks and private rooms, plus a hip bar and lounge.
Rockwall Trail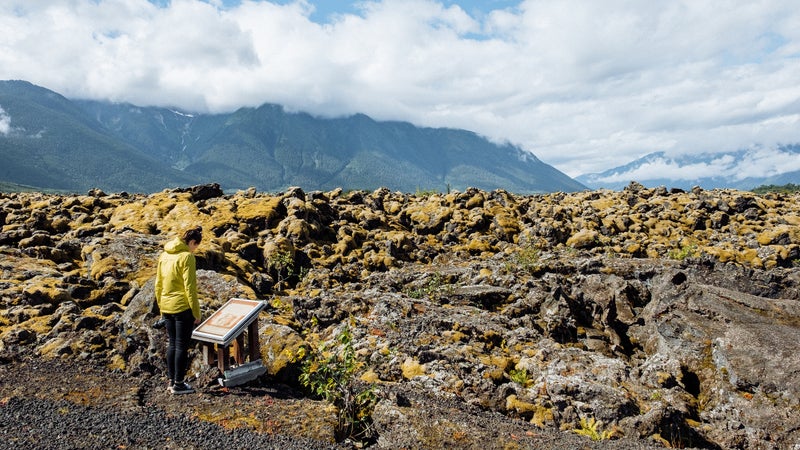 Kootenay National Park, British Columbia: 3 to 5 Days
It's a good year to hike the Rockwall Trail, a classic Canadian Rocky Mountain multi-day trek, with Kootenay National Park celebrating its 100th anniversary in 2020. Highlights include some of the tallest waterfalls in the Rockies, secluded high-alpine lakes, and the limestone cliff that earned the trail its name. Most people hike this 34-mile trail, which gains about 8,500 feet in elevation, in three to five days. For self-guided trips, backcountry campground reservations recently opened for bookings, or you can sign up with BCA Tours, which offers trips with certified Association of Canadian Mountain Guides (from $1,222 for five-day trips).
Jomolhari Loop Trek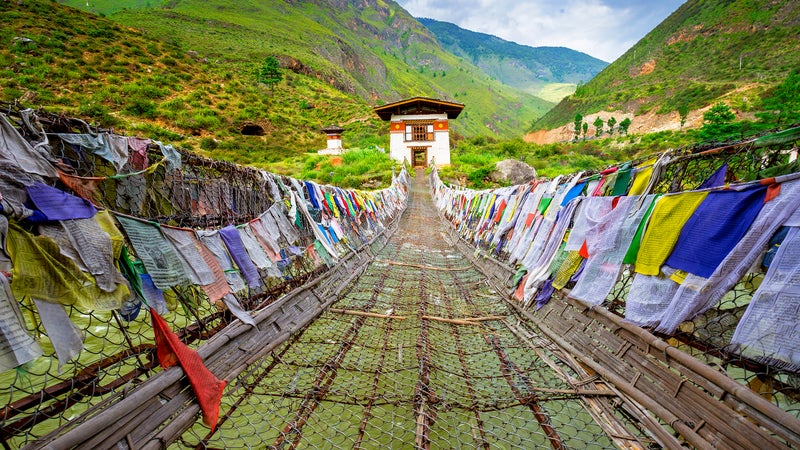 Paro Valley, Bhutan: 7 Days
The Jomolhari Loop Trek is an excellent high-altitude hike for those who want a taste of the Himalayas but have a limited amount of time. The weeklong route starts in the village of Gunitsawa, in the Paro District of northwest Bhutan, and leads to Jomolhari's peak, which straddles the border with Tibet, before returning to the village. You'll gain 16,000 feet in elevation but at a steady enough incline to allow your body to acclimate. The loop passes monasteries and museums, glacially fed streams and lakes, juniper forests, mountains sacred to the Bhutanese, and yak-herding families. It's possible to hike yourself and camp along the route, but consider the full two-week Jomolhari Trek with outfitter MT Sobek (from $6,295), which covers about 55 miles on foot. The trekking seasons are typically April through May and October through November. In an effort to keep visitor numbers low, Bhutan charges a significant tourist fee (from $200 per day), but this amount covers a host of costs, from lodging to a licensed guide, so be sure to check the government website to start.
John Muir Trail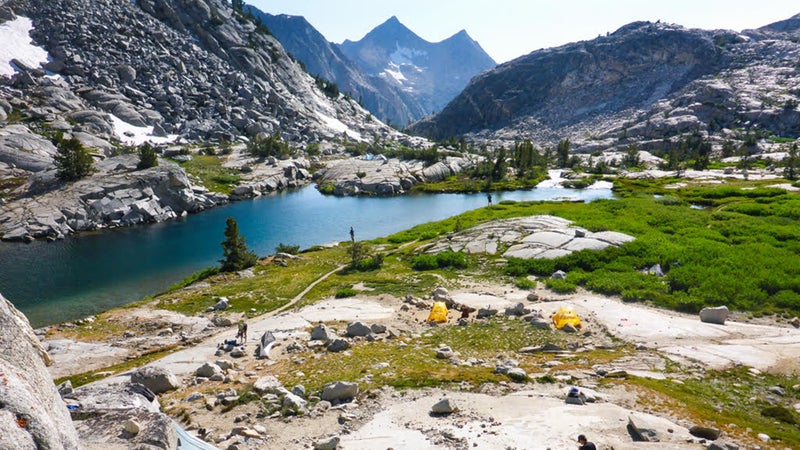 Sierra Nevada, California: 8 Days
The John Muir Trail is one of the most iconic long-distance hikes in the U.S. It passes through three national parks—Yosemite, Sequoia, and Kings Canyon—and tops out on 14,495-foot Mount Whitney, the highest peak in the lower 48. But not everybody has three weeks to devote to hiking this 211-mile trail. And scoring a permit for it has become nearly impossible. The good news? If you book a guided trip with Southern Yosemite Mountain Guides, it'll take care of the permitting for you. The outfitter also now offers abbreviated trips on the JMT, like a 13-day northbound trek or a ten-day Sierra traverse. Only have about a week? Spend eight days hiking the Rae Lakes Loop yourself along a stunning section of the trail in Kings Canyon National Park.
Pinhoti Trail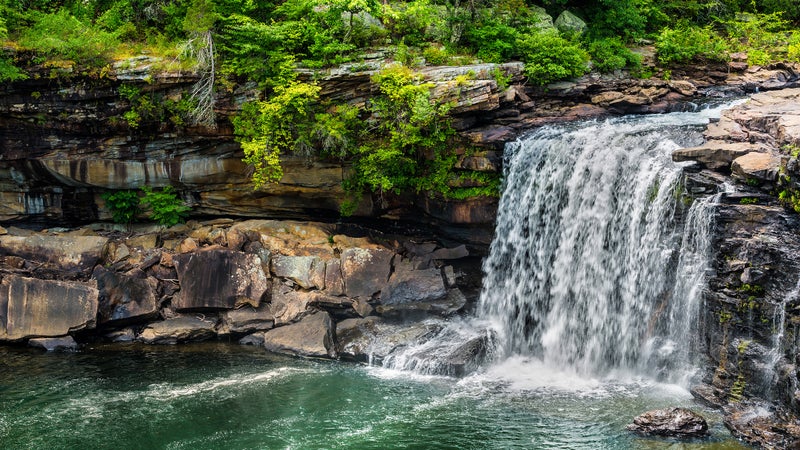 Appalachian Mountains, Alabama and Georgia: 14 Days
The Pinhoti Trail stretches 171 miles across Alabama's Appalachian Mountains and another 166 miles through Georgia, making it the longest trail in both of those states. Part of the still under development Great Eastern Trail and a designated national recreation trail, the Pinhoti is a good training ground if you're contemplating doing the whole Appalachian Trail or if you want something like it but shorter. In January, an 18-year-old named Willie Thacker completed a self-supported thru-hike of the trail in six days and 16 hours, earning the current fastest known time. Regular-paced hikers will need two or three weeks to tackle it all.
Lead Photo: Chris Plewa