Best Towns 2009
Healthy. That's the word we kept coming back to. And we don't mean a fit or skinny population; we're talking about a city's cultural vibrancy, economic well-being, and overall quality of life. Presenting our picks for the 10 best cities in America, from Charlotte, North Carolina, to Albuquerque, New Mexico. Plus: Our 10 favorite small towns.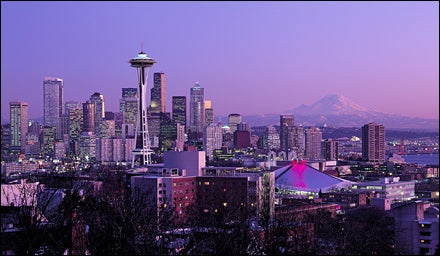 Heading out the door? Read this article on the new Outside+ app available now on iOS devices for members! Download the app.
America's Best Cities
Where to Vent
Still think we screwed up by not picking your town? Let us know
in our forum
.
How We Ranked Them
First, we started with the 100 most populated cities in America, using public data to rank them on factors like cost of living, unemployment, nightlife, commute time, and access to green spaces. Then we took the 28 candidates with the highest overall averages and put them through a second round of number crunching, comparing things like the percentage of the population with college degrees, income level in relation to home prices, and weather. The wild card? Our own multisport factor, which rated each of our finalists on a scale of 1 to 5 for quality and proximity to biking, running, paddling, hiking, and skiing. After adding it all up, we had our top ten.
10. Charlotte, North Carolina
9. Cincinnati, Ohio
8. Minneapolis, Minnesota
7. Portland, Oregon
6. Albuquerque, New Mexico
5. Boston, Massachusetts
4. Austin, Texas
3. Atlanta, Georgia
2. Seattle, Washington
1. Colorado Springs, Colorado
PLUS: Our 10 favorite small towns
Charlotte, North Carolina
No. 10
Charlotte Trolley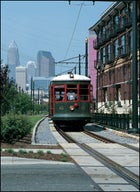 Charlotte trolley
KEY STATS
1.7 million: Population (metro)
$171,000: Median home price
B: Multisport grade
$1 billion: Amount the NASCAR industry pumps into Charlotte's economy annually
Charlotte's been rising. Its population has doubled over the past 20 years, and eight Fortune 500 companies now call the greater Queen City area home. Today, suit-and-tie bankers polish off sushi on bustling corners where vendors used to hawk catfish fresh from the cityside Catawba River. But while skyscraper-dense Charlotte is now legitimately cosmopolitan the Ritz-Carlton will open its doors uptown this fall it hasn't forgotten its southern roots: The city is renovating the 100-year-old brick buildings of Uptown Village, and Dale Earnhardt Jr. just opened a new bar in the 267,000-square-foot Epicenter. The same blend of old and new applies to public transportation: While the city continues to expand its light-rail system, it's also spending $421 million to refurbish the its 20th-century trolleys. Another high priority is recreation. The U.S. National Whitewater Center, just 15 minutes from downtown, is home to the world's largest man-made rapids and the country's best outdoor climbing gym. And two hours to the west is multisport mecca Asheville, where you can hike and bike 2,000 miles of trails in the Pisgah and Nantahala national forests. While Charlotte has been particularly hard-hit by the recession Bank of America is based here there's reason for hope: Duke Energy's new 48-story headquarters, to be completed in 2010, sits in a cultural corridor that will include two museums, a performing-arts center, and Wake Forest College's latest business extension.
Cincinnati, Ohio
No. 9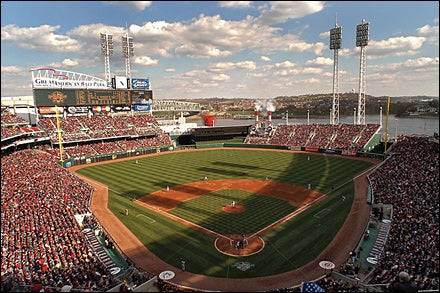 KEY STATS
2.1 million: Population (metro)
$106,000: Median home price
B-: Multisport grade
1 million: Pounds of goetta a German dish consisting of pork, beef, and steel-cut oats consumed locally each year
With its low cost of living and resilient and well-balanced blend of industries (everything from aerospace to advertising), Cincinnati topped our charts for best economy. But what about actually living there? For a local perspective, we turned to former Outside staffer Jay Stowe,a Cincinnati native who's now editor in chief of Cincinnati Magazine, for a (mostly) objective opinion. For starters, Stowe says, it's an incredibly easy city. The downtown is "very urban and completely walkable," and the city is ringed with green spaces, parks, and lush hillsides. The city council and mayor are trying mightily to get a streetcar line running through the urban core, a long-term cycling-infrastructure plan that will include a downtown bike-commuter complex is in the works, and ground has been broken on the Banks, an $800 million multi-use riverfront development that will change the face of the city. For its size, Stowe says, Cincinnati boasts "cool architecture, genuinely awesome independent restaurants, and neighborhoods full of affordable, eclectic houses and one of the country's biggest Oktoberfests, where people willingly don lederhosen and do the Chicken Dance totally unironically." Then there's its proximity to what Stowe refers to as a "vast inland adventure empire," by which he means Kentucky and West Virginia. The city is just two hours from Kentucky's Red River Gorge, a world-class climbing area (and a great place to hike and camp), and four hours from Fayetteville, West Virginia, the whitewater hub of the East Coast.
Minneapolis, Minnesota
No. 8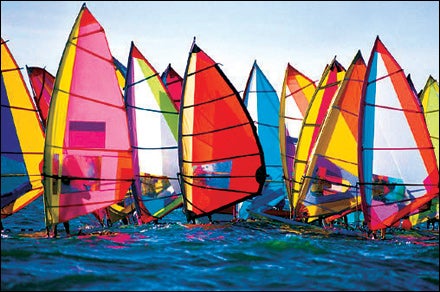 KEY STATS
3.2 million: Population (metro)
$174,000: Median home price
B: Multisport grade
22,737: Number of canoes and kayaks registered in Minneapolis zip codes
Minnesota native Garrison Keillor, in his radio program A Prairie Home Companion, says of his fictional town Lake Wobegon that "all the women are strong, all the men are good-looking, and all the children are above average." We feel the same way about Minneapolis. It's a metro area of three million people but has the ethos of small-town America. It's also got verve: The city that gave rise to the Replacements is now home to a thriving music scene in clubs like First Avenue and Varsity Theater. Eat Street is packed with a variety of impressive international cuisine. And downtown has the Upper Midwest's largest farmers' market. All of which is gravy: Minneapolis made our list largely because of affordability, education, and its diversified economy. (Seventeen Fortune 500 companies call the metro area home, including Target, Best Buy, and 3M.) Sure, it's cold in the winter the average low is five degrees but with 27 miles ofgroomed nordic-ski trails within city limits, two designated (and wicked fun) sledding hills, and a highly competitive pond-hockey tournament on Lake Calhoun, it's anything but dreary. And in the summer, the Twin Cities' parkland, all 181,691 acres of it, plus 750-odd lakes including the paddle-friendly Chain of Lakes is perfect for making the most of the long, warm nights. Call it the Twin City Effect: Everything is twice as good here.
Portland, Oregon
No. 7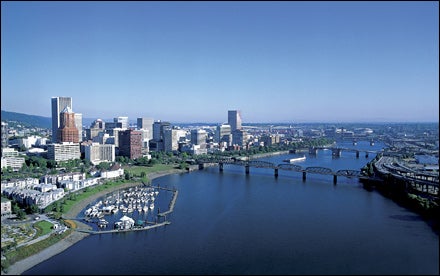 KEY STATS
2.2 million: Population (metro)
$248,000: Median home price
A: Multisport grade
2 million: Number of volumes at Powell's, the largest bookstore in the world
Or, as we like to call it, Velo City. With cycling advocates in high places, the highest concentration of custom bicycle builders anywhere, and a 300-mile bike-route network set to triple in length over the next two decades, Oregon's biggest city definitely lives up to its rep as the most cycle-friendly place in the U.S. But it's not just about bikes. Indeed, the assorted natural playgrounds of PDX's Pacific Northwest setting have long lured multisport types in search of a temperate paradise. Mount Hood, centerpiece of a million-plus-acre national forest withyear-round skiing, is only 30 miles away; the Columbia and Willamette rivers border and bisect the city, respectively; the coast is 80 miles east; and 5,000-acre Forest Park is just one of 250 green spaces in town. But Portland's coolness draws coveted creative-classers like freshmen to free beer (there are 29 breweries within city limits, by the way), and that magnetism is partly responsible for the relatively high unemployment rate, with competition tough in liberal-arts fields. So look before you leap. The biggest employers are in technology, health care, education, and sportswear (Nike, Columbia, et al.), and home prices post-crash are on the rise again. But you get what you pay for: fertile arts and music scenes, world-class food and drink, and an extensive public-transit system amid plenty of wilderness, big water, and mountains.
Albuquerque, New Mexico
No. 6
Sandia Mountain Foothills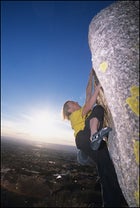 Sandia Mountain Foothills
KEY STATS
845,000: Population (metro)
$182,000: Median home price
B: Multisport grade
278: Average number of sunny days
A few cities in the Southwest enjoy their own versions of Albuquerque's main attractions: a surplus of sunshine, mild weather, and easy access to trails, rivers, and mountains like the 10,678-foot granite escarpment above town. But what sets the Duke City apart these days is stability. Off the speculators' radar, Albuquerque was relatively unscathed by the circus-tent collapse of the housing market, even as its economy bolstered by growth in the high-tech, film, and renewable-energy industries has remained stable. The upshot? It now boasts the fifth-lowest unemployment rate among major U.S. cities. And when all those workers are ready to blow off some steam, the city welcomes them with more green space per capita than any on our list including easy-access singletrack and the 38,000-acre wilderness just east of the city. Plus three ski areas (including the steeps of Taos), fly-fishing in the Jemez Mountains, and Class IV whitewater are all within day-trip range. Take that, Phoenix. It's also a good place to save: The low cost of living and reasonably high wages in professional fields put Albuquerque fifth on Salary.com's list of the best U.S. cities for building personal net worth meaningyou'll have all the more means to gear up for time off the clock.
Boston, Massachusetts
No. 5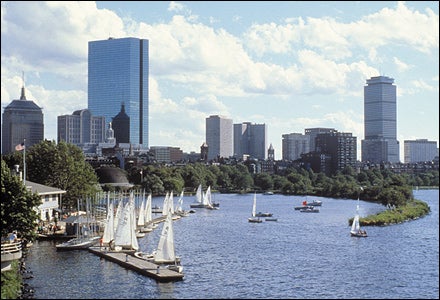 KEY STATS
4.5 million: Population (metro)
$290,000: Median home price
B: Multisport grade
7,250: Members of Community Boating, the largest public sailing program in the U.S.
With its storybook brownstones and brick sidewalks, Boston is still very much a product of its past. But thanks in part to its inordinately high student population more than 80 colleges and universities are based here and collective smarts (along with Seattle and Minneapolis, it's one of the nation's most literate cities), it's certainly not stuck in it. Environmentally friendly communities like the Davis Square Lofts are popping up in renovated industrial warehouses, and medical-research jobs are burgeoning, thanks to forward-thinking organizations like the Dana-Farber Cancer Institute. The Big Dig, which redirected I-93 underground, is (finally) done and now topped by the Rose Fitzgerald Kennedy Greenway, a mile-long series of parks and gardens in the heart of downtown. More green space means more time spent outside. With the Boston Athletic Association, sponsors of the city's namesake mara­thon, leading the charge, you'll find runners (and bikers) galore along the Emerald Necklace, 1,000 acres of interconnected parks and trails. Plus, within three hours, you can be mountain-biking the Berkshire Mountains or skiing at Loon Mountain, New Hampshire, one of the East Coast's best resorts. Of course, you could always just pick up some Sox tickets and get schnockered at Fenway Bostonians' favorite pastime.
Austin, Texas
No. 4
KEY STATS
1.6 million: Population (metro)
$182,000: Median home price
B-: Multisport grade
92: Number of annual music festivals held in town
Yes, the originator of the KEEP [your city's name here] WEIRD bumper sticker is still plenty kooky, but it's also young and remarkably active. With Barton Greenbelt 800 acres of wilderness in the heart of downtown, a lunchtime bike, kayak, or swim is standard practice for the techies, hippies, cowboys, and students (the University of Texas is here) who call Austin home. While the music scene really does live up to the hype, the running and biking communities are just as lively. Not only does local running shop RunTex lead training groups around LadyBird Lake every weeknight; it operates free water stations for anyone runners, bikers, walkers, even pooches who needs a cool drink. Bikers can get a tune-up at Lance Armstrong's gleaming new 18,000-square-foot skinny-tire emporium, Mellow Johnny's, before riding to bike-in movies at Café Mundi or tackling the city's impressive array of lanes and paths, which will expand to an astounding 900 miles by 2020. The economy is just as robust: Austin has proven to be, if not recession-immune, at least recession-resistant, thanks to big names like Dell and Whole Foods and a booming software industry. But what makes Austin stand out is its affordability: Bars like Ginny's Little Longhorn still serve $2 Lone Stars, taco vendors hand out three for a dollar, and the bus routes around the center of town still cost 50 cents. Whichmeans that for the price of a Manhattan power lunch, you can practically eat and drink all month.
Atlanta, Georgia
No. 3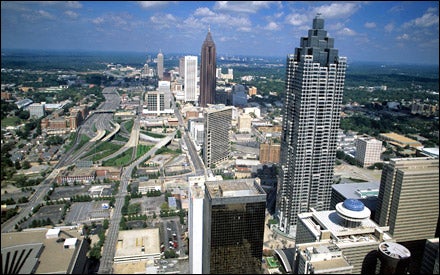 KEY STATS
5.3 million: Population (metro)
$115,000: Median home price
B-: Multisport grade
0:Net carbon emissions generated by the Corner, a part of Virginia Highland, the city's iconic nightlife district
Don't call it "Hotlanta." Locals will sigh and tell you there's much more to this southern metropolis than sultry summer nights. The Chattahoochee River home to some of the best trout fishing in the South flows through the city, offering everything from boating (the Class II Devil's Racecourse) to cliff jumping (the Palisades area). Atlanta is also less than 90 minutes from the beginning of the Appalachian Trail, in north Georgia, and half an hour from Con­yers's famous singletrack. (Mountain biking debuted here as an Olympic sport in 1996.) Local blue chips like Coca-Cola, Home Depot, and Delta anchor a strong economy that as evidenced by recently LEED-certified Phillips Arena, the first sports stadium of its kind in North America is investing in sustainability. The Brick Store, a classic gastro-pub, and the Porter, a new beer bar, offer some of the best brew lists in the country, while nearby music venues like the Earl debut major indie-rock and hip-hop acts. Home prices remain affordable throughout much of the city, especially in the up-and-coming Eastside neighborhoods. While commuting by car is a legitimate gripe, the recently launched Beltline Initiative will help ease some congestion: A 22-mile-long "live-work-play" corridor including parks, trails, and green space it's one of the most progressive urban-planning projects in the country. Until it's finished, there's 189-acre Piedmont Park. Just a short walk from downtown, it's the big city's green jewel.
Seattle, Washington
No. 2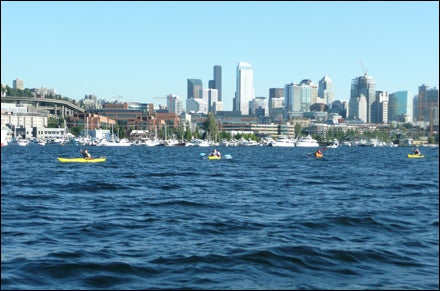 KEY STATS
3.3 million: Population (metro)
$315,000: Median home price
B+: Multisport grade
80: Percentage of Seattleites with a library card
Forget about the rain already. No place in the U.S. marries urban cool with a healthy lifestyle like the Emerald City. It's got world-renowned restaurants, outstanding theaters, and a bevy of museums, all tempered by the signature Northwest flavor of weekend farmers' markets, artist sanctuaries, and aggressively wireless coffee-house culture. The recession arrived late in Seattle, thanks to future-trending corporations like Amazon, Micro­soft, and Boeing, and unemployment leveled off in March, helping the city avoid a major collapse in housing prices. Leaving nature-hungry urbanites free to conduct business as usual: There's Discovery Park, a 534-acre trail runner's dream that overlooks the Cascade and Olympic ranges, and kayak-filled Puget Sound. There's the I-5 Colonnade, a 7.5-acre mountain-bike park with rock chutes, switchbacks, and ladder bridges.There are four ski resorts within two hours, while Index crag, an hour and a half northeast, is perfect for sport and trad climbing. The Skykomish and Snoqualmie rivers are both within 90 minutes of town, and there's ample fishing, hiking, and camping at Mount Baker SnoqualmieNational Forest, 42 miles to the east. A little rain never hurt nobody.
Colorado Springs, Colorado
No. 1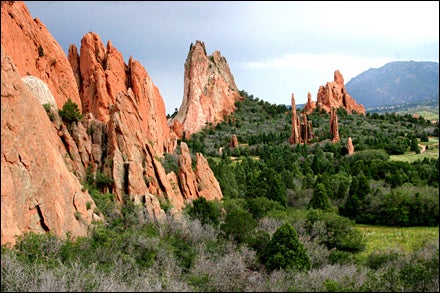 KEY STATS
617,000: Population (metro)
$180,000: Median home price
A: Multisport grade
1,200:Number of Olympic athletes who live in town to train at the U.S. Olympic Complex
There's a reason 1.3 million people have rushed to Colorado's Front Range in the past two decades: With 249 annual days of sun, an ascendant, heavily tech-based economy, and quick access to nearly four million acres of Rocky Mountain wilderness and a dozen world-class ski resorts, it's simply a pretty awesome place to live. And while we love Denver's laid-back vibe (see right), the Springs simply outscored it this year. (Boulder wasn't large enough to qualify.) Considering that the town is base camp for both the Air Force Space Command, NORAD, and ultra-conservative advocacy groups like Focus on the Family, it may be a bit conservative for some. But regardless of your political bent, it scored extremely high in our education category, has the best weather of any city on our list, and, most important, blew away the competition when we compared average income to cost of living. The city is experiencing something of a cultural resurgence, too. Colorado College's ten-month-old, $33 million performing-arts center has begun drawing national classical music and dance groups, and this year the city launched its own roots-and-blues festival, Meadowgrass. But you don't come to the Front Range for the music. You come for 14,117-foot Pikes Peak (directly above town); the Arkansas's Class IV rapids (two hours west); world-class athletic facilities (Carmichael Training Systems is based here); and 260miles of multisport trails available within a ten-mile radius. Sure, there are a few other towns with this many outdoor options, but they generally cost twice as much or, like Boulder, require you to shave your legs.
The Best Small Towns
Our 10 favorite adventure burgs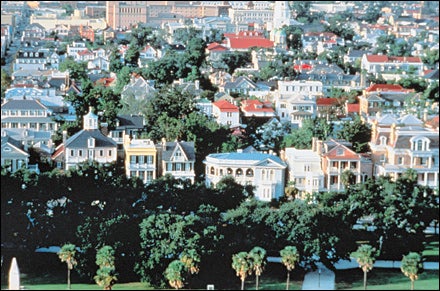 Salida, Colorado
Think of Salida (pop. 5,000) as a ski hub without a resort—the nearest hill is the underrated, overpowdered Monarch Mountain, 20 minutes away. Which means residents of thisunpretentious, bike-friendly town can take advantage of 12 nearby fourteeners, the Class III–IV Arkansas River, which runs through town, and epic mountain biking on the Monarch Crest Trail—without Aspen home prices.
Leavenworth, Washington
At first glance, the Bavarian-themed buildings that line downtown Leavenworth (pop. 2,100) might strike you as kitschy, the kind of architecture that's made for tourists. But crack-climb on the granite cliffs of nearby Tumwater Canyon, ski on the 37 feet of snow that fall annually on Stevens Pass, or raft the Class IV Wenatchee River—all within half an hour of town—and you just might find yourself looking at real estate. And yodeling.
Charleston, South Carolina
Chucktown is affordable (median home price, $235,000) and small (pop. 110,000) but comes with the vitality of a metropolis, thanks to its kaleidoscopic heritage and a happening downtown. And since it sits at the confluence of the Cooper and Ashley rivers and the Atlantic Ocean, it's also prime watersport territory: There's sailing in the harbor, sea-kayaking through the marshes of the Intracoastal Waterway, and surfing at Folly Beach.
Alpine, Texas
At 4,481 feet, Alpine (pop. 4,800) avoids the smoldering heat of the West Texas lowlands and, partly thanks to the presence of Sul Ross State University, is home to a vibrant, thriving main street (think a kindergarten version of Austin's 6th Street). Davis Mountains State Park(30 minutes away) offers year-round camping and cycling, while Big Bend National Park, 90 miles southeast, offers some of the most rugged backcountry hiking and mountain biking in the country.
New London, Connecticut
As in the gritty port town known for the nearby submarine base? Well, yes. New London (pop. 25,923) is rebounding, with a surge in housing development on the Thames River and new restaurants, art galleries, and jazz bars near the waterfront. Home prices are a fraction of what you'll find in nearby Fairfield County, but the sailing on Long Island Sound is just as good.
Taos, New Mexico
Picture Colorado. Now remove most of the people; sprinkle with artists, hippies, eccentric ski bums, celebs, and the occasional nuclear scientist and you've got Taos (pop. 5,800). With the Class IV–V drops of the Rio Grande, a dozen fun little trout streams, and some of the country's most challenging in-bounds terrain (Taos Ski Valley) all within a quick drive, theaccess here rivals that of any Rocky Mountain town.
Ashland, Oregon
Ashland (pop. 23,000) is an anomaly: It's got the Northwest's first-rate recreation (you can bike or trail-run right from town in the surrounding Siskiyou Mountains, and the nearby kayaking is incredible) and culture (famous Shakespeare Festival) but not the rain (196 days of sunshine annually). And with its Napa-style vineyards, this border town is a bit Cali—in a good way.
Ely, Minnesota
There's a reason iconic outdoorsmen like polar adventurer Will Steger and nature photographer Jim Brandenburg call Ely (pop. 3,700) home: It's the main gateway for the 1.3-million-acre Boundary Waters Canoe Area Wilderness. As such, main street is lined with outfitters and outdoor-equipment stores, and even the local radio station, WELY—a quirky polka-and-rock channel—incorporates a North Woods twist: They broad­cast daily "wilderness shout-outs" to people camped out in the backcountry.
Yellow Springs, Ohio
Originally built as a spa town to capitalize on the nearby mineral springs, Yellow Springs (pop. 3,800) is as outdoorsy as Ohio gets. The limestone gorge and rolling hills of nearby John Bryan State Park offer climbing, mountain biking, and paddling on the Little Miami River. And while the recent closure of Antioch College dealt a serious blow to the economy, it's still commuting distance to Dayton (25 miles) and Columbus (55 miles).
Boone, North Carolina
When Lance Armstrong launched his comeback to pro cycling in 1999, he was holed up in a spartan cabin in this sleepy (pop. 14,200), affordable college town (Appalachian State University). While the winding country roads are still a road cyclist's dream, that's just part of the recreational picture: Within minutes you can be rock climbing, peak bagging, whitewater rafting, and even skiing.