Friday Fantasy
The Best Backcountry Cabin in Colorado
The Thelma Hut at Campfire Ranch Red Mountain Pass is surrounded by crowd-free hiking trails (and skin-up ski slopes come winter) and has a hutmaster who will cook for you while you're adventuring outdoors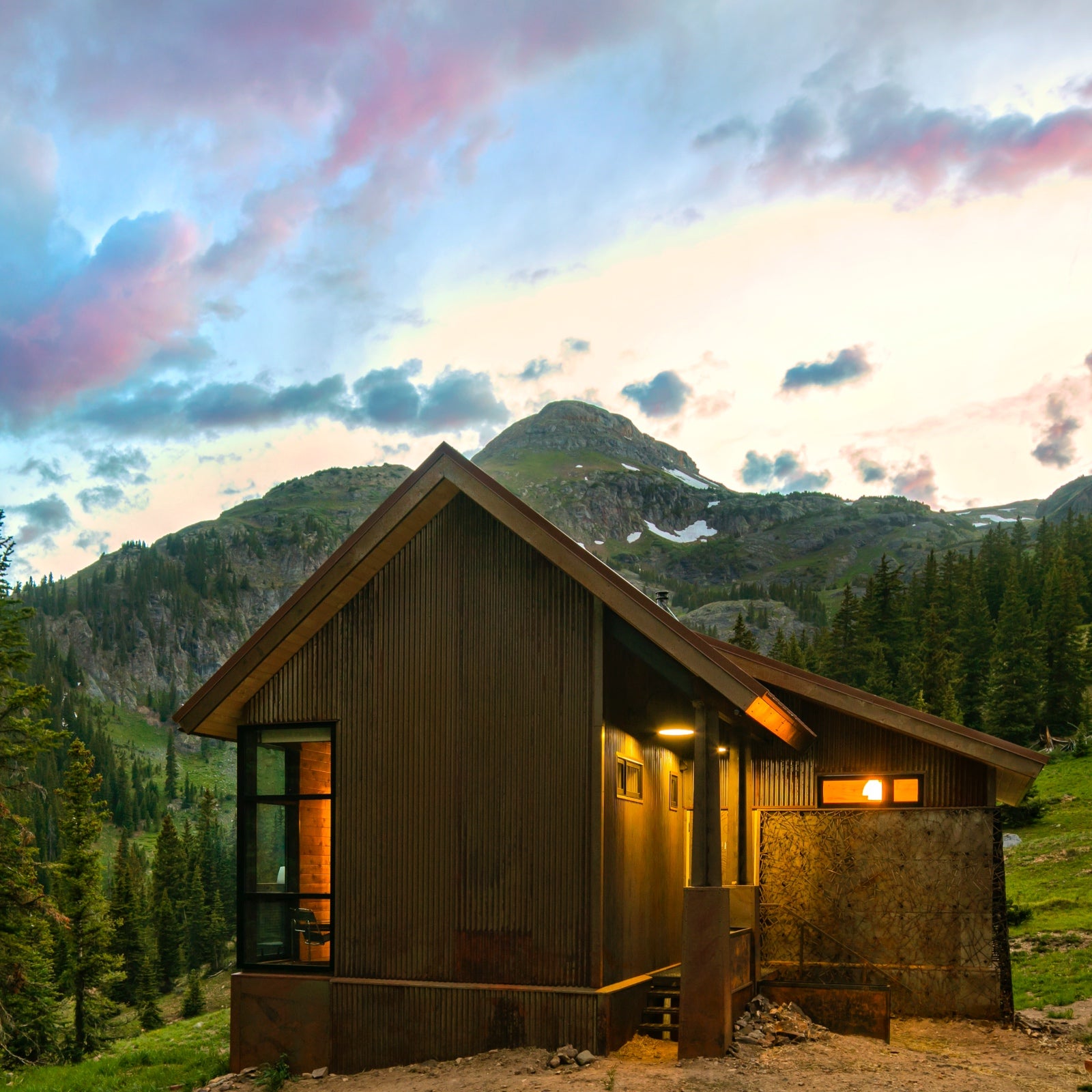 Courtesy Alex and Doug Friend
Heading out the door? Read this article on the new Outside+ app available now on iOS devices for members! Download the app.
Ever come across an incredible hotel that stops you mid-scroll and makes you think, Wow, wouldn't it be something to stay there?We do, too—all the time. Welcome to Friday Fantasy, where we highlight amazinghotels, lodges, cabins, tents, campsites, and other places perched in perfect outdoor settings. Read on for the intel you need to book an upcoming adventure here. Or at least dream about it.
Why We Love the Thelma Hut at Campfire Ranch Red Mountain Pass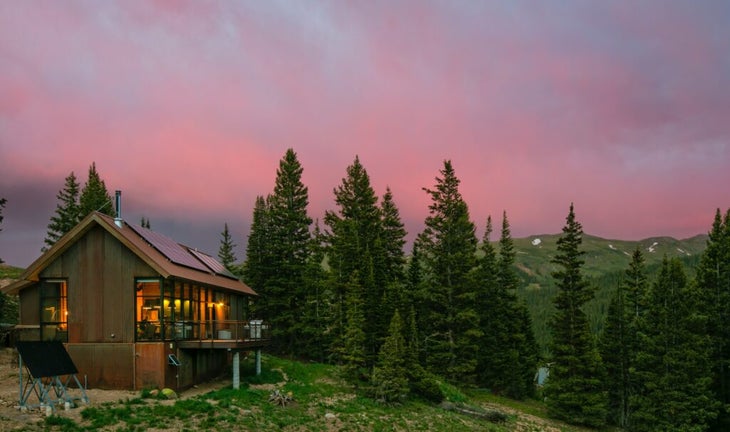 On most hut trips in the United States, you need to haul your supplies and are responsible for the cooking and cleaning. The Thelma Hut at Campfire Ranch Red Mountain Pass in southwestern Colorado's San Juan Mountains, however, is not your standard hut visit. It delivers a hosted, European-style backcountry experience, and all you have to do is work up an appetite outdoors.
When I visited a few winters ago with friends, we stayed out all morning lapping powder runs, without seeing another soul, and after skied straight to the front door. From the boot room, we could smell the Parmesan-and-tomato bisque our hutkeeper had waiting for us in the large communal dining area. First we warmed up with soup by the wood-burning fire, then we continued to thaw out in the sauna. By the time we'd washed up, a spread of freshly baked bread and pork ragu polenta was laid out at the dining table. You can expect a similar stay in the warm-weather months, only you'll likely be out hiking those same surrounding slopes we skied and the seasonal menu will be different.
Thelma, located at the 11,200-foot summit of Red Mountain pass, was the private family cabin of Alex and Doug Friend. Their family spent three summers building the off-grid solar-powered building and opened it to guests in December 2018.
Buyouts of the property book up months in advance—and for good reason: this landscape is made for year-round adventure, with a circuit of hiking trails leading from the hut to three alpine lakes and awesome tree skiing come winter just beyond the door. Best of all, it's secluded.
The Thelma hut can sleep up to eight people. Designed with a king bed, four bunk beds, and a loft with a queen-size bed, it's the perfect base for a groups of friends or families. I've been there for everything from backcountry ski trips with my girlfriends to birthday celebrations.
In June, outdoor-hospitality company Campfire Ranch took over management and is making Thelma Hut even cooler, with camping in the works for 2024. Already new is an adventure concierge to help guests plan activities.
Adventure Intel
The owners consider summer and fall the secret seasons here. It's rare to see other hikers on the local trails. The hut is located on the same road as the Porphyry Gulch Trailhead, a jeep trail that accesses the Porphyry Basin Trail. This 7.6-mile, round-trip trek heads up to nearly 13,000 feet elevation and past abandoned mines and a series of sparkling alpine lakes.
The nearby 4.2-mile (one way) Rainbow Trail is another scenic option. "It's so fun, it's worth doing twice," says Sam Denehard, founder of Campfire Ranch. Advanced riders can tackle the Boulder Gulch Trail, a 5.5 mile (one way) route in Silverton.
You can also forage for mushrooms, like porcini and hawk's wings, nearly all summer.
If trail-running is your thing, it's possible to head to the hut from Telluride, covering a distance of around ten miles. Trail Run Adventures offers private guiding of this nature.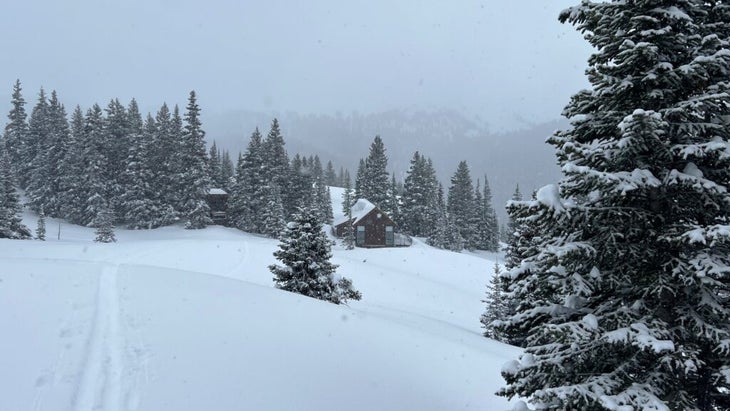 Backcountry skiing is the focus for most winter guests. The hut is south facing, positioned on a bluff of the Porphyry Basin, so you can look upvalley to the west and downvalley to the east and south toward Silverton. The terrain at and above the hut ranges from beginner to expert and consists of rolling hills and ridgelines. Below the hut are mostly glades. Skiers and snowboarders who explore beyond the immediate property area of the property will be rewarded with open bowls, exposed couloirs, and the 13,000-plus foot peaks of the surrounding San Juans.
If you're new to backcountry skiing, or if the thought of exploring unfamiliar slopes makes you nervous, Alex Friend recommends booking a guide through local outfitters like San Juan Expeditions or Mountain Trip. Another trusted option is Peak Mountain Guides' American Haute Route trip, which strings together stays at Thelma and the nearby Opus Hut.
Choice Room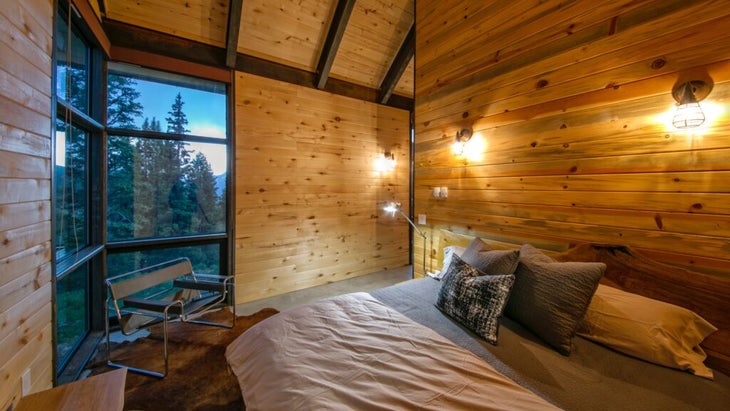 The spacious king bedroom offers the most comfort and privacy and has a window overlooking the forest. Under the new management all bedding is now supplied. If you have your eye on the loft area, note that it can get hot in the summer.
Eat and Drink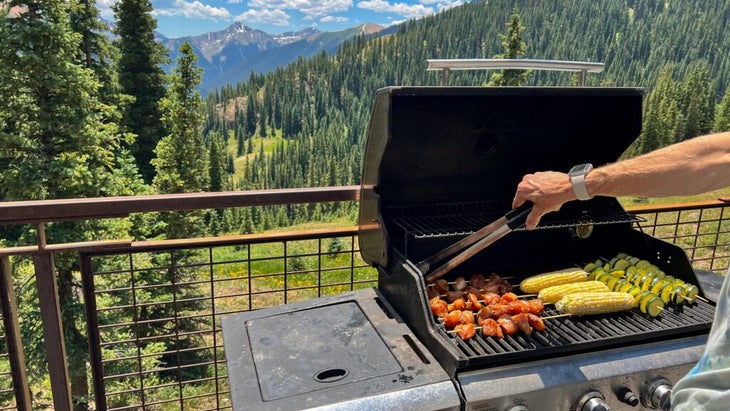 After a long day of backcountry skiing or hiking and a few beers, no one really wants to cook. At Thelma, you can relax while your hut keeper does all of the cooking (for an extra fee; see Details, below). Provisions are procured from local farmers' markets in Durango and Montrose, and meat comes from local family ranches. In the mornings, you might fuel up on homemade granola and yogurt, zucchini bread, sweet potato hash, and scrambled eggs. "We always make some sort of egg dish to ensure people have enough protein for their adventures," says Friend.
In lieu of lunch, there are healthy afternoon snacks like hummus and veggie chips or a cheese plate. Winter stays include an aprés-ski soup service. For dinner, you might be served bison Bolognese, chicken with orzo, grilled burgers, or polenta topped with mushroom ragu. Expect to bring your own booze (and pack out the containers upon departure).
When to Go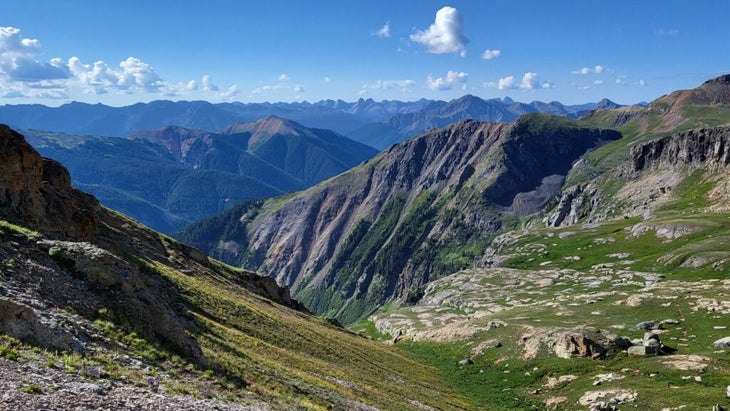 Thelma is open from the end of June through mid-October, and mid-December through the end of April. In summer and fall, this area is a hiking and biking paradise. Choose your backdrop: technicolor summer wildflowers or golden fall foliage. Summer and fall reservations open January 1, and as of July 21 there was still plenty of availability through fall.
Securing winter reservations, however, requires foresight, because this area is home to some of the best backcountry ski touring in the state, and those in the know have it on their radar. I've already programmed an alert on my phone for the day winter reservations open: August 1 at 12 A.M. In the past, winter stays have sold out in 24 hours, so know your dates and be prepared to book on the website and have alternate weekends in mind.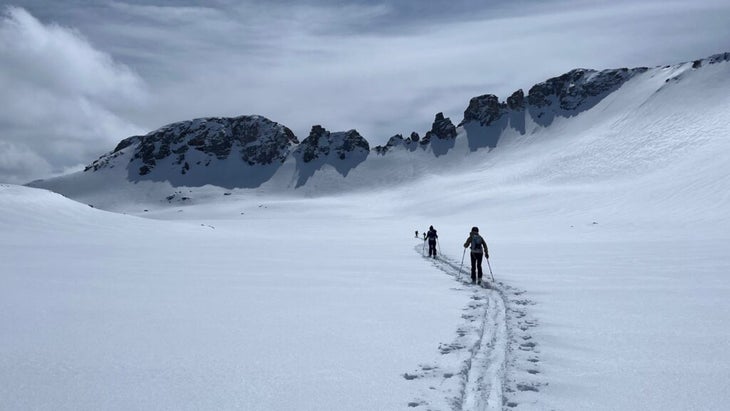 How to Get There
While this location feels remote—you won't have Wi-Fi, but there's great cell service—the Thelma Hut is just a half-mile from U.S. Highway 550 and not far from cool mountain towns like Silverton (15 minutes south) and Ouray (20 minutes north). If you're driving from Denver International Airport, expect to be on the road about six hours.
Compared to most huts, Thelma is remarkably accessible. There's a parking area six-tenths of a mile south of Red Mountain Pass, near the Addie S. Cabin. The trail to Thelma is unmarked but starts across the road on the west side of Highway 550; from there it's a half-mile up 250 vertical feet to the hut (in the winter, manageable enough to drag a sled packed with essentials)—don't worry, you won't be traversing any avalanche terrain.
In summer, if you have a high-clearance, all-wheel-drive or four-wheel-drive vehicle, you can drive up via Forest Road 822/Country Road 65, just south of the Black Bear Pass Trailhead.
Don't Miss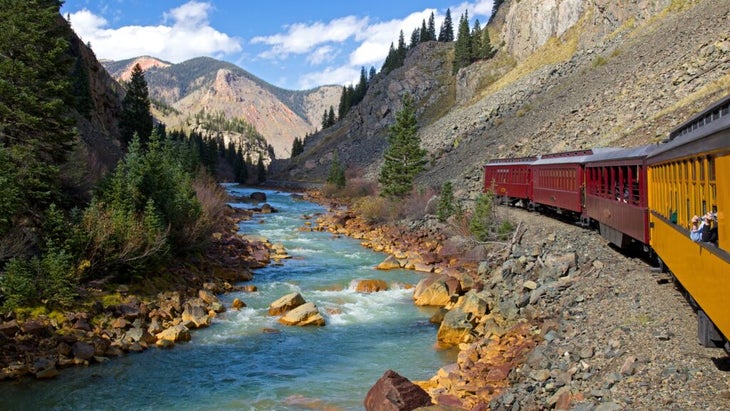 This area's rich mining history makes it popular with families. You can spot old mining structures, like the Yankee Girl Mine, one of the only vertical-shaft mines in the region, right off the highway. Kids love riding the Durango and Silverton Narrow Gauge Railroad. The scenic seven-hour round-trip journey takes in views of San Juan National Forest and the Animas River and includes a two-hour layover in historic Silverton. Also worth a visit is the Ute Indian Museum in Montrose, one of the only museums in the country devoted to a sole tribe, and Purgatory Ski Resort, a mountain-biking mecca with 400 miles of singletrack in the summer and more than 1,600 skiable acres in the winter.
Details
To Book: Campfireranch.co
Price: Hut buyout is $690 per night. Dogs are welcome and $50 per night. Meals are $72 per person.
Address:  Porphyry Gulch Trailhead
Silverton, CO 81433
Lead Photo: Courtesy Alex and Doug Friend