The Best Deals of the 2014 Ski Season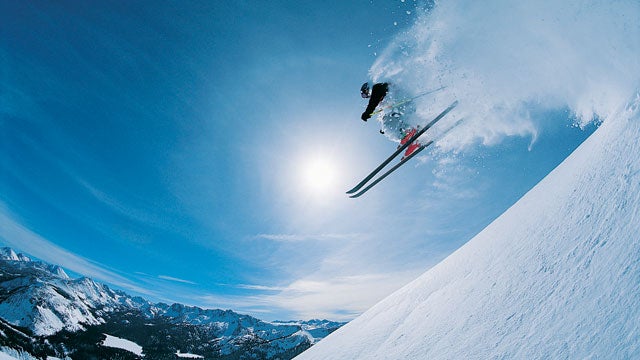 Heading out the door? Read this article on the new Outside+ app available now on iOS devices for members! Download the app.
Skiing is expensive. Walk-up lift ticket prices at major resorts now routinely top $100 a day. Then there's lodging, on-mountain lunches serving up grey burgers and limp fries for double-digit prices, and $20 pitchers at après-ski spots. With the economy on the uptick and early snowfall stoking demand, Dan Sherman, spokesman for ski-centric travel agent Ski.com, says you can't count on resorts dropping prices mid-season. You should book early and online. Here are a few deals to get you started.
1. Check Here First
An online clearinghouse for lift tickets, Liftopia has partnered with more than 250 resorts worldwide to broker excess inventory. On the slowest days, say, the Tuesday after the Presidents Day, you can save up to 80 percent at resorts like Waterville Valley, Park City, and even Aspen.
If you are looking for lodging, too, Ski.com, a travel agency geared towards ski resorts, may be able to score you even better deals on hotels and airfare as well as lift tickets. Plus, despite the ".com", they're a phone-based outfit staffed by real people, so you can talk to a live person. "There are deals everywhere you look on the Internet," says Sherman. "We cut through the clutter and find the one that's right for your vacation." The agency has arrangements with airlines, hotels and virtually every ski resort worldwide and, like airline ticket clearinghouses, can book packages based on excess inventory. They're experts at notching deals with kids skiing free or finding the third- or fourth-night lodging free packages. "You won't pay more with us; you'll probably pay less, and we make turn-key vacations happen with one phone call," says Sherman.
2. Best Ski Pass Deals: Out West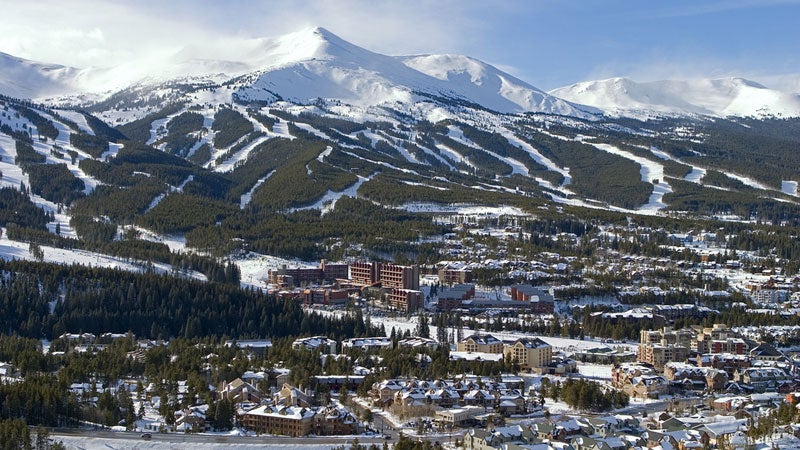 Epic Pass: The granddaddy of ski passes, the Epic gives you unlimited access to 28,797 total acres of skiing at premiere Colorado resorts, like Beaver Creek, Vail, and Breckenridge, not to mention California's Kirkwood, Northstar, and Heavenly Valley. This year's addition is the Canyons in Utah. Add five days at Verbier, Switzerland, Arlberg, Austria, and the eight Les 3 Vallees resorts in France and six discounted Ski-With-A-Friend tickets and the $729 is an amazing deal, especially considering a single day pass at Vail can run as much as $129.
Mountain Collective: In response to Vail Resorts' blockbuster Epic Pass, last year a passel of the West's premiere resorts teamed up to offer the Mountain Collective. Buy it and you get two days apiece at Jackson Hole, Mammoth, Whistler Blackcomb, Aspen/Snowmass, Squaw Valley/Alpine Meadows and a pair at Alta/Snowbird. That's 12 days of riding the steepest terrain in North America. Additional benefits include 50 percent off additional ski days at those resorts and up to 25 percent discount on lodging. $379

Rocky Mountain Super Pass Plus: This one makes the most sense for riders who live on the front range and like to spend time at Winter Park, the closest major resort to Denver, or who just hate Vail resorts, none of which are included in this package. It provides unlimited days at Copper and Winter Park/Mary Jane, six days at Steamboat, and three at Monarch. Need a fix of summer skiing? The Rocky Mountain Super Pass gives you five days at Mount Ruapehu, New Zealand. $509
3. Best Ski Pass Deals: Back East
The best pass for New Englanders looking to do a little local exploration, the Gold New England Pass affords access to 41 lifts and 2,343 acres of riding at New Hampshire's Loon Mountain and Maine's Sugarloaf and Sunday River resorts. You'll also get four $50 tickets for friends. Travel out West for a spell, and you'll score 10 free tickets at Utah's Brighton, Washington's Crystal Mountain and The Summit at Snoqualmie, or British Columbia's Cypress Mountain, not to mention unlimited lift tickets at Montana's Big Sky. $1,210
Don't like those New England resorts? The Nor'Easter furnishes unlimited access to Vermont's Mount Snow, New Hampshire's Wildcat, Attitash, and Crotched, and Pennsylvania's Jack Frost Big Boulder. $1,279
Mid-Atlantic residents should check out the season pass deal at Pennsylvania's Liberty Mountain Resort, which also includes unlimited access to Whitetail and Roundtop. It also features a half-hour head start on Liberty's lifts Thursday through Sunday and discounts at Vermont's Stratton, Crested Butte and 10 others resorts. $649
4. Best Ski Pass Deals for College Students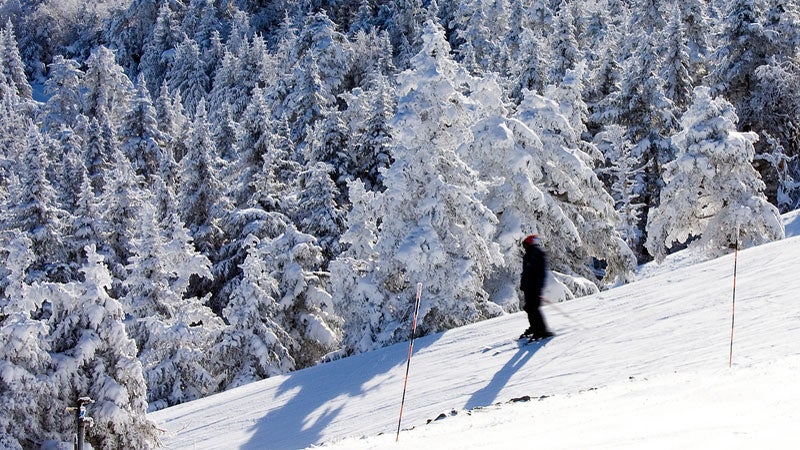 Students in New England should check out the 4.0 The College Student Pass. Full-time college students, or 2013 graduates, can get unlimited skiing at Killington Resort, Okemo Mountain Resort, and Pico Mountain at Killington, all located in Vermont, and Mount Sunapee Resort in New Hampshire. That's access to 378 trails, 8,727 vertical feet, 19 terrain parks and 59 lifts. For spring break, it also includes 25 percent off multi-day lift tickets at Crested Butte Mountain Resort, in Colorado. So it's unlikely they'd be able to actually keep the pass' namesake 4.0 if they makes extensive use it. $369
There's also the College New England Pass to Maine's Sunday River, Sugar Loaf, and New Hampshire's Loon, and unlimited free tickets for a western holiday at Montana's Big Sky, or 10 free tickets at Utah's Brighton, Washington's Crystal Mountain and The Summit at Snoqualmie, or Cypress Mountain in British Columbia. $349 until November 30
Colorado students should grab the Rocky Mountain Super Pass Plus College Pass, which furnishes unlimited skiing and riding at Copper and Winter Park, six days at Steamboat, and new this year, three days at Monarch. For the summer, it includes five days at New Zealand's Mount Ruapehu. $379
Utah college students should invest in the Canyons Youth Pass, for $429, though you have to be a Utah resident. Prefer Alta? You can get a similar pass there for $599. If you want Snowbird's season pass, you'll probably have to use mom and dad's credit card—it'll set you back $729.
5. Best Post-grad Passes
East-coast resorts don't get quite the tide of recent grads looking to ski bum as western resorts, so some of them offer great deals for 20-somethings staying closer to home. Showing they know their audience, Sugarbush titled theirs the For20s Pass: for $329.
Mad River Glenn keeps the riffraff off the slopes on weekends with their 20s Midweek Pass for skiers age 19 to 29 for $299. (Enrolled college students can ski every day of the week for just $214.)
6. Cheap Eats at Home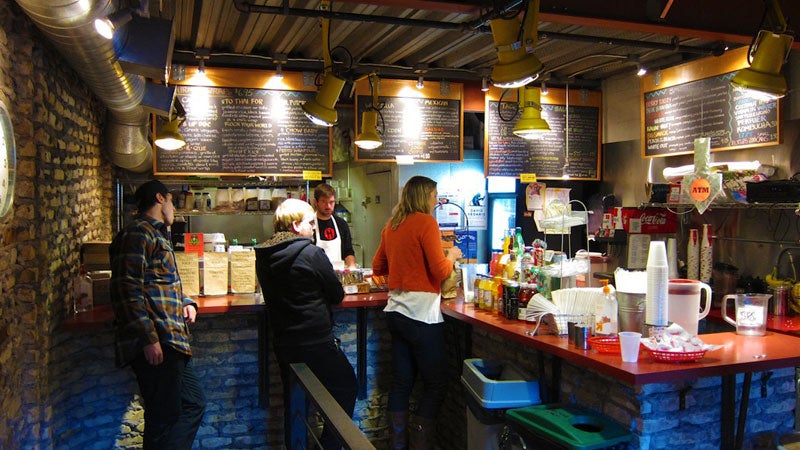 Thai Me Up, a Thai joint and brewpub in Jackson, Wyoming isn't slopeside, but offers a full-time bar menu with pork sliders, buffalo potstickers, a 1/3 pound burger, and 12 other items all for under $9. Pair it with their award-wining IPA, the Smelvin.
Dos Locos, at Colorado's Keystone resort has a legendary happy hour menu. From 2:30-6:00 pm Monday-Thursday and til 5:30 Friday-Sunday, you can score $1.15 hard tacos, and $6 quesadillas, and BBQ pork sandwiches. Wash it down with $3.50 microbrews and $2 mystery shots.
Aspen, obviously, is a pricey place. Get a reprieve at Big Wrap, a below-ground shop right across from the Gondola downtown where gourmet wraps like the Hail Caesar with roasted red peppers and pumpkin seeds will run you just $6.70 and a breakfast burrito is just $4.60.
The best thing about skiing Breckenridge in Colorado? The weekday happy hour at local institutionBreckenridge Brewery. They have 2-for-1 apps and $7 pitchers weekdays between 3 and 6 pm.
7. Cheap Eats Up North
It's hard to find anything cheap anymore in Canada, so El Furniture Warehouse, in Whistler, is a genuine revelation. Everything on the menu rings up at $4.95, from the spicy chicken quesadilla to the braised beef dip sandwich to the salads, all at hearty portions.
Check out Whitewater Resort in Nelson, BC, for some epic hike-to terrain, copious powder and a surprisingly great base-lodge restaurant. The hippie-run eatery Fresh Tracks Cafe has spawned three cookbooks and sports gourmet grub like the Buckwheat Soba Noodle Salad and the Chai BBQ Pulled Pork Panini. Most of it rings up in double digits, but its pretty reasonable for such premiere ingredients.
8. Best Contests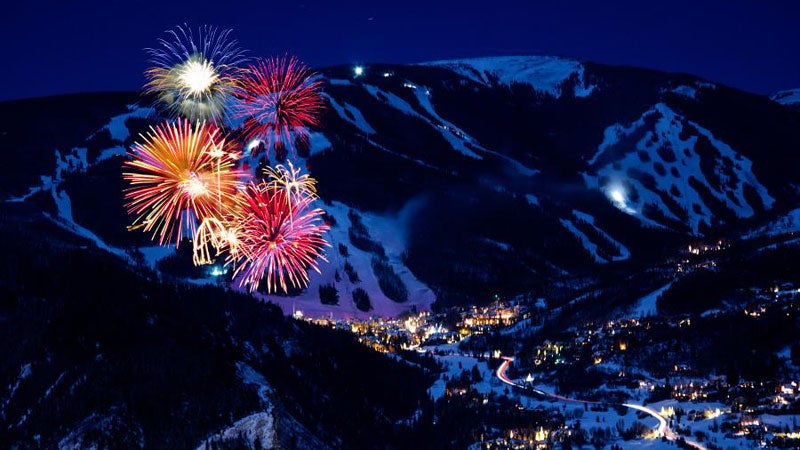 Epic Race: Beginning November 22, the first 10 skiers to ski all 26 of the Epic Pass' resorts in Colorado, California, Utah, Michigan, Minnesota, France, Austria and Switzerland, will get an Epic Pass for life. Contestants can't ride more than one resort per day in the U.S. and two resorts a day in Europe and they must post two photos and a video from designated locations at each. Unless you are very, very wealthy or already have your corporate sponsors lined up to fund this one, you probably won't win. The good news is that if you purchased an Epic Pass for this season, you will automatically be entered into a drawing to win a pair of the passes every year for the rest of your life without doing another thing. Win, and it'll afford you and a friend unlimited skiing at the Epic's North American resorts. That plus $7,000 to get you there.
Columbia Sportswear is offering a Ski Bum Scholarship to Whistler. Win three months free lodging with a pair of season passes for you and a friend, round-trip airfare for two to Vancouver, $100/day for food and a whole bunch of Columbia ski apparel. How to win: make a video showing why you should win, submit it by December 2, win the Internet vote.
Ski.com is hosting a Facebook contest wherin you can win four night's lodging at BC's Red Mountain, a pair of 2-day lift tickets, and two day passes for Big Red Cats. How to win: apply skiing cat stickers from Ski.com to things, take photos of them, post them on Facebook. Best photos win.
9. Bunk It
Even an adequate hotel room at the base of a ski resort will run you $300 a night. One alternative: old-school bunk rooms. They are low on privacy, but perfect for serious skiers focused more on making tracks than lounging in the room. There aren't many such options left in ski country, but here are a few:
The Hostel at Jackson Hole is the only inexpensive place to stay slopeside at Jackson. Private rooms start at just $69 and a bunk in the bunk room may only cost you $25.
The Peruvian, at Alta's prices, is a little deceptive since every bed includes breakfast, lunch and dinner. They also have a bunkroom for about half the rate of their regular rooms and the same access to the hot tubs.
The Alta Lodge also offers dorm-style bunking starting at just $115.
10. Thrift Shopping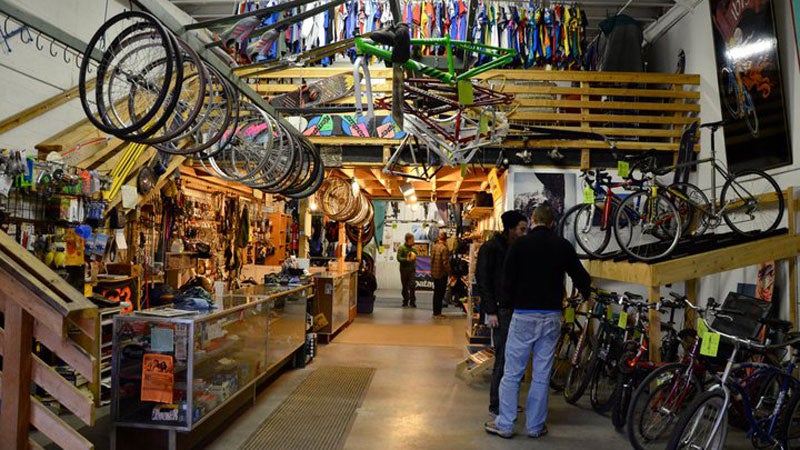 The Thrift Shop of Aspen is famously littered with designer castoffs from the rich and famous and no small number of vintage Bogner one-piece ski suits.
For more radical gear, check out Jackson, Wyoming's Headwall Sports, a consignment shop where Jackson Hole's legions of sponsored riders drop their spare Gore-tex shells to reap a little extra cash.
With millions of shoppers churning through gear, Colorado's Front Range recycles their stuff at Boulder Sports Recycler.
11. Best Deals for Beginners
Vermont's Sugarbush again features their incredible First Timer To Lifetimer program. First-time riders of any age need only complete a three-lesson package for $225, and they'll receive a free unlimited season pass (a $1600 face value) for the remainder of the season.
Colorado's Powderhorn Mountain Resort, has a similar program. Complete three lessons in two December or January blocks, or on consecutive weekends, and adults can score a season pass for $320; kids can get the same deal for $269.
Once participants complete the 3-class Pass program of three lessons at Loveland Pass in Colorado, they're rewarded with a full season pass. Starting at $310.
12. Early Season Specials II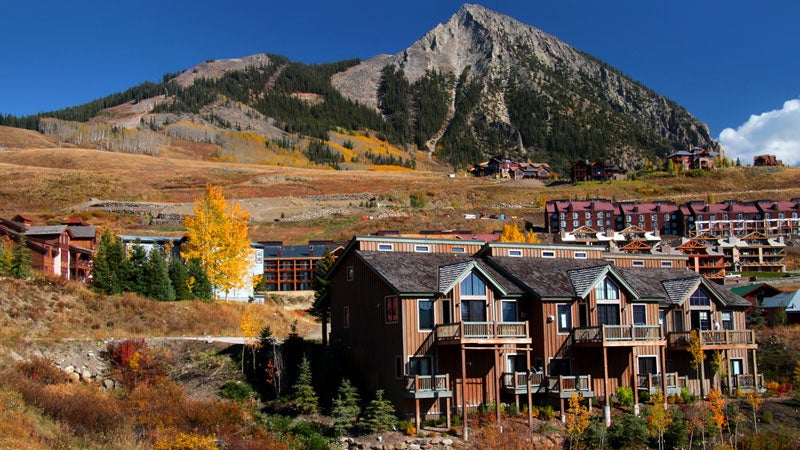 Snowbird has ski-in/ski-out lodging and lift tickets for $99/person before December 19.
Buy one night at any Winter Park Resort property between November 13 and December 20 and get a second night for half-price. Or, book at least two nights of lodging at regular price and get a free kid's (ages 6-12) lift ticket with the purchase of an adult lift ticket, valid until December 19.
Steamboat's Boat Launch pass sets you up for three days skiing between Thanksgiving and December 21 for just $129.
Sun Valley's Pre-Holiday Package runs from November 28 through December 20 and features lodging and a lift ticket for $85 per person.
13. What's Better than Free?
Most resorts and nearby lodging post great deals on riding before the holidays.
Jackson Hole has a free ski day for all on November 29. Pair that with the two nights lodging/two-day lift ticket deal offered by Jackson Hole Central Reservations, and you can score 3 days skiing and 2 nights lodging for an amazing $179 over that weekend.
Crested Butte Mountain Resort offers free skiing on November 27. Then, until December 17, stay and ski at the Grand Lodge for just $79 per person, per night. 
From December 1-20, kids ages 14 and under can ski or ride for free at Arapahoe Basin.
14. Rich Kids
The swanky Fairmont Chateau Whistler offers luxury ski-in and ski-out accommodations and two adult Whistler Blackcomb adult passes per room, per night. Kids under 5 eat free in The Wildflower and at The Chalet. Book by November 15 and kids will ski and rent equipment free as well. From $443
Four Seasons Vail has a Ski Free package for families that includes three-day lift tickets and rentals for up to two adults and two kids 12 or younger per room. From $530 per night
American Airlines will fly your kid for free to notoriously pricey Jackson Hole, when you book an adult ticket and rooms through Jackson Hole Central Reservations.
15. Fun with Numbers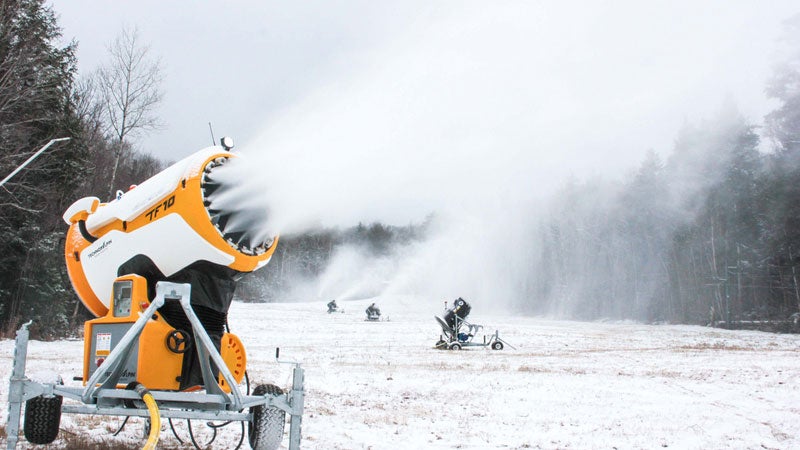 Mad River Glen, in Vermont, holds its Roll Back the Clock Day on January 28, when all lift tickets will cost what they originally sold for at the mountain's 1948 opening—$3.50. Then, on Valentine's Day, bring your loved one to the ticket booth, kiss him or her, and you'll each receive $14 lift tickets. Finally, on St. Paddy's Day, March 17, lift tickets will only cost you $17, assuming you are wearing some green.
Waterville Valley, in Maine, is also selling $17 tickets on March 17, though you don't necessarily have to wear green. Tuesdays are a great day at Waterville, as throughout January, and possibly into February depending on how the Patriots play, lift tickets will cost only as much as their opponent scores the previous Sunday. As of press time the team was allowing just 19.4 points per game, 8th best in the NFL [Editor's Note: Be advised that aside from a single-game outlier against the Steelers in which New England put up 55 points, their offense has struggled and Brady has failed to complete 50 percent of his passes and hit career lows in multiple contests this year. Go Jets.] After the season ends, hope for low temps as ticket prices will match the forecasted base area low temp for that day. Best of all, on April 1, a lift ticket will cost you just $1 before taxes and fees.
To commemorate The Gant hotel in Aspen's 40th anniversary, the property is running its "40 and Climbing promotion" until December 28, featuring a different weekly offer like 40 percent lodging discounts, $40 lift tickets, or a fourth night free. Each deal will be available to book for 40 hours.
16. Midseason Deals
If you are doing a ski vacation to Utah, consider booking cheaper lodging in Salt Lake and buying the Ski Salt Lake Super Pass, which will get you up to 20 percent off face value at nearby Alta, Snowbird, Brighton, and Solitude on up to 10 days of skiing during 7- or 14-day windows. The more days you ski, the bigger the savings.
Durango Mountain Resort, in Colorado has a Rocky Mountain Getaway package with two days of lift tickets and two nights lodging for $94 per person.
Sunday River Maine's excellently titled Two Tickets to Paradise includes one night lodging, plus breakfast, two lift tickets, and two days of ski or snowboard lessons for $129/person.
17. Best Bang For the Buck, Anytime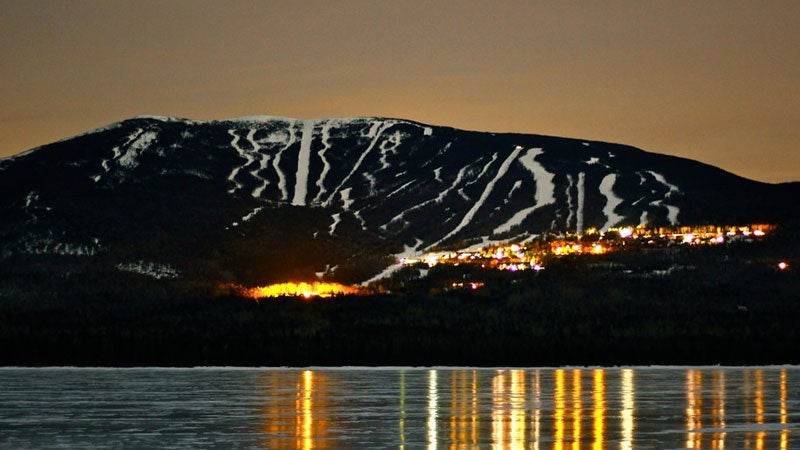 The East Coast anytime champ is Saddleback, Maine. A $49 face-value lift ticket gets you 1,400 feet of vert (pretty good by Eastern standards). It's $59 on Saturdays. They also have $69/person ski and stay packages.
Out West Bridger Bowl, in Bozeman, Montana, is in the same league as Alta, Jackson, and Snowbird, but lift tickets are just $51 every day.
Because Steamboat has so much ski-in/ski-out condo inventory, you can book lodging for about 20 percent less than any other equivalent class of resort. Book through Ski.com.
18. Europe on the Cheap
Skiing in Europe doesn't have to mean $9 pints of beer at après. With a stunning 5,000 feet of vert, Basanko resort in Bulgaria is known for its steeps and copious snow, and for being inexpensive. Lift tickets will run you about $37/day depending on the exchange rate, and a slopeside beer will only set you back $2.
Slovenia's Vogel, near the fairy tale lake town of Bohinj, sports about 200 acres of trail and a lot of steep off-piste terrain in the rugged Julian Alps. Nightlife is relatively quiet in Bohinj, but lift tickets only cost $36.
Slovakia's, Jasna boasts 3,000 feet of vert and a new tram to go with 28 other lifts. There's acres of intermediate terrain and plenty of untracked off-piste for experts. Lift tickets start at $37 in low-season and a three-course meal may only run you $16.
19. Spring Passes: Good Things Come to Those Who Wait
Missing ski season because of an early injury, or heading south to soak up some sun? Not to worry, some of the best season-pass deals don't show up until late season, when resorts known for big snowfalls offer amazing deals on season passes. Snowbird, which sometimes stays open well into June on the weekends, puts its season pass on sale for $400 starting March 1. The underrated Mount Hood Meadows, near Portland, Oregon, usually keeps its lifts turning until the end of April, and last year sold its Spring Pass in mid-March for $149. It's gone on sale as early as mid-February some years. Last year, A-Basin finally closed on June 2, but riders began using their $169 spring pass on April 6. Similarly, Mount Bachelor, in Bend, Oregon, sold a Springtacular Season pass for $159 from April 1, and was open into late May.
Trending on Outside Online