The 25 Best Hikes to Beaches in the U.S.
In summer or shoulder season, there's nothing better than a water-view hike or one that ends up at a beach for lounging and swimming. From the Atlantic to the Pacific Ocean and places in between, these are our favorites.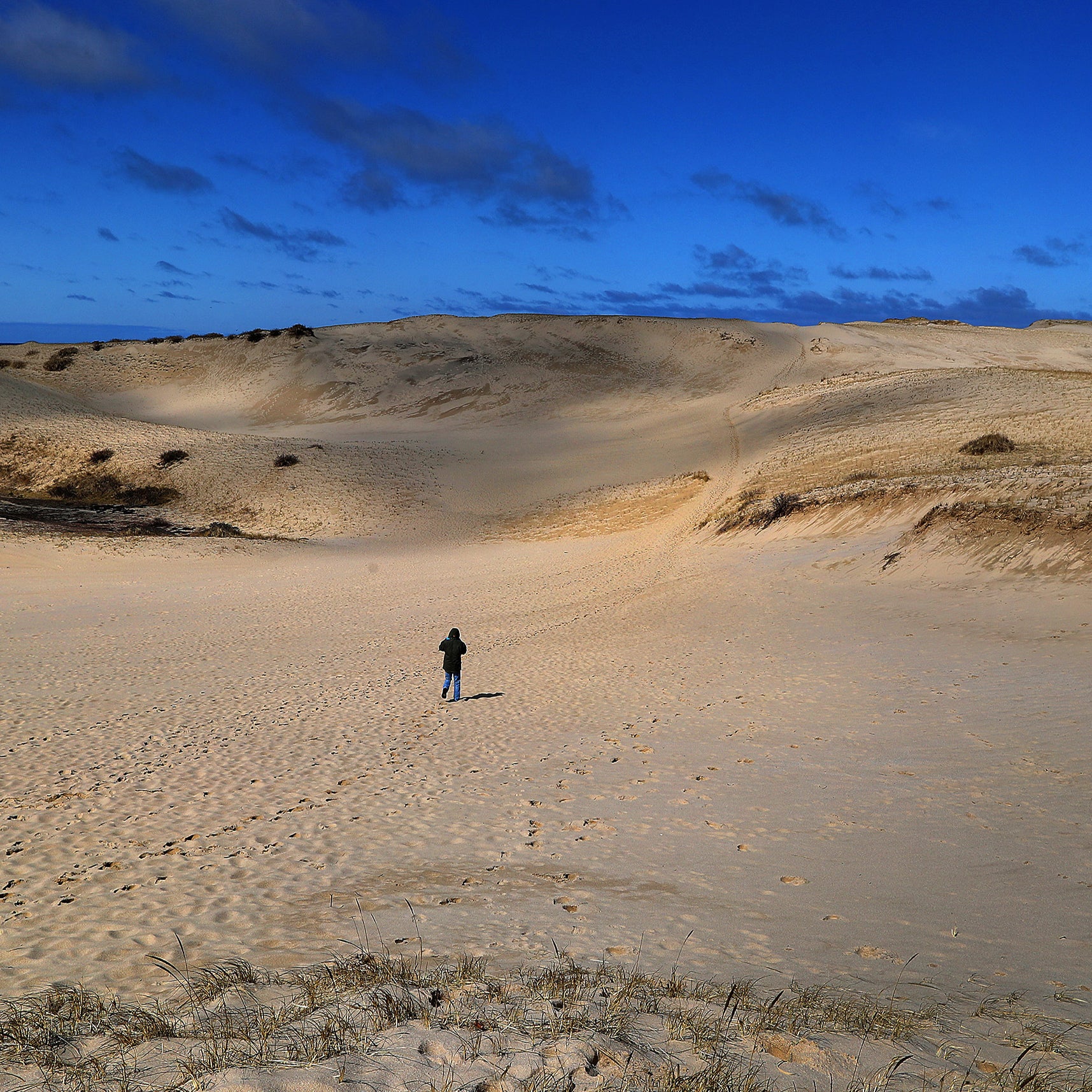 John Tlumacki/Boston Globe/Getty
Heading out the door? Read this article on the new Outside+ app available now on iOS devices for members! Download the app.
In summer, or shoulder season for that matter, there's not much better than a water-view hike or one that ends up at a beach for lounging and swimming.
Some of these routes see steady foot traffic. Others remain under the radar, or require serious legwork, which keeps them crowd-free. Either way, the Leave No Trace principles apply to any and all beach hikes: Stay on the trail, follow beach rules, and pack out whatever you bring in, to name a few.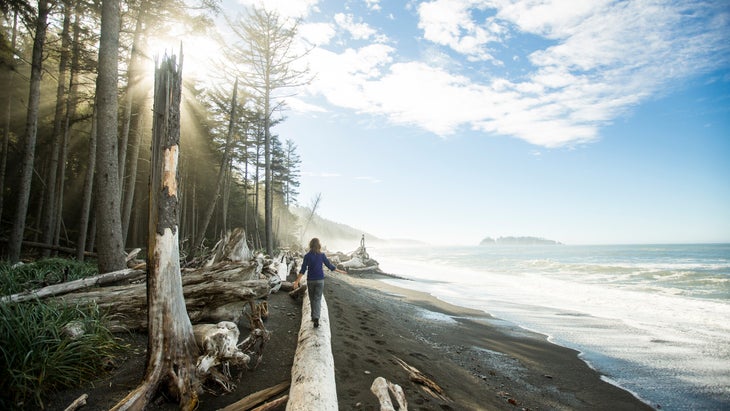 Ready to hit the sand? Here are our favorite beach trails.
1. Dune Shack Trail | Provincetown, Massachusetts
See a side of Cape Cod that few visitors take the time to reach by walking the Dune Shack Trail. This sandy, dune-flanked route meanders for a mile along the Cape Cod National Seashore before reaching a relaxing beach with sweeping ocean views. Catch the trailhead off U.S. Route 6 heading northbound toward Provincetown. Trail-marker signs are sparse, but footprints between the dunes mark the way.
2. Dungeness Spit Trail | Olympic Peninsula, Washington
The Dungeness Spit Trail features the country's longest natural sandspit, a stretch created as tide movements funnel in debris. This 11-mile roundtrip trail starts with a short path through the Pacific Northwest's mossy, verdant landscapes before reaching the vast, driftwood-dotted waterfront. Once you reach the sandspit, you can hike five miles out to the lighthouse. Turn around there; the land beyond is protected for wildlife and closed to visitors. The trailhead is located in Dungeness National Wildlife Refuge ($3 entry fee required), near the Dungeness Campground.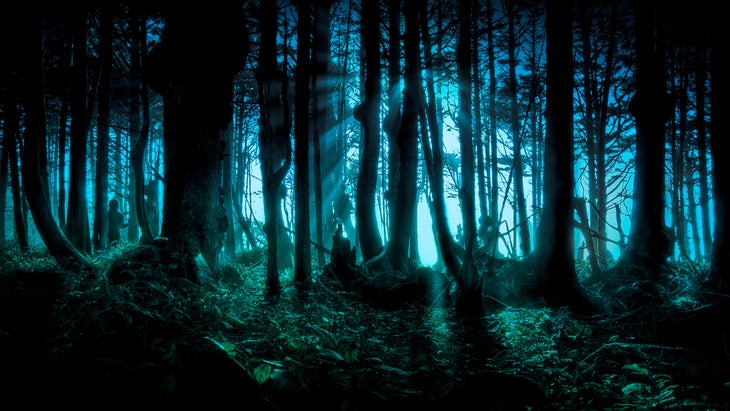 3. Morse Mountain to Seawall Beach | Phippsburg, Maine
The four-mile out-and-back hike to Maine's Seawall Beach is one of the most family-friendly excursions on this list. It's a relatively easy jaunt through Bates-Morse Mountain Conservation Area, with trailside attractions like saltwater marshes, a trek up the 180-foot Morse Mountain, and the highly anticipated halfway point of Seawall Beach. Catch the trail from the parking lot off Morse Mountain Road. While the beach is the main draw, take time to admire the views from atop Morse Mountain.
4. Ozette to Rialto Beach | Olympic National Park, Washington
For another heart-pumping beach hike on the West Coast, try the 20-mile trek from the Ozette trailhead down to the craggy Rialto Beach in Olympic National Park. Most hikers coordinate a car shuttle, with one ride at the end (Rialto Beach) and one at the beginning (Ozette trailhead). While the sea-stack-speckled Rialto Beach is the scenic destination, the quiet beaches along this route are the star of the show—and a much-needed elevation break between steep up-and-down climbs. The NPS suggests allotting three to four days for this hike; permits are required and must be done in advance. Fee is $8 per adult per night, or $45 for an Olympic National Park Annual Wilderness Pass (covers camping fees, but you still pay a $6 reservation fee).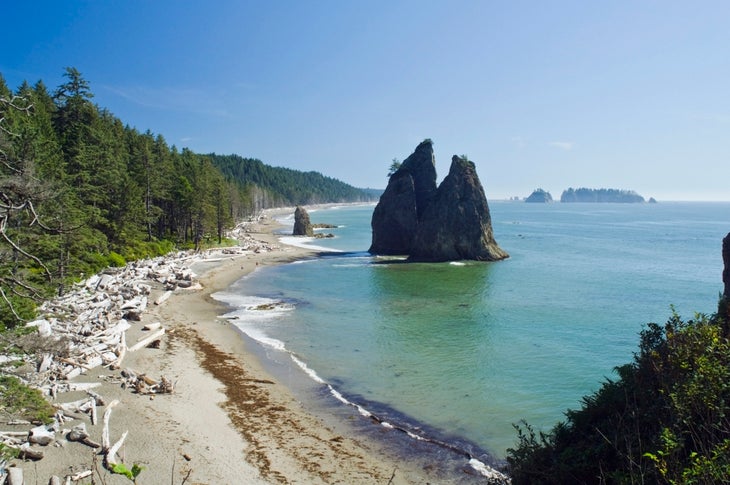 5. Kalalau Trail | Kauai, Hawaii 
Hawaii beaches know how to dazzle, but this hike is to one of the state's wildest shorelines: Kalalau Beach. Kalalau Trail, known as one of the world's most adventurous hiking routes, is the only way to reach this sandy paradise. The 22-mile-roundtrip trail weaves along sea cliffs and through five Napali Coast valleys before reaching the main attraction: Kalalau Beach. The trail starts off Kūhiō Highway. Permits are required ($35 a day, discounted for residents), are limited, and are only issued 90 days out, so get them early. Also, it's critical on this hike to follow safety guidelines, given the untamed terrain.
6. Coastal Prairie Trail | Everglades National Park, Florida
Admire the dense and diverse Everglades National Park flora on a 15-mile roundtrip hike to Florida Bay's Clubhouse Beach. After joining the Coastal Prairie Trail at Flamingo Campground, you'll amble through buttonwood canopies, open prairies, and mangrove forests before dead-ending at the Clubhouse Beach turnaround. Camping is allowed along this shoreline, but a backcountry permit ($21 administrative fee plus $2 per person / night) is required.
7. Chapel Loop | Pictured Rocks National Lakeshore, Michigan
Admire one of the Upper Midwest's most jaw-dropping stretches of coastline, Pictured Rocks National Lakeshore, with a trek along Chapel Loop. The 10-mile route begins at the Chapel Road terminus and leads to birch forests, Lake Superior panoramas, waterfalls, and not one but two lakeshore stops: Chapel and Mosquito beaches. Parking at the trailhead is limited, so aim to arrive early. Pictured Rocks National Lakeshore entrance fee is $10 per vehicle and good for seven continuous days.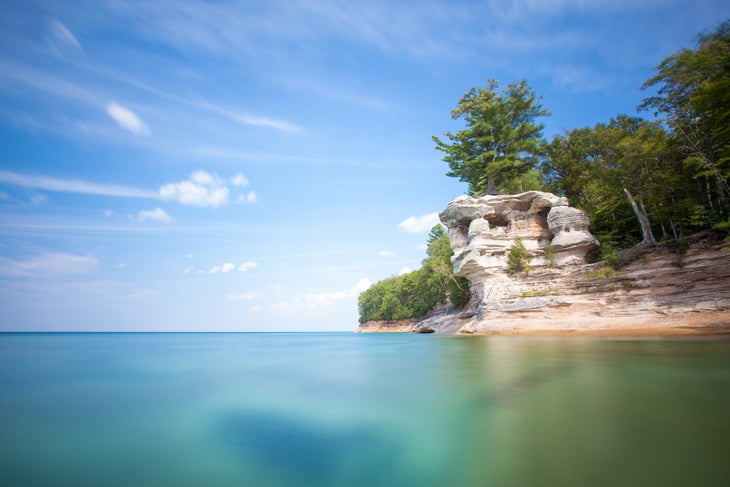 8. Secret Beach Trail | Brookings, Oregon
The roughly one-mile out-and-back route to Secret Beach packs in all of the Oregon coast's famed scenery: fern-filled forests, waves crashing against sea stacks, and a quiet sliver of beach from which to take it all in. Catch the Secret Beach Trail off U.S. 101 along the Samuel H. Boardman State Scenic Corridor; there's a parking lot near milepost 345. For safety reasons, it's best to visit during low tide.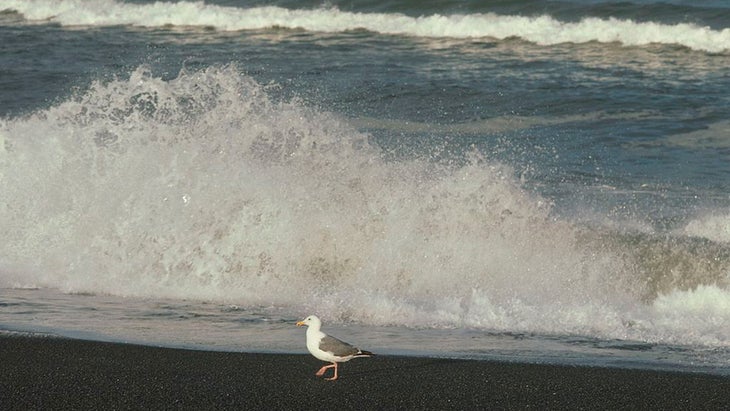 9. Whale Rock Trail | Narragansett, Rhode Island
On the low-key 1.5-mile Whale Rock Trail, a boardwalk leads visitors to a quintessentially New England scene, with lighthouses, rocky shores, and a small, sandy Narragansett Bay beach at the trail terminus. Pick up the trail at the end of Old Boston Neck Road, and be careful if walking on the shoreline rocks; they can get slippery.
10. California Coastal Trail Klamath Section | Redwood National Park, California
The California Coastal Trail spans 1,200 scenic miles, and one of the best portions for lesser-known beaches is the Klamath section in Redwood National Park. This roughly eight-mile out-and-back journey starts at the Lagoon Creek parking lot off Highway 101. While the trail itself lacks the park's signature redwoods, it promises extensive Pacific views with sea stacks, coastal bluffs, and a spur trail to the sandy Hidden Beach.
11. Pine Beach Trail | Bon Secour National Wildlife Refuge, Alabama
Alabama's four-mile roundtrip Pine Beach Trail encapsulates the Gulf Shore's natural beauty, from maritime forests and sand dunes to saltwater marshes and a secluded stretch of beach overlooking the Gulf of Mexico. The Pine Beach Trail, located in the Bon Secour National Wildlife Refuge, is also one of Alabama's go-to birding spots. Join the out-and-back Pine Beach Trail from the parking lot off Alabama State Route 180 near Cedar Grove. Try the one-mile Jeff Friend Trail loop for a wheelchair-accessible boardwalk with birding galore.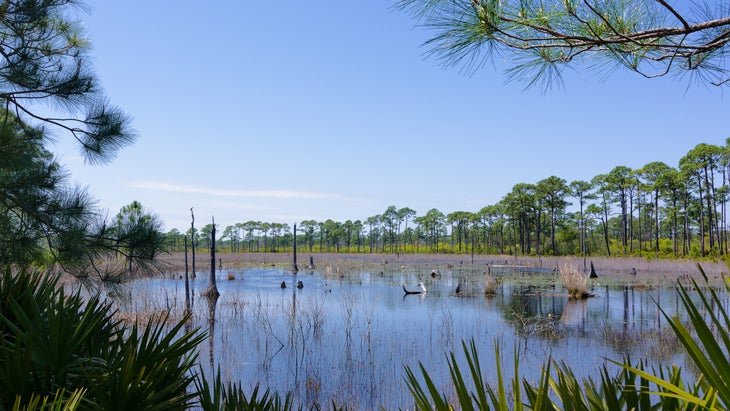 12. Chimney Bluffs State Park Trail | Wolcott, New York
Western New York is home to one of the Great Lakes' most dramatic coastlines: Chimney Bluffs State Park where earthen spires sculpted by ice-age erosion tower over Lake Ontario. Hit the 1.5-mile out-and-back Bluff Trail to admire these drumlins from above, where they're most impressive. Add in a beach stop at the turnaround spot, a parking lot at the trail's eastern end that leads to a small but scenic stretch of rocky shore. This beach is more for gazing at the surreal spires than swimming or reclining; much of the shoreline is caked in mud, especially after rain. The entrance fee to Chimney Bluffs State Park is $5 per vehicle.
13. Niquette Bay State Park | Colchester, Vermont
Set on the shores of Lake Champlain, Niquette Bay State Park offers some of the Green Mountain State's most picturesque sights. Several short trails connect for a 3.4-mile loop around the park; the route includes a bypass trail to visit Niquette Bay's sandy, shallow beach, located roughly halfway through the loop. Access the loop via Raymond Road off Route 2; entrance fee is required from late spring through fall ($4 per adult).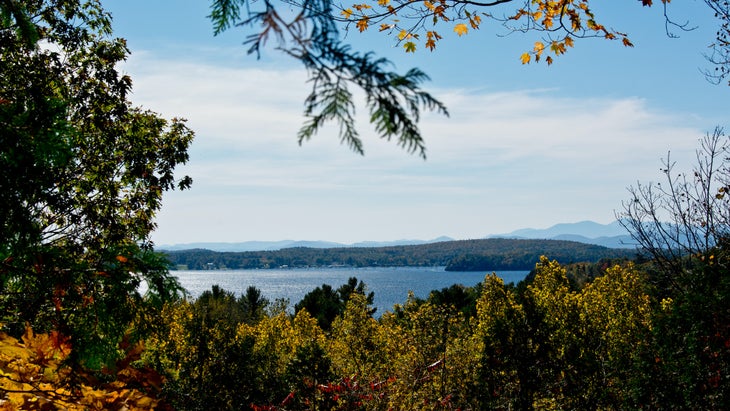 14. Evans Landing Trail | Sandpoint, Idaho
Enjoy Idaho's wilderness with a trip on Evans Landing Trail, four miles out and back, with a quiet, stony beach on Lake Pend Oreille at the halfway point. The path winds through pine and cedar forests, with switchbacks that lead to a lakeside picnic area and firepit for viewing the mountain-meets-water surroundings. Find the trailhead just off East Ridge Road, roughly 17 miles south of Sandpoint.
15. Leigh Lake Trail | Grand Teton National Park, Wyoming
Grand Teton National Park tops many bucket lists with its soaring sawtooth peaks, but this national park is also home to one of Wyoming's most dazzling beach hikes: Leigh Lake Trail. The roughly four-mile out-and-back route starts from the Leigh Lake Trailhead near Jenny Lake. It brims with Teton beauty, including views of the peaks Teewinot and Moran along the way. There's not a specific turnaround spot here; pick from a series of small lake-access points, or continue a short distance for a sandy beach near the Leigh Lake backcountry campsites further along the trail. Grand Teton National Park's entrance fee is $35 per vehicle (good for one to seven days).
16. Hidden Lake Trail | Glacier National Park, Montana
On the roughly five-mile out-and-back jaunt to Hidden Lake in Glacier National Park, the journey is as impressive as the destination. Hikers take the famed Going-to-the-Sun Road to the Logan Pass Visitors Center to catch the Hidden Lake Trail. From here, it's a picture-perfect hike to the water, largely on a boardwalk. Expect mountain panoramas, wildflowers, and potential wildlife sightings of marmot, mountain goats, and bears. Continue for a short walk past the Hidden Lake viewing platform to reach the small beach. Despite the name, the Hidden Lake trail is hardly hidden. It gets busy, particularly in summer, so arrive early to snag a parking spot. The Glacier National Park entrance fee is $35 per vehicle in high season, and good for seven days.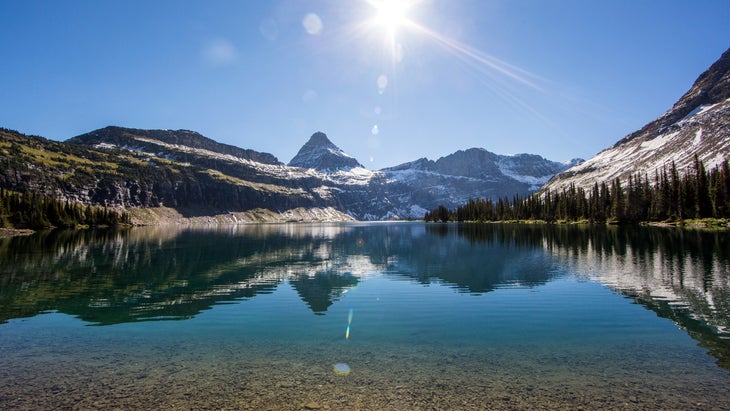 17. Lake Erie Bluffs | Perry, Ohio
Northeast Ohio isn't the first place that comes to mind for stunning hikes to beaches, but perhaps it should be. Take Lake Erie Bluffs, a metro-park system one hour outside Cleveland, as proof. Lake Erie Bluffs sits along the Lake Erie shoreline, with a 2.7-mile loop that winds through the woodland park and down to the peaceful and uncrowded Lake Erie shoreline. Even better? The metro park offers primitive camping (reservation required, $20 per night for out-of-county visitors), letting travelers not just hike to the beach, but sleep atop the bluffs overlooking it.
18. Lion's Den Trail | Grafton, Wisconsin
Lion's Den Trail is another impressive Great Lakes beach hike, this time in Wisconsin. The two-mile loop through Lion's Den Gorge Nature Preserve, one of Lake Michigan's few stretches of undeveloped bluff land, includes wildflowers, lake views, and stairs down to a sandy beach. Join the trail via High Bluff Drive; you reach the public beach roughly halfway through the trek.
19. Gorge Run Trail | Bogue Chitto State Park, Louisiana
Take the five-mile point-to-point Gorge Run Trail to experience some of southern Louisiana's best natural attractions: cypress-tupelo swamps, hardwood and upland forests, river lowlands, and of course, sandy riverside beaches. Find the trailhead near the park's entrance, then follow along the red blazes. Add some gorge views to your day with a short side trail down wooden steps to the base of the gorge. Bogue Chitto State Park charges a day-use fee of $3 per person.
20. Panther Creek Trail | Chattahoochee National Forest, Georgia
Panther Creek Trail isn't your average hike-to-beach experience. Instead of leading to an ocean, river, or lake-adjacent beach, this seven-mile roundtrip route leads to the shore beneath the multi-tiered Panther Creek Falls. The path stays mostly shaded with dense oak and maple forests; reach the trailhead via Panther Creek Recreation Area off Historic Old Highway 441. Make sure to check trail updates before heading out, as the Forest Service is intermittently repairing the trail and bridges through 2024. The Chattahoochee National Forest single-day entrance fee is $5.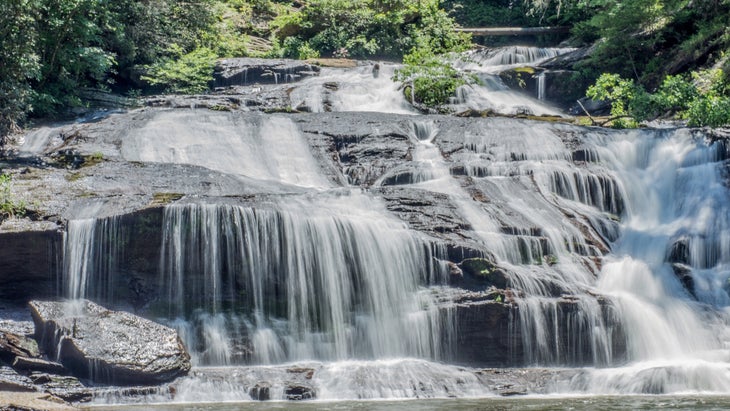 21. Maury Island Marine Park | Maury Island, Washington
Take the ferry from Seattle to Maury Island to reach a stunning Washington state beach along the Puget Sound. The 3.5-mile Maury Island Marine Park trail starts from the parking lot off SW 244th Street. It's a three-quarter-mile hike along a gravel road from here, with Puget Sound and (weather-permitting) Mount Rainier vistas, to gain the roughly one-mile Maury Island Marine Park beach. In addition to offering waterfront strolls and beachcombing, the place is a popular scuba and snorkel spot, according to King County Parks.
22. Back Bay National Wildlife Refuge | Virginia Beach, Virginia
Enjoy a lesser-known side of Virginia Beach at Back Bay National Wildlife Refuge. This natural getaway features a web of seven trails in and around the protected wetlands, including stops at Refuge Beach, which is open for activities such as hiking or photography, but not swimming, surfing, or sunbathing, according to the U.S. Fish & Wildlife Service. Try a quick hike on the quarter-mile Seaside Trail from the refuge parking area; create a longer, two-mile trek with the Dunes and Seaside Trail loop; or go even further via the refuge's East or West Dike Trails. The entrance fee for Back Bay National Wildlife Refuge is $5 during high season.
23. Kincaid Beach Trail | Anchorage, Alaska
Outdoor enthusiasts flock to Alaska for its soaring mountains and untamed wilderness, but just a stone's throw from Anchorage lies another natural wonder: Kincaid Beach, the only large, sandy beach in the area. Find the shoreline via the trail from Kincaid Chalet. It's roughly two miles roundtrip, although once you've hit the waterfront, you can walk about a mile further to soak up that far-flung beach scenery fully. Low tide is the safest time to visit; you may see moose and bear, so come prepared and practice wildlife-safe behavior during your visit.
24. Smuggler's Cove | Channel Islands National Park, California
Don't just hike to a beach, hike from one to the next on the Smuggler's Cove Trail, one of the most beloved routes in Channel Islands National Park. Take the Island Packers ferry from Ventura to Scorpion Beach, and depart on a 7.5-mile roundtrip hike to Smuggler's Cove, a secluded pebble beach with tidal pools and Pacific Ocean views. Stroll the shoreline before heading back on the trail to Scorpion Beach, where the Island Packers ferry picks up for the scheduled return trip to Ventura. There's no fee to enter Channel Islands, but the trip does require the Island Packers Cruise fee of $63 for the round-trip day fare.
25. Fort to Sea Trail | Lewis and Clark National Historical Park, Oregon
Soak up history, forest scenery, and a sandy beach via the 13-mile roundtrip Fort to Sea Trail in Oregon's Lewis and Clark National Historical Park, roughly two hours northwest of Portland. The trail begins at the visitor center at Fort Clatsop (entrance fee of $10 required, with the $35 Annual Oregon Pacific Coast Passport also available), where the Lewis and Clark Expedition's Corps of Discovery bunked from December 1805 to March 1806. Follow the Corps' footsteps through the woodland and bogs to reach Sunset Beach, where sweeping views stretch from Cape Disappointment to Ecola State Park.
Lead Photo: John Tlumacki/Boston Globe/Getty