The 16 Best Places to Live in the U.S.: 2016
We talked to climbers, Olympic mountain bikers, musicians, and award-winning chefs about what exactly makes their hometowns so special and fun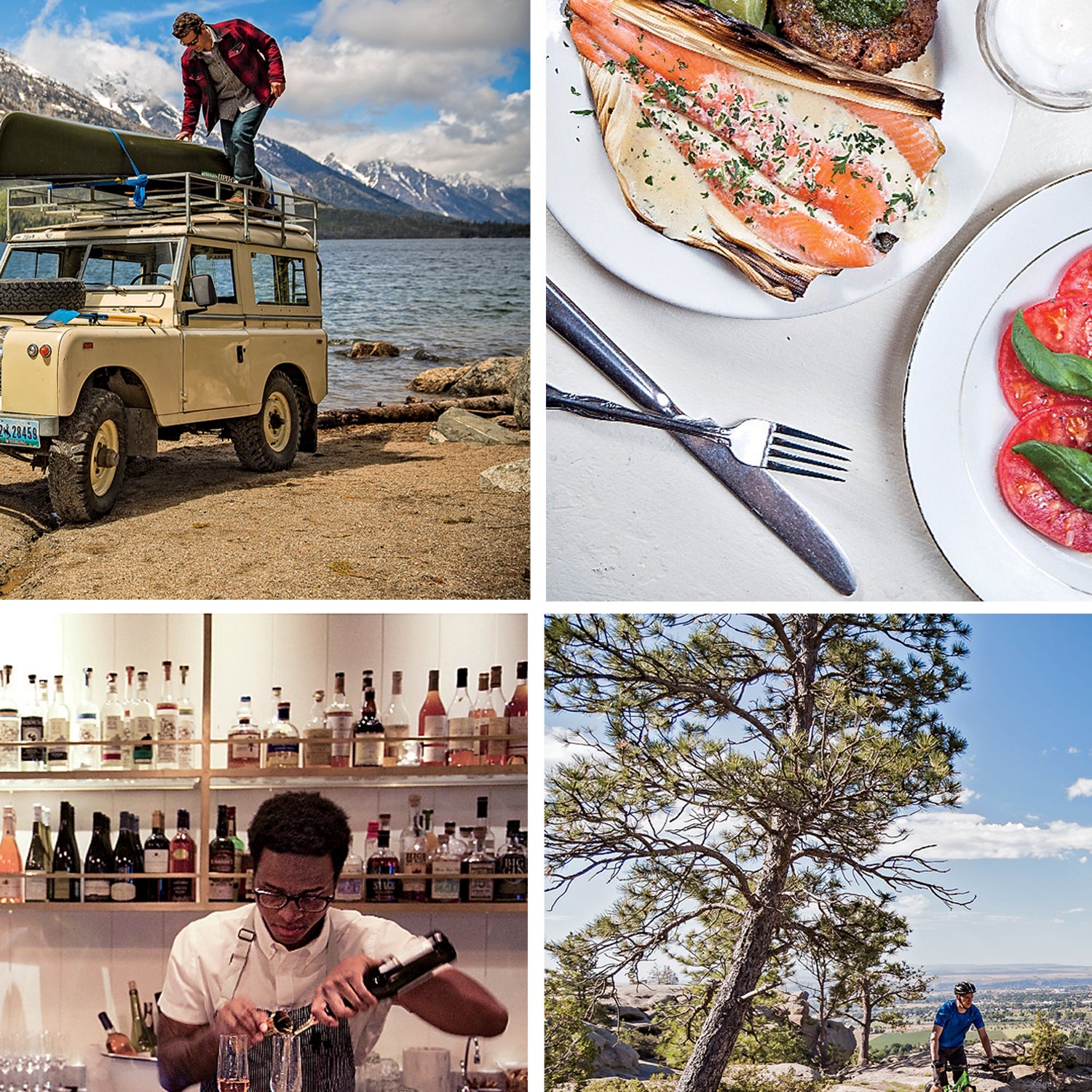 Heading out the door? Read this article on the new Outside+ app available now on iOS devices for members! Download the app.
It's easy to fantasize about living in one of these 16 adventure meccas, but to really understand how great they are, you have to be on the ground.
Billings, Montana
Population: 110,000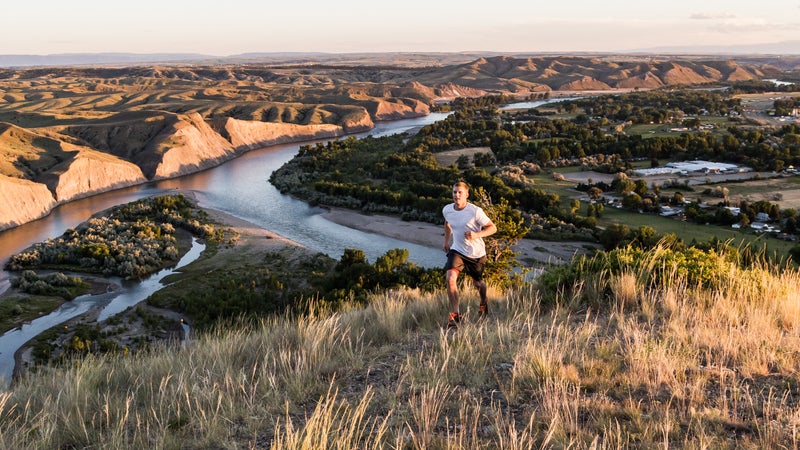 When it comes to fitting you for a cowboy hat, the gals at Taubert's Ranch Outfitters have two ways to go about it. If the hat is a little tight, they'll point out, your head will stretch it over time. If it's loose, they'll advise you to stuff the band with some newspaper. Nothing fancy, problem solved.
Taubert's, purveyor of hats, cowboy boots, and Pendleton blankets, has been on North Broadway in downtown Billings since 1979. Back then this shopping district was a center of commerce for ranchers who traveled from hundreds of miles away. In the decades since, Billings's population has grown from about 67,000 to more than 110,000. But Lou Clayton, 82, who's been clocking in at Taubert's since 1989, says Billings is a small town dressed up like a big city. "We used to say, 'You can tell when you get to Montana, because people wave at you on the two-lane roads,' and that's still true today."
Billings is only a stone's throw from the Absaroka-Beartooth Wilderness area, one of the largest in the country and home to Granite Peak, Montana's tallest at 12,807 feet. Anglers enjoy the wide, ­braided waters of the Bighorn River to the east and the boulder-strewn Stillwater ­River to the west. The hills to the northwest are a playground for climbers, trail runners, and mountain bikers, and Yellowstone National Park is less than three hours away. Better yet, it's all substantially more affordable than already discovered Montana adventure hubs like Missoula and Bozeman—the median house price in Billings is still under $200,000.
As an energy and agricultural center known for both its stunning rimrock formations and its oil refineries, Billings was a dark horse in this year's competition. Locals were pleasantly surprised to see their scrappy city defeat scenic Jackson, Wyoming, in the final round.
Why Billings Is the Best Town of 2016
For more on what sets Billings apart, watch this video.
"I was shocked," Caden Kosovich, 26, told me over beers at Carter's Brewing, a short walk from Taubert's. Kosovich, a Billings native, is a bike mechanic at the Spoke Shop, a bike store operating in town since 1973. He has helped secure agreements with landowners to build a trail network around Billings, which now includes more than 35 miles of singletrack on public and private land.
"We're in a renaissance stage," Kosovich says. "There's so much to do, but Billings won't come to you. You have to go out and find it." One morning in June, we got up early to ride the High Line, a sprawling cross-country network in the rimrock, where we flushed cottontails and jackrabbits and narrowly missed a rattlesnake sunning on the trail. "The best part of the High Line is that you see almost nothing of the city," Kosovich says. "You're surrounded by sagebrush and sky."
Also just outside city limits lies the productive farmland of the Yellowstone Valley. "We showcase Montana in our food," says Ben Harman, 30, another Billings native. Harman is the executive chef and owner of Fieldhouse, a farm-to-table bistro that opened in 2012. The menu he's put together features cheeses from farms all over the state, bison from South Dakota's Wild Idea Buffalo, and vegetables from Kate's Garden and CSA in downtown Billings. "You're experiencing it as we are," he says. "We're experimenting as we go along."
Harman, who has sleeve tattoos and an earring, is just one of a growing number of local entrepreneurs who are pushing Billings into a new era. Jim Huertas, 46, opened Prohibition Brotique and Barbershoppe in 2014, offering custom suits, haircuts, and straight-razor shaves. "I don't think I could've done this ten years ago," he says. "Billings has matured a lot, like a teenager moving into his early twenties. That's where we are." —Elliott D. Woods
Jackson, Wyoming
Population: 10,523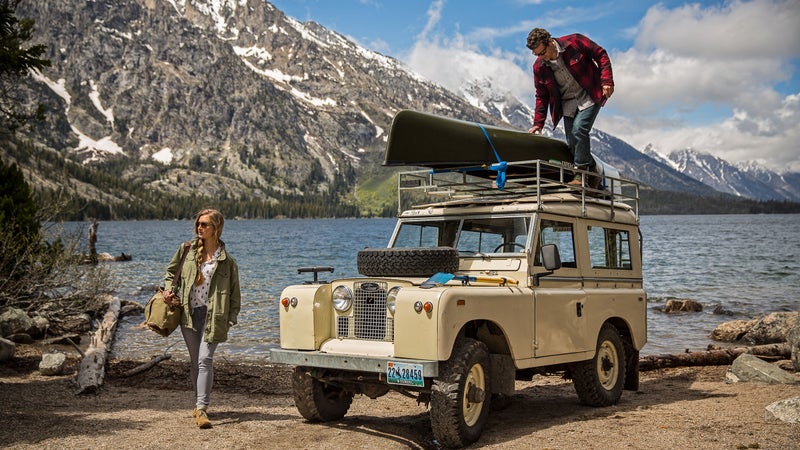 It's never been easy to live in Jackson. It's remote, the winters are long and bitterly cold, and the soil is bad for farming and ranching. It's also very expensive: the average home price in 2015 was over $1 million. For all the challenges, though, Jackson is a hard place to leave.
"I'm a classic example of that," says Nat Patridge, 45, co-owner of Exum Mountain Guides, a local institution. "I moved out here 23 years ago for the winter and then never considered leaving." Jackson's attractions are legendary: it's the gateway to two of the national park system's crown jewels, Yellowstone and Grand Teton, and it offers some of the best skiing, hiking, mountaineering, wildlife watching, fishing, hunting, and whitewater you'll find anywhere.
The Tetons rise 7,000 feet straight up from the valley floor, begging to be climbed, and the mountaineering history here is as long and rich as anywhere in North Amer­ica. But Jackson is equally ­famous for skiing—two decades ago, Patridge's first job in town was working on Jackson Hole Mountain Resort's red tram.
The fun isn't confined to the peaks. People come here from everywhere to fish for trout on the Snake River, hunt elk from the famous National Elk Refuge herd, or just gaze at wildlife through binoculars. "On my commute to the park, it's rare I don't see some kind of megafauna—elk, bison, moose, wolf," Patridge says.
The three million tourists who flow through town every summer raise stress levels for local citizens, but they bring in plenty of revenue for businesses, too. As do the superrich part-time residents whose mansions bigfoot the scarce land available for housing. More than 1,500 deed-restricted "affordable and attainable" homes have been built in the past 25 years, but many thousands of workers face difficult commutes over Teton Pass from places like Victor, Idaho, or more than an hour down Snake River Canyon in Alpine, Wyoming.
In the face of those challenges, Patridge says that people who stay "are extraordinary—resilient and driven and self-motivated." Talent and prosperity have given rise to one other success ­story: a thriving local arts scene. "My kids can participate in Jackson's ski programs and then, on the same day, excellent dance, pottery, and arts programs," says Patridge. "There aren't many places where they have those oppor­tunities." ­—­Frederick Reimers
Denver, Colorado
Population: 682,545
Colorado's capital is one of the fastest-growing places in the country—transplants are drawn to big-city living within striking distance of 14,000-foot peaks and Rocky Mountain skiing and biking. "I was born in Denver, but I get it," says Neyla Pekarek, 29, who plays cello with the Lumineers. "The weather is awesome, the people are friendly, and there's nothing pretentious about it. I've seen a lot of places, but I still want to live here." —Anna Callaghan
Yachats, Oregon
Population: 718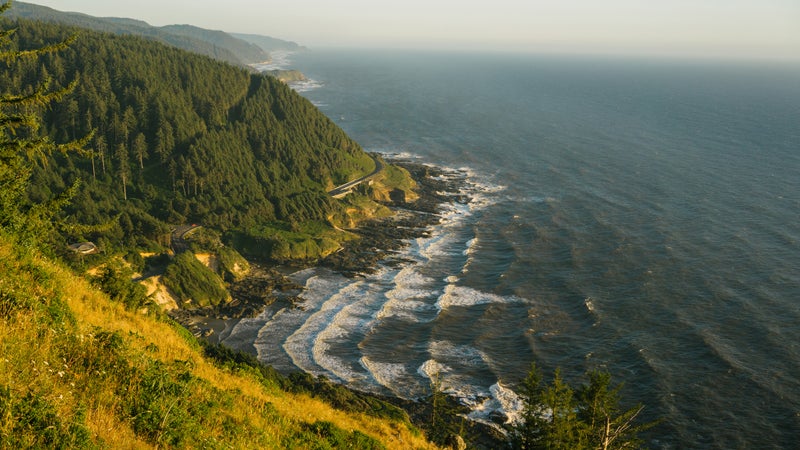 First, you should know that it's "yah-hahts," not "yah-chats" or "yach-ettes." It's also Oregon's loveliest sea­side town. Only about 700 salt-crusted souls live here, along one of the most stunning stretches of Pacific Northwest coastline—think lighthouses and peaks of the spruce-covered Coast Range close to a deep-blue sea. Charlie Van Meter, 28, moved here with his wife, Jenna, in May 2015 to become the first brewmaster at newly opened Yachats Brewing. When it's quitting time, they fat-bike along the beach, hike to a stone hut with airy ocean views along Cape Perpetua, or wander through the rich coastal rainforests looking for chanterelles. Afterward, Van Meter recommends stopping by the brewery for the house-smoked salmon chowder paired with a pint of his 10 Mile saison. "Yachats is a great place to raise a dog, too," he says. "At low tide, everyone heads down to the beach to let them stomp around. —Tim Neville
Taos, New Mexico
Population: 5,740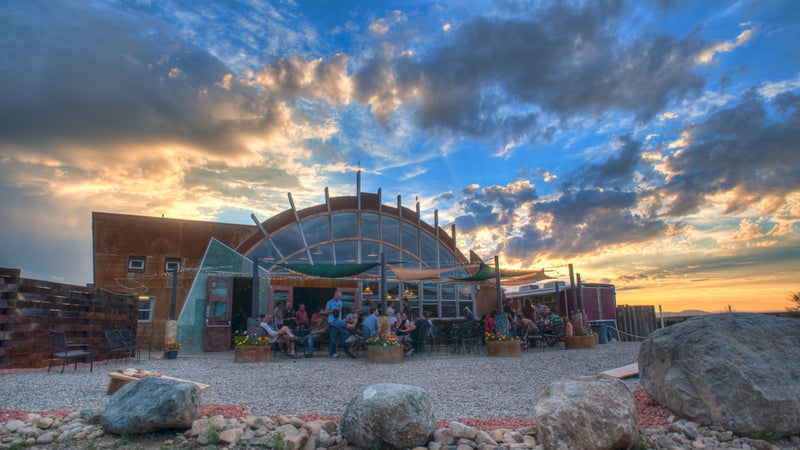 "It's all about the landscape here," says Brooks Thostenson, 29, cofounder of Taos Mountain Energy Bars, which makes its delicious products in the area. "It's unique: right where the high desert meets the Rockies." This favored location means year-round outdoor fun. When it's cold, the action is on the steep, bone-dry powder at Taos Ski Valley. Come summer, there's Class IV boating on the Rio Grande, soaking at Black Rock Hot Springs, and mountain biking on the famed alpine singletrack of the South Boundary Trail. The unbeatable scenery and manageable cost of living don't just draw the Gore-Tex set: hippies living in off-the-grid "earthship" houses, artists like pioneering minimalist Agnes Martin, and A-listers like Julia Roberts have been enchanted, too. The place feels older than most boom-town ski destinations for good reason: Taos Pueblo, north of town, has been inhabited for more than a thousand years. "There's just an amazing melding of cultures and a really laid-back vibe here, " Thostenson says. —Anna Callaghan
Feed Zone
Brooks Thostenson's guide to Taos eating
Breakfast: Gutiz, a Latin-French fusion spot with forti­fying omelettes and granola bowls.
Lunch: Taos Mesa Brewing, which serves tacos and cold beer in its expansive outdoor area.
Dinner: The Love Apple, a real-deal farm-to-table restaurant housed in a 19th-century adobe chapel.
Steamboat Springs, Colorado
Population: 12,260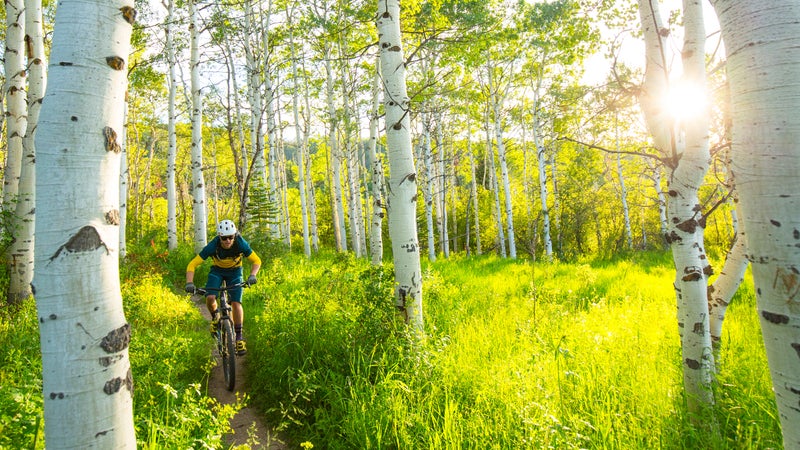 It could be Steamboat's distance from Denver—three hours when there's no snow on the roads—or its roots as a rough-and-tumble ranching community, but this place has a noticeably more laid-back feel than most world-class resort towns. Bill Gamber, 52, cofounder of camping-gear maker Big Agnes and sports-nutrition company Honey Stinger, says it's all about the terrain. Steamboat's ski hill is a bit mellower compared with places like Jackson Hole and Telluride, and the timber-covered slopes "attract a less extreme and therefore more relaxed population," says Gamber.
That doesn't mean the alpha athletes aren't here—Steamboat has sent 88 competitors to the Olympics. Kids can take the Wednesday-night ski-jumping clinics at the tiny Howelsen Hill ski area; Gamber is partial to hitting the 12 miles of World Cup nordic-ski trails or skinning up Steamboat ski resort (2,965 acres and 3,668 vertical feet) before work. During the summer, you'll find him mountain-biking the growing network of singletrack. In 2013, voters approved spending $5.1 million of hotel-tax revenues to add 130 miles to Steamboat's system of bike trails. Other amenities include Fish Creek, a Class V test piece inside city limits, and a pair of rowdy kayak waves on the Yampa River. Gamber is an asset himself—the jobs he provides keep about 100 peo­ple busy, as do companies like Kent Eriksen Cycles, Moots, and Smartwool, whose employees can ski, fish, paddle, or ride on their lunch break. Apparently, recruitment isn't difficult. —­Frederick Reimers
Ludington, Michigan
Population: 8,058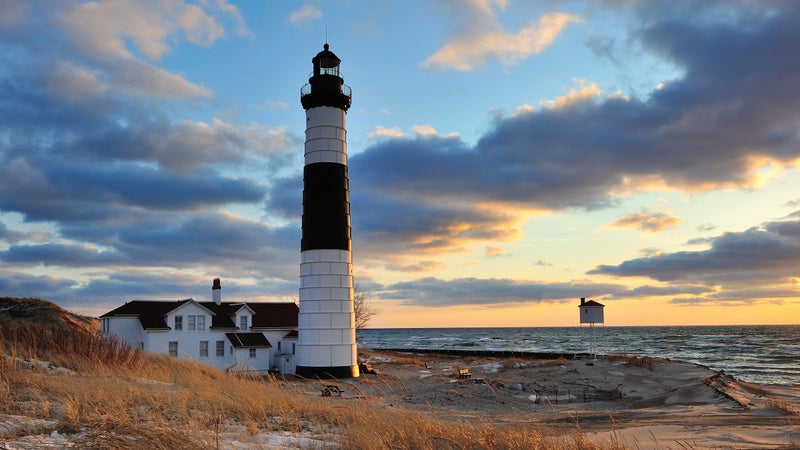 It all starts with the water. Ludington State Park (5,300 acres) and the adjoining Nordhouse Dunes Wilderness Area (3,450) have a combined ten miles of Lake Michigan frontage. What's more, Hamlin Lake, which forms the eastern boundary of the state park, is warm, and its outflow into the big lake heats up the usually frigid waters early in the season. "So instead of it being 60 degrees, you have 70-degree water," says 20-year resident Andy Klevorn, the head of technology for the school district and a cyclist and paddler when he's off the clock. Then there's the 64-mile Pere Marquette River, a blue-ribbon fishery that flows through 540,344-acre Manistee National Forest before reaching the Great Lakes.
But Ludingtonites like Klevorn aren't content to just live in a waterfront town. They've been building out singletrack, too. "When we finish the system on the north side of town, we'll have 12 to 13 miles of groomed trails in the city limits," says Klevorn. When that's not enough, he and other members of the Shoreline Cycling Club ride events like the Lumberjack 100 mountain-bike race—or hop on fat bikes to tackle the area's frozen lakes. "There's 35 miles of world-class singletrack within a half-hour's drive," Klevorn says. "I've ridden in Italy, Colorado, and North Carolina, and this is as good as any of them." —­Jonah Ogles
Boise, Idaho
Population: 218,281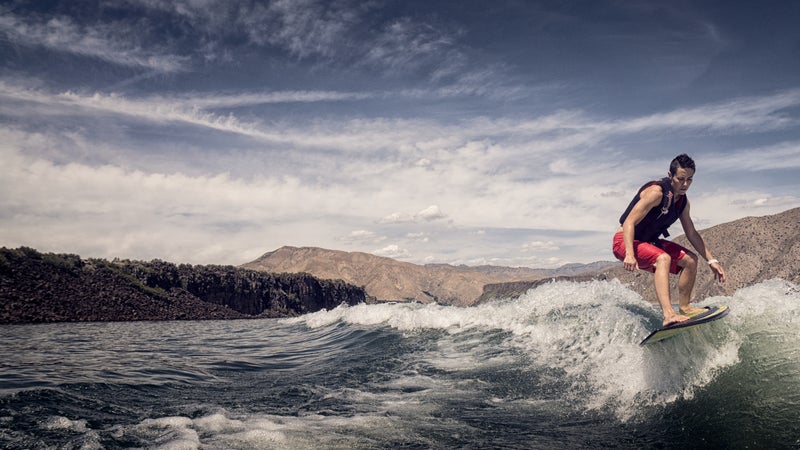 Mat Erpelding, 41, represents Boise's Downtown and North End in the Idaho state legislature, which means his district contains the majority of the city's famous 190-mile Ridge to Rivers system. "The trails are the reason I live in Boise," says Erpelding, owner of Idaho Mountain Guides, which leads rock-climbing trips in the area. Below, he walks us through his ideal Boise day: a bike-based quadrathlon via the Greenbelt, a 25-mile path along the Boise River. —­Frederick Reimers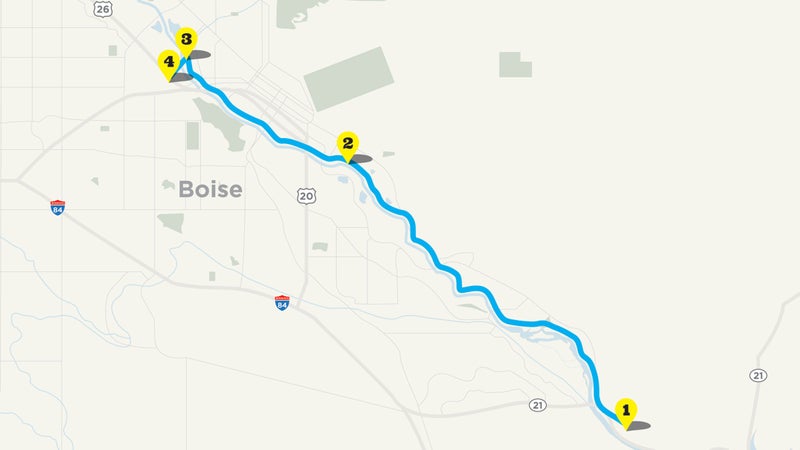 Send a few of the more than 100 sport routes at Black Cliffs (1), a crag near the Greenbelt's east end that offers a wide range of climbs year-round. Sweet Adene is a classic 5.8 crack route. 
Hop on your bike and cast for steelhead and trout (2) anywhere along the path as you pedal toward downtown.
Shred the whitewater at Boise River Park (3), 13 miles downstream of the Black Cliffs. The glassier, board-friendly wave found on Mondays, Wednesdays, Fridays, and alternate Sundays, becomes foamier and kayak-friendly the rest of the week. 
Backtrack 1.5 miles to the new 32,000-square-foot brewery and 200-seat taproom at Payette Brewing Company (4). Try the Blood Orange Rustler and toss horseshoes in the courtyard.
Bellingham, Washington
Population: 85,146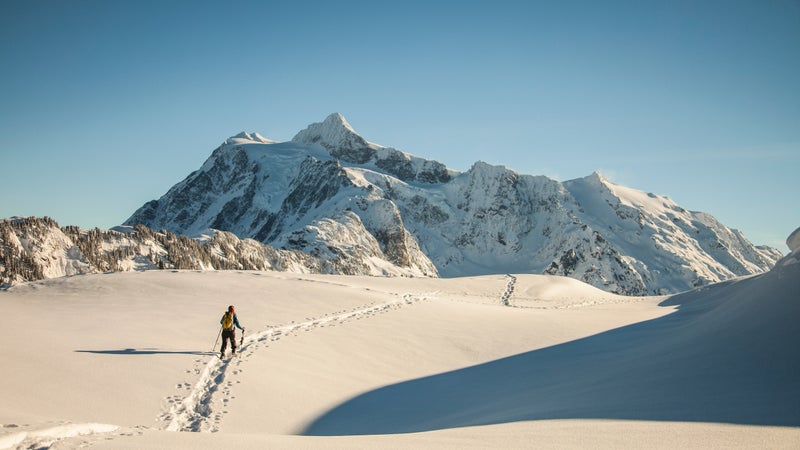 This coastal college town's nickname is the City of Subdued Excitement, and if that sounds a little low-key to you, no less an authority than American Alpine Institute president Dunham Gooding says you're taking it all wrong. "It means we're psyched but civilized," the 41-year Bellingham resident says. "I guide in six states and 16 countries, and you couldn't design a better place to be based." Situated on Bellingham Bay, the town is a ferry away from prime sea kayaking and whale-watching in the San Juan Islands. A 90-minute drive to the east are the rugged, glaciated peaks of North Cascades National Park. The closest ski area, Mount Baker, is known for its relaxed vibes and staggering snowfall—a ten-year average of 654 inches, more than double Aspen's. "People of all ages are outside a lot of the time. It's too beautiful not to be," Gooding says. "It's a city of doers." —Anna Callaghan
Hanalei, Hawaii
Population: 450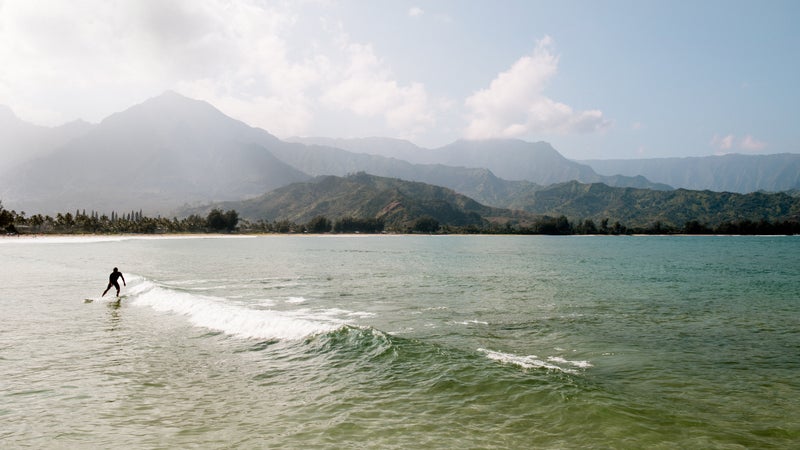 Before Dave McEntee makes 200 pounds of tasty taro burgers for his wholesale operation, Braddah Dave's, he heads out for a two-hour dawn patrol on Hanalei Bay. "Actually, I try to get in two surfing sessions every day—one before work and one after," says the 46-year-old entrepreneur, who moved to the island of Kauai from the mainland 18 years ago to start a farm. The town of 450 people doesn't offer much—a grocery store, some cafés and restaurants, and board shops—but surfing is what life here is all about, ­especially in winter, when heavy hitters like Laird Hamilton tow into the monster swells that jack up in the reliable off-shore breeze.
Newcomers shouldn't worry, though. "You can have 40-foot waves outside, but they'll only be two feet by the pier," McEntee says, adding that dozens of breaks along the two-mile-long white-sand bay offer lefts, rights, tubes, mush, or whatever you want. On flat days, McEntee rides horses into the jungle or cruises a stand-up paddleboard along the Hanalei River. The 6,175-acre Na Pali Coast State Wilderness Park, including its spectacular 11-mile hike to a secluded beach, sits just a few miles west.
Living in a vacation hot spot means high prices and limited employment prospects. But to hear McEntee tell it, it's all worth it. "This place keeps me on my game," he says. "I can't tell you how great it is to be out surfing the best waves and then turn around to see waterfalls lighting up the background. It all feels so healthy. —Tim Neville
Gunnison, Colorado
Population: 6,076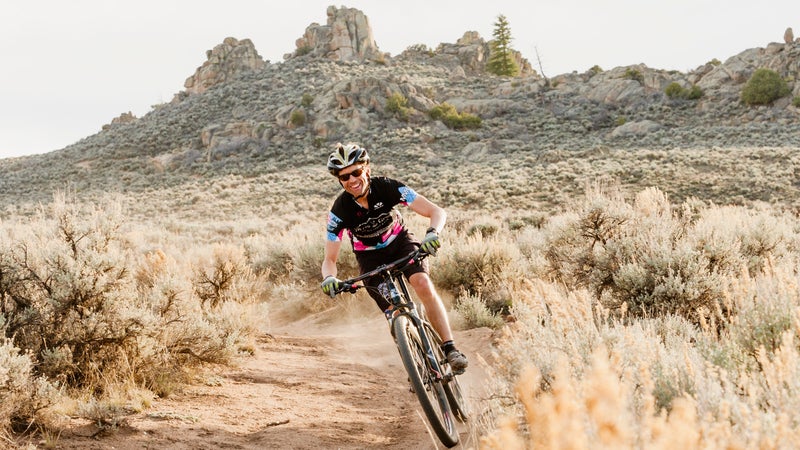 Gunnison is one of those favored Colorado hamlets whose elevation (7,700 feet) is higher than its population, and it's a joy to be here year-round. "I came for skiing at Crested Butte"—the resort is up the road—"but stayed for the Gunnison summers," says Carollyn Cherry, 53, manager of Scenic River Tours and a 28-year resident. Nearby Gunnison National Forest and Black Canyon of the Gunnison National Park make it easy to play. Beyond that, "It's just a very active, socially conscious, friendly place." —Anna Callaghan
Parks and Rec
Carollyn Cherry's sport-by-sport guide to fun in and around town
Ski: Crested Butte Mountain Resort is 30 miles north; family-friendly Monarch Mountain is 40 miles east.
Hike, Bike, and Climb: Hartman Rocks, a few minutes from town, includes more than 8,000 acres of public land, including bike trails and climbing crags.
Paddle: Less than two miles from downtown is Gunnison Whitewater Park. "There's a recirculating wave, so you can put in a kayak, play in the waves, ride the rapid, and eddy out downstream and do it again," says Cherry. When you've got your skills down, head to Gunnison Gorge for Class III rapids.
Recover: Grab pizza and beer at the High Alpine Brewing Company on Main Street.
Bend, Oregon
Population: 87,014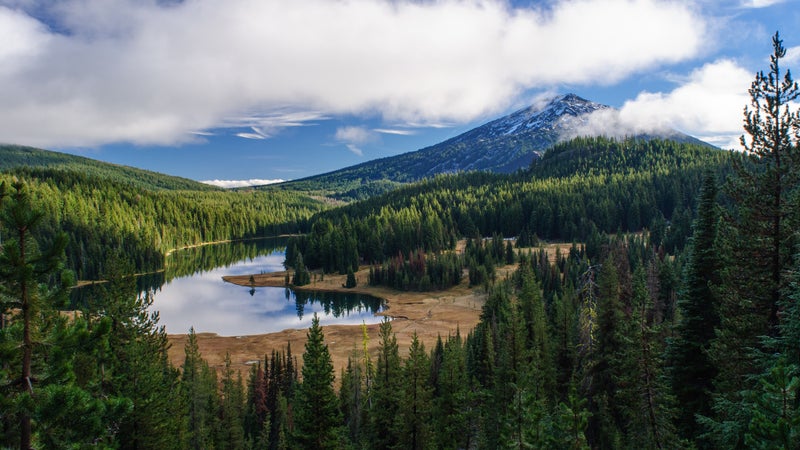 Woody Woodward wanted three things out of life, and he found them all in this city on the sunny, dry side of the Cascades, three and a half hours southeast of Portland. "My goals were to be on a beer label, have a ski trail named in my honor, and a mountain-bike trail, too," says the city's former mayor, who came to Bend in 1978. Mission accomplished. Woodward has a pair of namesake trails, and his likeness graced bottles of Silver Moon's Epic Trail Ale, a local brew.
Bend has grown from 14,000 residents to nearly 90,000 since Woodward arrived, and much else has changed, including housing costs. (The median home price has risen over $300,000.) The city now has at least 16 breweries, a whitewater park, and a $11.4 million rec center featuring a combination ice rink and pickleball arena. For this coming winter, Mount Bachelor, 22 miles southwest of town, is installing a high-speed quad to access 635 acres of new ski and snowboard slopes, an expansion that will make the volcano the fifth-largest ski area in the U.S. In the summer months, Phil's Complex, an approximately 300-mile network of singletrack, is just a 20-­minute pedal from downtown. These riches have drawn more than 70 outdoor-product companies to Bend, including Cairn, Hydro Flask, and Ruffwear. Not bad for a once broke timber burg.
For Woodward, the best part of Bend is how what's on offer always seems to match his ambitions. That 50-mile trail run around the icy Three Sisters peaks? It's an excellent goal when you have time to train, as is the 12-mile loop among the asters up Soda Creek to Green Lakes and back. Maybe you'll finally flash a 5.11 out at Smith Rock, 40 minutes away, or take a paddleboard out on the Cascade Lakes. But your adventures here don't have to be that hardcore—the mile-long walk up Bend's in-town volcano, Pilot Butte, is ideal for sunset hikes. "Bend is accessible to so many people in that way," Woodward says. "Sharing the experience is what's really ­important—not just getting your ass kicked." Oh, and
for the record: Wood­ward is 76. Of course, in Bend years that's more like 55. —Tim Neville
Ketchum, Idaho
Population: 2,728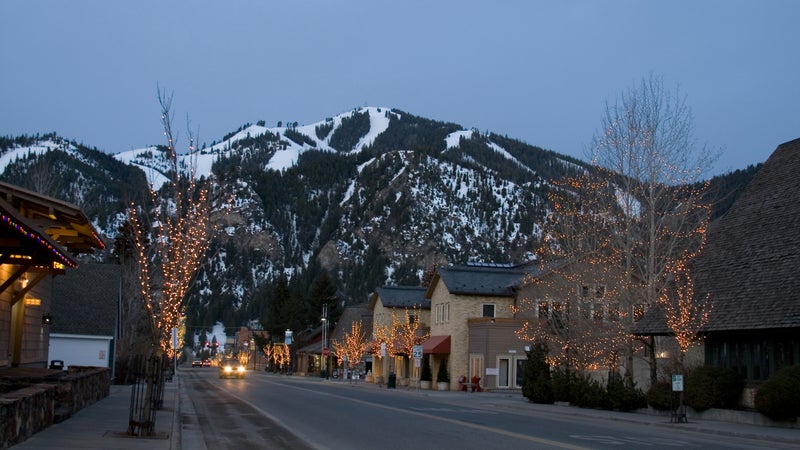 Sun Valley, right next door to Ketchum, was America's first ski resort and the site of the world's first ski lift, developed in 1936 from a conveyor used to move bananas off ships. Skiing is still central to the community's spirit. The mountain helped start the ski-racing careers of brothers Zach and Reggie Crist, both U.S. Ski Team members and X Games ski-cross medalists. The irony, says Zach Crist, is that the better skiing (and climbing and hiking) can be found in any of the four other, wilder mountain ranges surrounding Ketchum—the Pioneers, the Boulders, the White Clouds, and the Sawtooths.
"The Pioneer Mountains to the east are as close to the Alps as you get in America," says Crist, "and the Sawtooths contain some of the best couloir skiing in the world, but you better have your shit together." (Saw-tooth Mountain Guides, where Crist works, can help you with that.) With its ritzy history and fine-dining and drinking establishments (we like the Pioneer Saloon to get a little fancy and Grumpy's for something more casual), plus hundreds of miles of manicured ski slopes and singletrack, Ketchum has a glamorous face. But, as Crist says, "Venture a few miles off-road and you're in some of the wildest country in the lower 48." —­Frederick Reimers
Grand Marais, Minnesota
Population: 1,327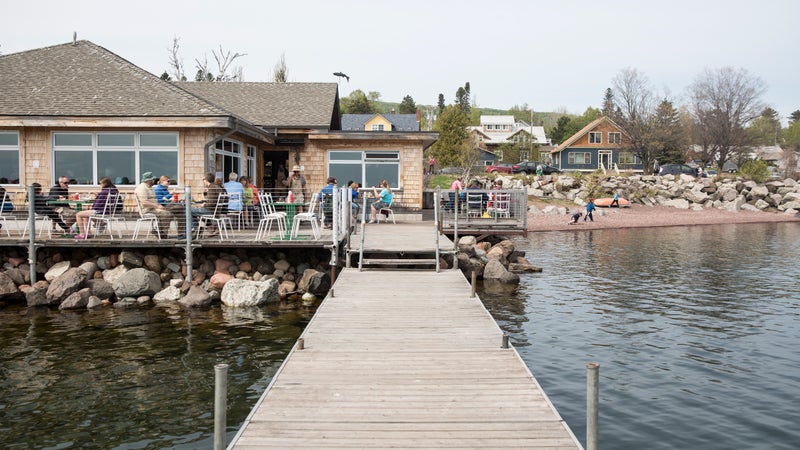 This one-stoplight town, nestled between Superior ­National Forest and Lake Superior, is the only municipality in Cook County, which is nearly three times the size of Rhode Island. That makes it the de facto gateway to the 1.1-million-acre Boundary Waters Canoe Area Wilderness to the north. This attracts an action-ready crowd: "Canoeing, kayaking, biking, hiking, sailing, fishing, skiing, snowshoeing, dogsledding, and rock climbing are just some of the outdoor activities that draw people," says Dave Freeman, a local who's been here 15 years and, in 2014, was named a National Geographic Adventurer of the Year, alongside his wife, Amy, for completing an 11,700-mile kayak and ­dogsled traverse of North Amer­ica. "It's a small, welcoming community with vibrant arts and music scenes, a host of great restaurants, microbrew­eries, and art galleries. It's also a great place to relax and skip stones, enjoy a cool breeze off the lake, read a book, or just be." —Anna Callaghan
Dawn to Dusk
Dave Freeman's guide to making the most of a day in Grand Marais
7 A.M.
Grab scones and coffee at the Java Moose, then walk out to Artists' Point for views of the largest freshwater lake in the world.
10 A.M.
Drive 45 minutes up the Gunflint Trail, rent a canoe from Hungry Jack Outfitters, and take a day trip into the Boundary Waters Canoe Area Wilderness. Spend two hours paddling and portaging up to Rose Lake on the Canadian border.
4 P.M.
Stop at the Trail Center Lodge for a malt—a post-paddle tradition—before driving back to town. (Watch out for moose!)
7 P.M.
Head to the Angry Trout Café for dinner. "I'm partial to the cisco—a local fish—but it's all fresh and excellent."
8:30 P.M.
Grab a frozen custard at Sydney's, then walk to the Gun Flint Tavern's rooftop bar for a nightcap.
Durango, Colorado
Population: 18,006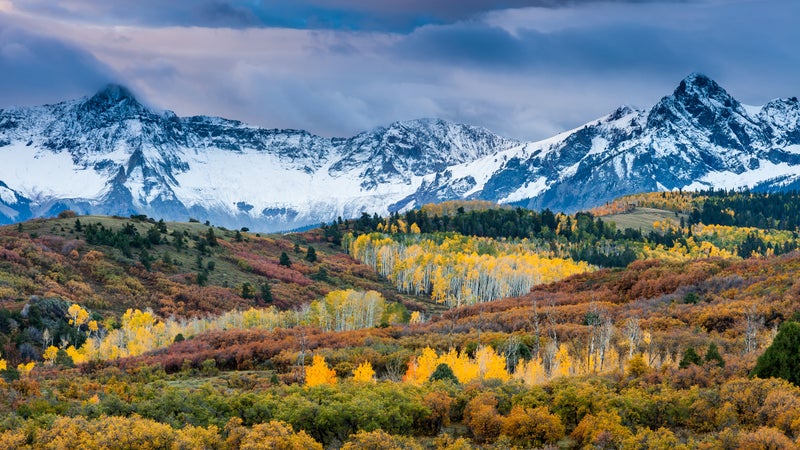 "People don't move here for a job," says Todd Wells, 40, a three-time Olympic mountain biker and a resident for 22 years. "They move because they love mountain biking or kayaking or another out­door activity, and then they figure out a way to make it work." It's easier to pull that off here than in most Colorado mountain towns. The median home cost is $360,000—pricey, but affordable compared with most first-class Rocky Mountain meccas. And Durango is certainly first-class; residents get after it all year long. We asked Wells how to make the most of each season.
Fall: "The Colorado mountains are spectacular in autumn," says Wells, and the San Juans north of Durango are home to one of the highest concentrations of fourteeners in the state. Hike through yellowing aspens on a 2.4-mile trail on the flank of Engineer Mountain, 35 miles north of town.
Winter: The 1,360-acre Purgatory Ski Resort, 35 minutes from downtown, averages 260 inches of snow per year and is ideal for families, beginners, and people who don't like lines. The tiny in-town ski area, Chapman Hill, stays open in the evenings, so kids (and parents) can shred after school.
Spring: "Most of the trails in town become rideable in the spring, so it's a great time to mountain-bike," says Wells. There are multiple trail systems, like Horse Gulch, that start right in town, and the International Mountain Bicycling Association's Epic-­certified Colorado Trail starts just outside.
Summer: North of Durango, the Animas River is churning Class V whitewater. Closer to downtown it mellows out. "My favorite thing is to just tube it, floating from 32nd Street down to the Ninth Street Bridge," says Wells. "On a summer day, it's a big party down there!" —Anna Callaghan
Seattle, Washington
Population: 684,451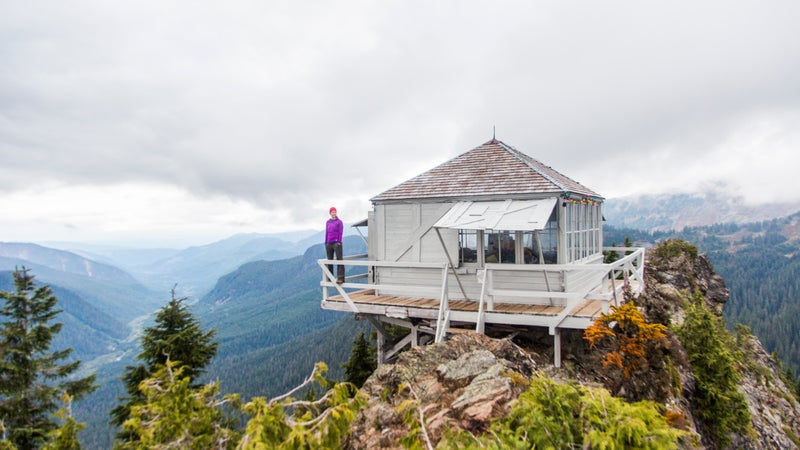 You'll hear people from the eastern part of the state call Seattle "the coast." And while that's not strictly accurate, it doesn't feel far off. From the top of the 605-foot Space Needle, you can watch sailboats drift on Lake Union and green and white ferries zigzag across Puget Sound. "To have a city situated in a place this beautiful, with mountains and water? That's exceptional," says Renee Erickson, 43, a Seattle native who owns five restaurants and a coffee shop in town. Three national parks and six ski resorts are within a three-hour drive, and they don't call Seattle the Emerald City for nothing—green space is abundant, with some 465 city parks. The local job market is strong, thanks in part to giants like Amazon and Microsoft.
There are downsides, of course. Though home prices aren't quite as bad as, say, San Francisco, the median is around $500,000, and houses in the most desirable neighborhoods command much more. And as you might have heard, it rains from time to time. But newcomers are undeterred, making Seattle one of the country's most popular cities. "That energy is great," says Erickson. "People come from all over the world to get the best of everything, from the outdoors to jobs." —Anna Callaghan
Pack It In
Renee Erickson's ideal Seattle day
7:30 A.M.
Grab coffee and an almond croissant at Coyle's Bakeshop in Greenwood.
9:30 A.M.
Spend a few hours on the water at the Shilshole Bay ­Marina. Try your hand at salmon fishing or just enjoy the views.
12 P.M.
"The city's focus on museums is incredible," Erickson says. Head to the Seattle Art Museum to take in some downtown culture.
5:30 P.M.
Stop into Upper Bar Ferdinand for a glass of sparkling wine from an independent Pacific Northwest producer.
7 P.M.
Have dinner at Bar Melusine, ­Erickson's airy seafood spot.
8:30 P.M.
Grab ice cream at Kurt Farm Shop, where milk, cream, and eggs are sourced from nearby Vashon Island, across the water.
Lead Photo: Photos: Jimmy Chin; Jen Judge; P