The Ultimate Road Trip
The Best Road Trips in the U.S.
We put together our favorite in-state itineraries in every region of the country, to make it easy for you to explore your own backyard
Heading out the door? Read this article on the new Outside+ app available now on iOS devices for members! Download the app.
As we navigate the new travel normal, making decisions about where to go—or whether to go at all—during a pandemic requires flexibility and informed planning. By the time this issue reaches you, the COVID-19 news will likely have shifted again. We hope it's for the better. As some Americans have decided to venture out, a road trip close to home is one of the safest and most popular options. That's why we put together our favorite in-state itineraries in every region of the country, to make it easy for you to explore your own backyard—think uncrowded spaces, camping, and lots of fresh air. We also gathered expert advice and resources on how to plan effectively, stay up-to-date about changing conditions, and ensure your safety and that of the communities you travel through. Whether your state has reopened and you can go now, or you save these itineraries for more opportune times, you'll be amazed at the adventures right outside your door.
The Northeast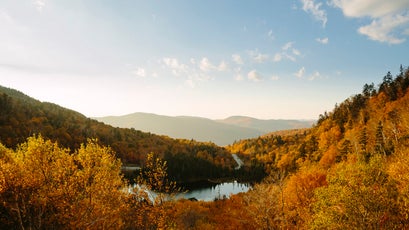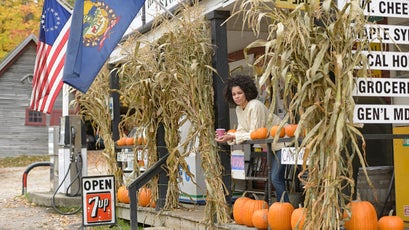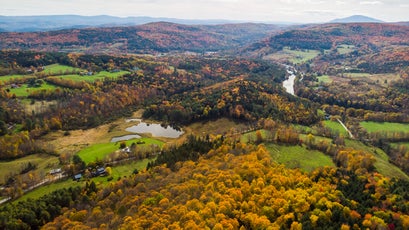 Hit the Range: Branbury State Park to Burlington, Vermont
Branbury State Park, at the foot of Vermont's Green Mountains, has over 40 family-friendly campsites and lean-tos that are a quick walk from the beachfront of Lake Dunmore. After a day of hiking and swimming, head north on Route 116 along the western edge of the Greens. Follow the highway east into the mountains and to the idyllic town of Bristol for a maple soft-serve at the Village Creeme Stand. Continue east through Lincoln along River/Lincoln Gap Road, then pull over where the Long Trail—the oldest through-hiking route in the U.S., and part of the Appalachian Trail—­intersects with the road. Hike it to the top of Mount Abe, one of the state's five 4,000-foot peaks; the rocky summit pokes above the timberline and offers stunning 360-degree views that span from the Adirondacks in the west to New Hampshire's White Mountains in the east. Spend the night at the Battell Shelter, a first-come, first-served lean-to maintained by the Green ­Mountain Club. Post-hike, drive to the quaint town of Warren, order the Number Six sandwich to go at the Warren Store, and eat it on the banks of the Mad River. Your final stop? Vermont's largest city, Burlington. Bike along the shore of Lake Champlain before popping in for a dry-ale-style cider at Citizen Cider. 80 miles one-way—Luke Whelan
The Southwest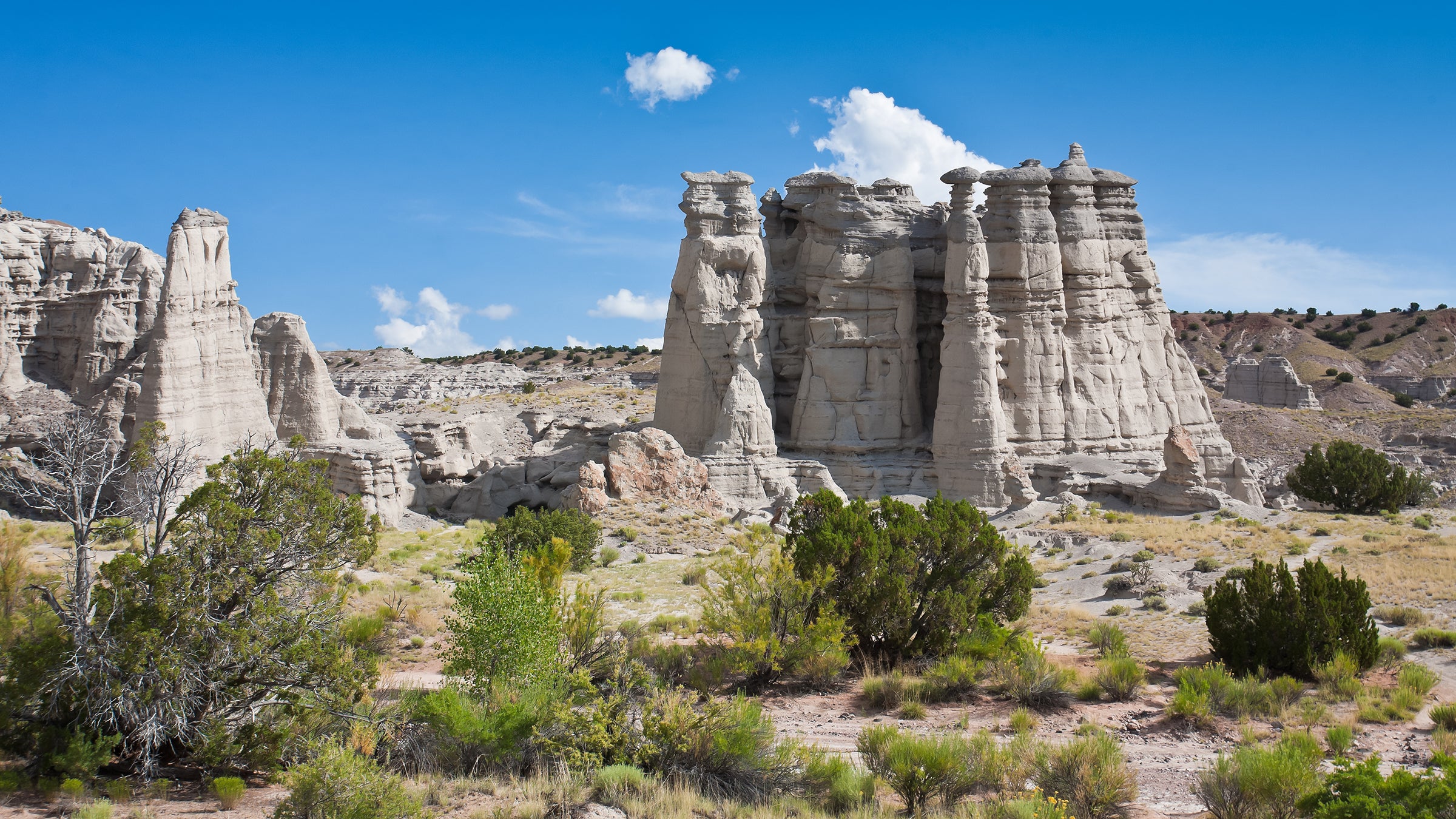 New Mexico, Three Ways
Santa Fe is the perfect place to base out of for road trips, with dramatically different landscapes in every direction. Here are a few of our favorites. —Mary Turner
The High and Low Roads to Taos
The High Road (Highway 76 to 75 to 518) goes through scenic alpine villages, including the weaving town of Chimayo, where the Santuario de Chimayo is famous for its healing dirt. Be sure to pick up baked goods at Sugar Nymphs Bistro in Peñasco on the way up. The Low Road home (Highway 68) hugs the Rio Grande. 150 miles round-trip
White Sands National Park
If you can't make it to the Sahara, White Sands is your next best bet. Take a few hours to hike the surreal gypsum dunes that stretch on forever. The park's camping sites are currently closed, so head to Aguirre Spring Campground (from $7) at the base of the Organ Mountains, 40 miles southwest. 575 miles round-trip
Abiquiú
This is Georgia O'Keeffe country, an otherworldly landscape of stark red and white cliffs, and the lush Chama River Valley. The artist spent decades painting in the town of Abiquiú and at nearby Ghost Ranch, where you can hike the spectacular Chimney Rock Trail. 122 miles round-trip
---
Get Your Mineral Fix: Fish Lake Valley Hot Springs to Soldier Meadows Hot Springs, Nevada 
Four of the Silver State's most scenic hot springs reside on remote public lands that offer free dispersed camping and skies brilliant with stars. (Pitch your tent at least 300 feet from any water source.) Start at Fish Lake Valley Hot Springs, 60 miles southwest of the town of Tonopah. The concrete tub is surrounded by marshlands, ponds big enough for paddleboarding, and 13,140-foot Boundary Peak, Nevada's highest point, summited via a challenging five-mile hike. Three hours northeast, you'll share Spencer Hot Springs with a resident herd of wild burros. Quench your thirst with a beer on Lucky Spur Saloon's porch in nearby Kingston. Some 260 miles northwest, at the Black Rock Desert playa, head out with Gerlach local Philippe Steinmann for an e-bike tour of the area (from $36) that finishes at Black Rock Hot Springs. Backtrack 40 miles to High Rock Canyon—a sanctuary for peregrine falcons and great horned owls—followed by a soak at nearby Soldier Meadows Hot Springs. An adjacent BLM cabin is first come, first served. For more creature comforts, detour to the ghost town of Vya and the Old Yella Dog Ranch (from $45). 534 miles one-way—Tasha Zemke
---
The West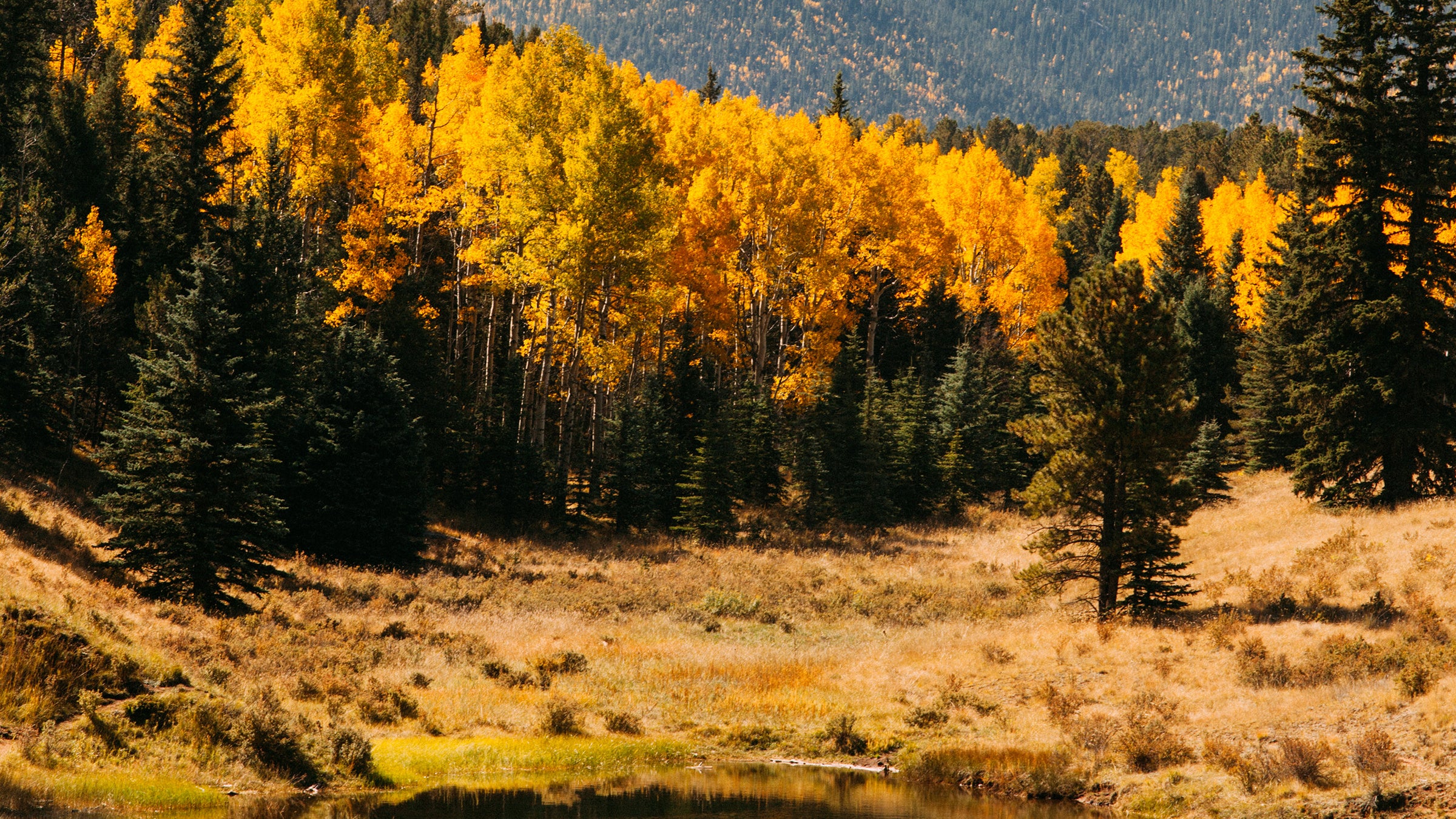 Lose the Crowds: Denver to Snowmass, Colorado
This part of south-central Colorado is rich in public lands, dramatic 14,000-foot peaks, and picturesque mountain towns. Set out from Denver and drive about 140 miles south to one of the state's most unusual man-made landmarks: Bishop Castle. Its namesake architect, Jim Bishop, started building the three-story stone fortress—with its winding staircases, wrought-iron causeways, and enormous dragon's head—in 1969, and is still working on it. Stay the night ten minutes away at Lake Isabel, where you'll find a quiet body of water, easy trails to explore, and designated Forest Service campgrounds (from $20). Start day two off with a 100-mile scenic drive to the stunning Arkansas River Valley and the town of Buena Vista, the gateway to the Collegiate Peaks, including eight fourteeners. Day hikes abound, and you can decompress afterward at the Mount Princeton Hot Springs Resort. If you want to go big, get an early start on the 8.6-mile hike up 14,440-foot Mount Elbert— the highest point in the state—by securing a spot at Elbert Creek Campground (from $15). If water is more your element, book a trip on the Arkansas with Browns Canyon Rafting (from $71). Next up? A two-hour drive to Snowmass, a small ski town just north of Aspen with 3,342 acres of premium winter terrain that's just as beautiful and adventure packed in fall. Hike, raft, fish, bag another fourteener, but beware: the technical, exposed route to Capitol Peak isn't for the inexperienced. Be sure to catch the striped peaks of the Maroon Bells before ­taking I-70 back to the Front Range. 387 miles one-way—Maren Larsen
---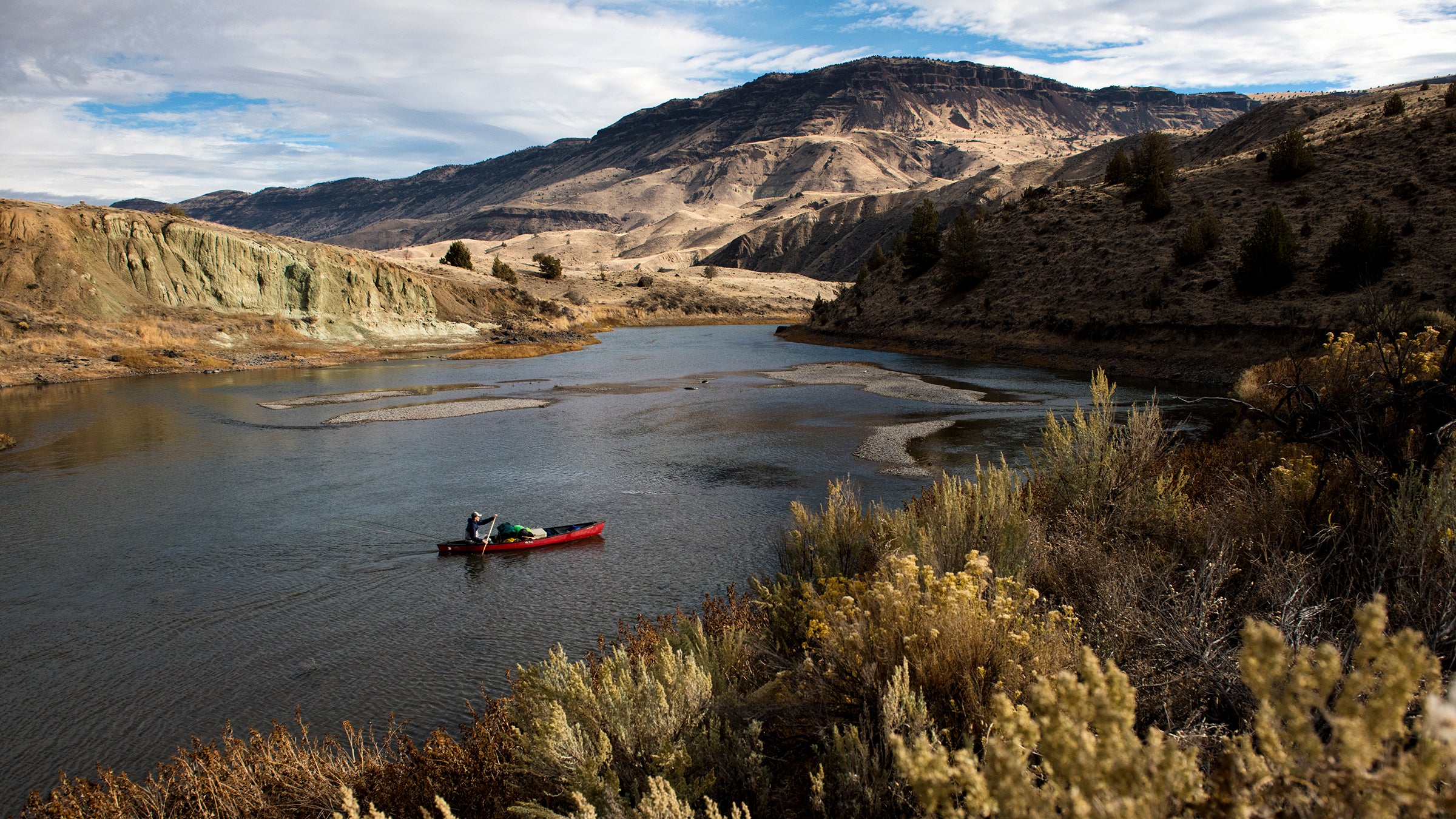 The Other Side of Oregon: John Day to Eagle Cap Wilderness 
Start your tour in the city of John Day, five hours east of Portland, where you can search for fossils at the nearby John Day Fossil Beds National Monument. Grab a fly rod and head southeast to the alpine lakes teeming with trout in the Strawberry Mountain ­Wilderness, then spend the night at its campground (from $8). Backtrack via Prairie City, then on to Bates, and turn north onto Highway 7, a scenic byway that meanders through the southern Blue Mountains. Finally, head north on I-84 before taking Highway 82 all the way to Joseph, a charming artist town at the base of the Wallowa Mountains. Pitch a tent at Wallowa Lake State Park (from $20), the perfect base camp for forays into the nearby Eagle Cap Wilderness, where you'll find 534 miles of trails for hiking and horseback riding. 292 miles one-way—Chris Keyes
---
The Southeast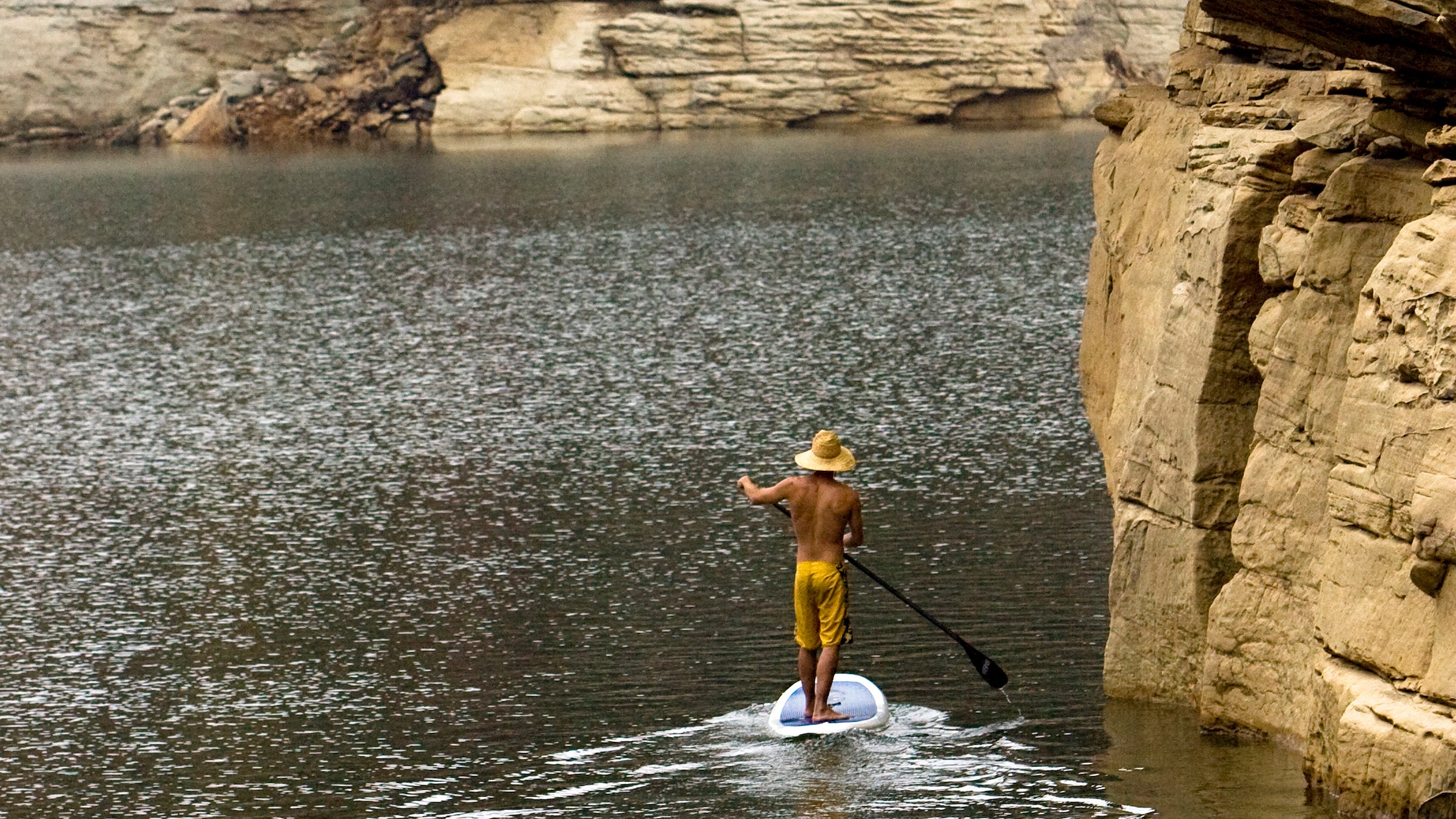 Circuit Train: Harpers Ferry to Pipestem Resort State Park, West Virginia
Pack up your bike, hiking boots, and swimsuit for this spin through the state's rugged Appalachian Mountains. Start in historic Harpers Ferry, at the confluence of the Shenandoah and Potomac Rivers, where hikes include the 4.5-mile Maryland Heights, with its bird's-eye view of the peak-cradled town. Then drive about an hour up Route 9 to Berkeley Springs; 16 miles east, a scenic offshoot of the 250-mile Tuscarora Trail wanders up to Devil's Nose, a large rock surrounded by splendid autumn plumage. From here, head about 110 miles southwest to Blackwater Falls State Park, at the Canaan Valley's northern tip, where a boardwalk descends to a front-row view of the falls and backwoods trails wind through towering hardwoods. Mountain biking has long reigned supreme in the valley, with popular rides like the technical, nine-mile Plantation Trail and the 3.8-mile legendary Moon HooDoo Rocks Trail. Hiking, fishing, and cross-country-skiing options are abundant in the park as well. The tiny nearby towns of Davis and Thomas serve as hubs for outfitters and eateries, and both Canaan Valley Resort (from $18) and Blackwater Falls State Park (from $27) have cabins and campsites. Then head south through Monongahela National Forest, one of the nation's most biologically diverse landscapes. You'll pass by Spruce Knob–Seneca Rocks National Recreation Area, famous for hardcore hiking and epic vistas. Check out the mountain-biking trails around Slatyfork, or explore Cranberry Glades Botanical Area farther south, where boardwalks hover above bogs that are similar to those found in the Arctic tundra. Campsites and cabins abound in the national forest, including along the Williams River (from $8). Wind up your trip about 95 miles south at Pipestem Resort State Park, where the adventure smorgasbord includes hiking, mountain biking, trout fishing, kayaking, tubing, and rock climbing. 403 miles one-way—Barbara Noe Kennedy
---
Escape Bourbon Street: Fontainebleau State Park to New Orleans, Louisiana
This three-day circuit offers everything from hiking to history. From the city, head 40 miles north along the Lake Pontchartrain Causeway to Fontainebleau State Park, on the northern edge of the lake, where you'll find sandy beaches and miles of hiking trails. Take a free guided tour from the visitor center to learn about the park, a former sugar plantation, and its ignominious slavery-era past. A converted railroad track, part of the 31-mile Tammany Trace trail that runs from downtown Covington to Slidell through five communities, offers cycling and ­hiking, and stops along historical sites and breweries. Spend the night at one of the park's more than 140 campsites (from $18) and lakefront cabins (from $150). The next day, drive 50 minutes north to Bogue Chitto State Park and hike the 5.7-mile loop trail, which offers prime birdwatching. In the afternoon, rent a kayak to paddle the namesake river, then stay at one of the park's cabins ($150) or campgrounds (from $25). On day three, head back to New Orleans, and embark on the guided African Life in the French Quarter walking itinerary (from $17) with Hidden History Tours. 140 miles one-way—Dodie Arnold
---
The Midwest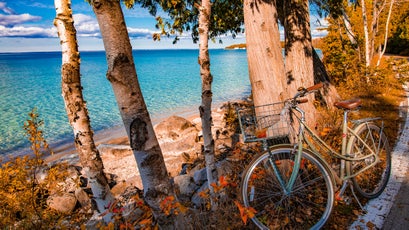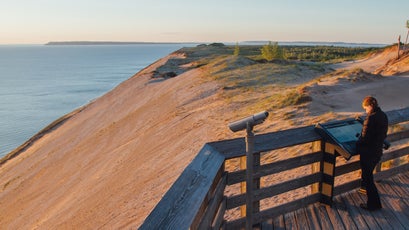 Explore the LP Route: Traverse City to Mackinac Island, Michigan 
Michigan's Lower Peninsula makes it possible to pack the best of the Midwest—pristine coastline, good seafood, and charming beach towns—into a long weekend. From Traverse City, head 40 minutes west to hike Sleeping Bear Dunes' 3.5-mile Dunes Trail, which takes you over rolling sand hills to a beach on Lake Michigan. Afterward, pick up cherry lime soda at Cherry Republic in nearby Glen Arbor, then detour to the town of Leland for a loaded sandwich from Village Cheese Shanty and enjoy it on wooden docks of its historic Fishtown. Next up, drive 75 miles east to rent a kayak at Jordan Valley Outfitters (from $28), then paddle the South Arm of Lake Charlevoix, followed by a meal of soft pretzels and beer at Short's Brewing Company in the town of Bellaire. Set up camp at Craven Park, just east of downtown (from $15). From there, it's a 45-mile drive to the town of Petoskey, your departure point for a scenic bike ride down Highway 119 with stunning views of Lake Michigan. Another 35 miles north brings you to Mackinaw City. Board the ferry to Mackinac Island and step back in time; there are no cars allowed, so horses, pedestrians, and bikes rule the streets. Bring your bike on the ferry and cruise around the island on 8.2-mile Lake Shore Drive, making pit stops at Arch Rock, Fort Mackinac, and one of the many fudge shops in town. There's no camping on the island, but there are plenty of options back on the mainland, including cabin rentals and lakefront RV sites at Mackinaw Mill Creek Camping (from $13). 220 miles one-way—Kelsey Lindsey
---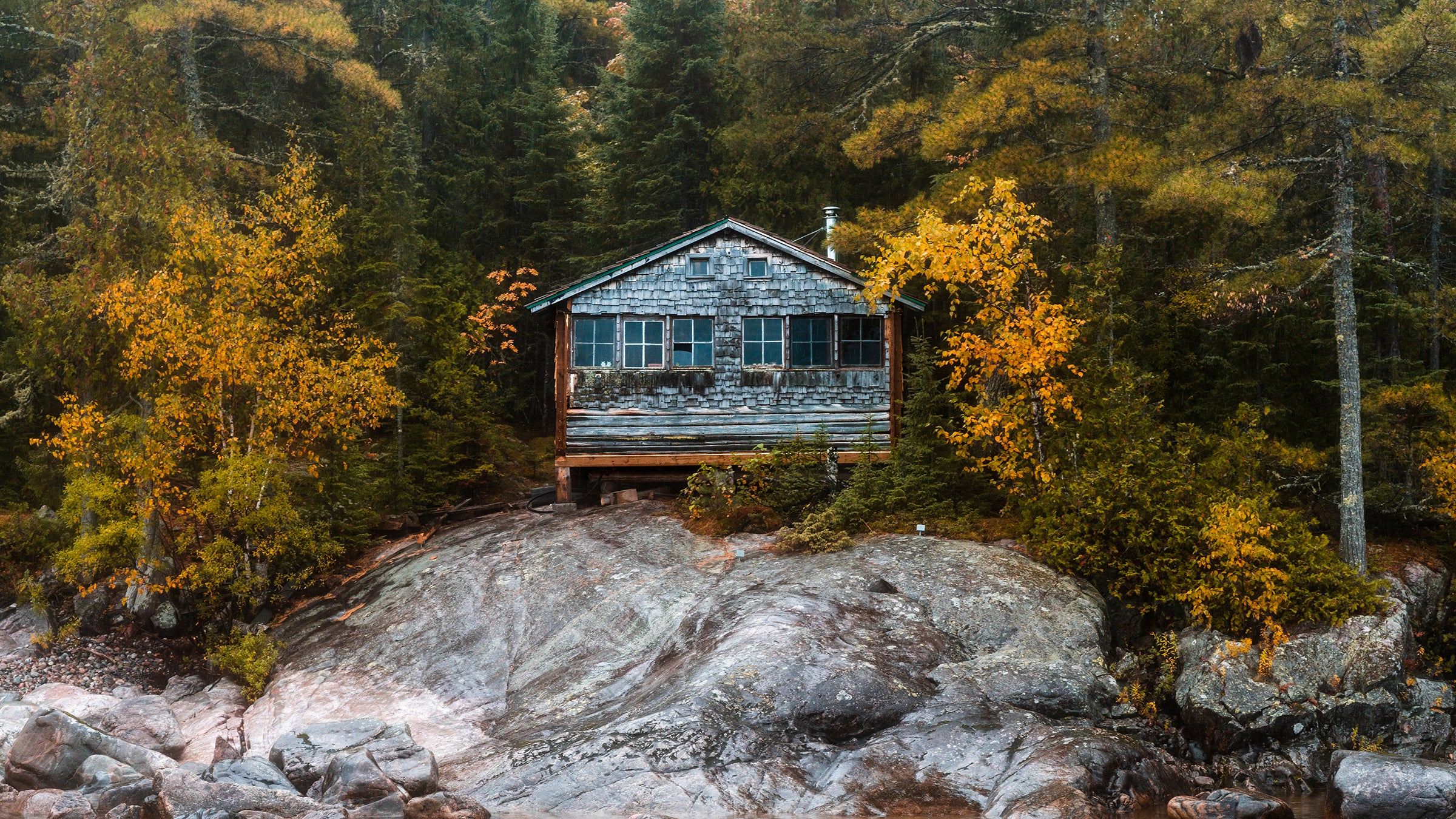 Local Intel: Minneapolis to Ely, Minnesota
From Minneapolis, it's a little over two hours north to Duluth, home to Lake Superior, the world's largest freshwater lake by surface area. Set up your base at Fond du Lac Campground (from $40), where you can fish on the Saint Louis River, rent canoes and ­kayaks from the camp's hosts, and access a network of mountain-bike trails right across the street. Swing by Grandma's Saloon and Grill for alfresco cocktail hour before heading to Pickwick to grab wings to go. In the morning, take a 54-mile detour to Gooseberry Falls State Park and hike to the namesake falls. Finally, continue 80 miles north to the city of Ely to rent a canoe from Ely Outfitting Company (from $35), and paddle out to explore some of the 1,175 lakes in the remote wilderness area, which has more than 2,000 designated campsites (from $16). 278 miles one-way —Abigail Wise
---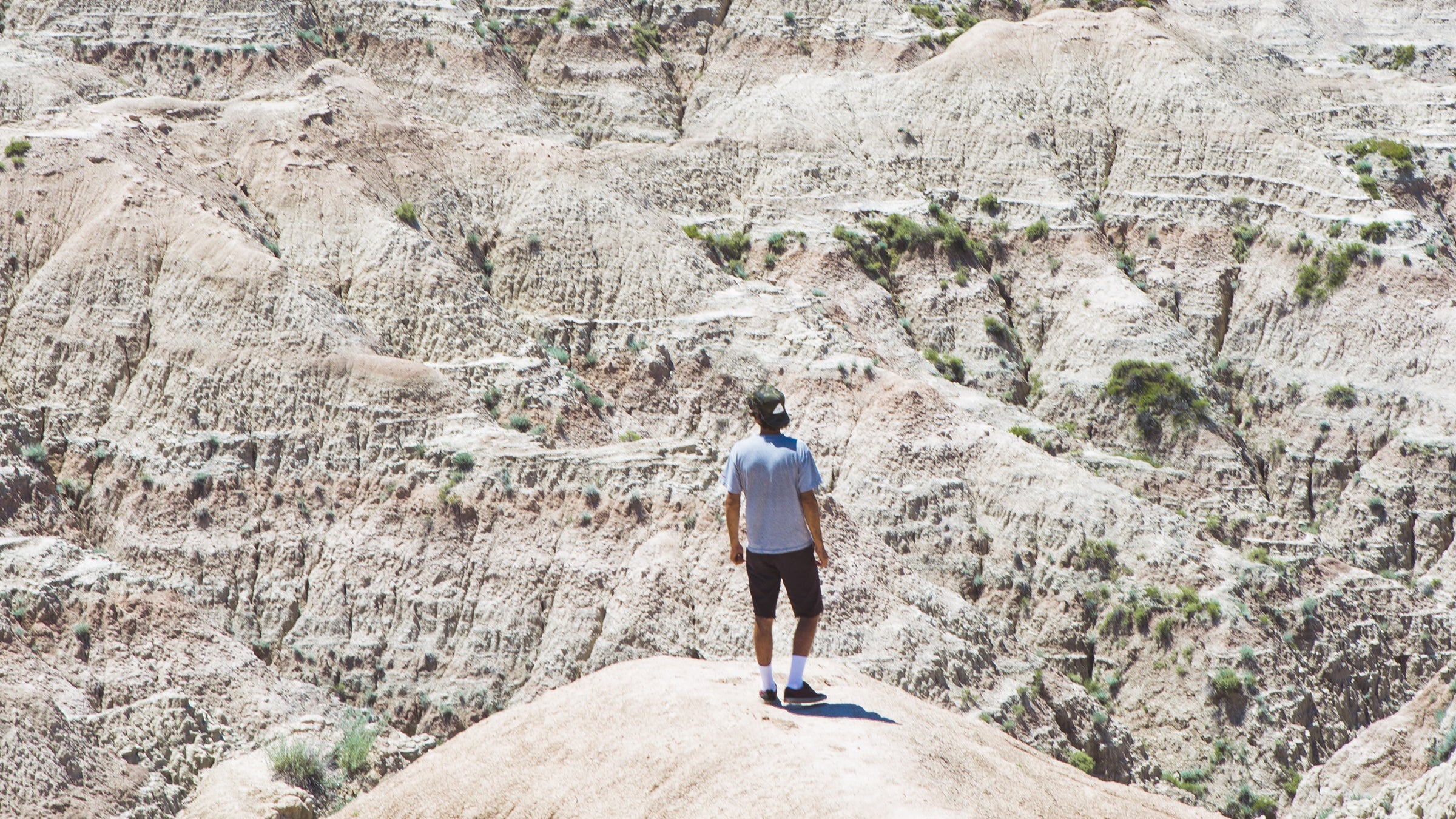 Play Geologist: Badlands National Park to Custer State Park, South Dakota
The theme of this trip: rocks. Western South Dakota has some of the finest hunks of sandstone, mica schist, granite, and phonolite porphyry in the American West. Kick off your trip at Badlands National Park, a maze of bizarre and beautiful canyons and spires you can explore from a handful of easy to moderate trails. A campground (from $23) and 26 cabin rentals at Cedar Pass Lodge (from $182) make this a great place to bunk down on your first night—seeing the sun rise on these formations is worth it. On day two stop by Wall Drug, perhaps the most widely advertised tourist trap in the world, with billboards from Minnesota to Amsterdam; the interconnected shops sell everything from jewelry to jackalopes. Grab a hot beef sandwich and doughnuts to go from the Western Art Gallery Restaurant. Ninety miles west is Sylvan Lake in Custer State Park, a wildlife reserve home to 1,300 bison. The surrounding area offers some of the best roped climbing in the state. You'll also find a via-ferrata-esque hiking experience at the park's Sunday Gulch Trail and, just two miles east, a scenic drive that takes you through the Needles Eye Tunnel, a narrow path through granite rock pinnacles. Stay at one of the state park's nine campgrounds (from $7). 119 miles one-way—M.L.
---
Ride it Out: Hartford to Pere Marquette State Park, Illinois 
According Shawn Fechter, of motorcycle-adventure outfitter EagleRider, one of the best riding routes is the Great Rivers Byway, starting where the Mississippi, Missouri, and Illinois Rivers converge.
"Some of the most scenic pockets of the 2,552-mile Great River Road, which follows the Mississippi River from Minnesota to Louisiana, are found in Illinois. Start in the small town of Hartford, where the Meeting of the Great Rivers Byway begins. The 22 miles between Hartford and Grafton offer spectacular views of the rivers to one side and limestone bluffs to the other, and are filled with stops to take in the area's diverse flora and fauna, like the 300-acre Olin Nature Preserve, home to more than 150 species of birds. Farther west, at the Two Rivers National Wildlife Refuge, you can catch the great southerly bird ­migration in fall. The trip can be completed in a day, but if you want to take your time, spend a night in a riverside shelter at Pere Marquette State Park (from $25), which has plenty of hiking, fishing, and rock climbing." 67 miles one-way