Which Public Lands Are Right for You?
Your bucket list should go beyond national parks. This decision tree will help you find lesser known locations with half the crowds.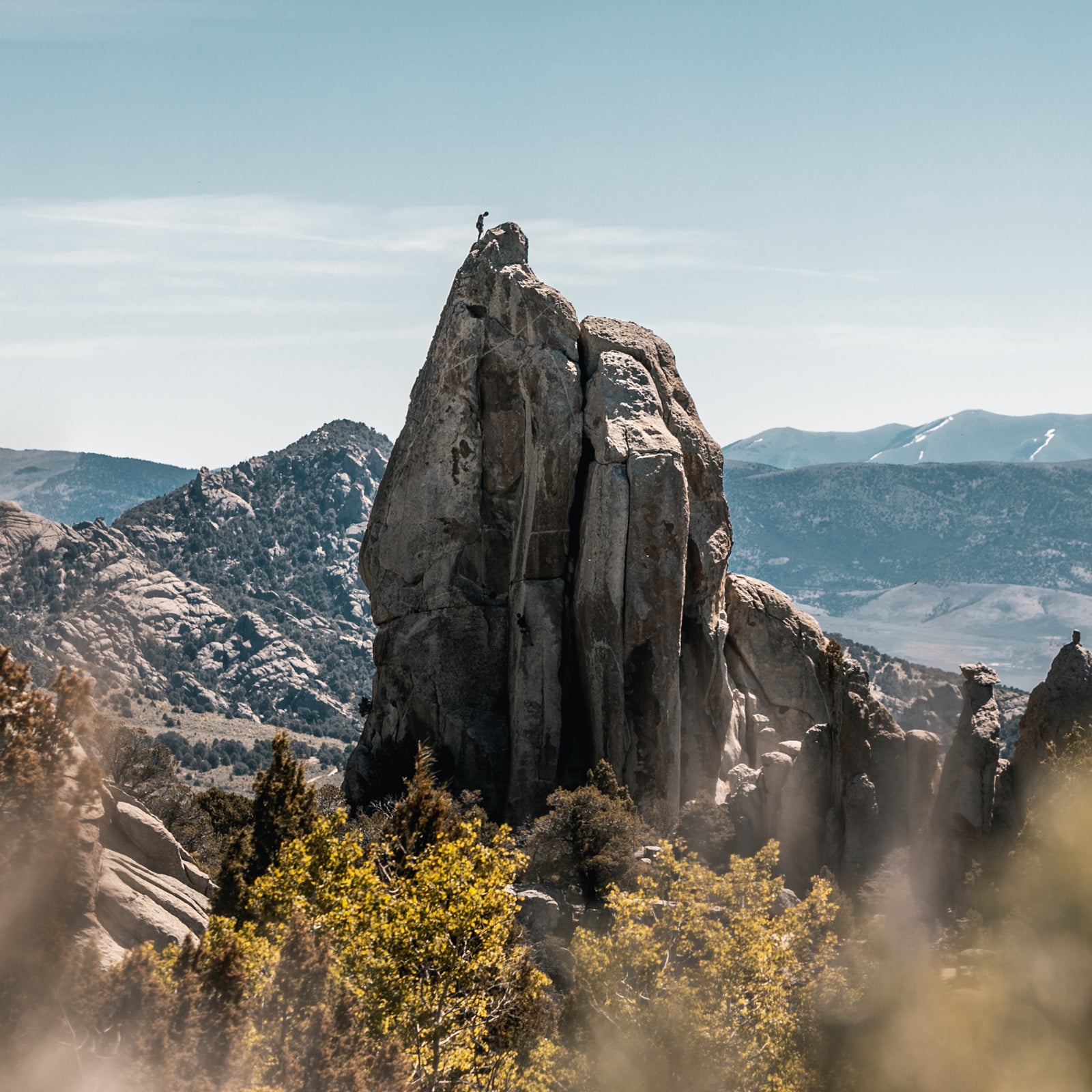 Akela - From Alp To Alp/Stocksy(Photo)
Heading out the door? Read this article on the new Outside+ app available now on iOS devices for members! Download the app.
With four different federal agencies overseeing 28 designations of protected areas amounting to more than 615 millions acres, it's no wonder most Americans stick to marquee destinations, like national parks, and familiar wildernesses close to home. That leaves so much left to be explored, which can be daunting if you don't know where to start. We've got you: just start at the beginning of this decision tree, and click on the hyperlinked indicators by your answer to jump down to the next question—or go old-school and scroll to the corresponding letter and number combination. We guarantee that the recommendations you arrive at will be surprising—and tailored to you.
What kind of experience do you want?
Adventurous! Go to A1.
Chill. Go to B1.
---
A1: OK, how hard do you want to go?
Just a gentle sweat, thanks. Go to C1.
Go big or go home! Go to C2.
---
B1: Cool. Seeing stuff or learning stuff?
Teach me your ways! Go to D1.
Please, I'm on vacation. Go to D2.
---
C1: How far out are you thinking?
Um, how close is the nearest bar? Go to E1.
Desperately seeking solitude. Go to E2.
---
C2: By land or by sea?
I was born with gills! Go to G1.
Landlubber here. Go to G2.
---
D1: All right. History buff or science nerd?
Blow my mind, nature. Go to F1.
The older, the better. Go to F2.
---
D2: Fine. Plants or animals?
Gimme that sweet, sweet chlorophyll. Go to H1.
I heed the call of the wild! Go to H2.
---
E1: Um, how close is the nearest bar?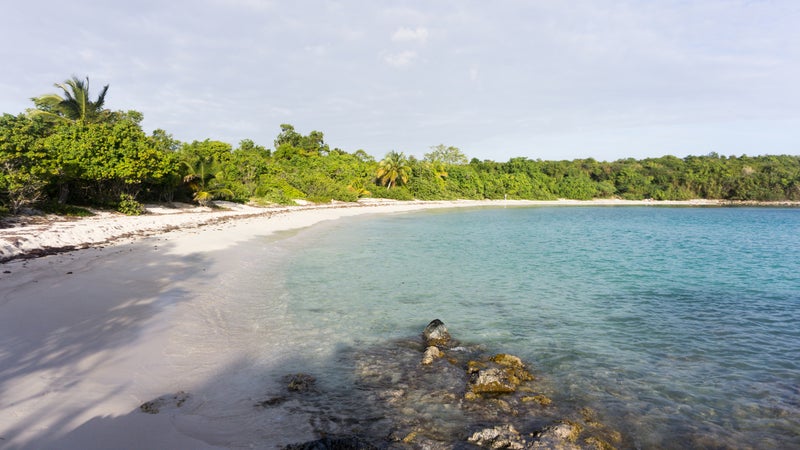 John Heinz National Wildlife Refuge at Tinicum, Philadelphia: Right next to the Philly airport is this 1,200-acre fishing and hunting preserve.
Vieques National Wildlife Refuge, Puerto Rico: Paddle through a mangrove forest, snorkel in crystalline waters, or cast a fly into a gemstone bay at this island paradise, only a short drive from beachfront bars.
E2: Desperately seeking solitude.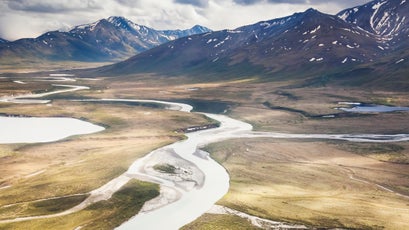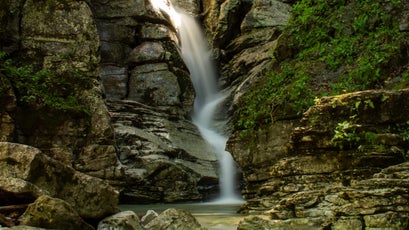 Noatak National Preserve, Alaska: Whether floating the Noatak River or trekking across the Arctic tundra, you'll have the place to yourself—minus some resident caribou, moose, and grizzlies.
Ozark National Forest, Arkansas: It's easy to snag your own swimming hole in this mountainous, 1.2-million-acre woodland, which has dozens of waterfalls.
---
F1: Blow my mind, nature.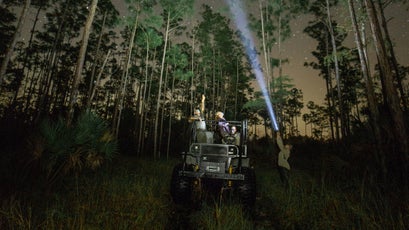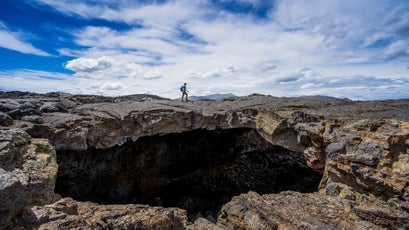 Big Cypress National Preserve, Florida: Pack a telescope and spend at least one night training your lens on some of the darkest skies in the southeastern U.S.
Craters of the Moon National Monument and Preserve, Idaho: Keep an eye out for migrating pronghorn while traversing the caves, lava flows, and cinder cones dotting this otherworldly volcanic landscape.
F2: The older, the better.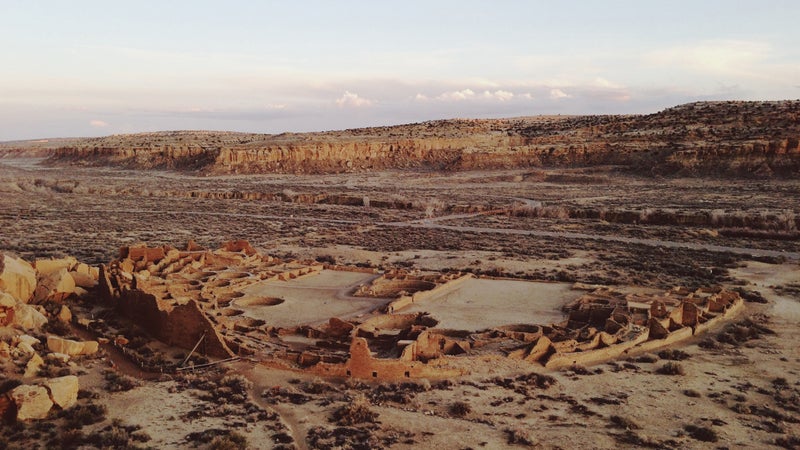 Chaco Culture ­National Historical Park, New Mexico: Join a guided tour of the Ancestral Puebloan ruins at this Unesco World Heritage site, then bed down in the shadow of ancient cliff dwellings.
Grand Staircase–­Escalante National Monument, Utah: Gawk at fossil-stuffed, multihued rock layers stacked like prehistoric pancakes that trace 275 million years of human and geologic history.
---
G1: I was born with gills!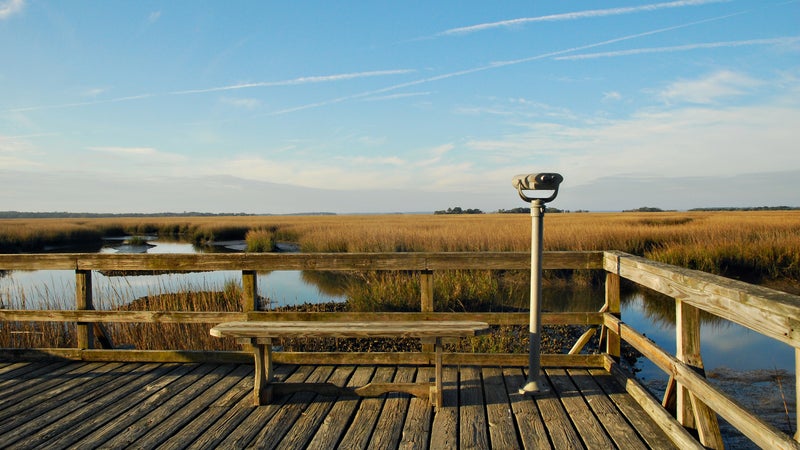 Cumberland Island National Seashore, Georgia: Consult a tide table, then kayak across Cumberland Sound to pitch your tent at one of five campgrounds scattered around this barrier island.
Gauley River National Recreation Area, West Virginia: Though beautiful in any season, the Gauley roars to life each fall when a series of dam releases whip up a heart-pounding brew of world-class whitewater.
G2: Landlubber here.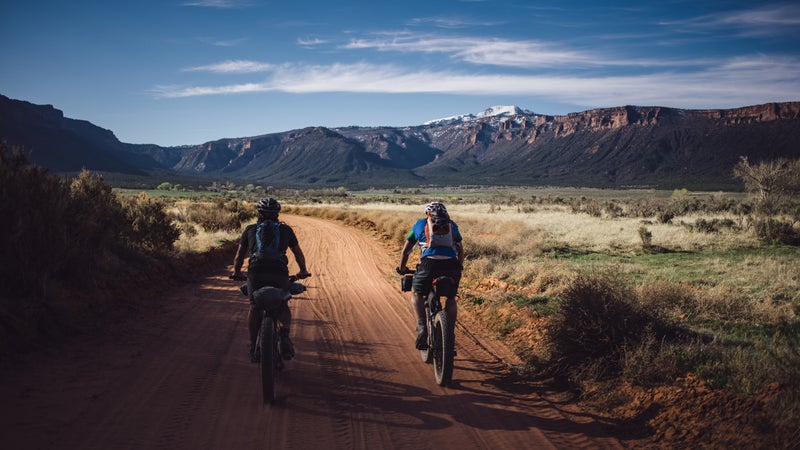 City of Rocks National Reserve, Idaho: Calling all climbers: rack up for more than 600 routes that ascend weathered granite spires roughly 28 million years in the making, located south of Pocatello, near the Utah border.
McInnis Canyons National Conservation Area, Colorado and Utah: Set out from the northern ­terminus of the 142-mile Kokopelli Trail, a bikepacking classic that runs from Fruita, Colorado, to Moab, Utah.
---
H1: Gimme that sweet, sweet chlorophyll.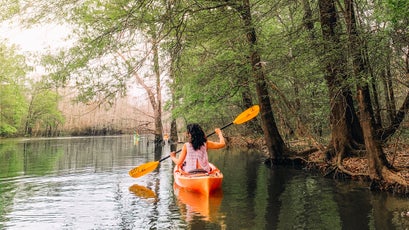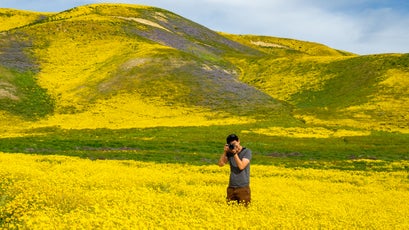 Big Thicket National ­Preserve, Texas: Feel like you're packing multiple trips into one at this Unesco Biosphere Reserve, which features nine distinct ecosystems, including lush cypress swamps.
Carrizo Plain National Monument, California: Wet winters create psychedelic spring wildflower displays across the rolling meadows of these grasslands in California's Central Valley.
H2: I heed the call of the wild!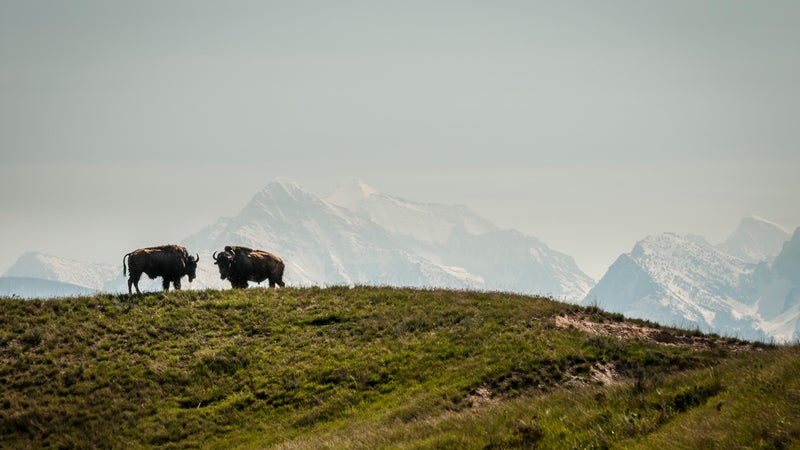 Jamaica Bay Wildlife Refuge, New York: Forget people-watching in NYC—bird nerds should grab their binocs and scan for the hundreds of species that flock to this avian outpost.
National Bison Range, Montana: Pack a camera when visiting this 112-year-old grassland sanctuary, which helped rescue its famous namesake—our national mammal—from the brink of extinction.