Sponsor Content: Visit Utah
The Ultimate Guide to Southern Utah's Darkest Skies
Professional intel on the best crowd-free stargazing in one of the world's best night sky destinations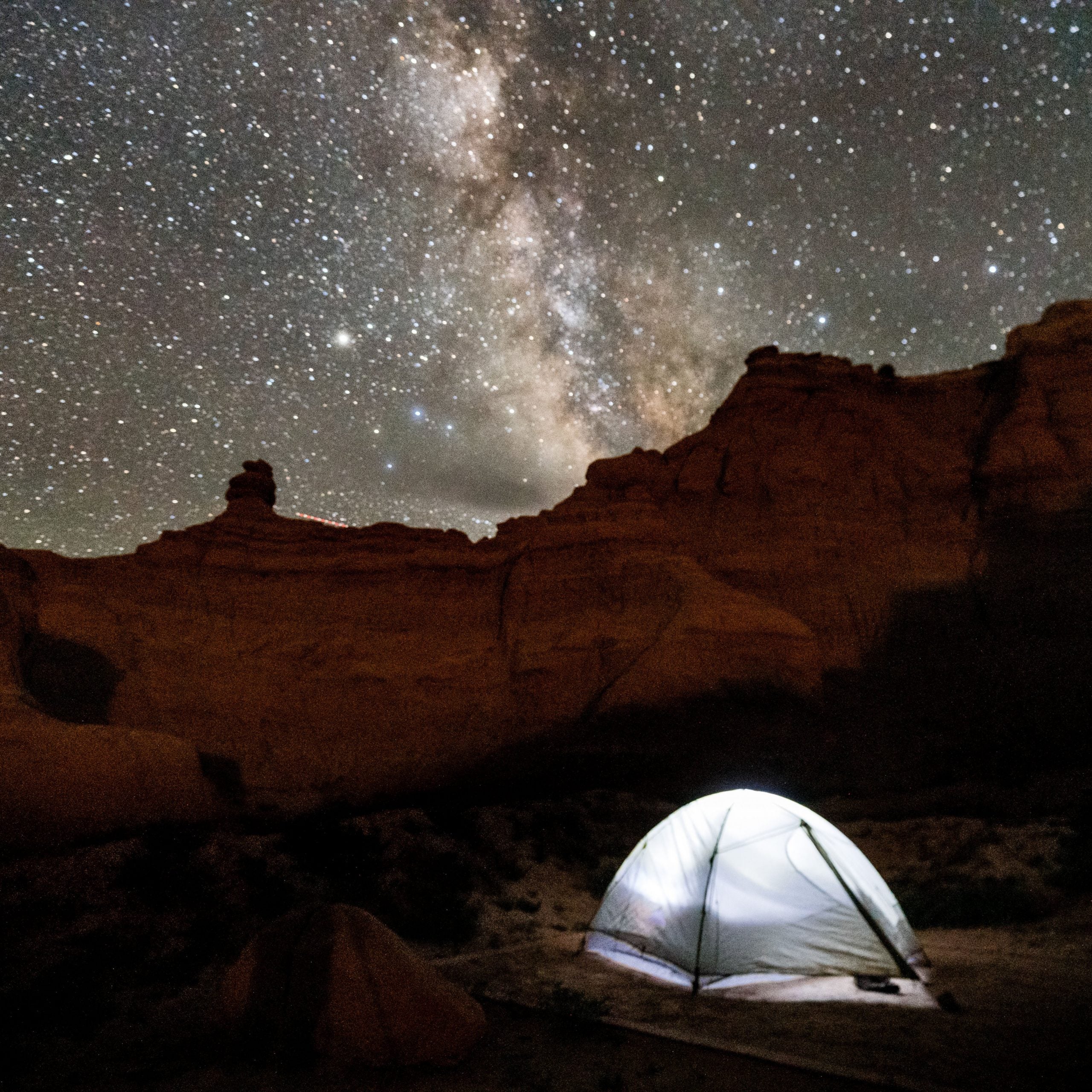 Southern Utah has more International Dark Sky Places than anywhere else in the world. But you don't have to hit the Mighty Five to find dramatic views. We asked Bettymaya Foott, a talented Moab-based astrophotographer and the director of engagement for the International Dark-Sky Association, for some of her favorite hidden corners around southern Utah—her favorite place in the world for stargazing.
Cedar Breaks National Monument
At 10,000 feet above sea level, Cedar Breaks National Monument offers prime stargazing conditions. The park features the half-mile-deep Cedar Break Amphitheater, a wonder of red-rock hoodoos, arches, and fins. It's just about 90 miles north of Zion National Park, but you're unlikely to battle crowds here. Camp within the park on cool summer nights so you can more easily catch the Milky Way in the wee hours of the morning. If you're not up for camping, nearby Cedar City has you covered with dining and lodging galore.
Pro Tip
Foott suggests doing a bit of research on celestial events and moon phases to time your trip just right for whatever it is you're looking for.
Kodachrome Basin State Park
The landscape at Kodachrome Basin State Park is filled with vivid, layered spires. Talk about otherworldly—from here, the stargazing is so good you can see the Milky Way with your naked eye. The park received Dark-Sky designation in January 2021 but has a small fraction of the visitors you'd find at nearby Bryce Canyon National Park: well under 150,000 people per year. But this park has more to offer than just stargazing: by day, visitors will find a network of trails through the aforementioned spires ripe for day hikes, mountain biking, and even horseback riding.
Town of Torrey
It's one thing to stare up at the sky in the middle of the wilderness. It's another to be able to see it clearly from within a town that's taken a strategic, intentional approach to minimizing its light pollution. Foott recommends staying in the town of Torrey, which is also a great base camp for exploring Capitol Reef National Park. It's an ideal place to experience what dark-sky-friendly lighting looks and feels like in practice, she says.
Natural Bridges National Monument
Natural Bridges National Monument was the first-ever IDA-certified Dark Sky Park, and it remains one of the darkest places in the lower 48 to stargaze thanks to its "almost perfect" lack of light pollution, the IDA says. "It's a gorgeous, gorgeous place to see the night sky," says Foott. Its stone bridges make for dramatic photos, but refraining from flash photography and "light painting" (washing the scene with light effects) is just basic etiquette, Foott says. Valley of the Gods is a short drive away from Natural Bridges and offers epic places to camp in the shadows of red-rock formations.
Goosenecks State Park
In the southeastern corner of the state, the San Juan River cuts a tight, curvy path of meanders through red-rock desert. At Goosenecks State Park, visitors can take in stunning views during the day, sunset views of Monument Valley in the evening, and camp under an unpolluted sky at night. "These are beautiful areas off the beaten path, which tends to be even better for stargazing as well," says Foott.
Looking for more adventure intel? Head over to Beyond the Parks, our interactive and in-depth guide to getting off the beaten path in southern Utah.
---
The wild canyons and mountains of southern Utah have been around for over 2.6 billion years, and we want to protect them for a few billion more. Do your part by following our Forever Mighty travel ethic.
Trending on Outside Online