Save Big with These Fall Travel Tips and Deals
Traveling this summer was chaotic and expensive. Fall trips don't have to be that way with this advice on how to save and where to go.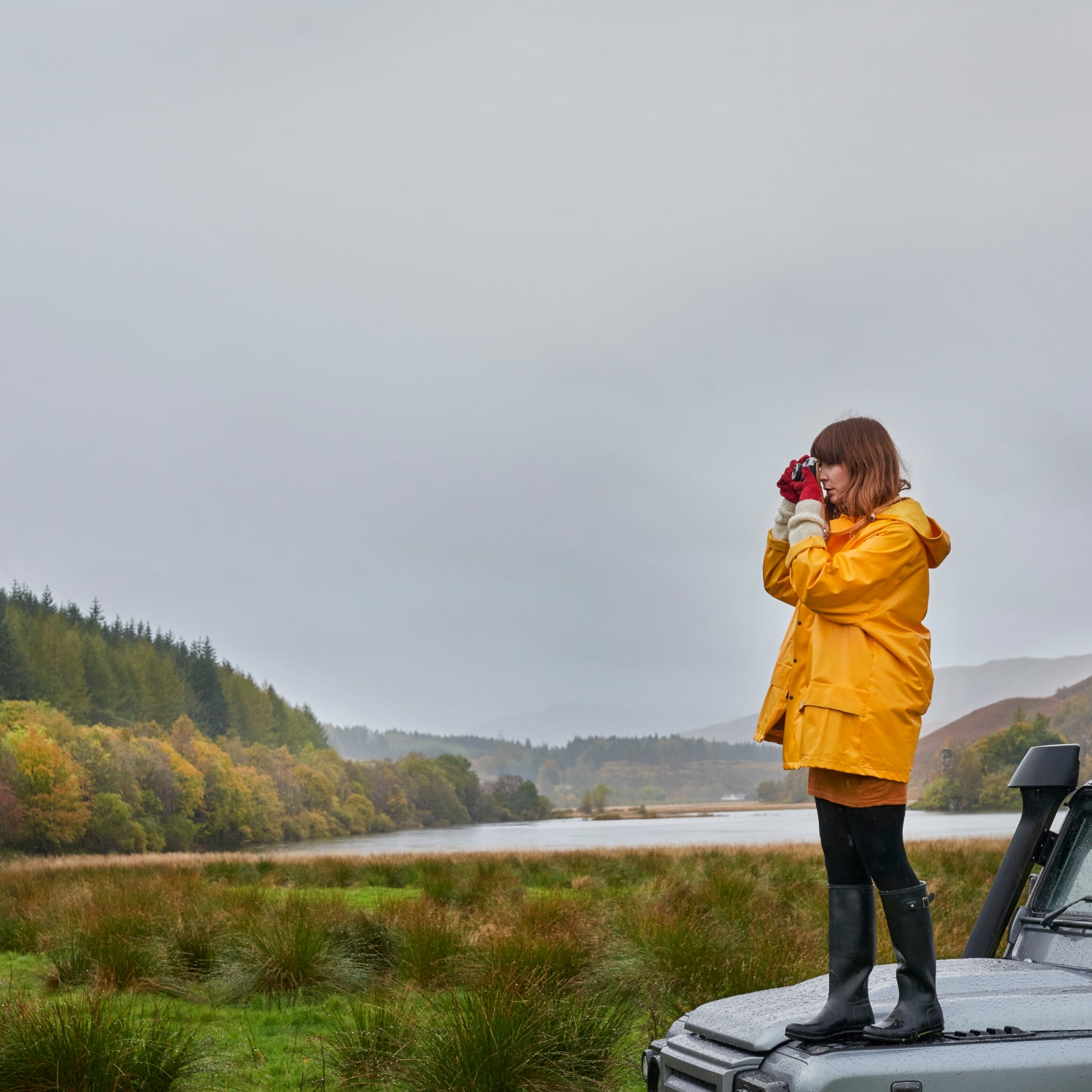 Plume Creative/Getty
Heading out the door? Read this article on the new Outside+ app available now on iOS devices for members! Download the app.
​This was the summer that everyone decided to travel again. Sixty percent of Americans had plans for a summer vacation, according to a 2022 summer travel survey by Deloitte. And good for them. After being locked up for over two years due to the pandemic, we all deserved a much-needed getaway.
But goodness, was that vacation hard-earned this year. With soaring gas prices, road trips were costly. With limited flights, pricey airfare tickets, and frequent flight delays and cancellations, flying was tumultuous. This summer had the highest airfare prices on record for the past five years, according to Hopper, a flight price tracking app. Once you got to your destination, limited staffing and big crowds often meant more waiting in lines. Employment in the leisure and hospitality sector is still below its February 2020 level by 7.1 percent, according to the Bureau of Labor Statistics.
In short, high fuel prices, labor shortages, and post-pandemic wanderlust created a perfect storm. "Traveling this summer required a lot of flexibility and getting creative, bringing a whole new meaning to requiring a sense of adventure," says Mollie Krengel, founder of Wild Bum, a platform for curated travel guides.
Summer, though, is always the busiest and most expensive time to travel. But fall? That's when you can expect fewer crowds and more savings. "With so much demand and chaos in the travel industry this summer, the good news is that we are seeing flight prices drop for the fall, which is a relief for people who were shocked by the prices they saw this summer," says Melanie Lieberman, global features editor at The Points Guy, a travel intel site. "We're encouraging travelers to think of places that are not typically fall destinations. If you're OK traveling in the off season, you can get a better deal."
Here are some cost-saving tips for traveling this fall and early winter season—and a few ideas for where to go.
1. Book Ahead
The old travel adage is still true: don't wait until the last minute to book because you'll likely be subjected to the highest prices and the lowest inventory. So, plan ahead. "Be proactive. Track flights and set alerts so you know if the price has dropped," says Lieberman. Airfare search engine sites like Skyscanner, Scott's Cheap Flights, and SkiPlagged can help you fine tune the best airfare rates to your destination—or help you pick a destination with the best deals.
Same with lodging: Book in advance for the best rates. "We recommend planning your accommodation far in advance, since last-minute bookings tend to be more expensive and harder to find," says Kristen Bor, founder of the Bearfoot Theory, an outdoors and travel blog. At the Hotel Zags, in downtown Portland, Oregon, score the Book Early, Stay Late package, and if you make your reservation at least five days in advance, you'll get 15 percent off the nightly rate and a late 2 P.M. checkout. (You can also borrow a bike, fishing rod, or yoga mat from the hotel's gear shed in the lobby.)
2. Be Flexible with Your Dates
"If you can, play around with arrival and departure dates because that's where you can unlock the biggest deals," Lieberman says. If you search for flights on Kayak, for example, the site will show you price ranges for different dates, so you can select the cheapest days to travel.
Sometimes, the longer you stay, the better the rate. In Austin, Texas, rates are automatically discounted when you book three or more nights at the Heywood Hotel; same at the Carpenter Hotel, which gives you 15 percent off your rate if you book for three nights or more. Sonder, a room rental site with well-designed hotel-style rooms for rent everywhere from New Orleans to Barcelona, encourages longer visits by offering 25 percent off if you stay for a week, and up to 40 percent off if you stay longer.
Boutique Homes, which lists unique vacation rentals around the world, has a deals section, offering special long-term rates and last-minute discounts. For example, stay at this eclectic home in Granada, Nicaragua, via Boutique Homes, and you'll get 10 percent off the nightly rate of $270 a night if you stay for a week.
3. Take a Road Trip
The best way to save on airfare prices? Drive. Yes, gas is expensive, too, but try renting an electric car or not traveling too far from home. "Consider renting a campervan for your trip. It will give you a taste of van life, and depending on the region and length of your road trip, renting a camper van can still be less expensive than booking a hotel every night," says Bor. "Campgrounds are much cheaper than hotels or Airbnbs."
Outdoorsy, the peer-to-peer RV and campervan rental site, now offers Roamly travel insurance and a new option to pay for your rental over four, interest-free payments. If you're driving a campervan or RV, consider joining an RV club like Boondockers Welcome or Harvest Hosts, which you'll pay an annual fee, then you get unlimited access to stay for free on hosts' properties around the country.
Don't want to camp? That's OK. The new evo Hotel, which opened in Salt Lake City, Utah, in February, currently has a road trip package, where if you book a room at the hotel and drive there, they'll give you $50 in gas credit with your room. "For help finding the cheapest gas while traveling, the Gas Buddy app is a must," adds Bor. "Pro tip: gas prices tend to increase on weekends and holidays, so filling your tank on Monday rather than Sunday will help you pinch a few pennies."
4. Go Farther Afield
Be willing to explore off the beaten path for a better deal—and a better experience. "When you find obscure places, you can find better deals and cooler spots with less people," Krengel says. "Any change of scenery does wonders for our mental health, for disconnecting from the everyday. Try renting a tiny house on a little lake within a few hours from your house. You don't have to go far or spend that much to give yourself that experience of getting away."
Say, instead of going to Vermont for fall foliage in October—where prices and crowds will be at their peak—consider, say, West Virginia, which has beautiful fall hikes, some of the best fall whitewater rafting in the country, and better deals. After Labor Day until the end of October, the Summersville Dam releases from Summersville Lake into the Gauley River, creating what's known as Gauley season. Adventures on the Gorge runs day trips on the Upper and Lower Gauley.
5. Consider Alternative Lodging
Like airfare prices, lodging rates have gone up, too. You can score hotel deals via the same booking sites that enable you to shop for flights—sites like Kayak, Expedia, or Monondo. There can be cost-saving benefits to booking an Airbnb, too. "Booking a rental property can be a great way to save not just on the per night price, but if you have a kitchen, you're not paying to go out for every meal," Lieberman says. "But be mindful with vacation rental sites and make sure you're click through and see the total, as there are cleaning fees and other fees that you may not see in your initial room rate."
If you're willing to consider more rustic or unique accommodations, check out sites like Hipcamp, GlampingHub, or use Airbnb's camping filter. You can stay in a cottage in the middle of an organic farm in Ohio for $99 a night, via Hipcamp, or a tiny house in the mountains of Colorado for $175 a night, via Airbnb. Or stay for free by becoming a vetted house sitter at TrustedHousesitters, or sleep in an old fire lookout tower in the wilderness for next to nothing.
6. Bundle Your Booking
Remember that your time is valuable, so spending hours searching for a great deal isn't always in your best interest. ​​"Sign up for emails from your favorite airlines or travel sites and you'll hear about travel packages that they're offering to certain destinations that might include airfare and hotel," says Krengel. "Consider the amount of time you're saving if you're not having to spend hours researching and booking."
If you book a flight with Aha Airlines, a budget airline and adventure company, you can also book tours and activities, like sailing cruises, guided hiking, or brewery tours in your destination, and get 15 percent off rates. Aha has great deals on flights into Nevada's Reno-Tahoe airport, currently starting as low as $39 one way from select cities. Once you're there, book a room at the chic Coachman Hotel in South Lake Tahoe, California, where rooms start at $139 a night if you go midweek in the fall, compared to weekend rates that cost double that.
7. Insure Your Trip
"Get a great deal, but don't forget to protect the money you're putting into travel," Lieberman says. "You'll be glad you did if you need to make a change to your reservation." Lieberman recommends getting travel insurance, whether you're taking a big international trip or you're just going away for the weekend. You may want to consider a 'cancel for any reason travel' insurance, which typically refunds up to 75 percent of your non-refundable trip costs if you need to cancel within a set number of days. Seven Corners has affordable trip insurance, or check out Insure My Trip to shop around for the best travel insurance deal.
Lead Photo: Plume Creative/Getty