Sponsor Content: Florida Keys
Get to the Heart of the Florida Keys in Marathon
Explore Marathon's beaches and coral barrier reefs, and meet the locals working to protect them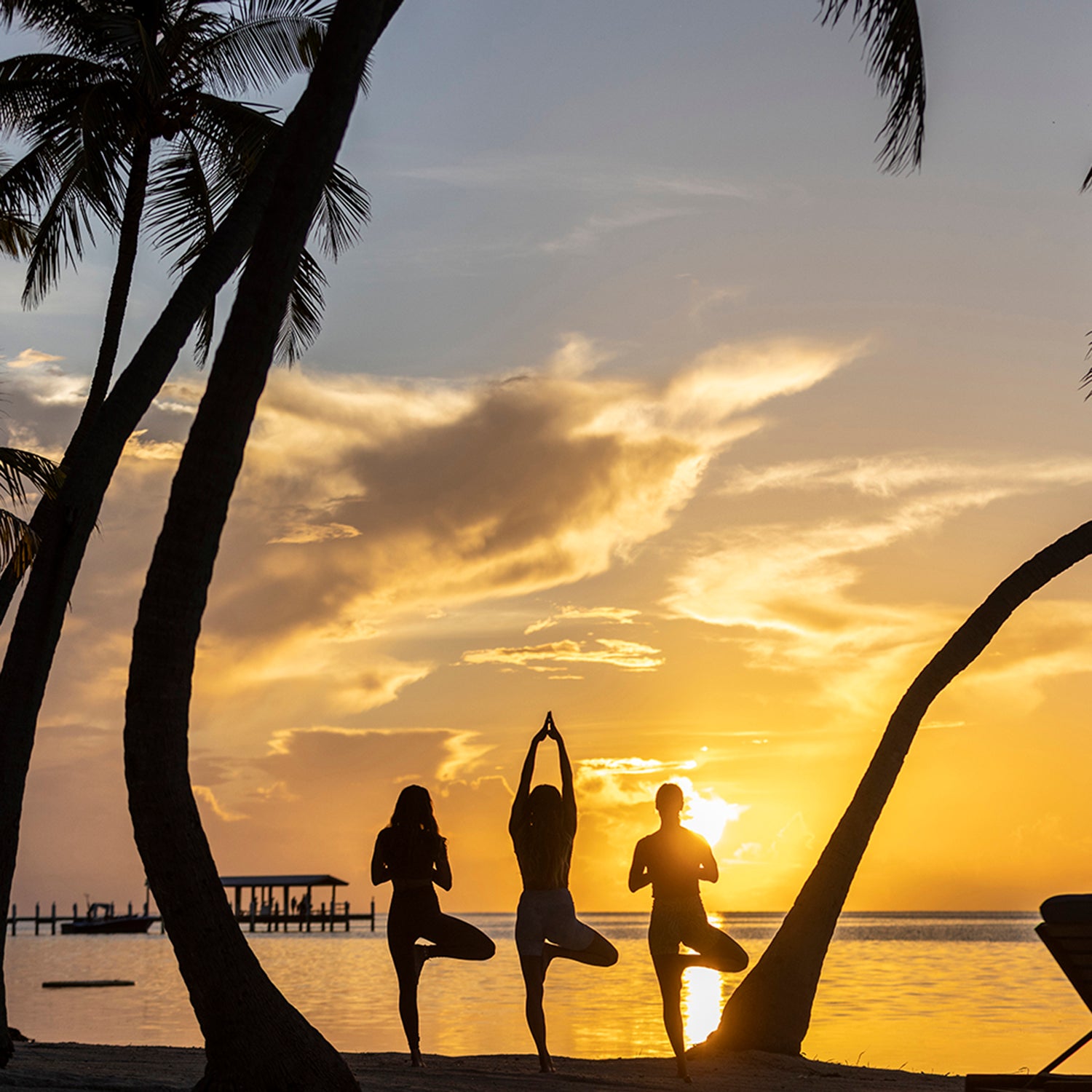 Florida Keys
Nearly equidistant from Key Largo and Key West, Marathon is truly the heart of the Florida Keys. This chain of 13 islands is known for its flats fishing, shallow reefs, and variety of beaches. The area is also home to an active community of scientists, conservationists, and eco-minded business owners who are eager to connect with visitors and help them gain a deeper understanding of the ecosystems and marine life in the Keys. From exploring protected areas to joining conservation efforts, here's how to get the full experience in Marathon.
Meet Local Marine Conservationists
Marathon is brimming with opportunities to link up with local conservationists and learn more about the region's original locals—marine life. Of the seven species of sea turtles, five live in the waters off the coast of Florida. It's no secret that human activity can be extremely harmful to these creatures when they ingest trash, get tangled in nets or other debris, or battle disease caused by pollution. The Turtle Hospital in Marathon has been helping to treat and rehabilitate sea turtles since 1986. To see the center's work in action, join a daily educational program for visitors. You'll get to meet current patients and learn about the process for rehabilitating turtles to be released back into the wild.
Learn more escaping the everyday in the Florida Keys.

Tip: Keep an eye on the Turtle Hospital's social media for updates on public releases so you can watch rehabilitated sea turtles return to the wild.
Explore the Flats and Shallows
Sea turtles aren't the only species in need of protection, however. The Bonefish & Tarpon Trust (BTT) focuses on protecting three fish species—bonefish, tarpon, and permit—that face threats from declining habitats in the flats (shallow water habitats) around the Florida Keys. To learn more about these ecosystems, head out on a flat bottom boat with a certified BTT Conservation Captain, who understands the importance of responsible visitation and fishing in the flats. You'll get a chance to see these shallow, grassy ecosystems up close and can even enjoy some catch-and-release fishing.
If you're set on seeing reefs in addition to flats, you're in luck. Marathon is also known for its shallow live coral reefs that are easy for beginner SCUBA or free divers and even snorkelers to explore. Delta Shoals, Coffin Patch, and Sombrero Reef are some of the most vibrant reefs in the area. You'll see a variety of coral formations, from spur and groove systems and patch reefs to coral canyons and natural bridges—all with a maximum depth of 20 to 30 feet.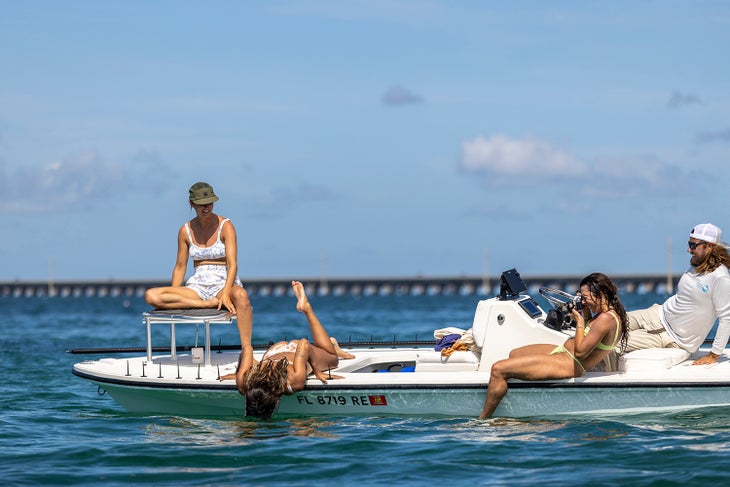 Tip: Looking for options to snorkel from the shore? Head to Sombrero or Horseshoe beaches for easy-access to snorkel sites you don't need to hop on a boat to explore.
Visit a Food Forest
A new generation of local business owners in Marathon is passionate about bringing more eco-conscious tourism to the Florida Keys. Bongos Botanical Beer Garden is a local hangout in Grassy Key that's dedicated to providing organic, sustainable food. Since 2011, owner Matt Sexton has been turning the land into a closed-loop, organic food forest that is a source for fruit and herbs used in the dishes they serve. Wander around the garden, relax in a hammock, and indulge in delicious locally grown food for the ultimate afternoon of disconnecting.
Tip: In today's world, food sources are often wildly disconnected from the communities who depend on them. Locally grown food is another great example of slowing down and focusing on what's in front of us.
Bike the Seven-Mile Bridge
The Florida Keys are connected via a single highway and series of 42 bridges from one chain of islands to the next. Seven-Mile Bridge, which stretches from Marathon to the Lower Keys, is the longest (and most famous of the spans). From the bridge, you can see many of the diving and snorkeling sites just offshore, including Sombrero Light Tower—the tallest lighthouse in the Keys—that marks the shallowest sections of Sombrero Reef. The bridge makes for a scenic drive. But if you want to slow down to truly appreciate the view, opt for the pedestrian-only Old Seven-Mile Bridge. The 2.2-mile pathway that links Marathon to Pigeon Key is constructed on the original bridge and runs parallel to the present-day road. Local bike shops rent beach cruisers that are perfect for a mellow ride.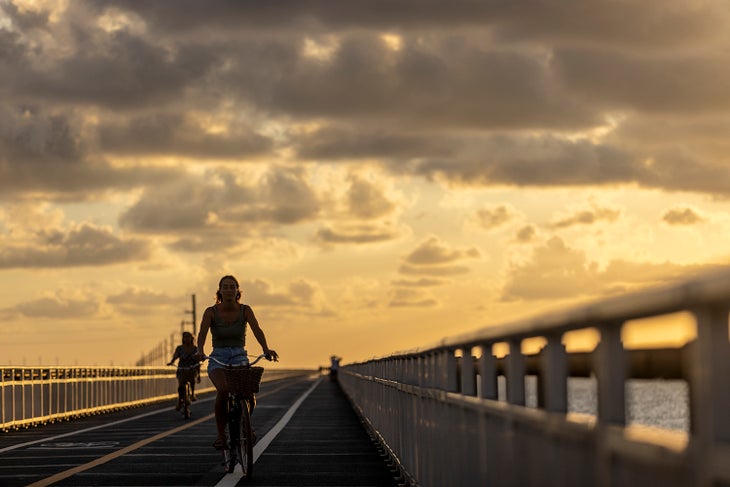 Tip: The Seven-Mile Bridge is also a fantastic spot to watch the sunset—a surefire way to disconnect at the end of the day.
---
Most people know the Florida Keys and Key West as a great getaway. One of the most unique places on earth. Calm. Serene. Laid back. Just the right setting to recharge your batteries and rejuvenate your spirits. But a getaway to the Florida Keys and Key West is much more than peace and quiet. And not just because of the legendary fishing and the world's most spectacular dive sites. The Keys mean history. Art. Theater. Museums. Shopping. Fine dining. Entertainment. And much more. All told, 120 miles of perfect balance between natural beauty and extra-ordinary excitement.
Lead Photo: Florida Keys