Havasu Falls Reopens to Visitors in February. There's a Catch.
The Havasupai Tribe closed their lands—and the iconic waterfall—to tourists amid the pandemic. Guests who had reservations from 2020 will be allowed to visit in 2023.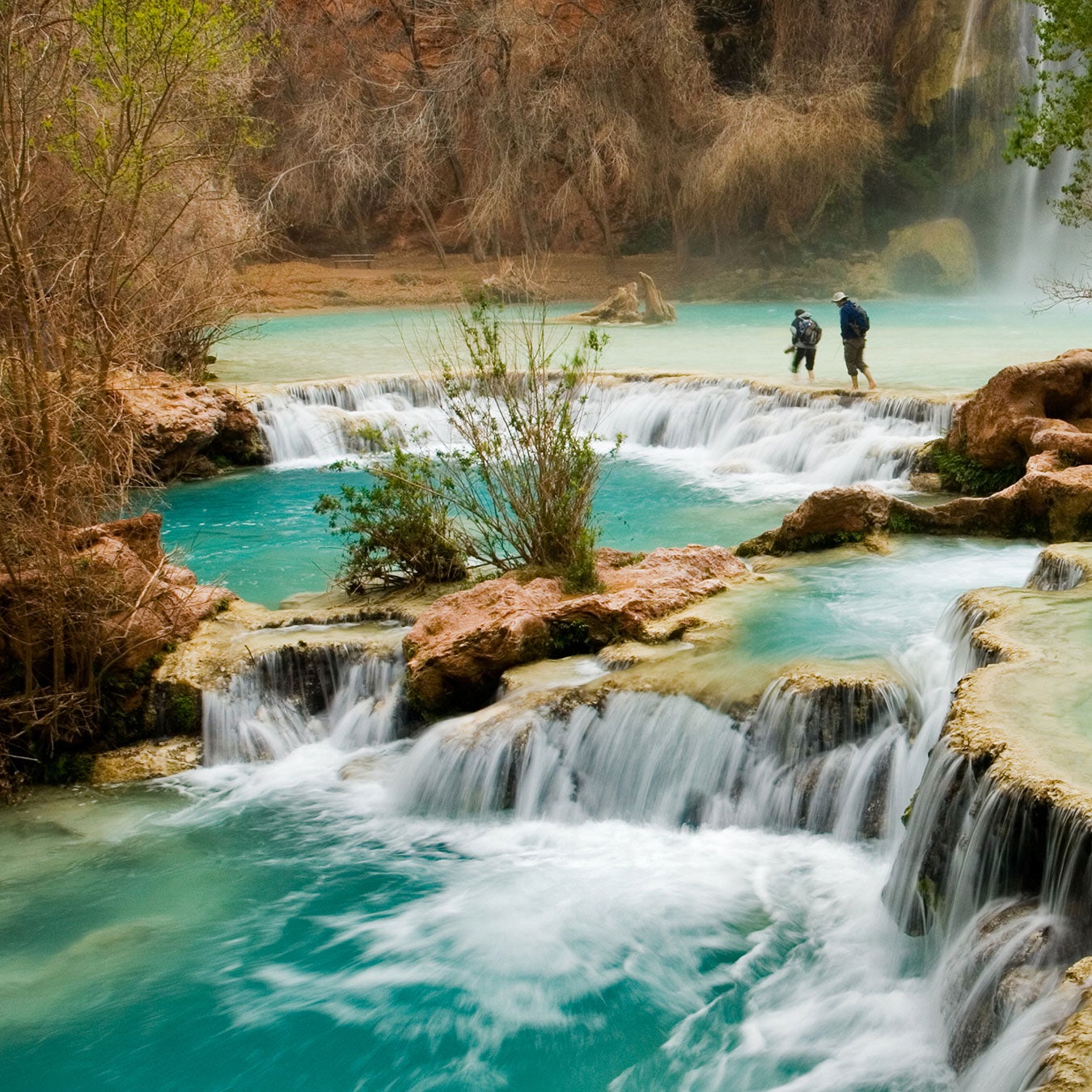 anirav/Getty Images
Heading out the door? Read this article on the new Outside+ app available now on iOS devices for members! Download the app.
Three years after it closed due to Covid concerns, the Instagram-famous blue waters of the Grand Canyon's Havasu Falls will open to tourists again on February 1—but to get in, you'll need to have had a canceled reservation from 2020.
The Havasupai Tribe, on whose land Havasu Falls sits, closed their nation to visitors in March 2020 during the early stages of the Covid-19 pandemic. In a statement on the tribe's website, officials attributed the closure to the Havasupai people's "limited access to meaningful healthcare." That wasn't the last challenge the tribe's tourism infrastructure would face: In 2022, severe flooding took out bridges and damaged sections of trail leading to the falls. The tribal government also said that a tourism operator it had contracted with had stopped cooperating with the tribe, leading it to take legal action against the operator. 
This year, the tribe is focusing on rescheduling would-be visitors who had to cancel their reservations due to the closure (all reservations are being processed online). Hikers who don't have a canceled reservation won't be able to make a new one; however, in the event someone with a pre-existing reservation opts not to reschedule, new visitors will be able to grab those reservations on a first-come, first-serve basis.
"This has been a trying experience for all involved and we appreciate your patience as we move through this transition," tribal officials wrote. "However, there are many positive things as a result. While you may see downed trees on the trails where the flood crashed through, you will also see flourishing flora and fauna and new waterfall flows."
Buoyed in part by a constant stream of pictures on social media, Havasu Falls draws crowds of hikers and tourists with its teal-blue cascades. The tribe estimates some 30,000 to 40,000 visitors come to its reservation annually. Getting there requires a 10-mile hike from the trailhead, and visitors need to book a 3-day permit and plan on staying in the nearby campground.
Lead Photo: anirav/Getty Images
Trending on Outside Online