Hit the Road: Find Your Best Town Ever
An epic, 10,000-mile road trip across America to find the best place to live in the country.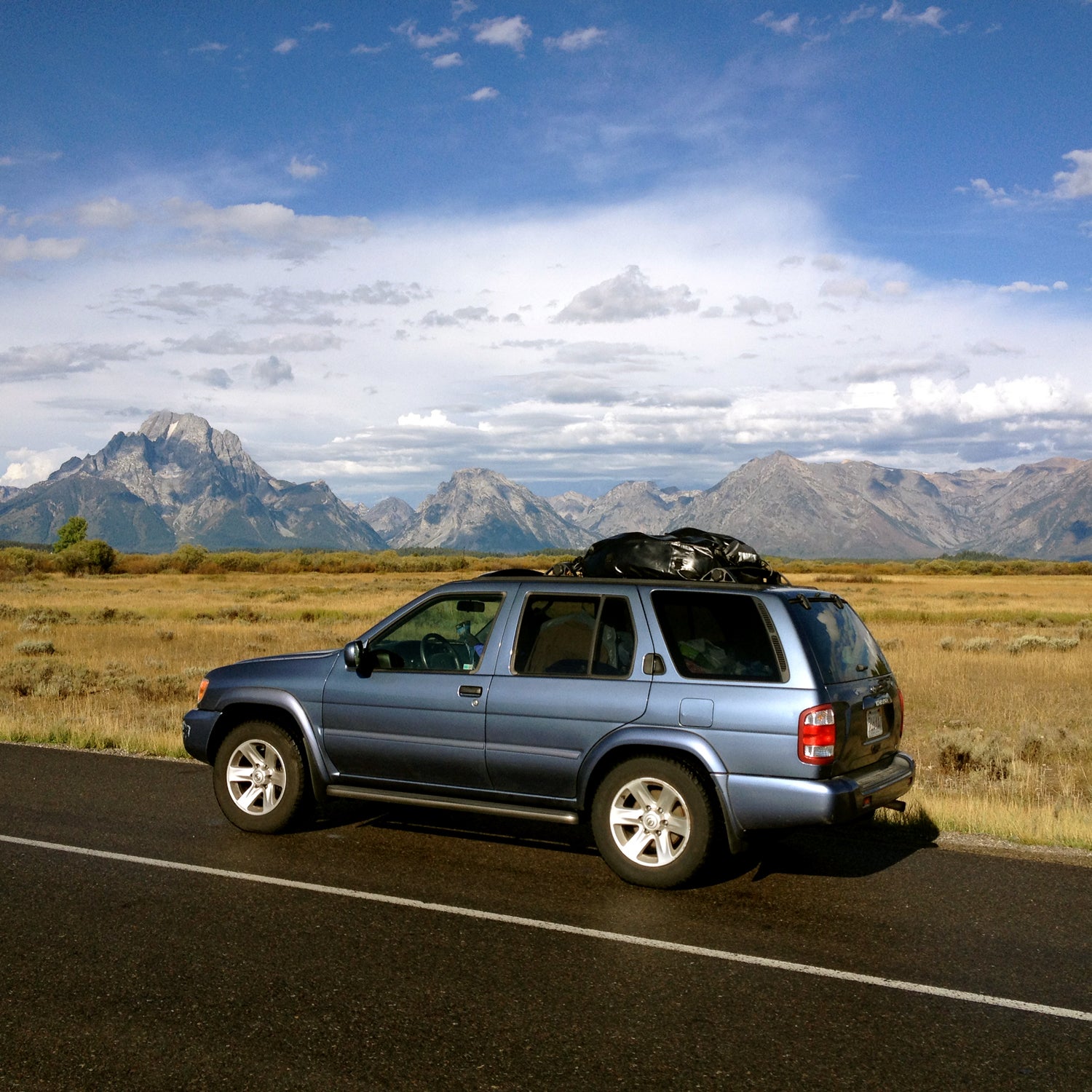 Heading out the door? Read this article on the new Outside+ app available now on iOS devices for members! Download the app.
Last July, my wife and I faced a question: Should we stay or should we go? We had moved from Denver to Boston two years earlier for my job, but I had just left the position to work as a freelance magazine writer. My wife, too, works as a freelancer, in her case, as a classical musician and journalist. We had no ties to the area, family or otherwise, and had never really liked Boston, which felt aloof and pricey. Our favorite part about the city, in fact, was that it was close to laid-back Maine. Add to that the financial difficulty of living on two unpredictable incomes, and that one question became many. Stay in our apartment and worry about making the rent? Try to find a cheaper place in Boston? Find an even cheaper apartment in New Hampshire or Maine? Move back to Denver? Go some place totally new, like Texas or the Northwest?
And then I woke up early one morning with the answer: a road trip. We'd pack up all of our possessions, end the lease on our apartment in Boston, and drive across the United States to find the next city we wanted to live in. We'd hit all the towns that we'd always wanted to visit, and, at the end of the trip (we were attending a friend's wedding in southwestern Colorado in late September), we'd pick our favorite city and move.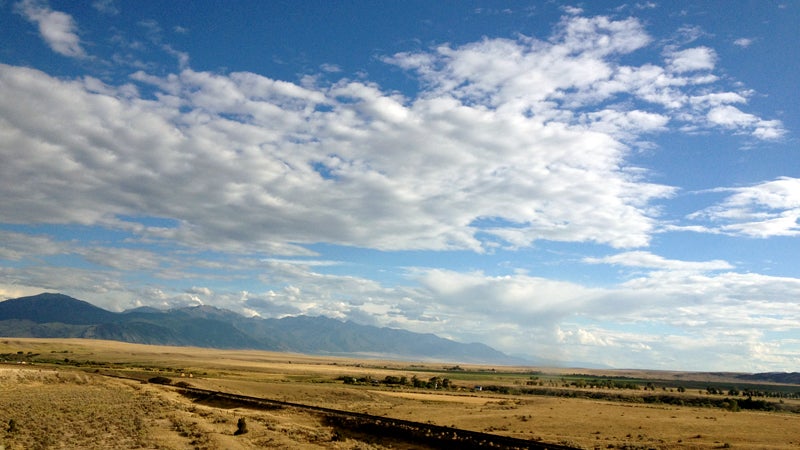 I mapped out a route and drew up a preliminary budget. We'd keep expenses lean by staying mostly with friends, camping now and again, and packing sandwiches in a cooler. By my calculations, if we took five weeks, we could cover most of the country and not break our savings account. A little over a month later, we packed our mismatched furniture, wedding registry kitchen gear, bikes, skis, and my wife's percussion instruments into a POD. All the essentials—laptops, clothes, camping gear, the rosewood keys to my wife's marimba, a bridesmaid dress for her, and a suit for me—went with us in our trusty, 11-year-old Nissan Pathfinder. And off we went.
First, we booked it out to Pittsburgh, which we knew nothing about but came to enjoy. The city was clean, friendly, and full of a surprising amount of history. It was an East Coast city without the snobbery. A few days later, we sped off to Washington D.C., then Raleigh, North Carolina and its barbecue, and on to vibrant Charleston, South Carolina and Asheville, North Carolina.
We barreled through the fog of the Smoky Mountains and the sprawl of Houston, and soon we were eating Mexican food and catching live shows in Austin.
Next, we pointed the car west to Los Angeles and the beach, before coasting up the Pacific Coast Highway to Oakland and San Francisco—both fun, but insanely expensive—then through the Redwood National Forest, Portland, Seattle, Spokane, and Bozeman. We spent a couple days in the Grand Tetons and Yellowstone, where my wife had worked one college summer, then aimed for Ridgway, Colorado via Park City and Aspen.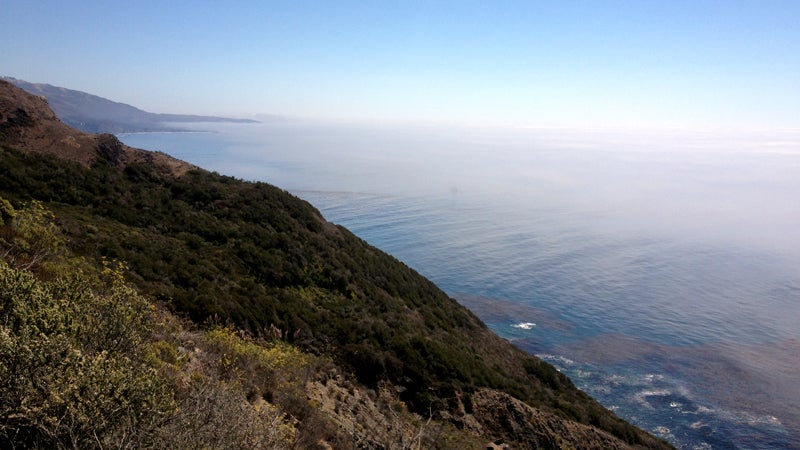 After five weeks we had visited 16 cities—and almost all of them had something to offer a young couple. The only problem now was making a decision. We had spent hours on the road debating what we were looking for, comparing each new city we stopped in to the ones we had already visited. Our four finalists, oddly, didn't neatly coalesce in one corner of the country. Instead, they were geographically dispersed around the United States: we liked funky Austin in Texas, the hipster haven of Portland, outdoors-crazed Denver, and history- and culture-rich Pittsburgh. None of them were within even 900 miles of each other.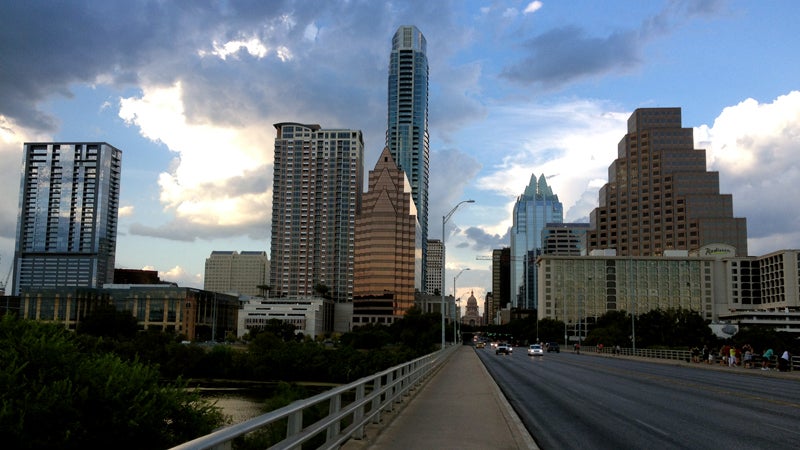 What they did share, though, was their sense of promise. They were cities where young people were flocking. Towns where the economies were growing and strong, but not so established that the middle class (read: us) had been priced out. They were places where it was possible to take an impromptu weekend camping trip and get to the trailhead without being stuck in traffic for a couple hours. Where bike lanes were being painted, restaurants were packed, and artists were opening weird storefronts.
In the end, though, even we surprised ourselves with our pick: Pittsburgh. Everyone knows that cool things are happening in Austin, Denver, and Portland. But those things have been happening there for 15 or 20 years. In Pittsburgh, on the other hand, it feels like exciting things are happening right now.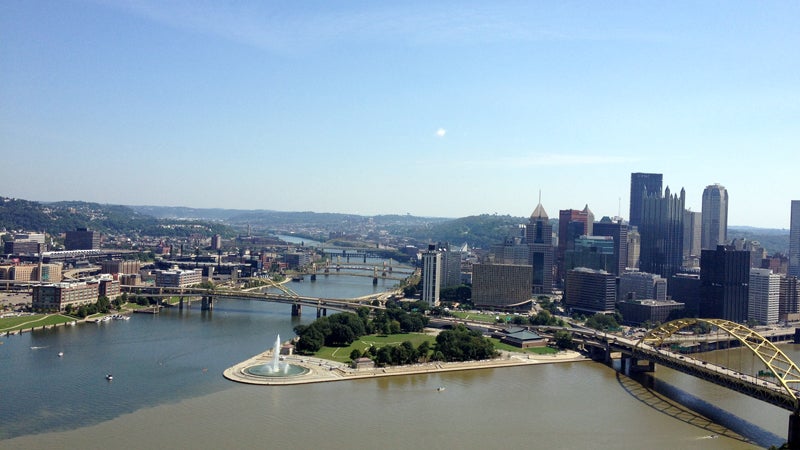 The city crashed hard in the late 1970s and early 1980s, but was lucky to have what a builder or urban planner might call "good bones." It was once among the richest cities in the country, and much of that infrastructure—cultural and academic institutions, endowments, businesses, museums—remains today. We found top-notch universities and hospitals that provide prime research grounds for tech and biomedical firms. Even better, we found a plethora of affordable housing stock. There's a new mayor, who's pushing to make the city more transparent, walkable, and bikeable. Little surprise, then, that young people are arriving in droves—last year, U-Haul looked at its numbers and named it the top growth city in the country. After just a few days, we wanted to join them.
Which left only one more leg of the road trip. We said goodbye to our friends in Colorado, and got back on the highway—this time, to head home.