How to Plan Your Grand Canyon Trip
Conquer the canyon with this handy guide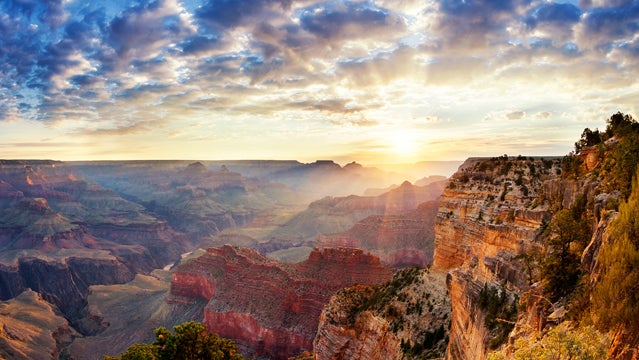 prochasson frederic/Shuttestock.(Photo)
Heading out the door? Read this article on the new Outside+ app available now on iOS devices for members! Download the app.
If you are one of the lucky few to land a private permit to raft the Grand Canyon—you simply have to make this trip happen. It is easy to talk yourself out of taking this trip because of the three weeks you need to take off work, the mountain of logistics, and the big water can psyche a lot of folks out. But, we want to take this opportunity to remind you that it's the Grand Canyon.
It's the river trip on every single professional raft guide's bucket list. It's the rafting trip where you can literally touch one billion years of geologic difference at the great unconformity. There is enough big water class IV in the approximately 200 rapids spanning the 270 mile trip to make the crustiest old dory rower giddy. If it's your first Grand Canyon trip you will likely see the biggest whitewater features of your life on day one only to be guaranteed that bigger features lay downstream. And then there's the side hikes—the highlight of most first timers' trip.
If you have the whitewater skills to navigate Crystal, Lava, and 198 or so other rapids you should really do this trip yourself. You will save thousands of dollars, be able to cherry pick your crew, and experience this life changing trip as nature intended: free-flowing. Here are some tips to get your permit and have a safe, healthy, and minimally awkward trip.
Be Flexible With Your Permit Date
Rent Your Gear
Don't Go Wanting
Assemble the Right Team
Assign Responsibilities
Be Prepared For Tolio
The Grand Canyon: Be Flexible With Your Permit Date
Your odds increase dramatically if you are willing to take a trip outside of the May through September peak season. While the main lottery is in February, there are follow-up lotteries throughout the year that offer up plenty of December and January launch dates that people from the original lottery did not take. It is important to educate yourself on what a Grand trip will look like in January. Read: shorter days and more specialized equipment like a dry suit and muck boots.
The Grand Canyon: Rent Your Gear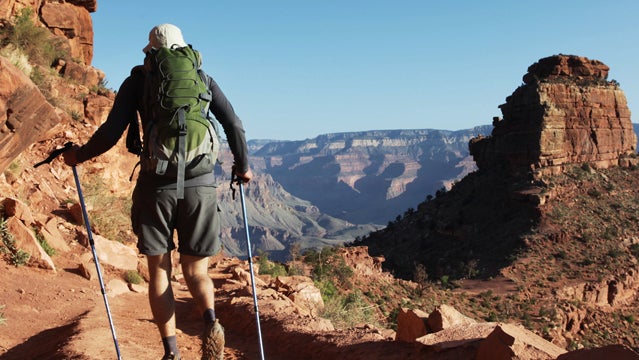 Pro River Outfitter's Painless Private rental package takes care of every specific piece of gear for this very specific river trip. They even freeze their own ice to guarantee that is the longest lasting ice in the Grand Canyon. Rental prices vary based on many variables, but a 16-person, 16-day trip with four boats costs about $1,000 per person.
While this estimate seems expensive, if spread that out over the course of sixteen days it works out about $60 per person, per day. Three-year Grand Canyon guide Saylor Flett took a private trip last summer and rented all of his gear. He made his case for the decision clearly, "They give you brand new, clean, toilets in the beginning of your trip," Flett says. "At the end you give them full toilets and do not have to think about them again."
The Grand Canyon: Don't Go Wanting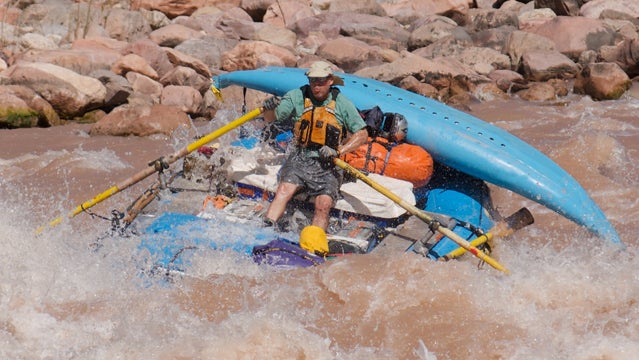 Feather River College's Outdoor Program Coordinator, Rick Stock, has a very useful Grand Canyon boat packing adage. "A raft is never full," he says. You can always throw another item into a gear boat so take advantage of the space. "Make sure you have a spare of everything you rely on," says Flett. He maintains that you will rely on sunglasses, flip flops, and sunscreen. Also, over pack with fun in mind. "If you want to have a costume party every night, then do it, pack six costume bags if you need to," says Flett. If you drink alcohol, double the amount of booze you planned to consume on the trip. "You only run out once," says Flett.
The Grand Canyon: Assemble the Right Team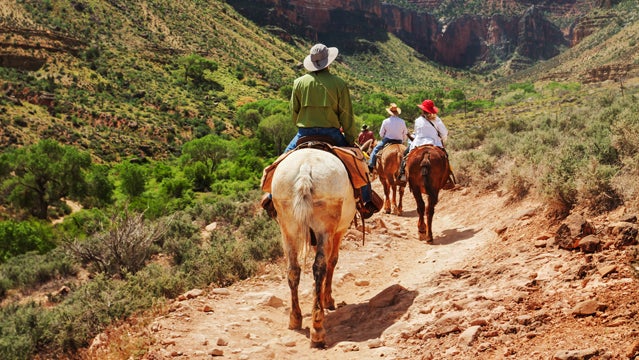 Don't forget that you are going on an expedition and group dynamic is essential to everyone's experience. While assembling a group with river skills is helpful, it should be secondary to your crew's people skills. Think of people's work ethic, how they deal with discomfort, and dietary preferences when putting together your crew—these things make a huge difference in three weeks of relying on each other.
The Grand Canyon: Assign Responsibilities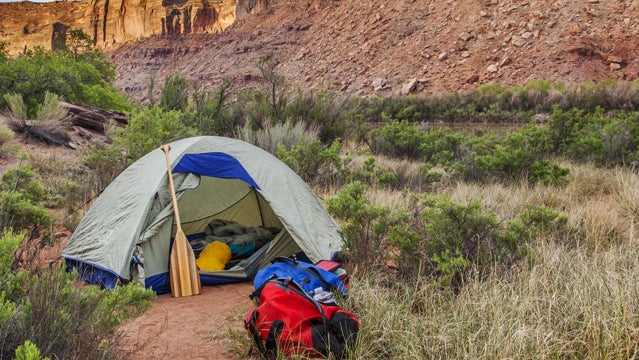 No one is a client on private Grand Canyon trip. To assure everyone will kick in and make the trip run smoothly, Flett suggests clearly assigning day-to-day responsibilities in three major categories to predetermined work groups.
The job categories he suggests are setting up and breaking down camp, dealing with the toilets, and cooking.
While how you create the work groups is flexible, the order in which the groups are assigned their tasks should be rigid. "You want to make sure someone didn't handle the groover [toilet] at breakfast who is peeling meat out of a package at lunch," says Flett.
The Grand Canyon: Be Prepared For Tolio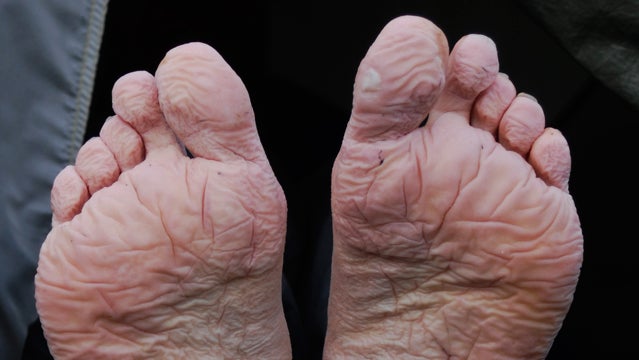 Tolio is a trench foot-like foot fungus. During monsoon season, an extremely high number of rafters in the Grand Canyon come down with this non-serious—but very annoying—malady.
One cure is a topical prescription gel called eurythromiacin.
Our favorite cure involves iodine, aspirin, and an aluminum baking tin. You soak your feet in a bath of iodine and crushed aspirin every night. When you are finished soaking you can crumple the tin down and re-form it to use again the next night.
Lead Photo: prochasson frederic/Shuttestock.