9 Great Outdoor Labor Day Festivals for Music and Fun
At these Labor Day Outdoor fests, for three sweet days, you can be outside, hike, hear live music, swim, boat, and run. Plus: there's food and beer.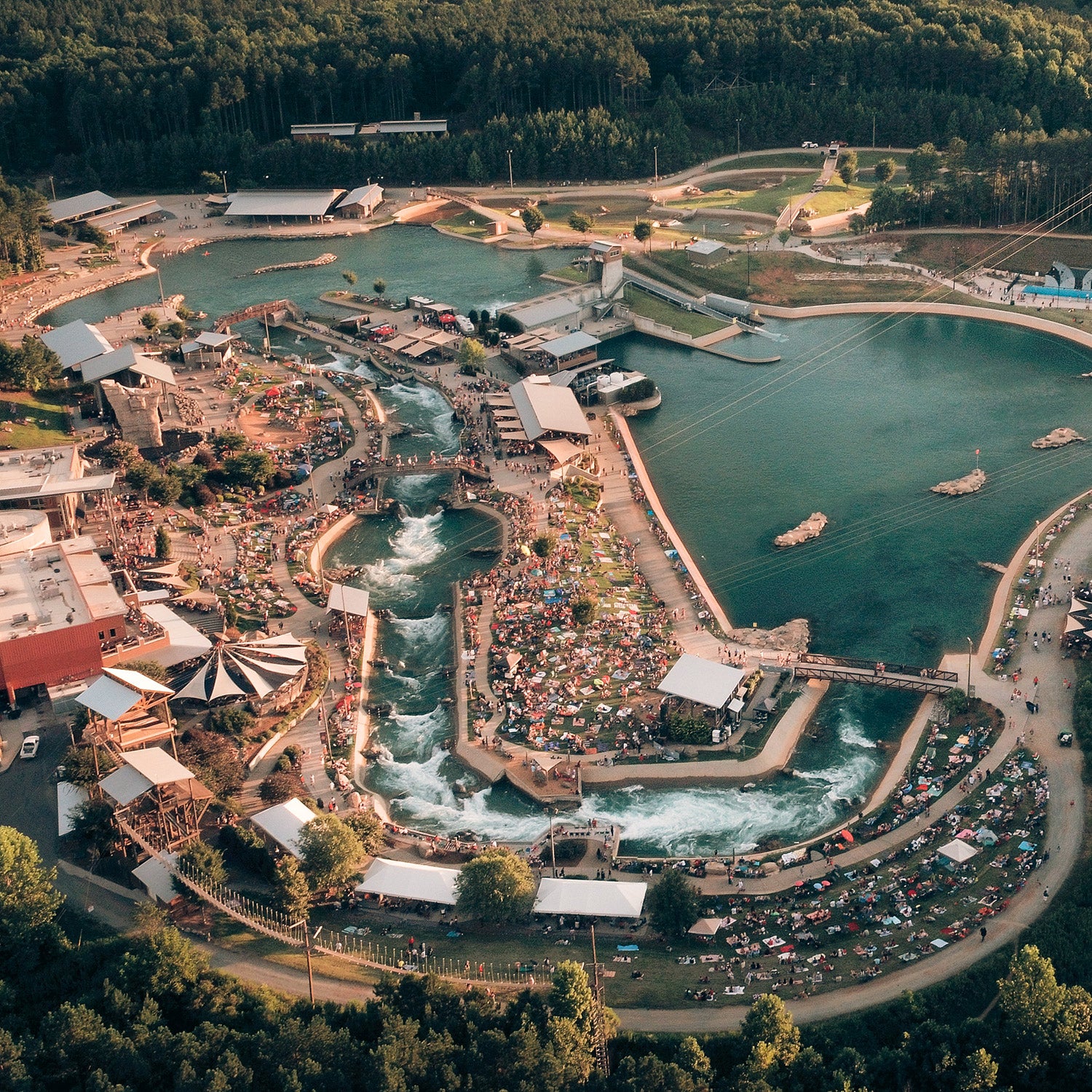 Courtesy U.S. National Whitewater Center
Heading out the door? Read this article on the new Outside+ app available now on iOS devices for members! Download the app.
Government-sponsored time off only comes around a few days a year. Labor Day weekend is an opportunity to get outside, hike a lot, see some friends, hear some music, and then sleep in on Monday, to hell with Slack. Festivals are a great way to cram a lot into these three sacred, carefree days.
I've covered dozens of festivals over the past decade, and rounded up some of the best, all with great outdoor access, to help you make the most of your long weekend.
1. Bumbershoot, Seattle, Washington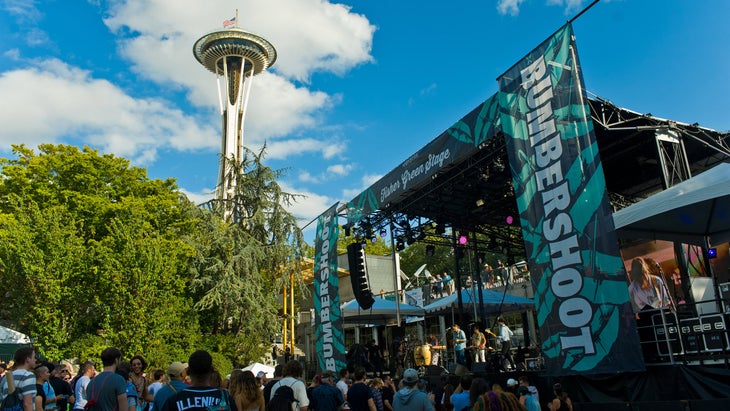 As large corporations gobble up major festivals, it's not easy to maintain an event as art-forward, experimental, and strident as Bumbershoot, but the Seattle institution hopes it has finally found the right formula. After a four-year hiatus, the decades-old Bumbershoot is relaunching with a lineup of local stars—like Sleater Kinney, Band of Horses, and Dave B—who've made it big. The new fest promises a return to its early creativity and chaos: you will be able to pole dance, roller skate, wrestle, extreme pogo-stick, and explore immersive art.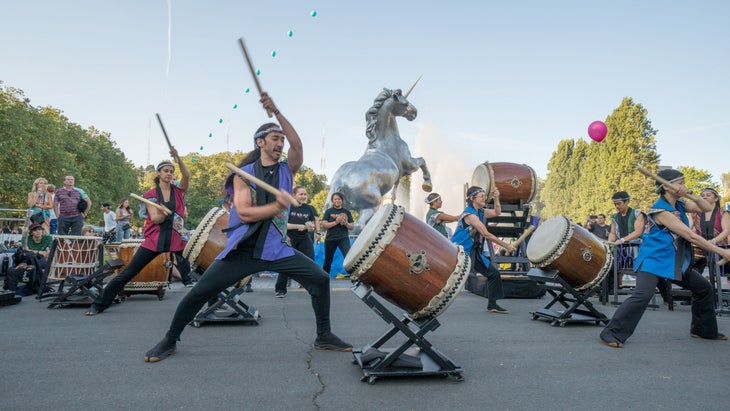 Bumbershoot is an urban festival, but Seattle is spitting distance from Snow Lake, Mount Si, and the Billy Frank Jr. Nisqually National Wildlife Refuge. Both Snow Lake and Mount Si have trails through jagged mountain peaks and tall pines, while the six-mile out-and-back Snow Lake Trail wraps around a lake. For a more kid-friendly or relaxing outing, walk along the Nisqually Estuary Boardwalk, a four-mile elevated path that crosses over the top of Nisqually's tidal flats, allowing seals, sea ducks, salmon, otters and minks to live peacefully underneath.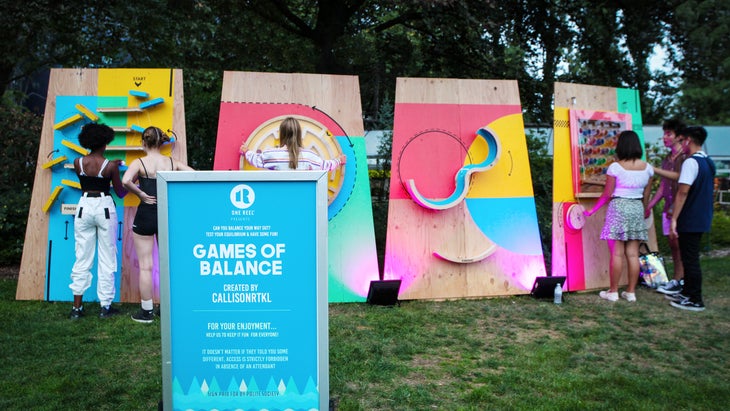 2. U.S. National Whitewater Center Labor Day Celebration, Charlotte, North Carolina
The U.S. National Whitewater Center's Labor Day Celebration is a one-stop shop for outdoor adventure. On the schedule are a 5K and a 15K trail race, stand-up paddleboard yoga, and a Dry Tri with mountain biking, trail running, and kayaking or paddleboarding on the Catawba River. For $75, you can buy an All Access Activity Pass that gets you into the U.S. National Whitewater Center's renowned river rapids as well as onto the park's climbing walls, bouldering routes, and ropes courses.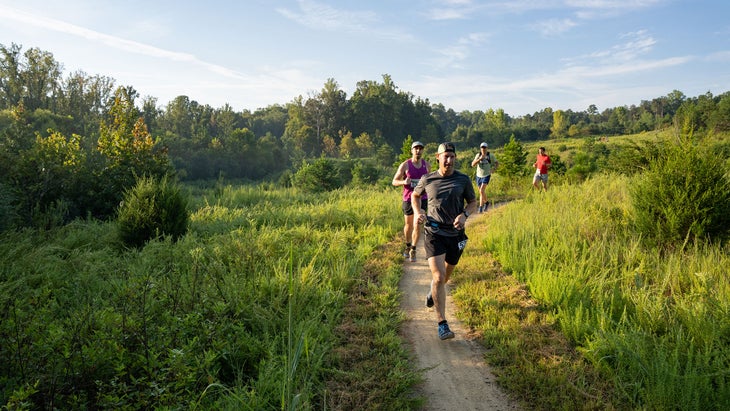 Evenings bring performances by Amanda Anne Platt, and one of my personal favorite indie Americana bands, The Lone Bellow. (The band's earnest 2013 ballad "Bleeding Out" got me through high-school drama.)
Not many hikes on the Whitewater Center's 1,300 acres are longer than a few miles, but Crowders Mountain State Park offers more. Head up to King's Pinnacle, one of the two summits in the park's 5,200 acres, via the four-mile Pinnacle Trail, which involves some rock scrambling.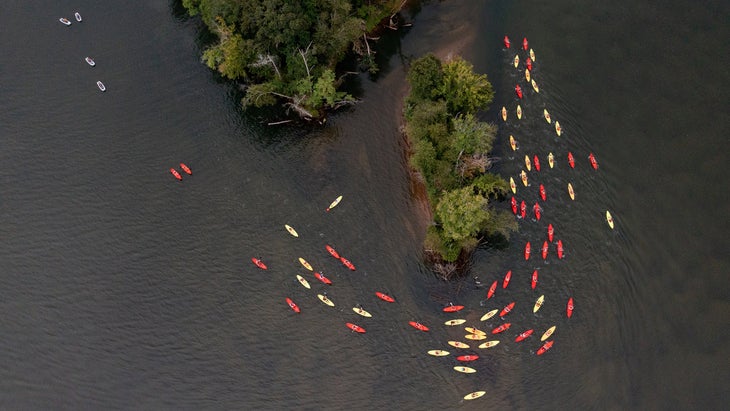 3. Southern Decadence, New Orleans, Louisiana
Southern Decadence, a raucous parade that rolls through the French Quarter, is one of New Orleans' biggest pride events. Think Mardi Gras but with a little more drag and a lot more leather. I like to watch it all unfold on Frenchman Street, home to some of the city's great music clubs and close to its LGBTQ+ bars.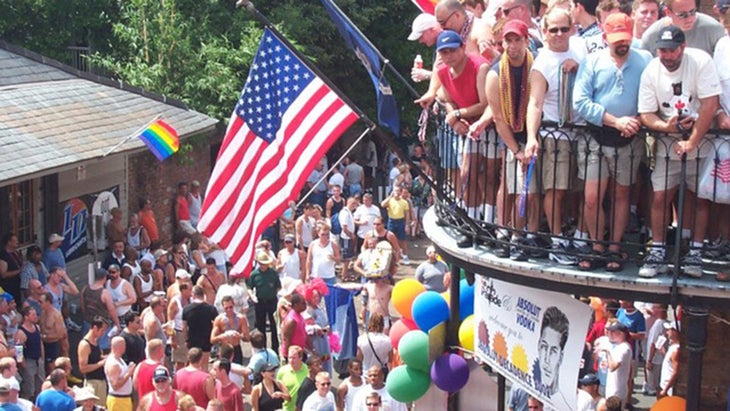 New Orleans, however, is not just an overblown party destination. Walk even half a mile out of the French Quarter and you'll see flowering vines engulfing buildings and oak-lined avenues leading to stellar parks, the biggest of which is City Park. Just 15 minutes from downtown is the Bayou Sauvage Urban National Wildlife Refuge, the country's largest urban National Wildlife refuge. Its marshland is excellent for fishing, kayaking, canoeing, and, with over 340 species of birds, birdwatching. The Joe Madere Marsh Overlook has a picnic pavilion and a boat launch.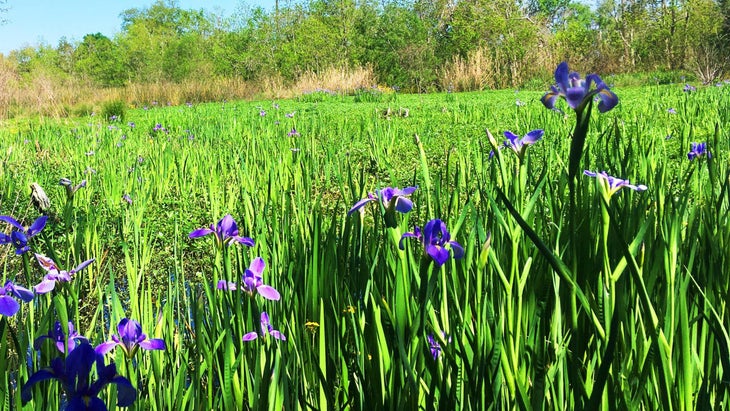 4. Marshall County Blueberry Festival, Plymouth, Indiana
Half a million people turn out for the Marshall County Blueberry Festival to celebrate what happens to be my favorite trail snack. About two hours from both Chicago and Indianapolis, hundreds of craft and food booths fill the town's Centennial Park with blueberry everything—ice cream, cheesecake, smoothies, sausage, and multiple varieties of blueberry beer. (The blueberry donuts are, reportedly, a fan favorite.) This is the most classic Labor Day celebration on our list, with a parade, a carnival, and recreational sports tournaments including pickleball and tractor pulling. It also has fun runs, a bike cruise, and a benefit lake swim.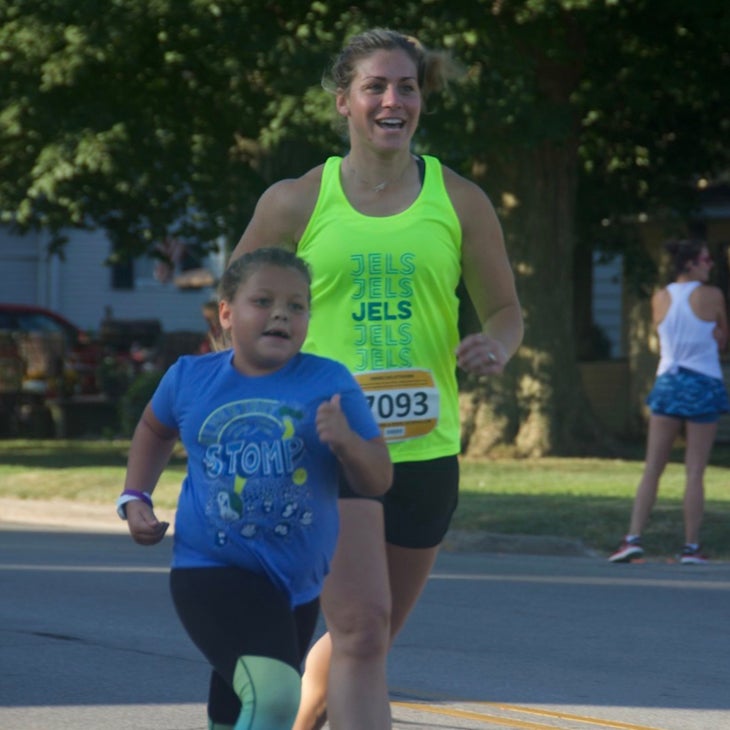 Plymouth is only an hour from Indiana Dunes National Park, on the banks of Lake Michigan. The park's best-known hike is probably its 3 Dune Challenge: 552 feet of vertical gain over just 1.5 miles, all in the sand. If you'd rather be able to walk the next day, try the Mount Morse Loop. At nearly six miles, it's longer, but far less steep, and includes a nice walk along the beach.
5. Mount Snow Brewers Festival, Dover, Vermont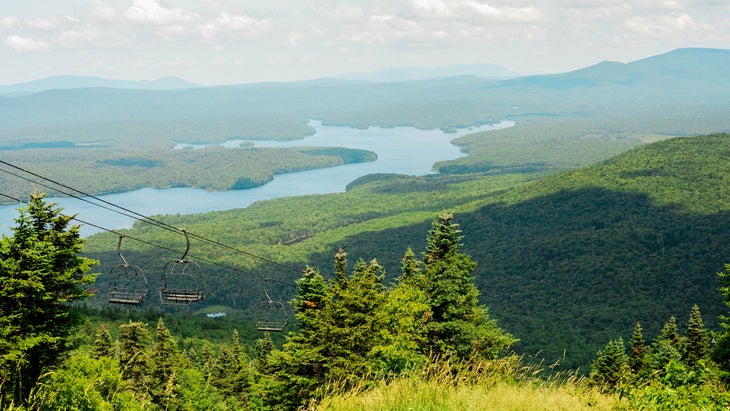 If there is anything I learned working as a ski instructor in Vermont, it's that the best days here involve going to the top of a mountain, coming back down, and then drinking beer as the sun sets. (Well, I prefer cider, but you get the idea.) The Mount Snow Brewers Festival serves a smattering of craft beers from the famous Vermont and New England craft-brewing scenes.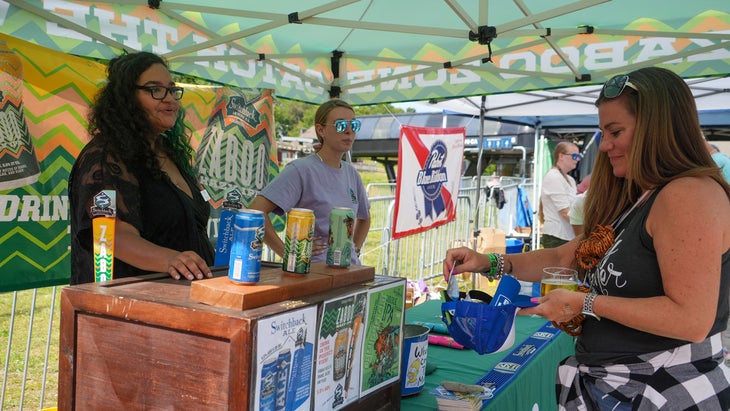 Local bands will supply music, and local restaurants will serve beer-appropriate foods. The festival puts you at the base of Mount Snow, a ski area whose trails are busy hiking and mountain-biking paths in the summer. You can easily spend the afternoon before the festival hiking to the top of 3,600-foot Mount Snow, with its view of Snow Lake.
6. Dancefestopia, La Cygne, Kansas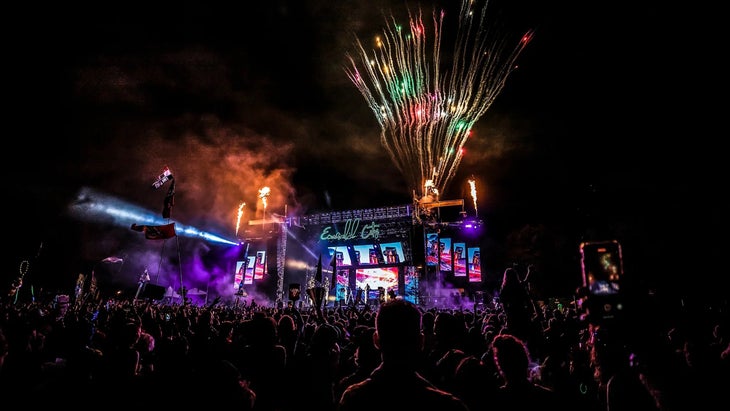 In most ways, Dancefestopia is your standard EDM festival. It has a whimsical, Wizard of Oz theme, big-name DJs, and dizzying lights and lasers. But it takes place at what is otherwise a lakeside outdoor-education camp, with all of the log cabins and activities thereof. An activity pass buys you access to the camp's climbing wall as well as fishing and canoeing.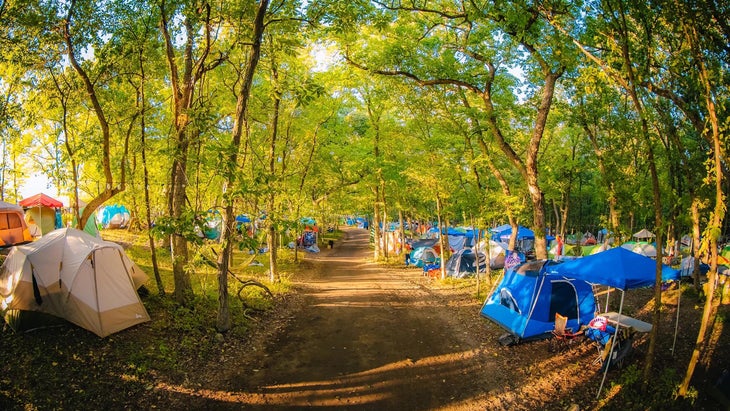 For more of that tree-lined Kansas beauty, check out the further shores of La Cygne Lake and the Marais des Cygne Wildlife Area. You can pick up a fishing license at the Linn County Park Marina.
7. Austin Free Day of Yoga, Austin, Texas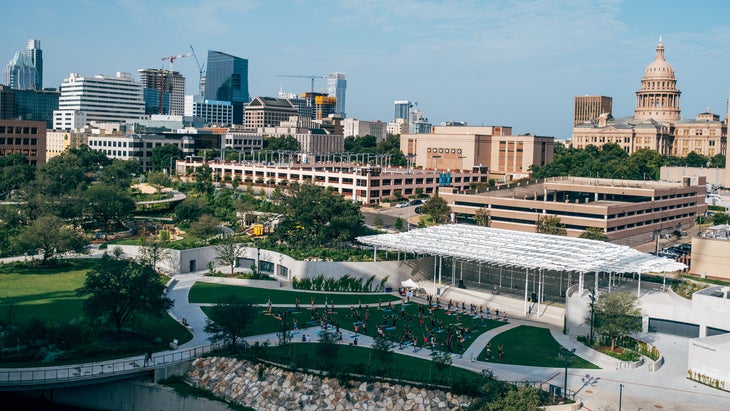 In 2019, Outside magazine declared Austin one of the "World's Dreamiest Spots for Outdoor Yoga." On Labor Day, you can live that dream for free. A coalition of local studios and instructors will offer over 30 free classes, both indoors and out, across the city. There's Qigong at the Austin Bouldering Project, Kundalini at the Waterloo Greenway, and at least one class billed as a party, the Sukha revival.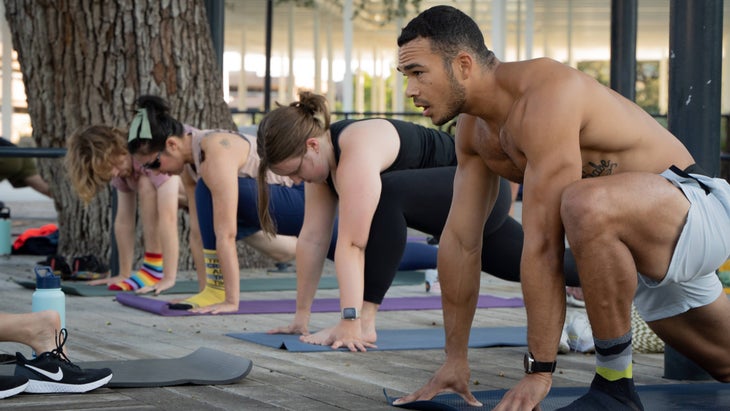 With the rest of your time, this Texan (I grew up in the greater Houston area) encourages you to indulge in a little Texas cliche. Order some Tex-Mex, or maybe a burger at Clark's, then head to one of the area's swimming holes.
8. The Best in the West Nugget Rib Cookoff, Sparks, Nevada
Let me save you some confusion. Contrary to what the name suggests, Nugget is not a type of a rib, but the name of the casino sponsoring this extravagant barbecue competition. The Best in the West Nugget Rib Cookoff is a big deal in the rib world, and 250,000 pounds of meat will be seasoned and sauced in pursuit of festival glory.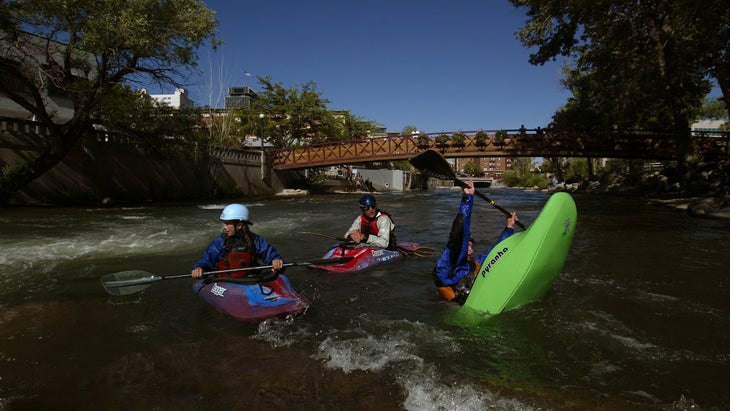 Build up an appetite before you go with a visit to the Truckee River Whitewater Park, where you can kayak over class two and three rapids in the middle of Sparks. Or leave the city and drive 45 minutes south to Lake Tahoe. You can get on a section of the 165-mile Tahoe Rim Trail at the Tahoe Meadows Trailhead, near Incline Village. Another popular trail is the wheelchair-accessible 1.3-mile Tahoe Meadows Interpretive Loop through the wildflower-laden Tahoe Meadows.
9. Caveman Music Festival, Weston, Colorado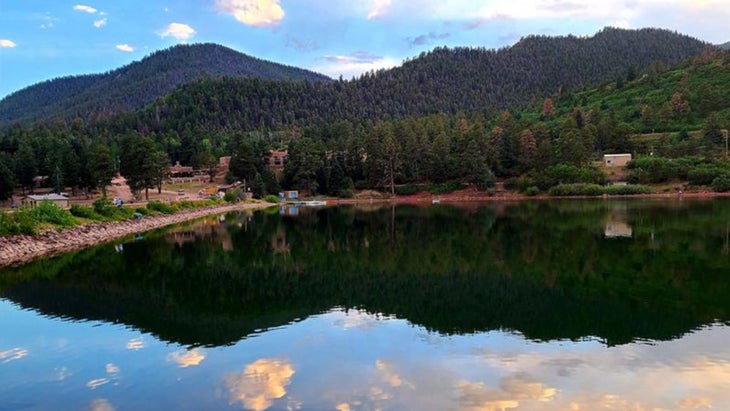 Camping at music festivals usually falls somewhere between the glamping of Coachella; the dusty, trippy party tents of Burning Man; and sleeping in your car. Caveman Music Festival, on the other hand, has real tent camping on its shores and fields. It all goes down at Colorado's Monument Lake Resort, where you can fish for trout, kayak, canoe, and hike in between performances. The music here is Americana, headlined by JJ Grey & Mofro, Shane Smith & The Saints, and Dawes.
The resort is in the Sangre de Cristo Mountains, with a multitude of beautiful hikes. Seasoned hikers can ascend the eight-mile West Spanish Trail near La Veta, Colorado, for some of the best views in the region. Find out about more trails here.
Emily Carmichael is a writer, editor, and former ski instructor based in Brooklyn who has covered music festivals since her college days in New Orleans.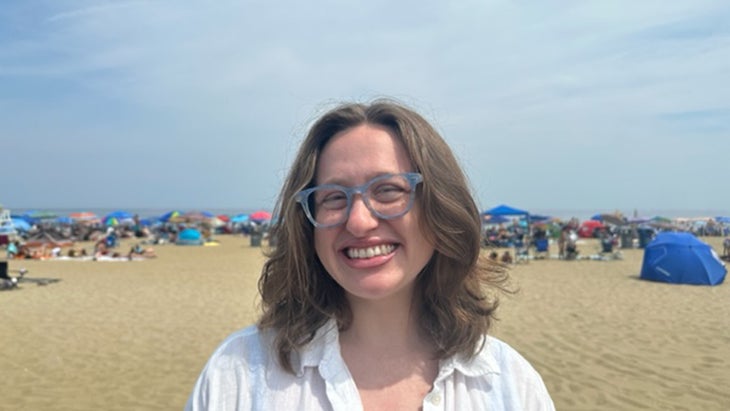 Lead Photo: Courtesy U.S. National Whitewater Center