Into the McCandless Bus
Into The Bus: An intimate tour of the Fairbanks City Transit System Bus 142, where the late Chris McCandless was discovered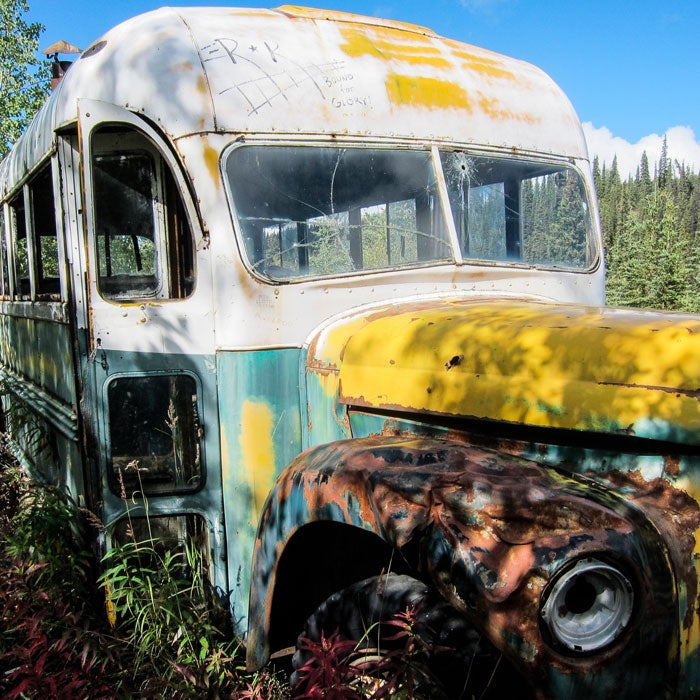 Diana Saverin(Photo)
Heading out the door? Read this article on the new Outside+ app available now on iOS devices for members! Download the app.
The rusting exterior of Fairbanks City Transit System Bus 142, an abandoned 1946 International Harvester K-5 parked along Alaska's Stampede Trail. The bus began receiving international attention after Christopher McCandless's body was discovered inside in 1992. These days, McCandless's story, recounted by Jon Krakauer in Outside in 1993, and also in his 1997 book, Into the Wild, as well as in a film adaptation in 2007, has become a modern myth.
Every year seekers, who refer to themselves as "pilgrims," visit the bus, despite, in some cases, being woefully ill-prepared for the backcountry. In the summer of 2013, at least a dozen people were lost, or hurt, or stranded by rushing rivers crossing the trail.
Read more about the pilgrims and the culture of McCandless fandom in Diana Saverin's "The Chris McCandless Obsession Problem."
Once wild, the clearing where the bus is located, and the vehicle itself, are now well-worn by all the visitors who hike the trail and camp at the site.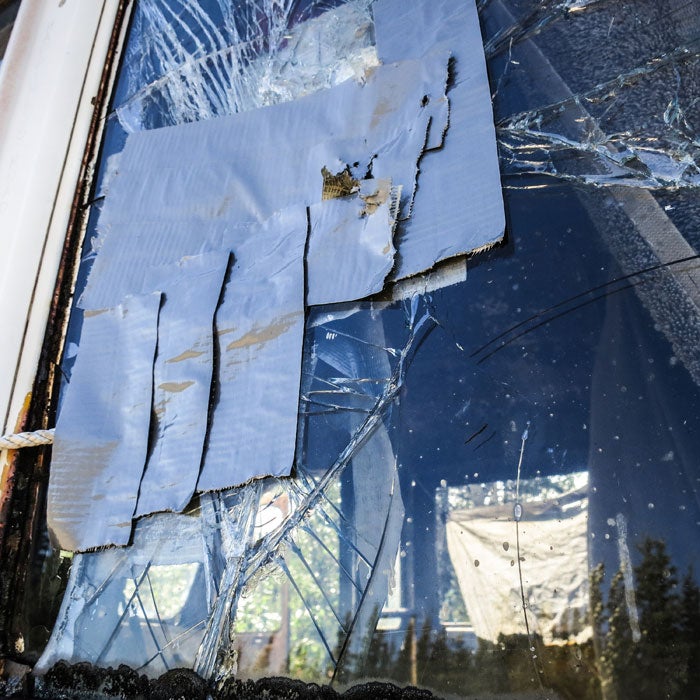 ---
The "driver's seat" of Bus 142.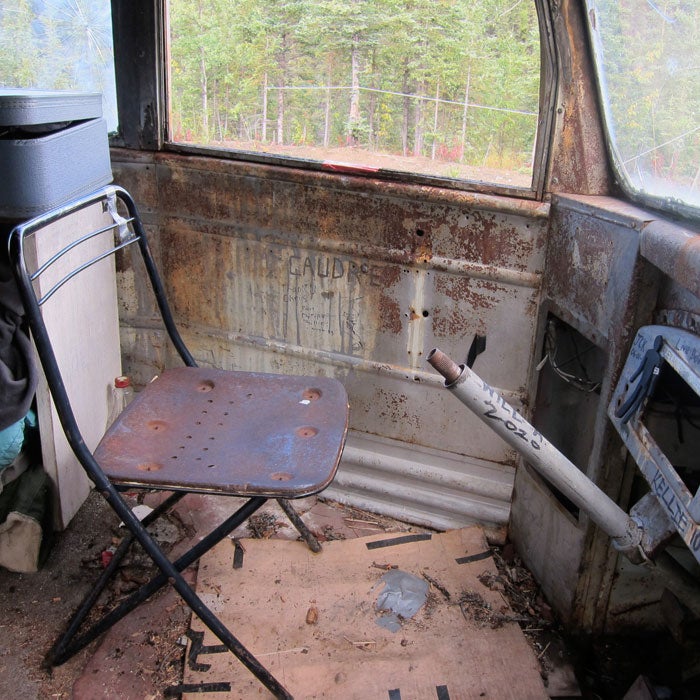 ---
Over the years, items have accumulated inside the bus, including supplies for future pilgrims and mementos left behind.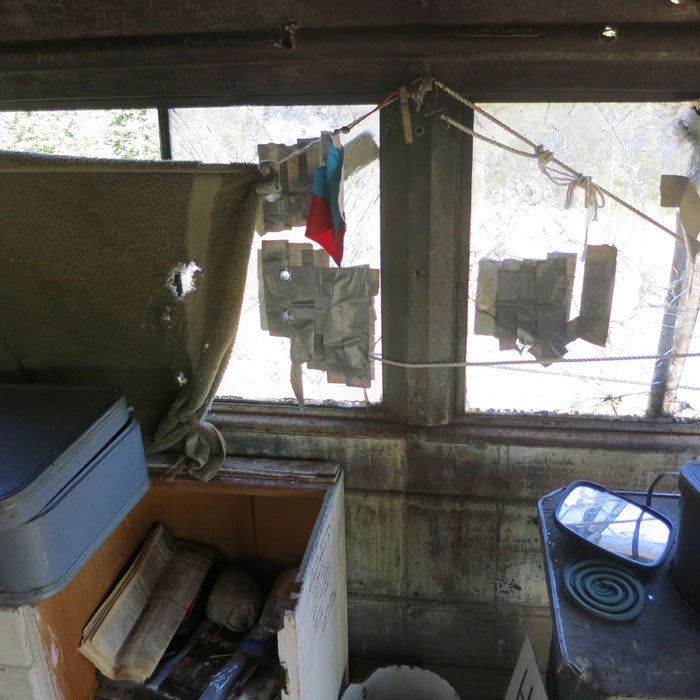 ---
A makeshift pantry and medical supply cabinet.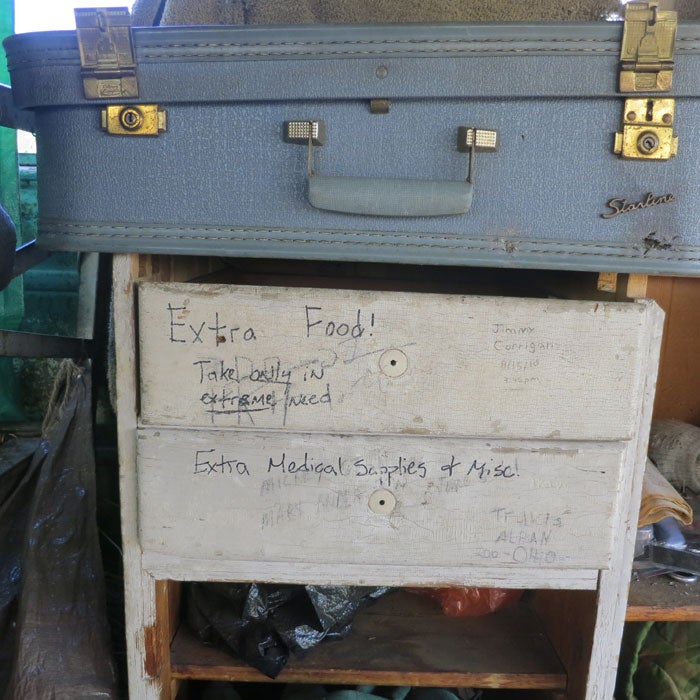 ---
Some of the classic books read by Christopher McCandless remain in the bus's permanent "library."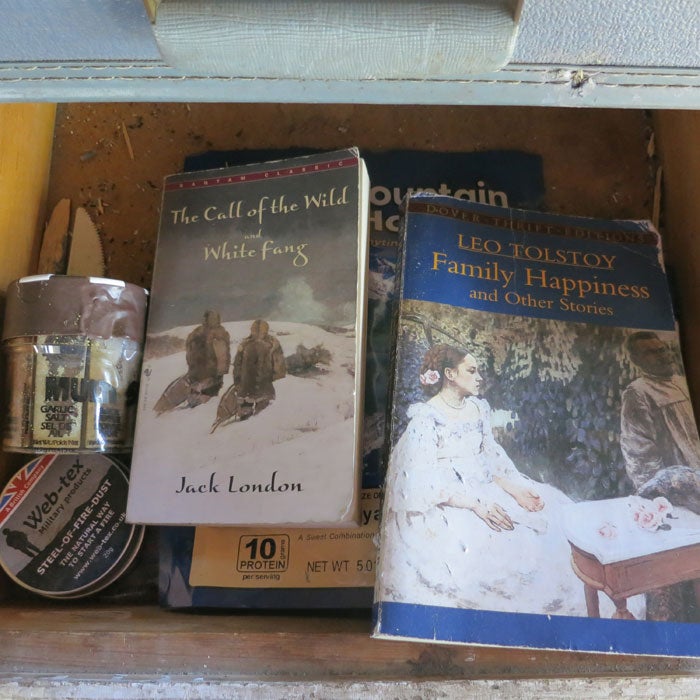 ---
Visitors leave detritus, but also many messages, inscriptions, musings, diary entries. The Altoids tin reads, in part, "Chris… all I could think of to give you that would really be a part of me."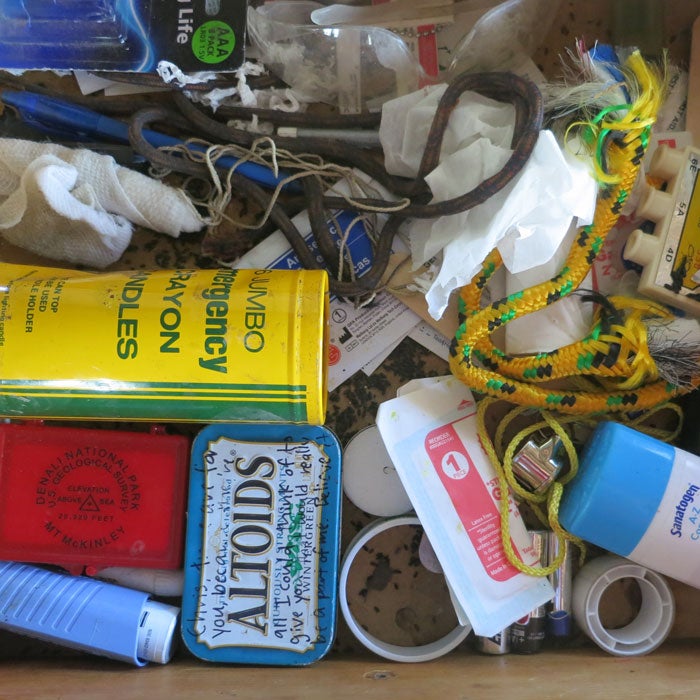 ---
A hitchiker's sign, left inside Bus 142.
---
A barrel stove and the bed in the back of the bus where McCandless's body was found in the spring of 1992.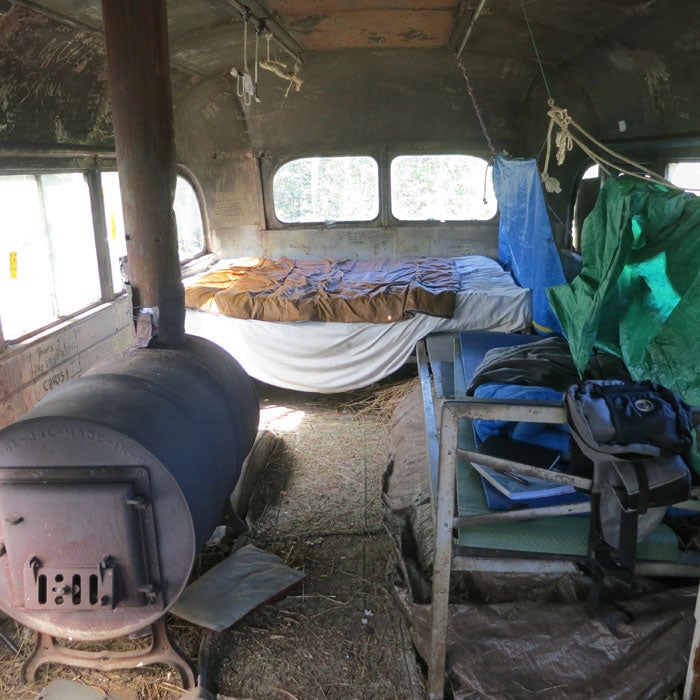 ---
Paraphrasing Henry David Thoreau: In Walden, the quote actually reads: "If one advances confidently in the direction of his dreams, and endeavors to live the life which he has imagined, he will meet with success unexpected in common hours…"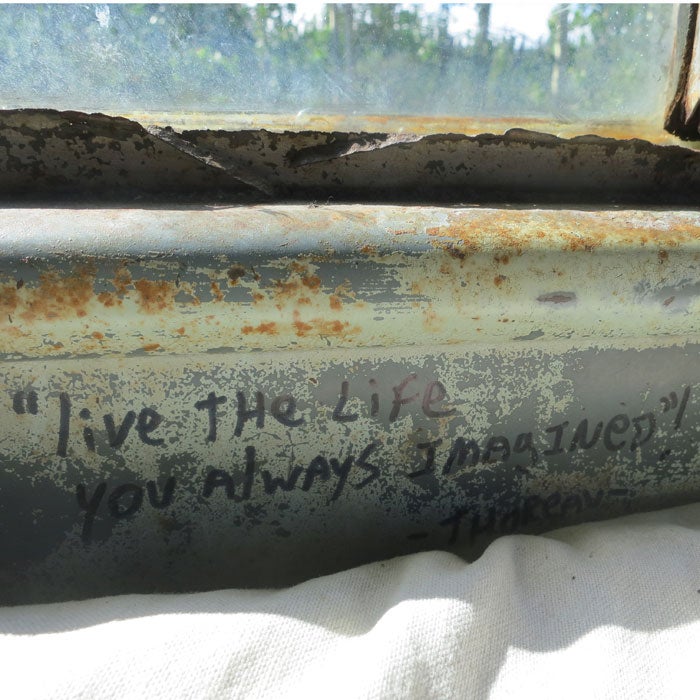 ---
Stacks of logbooks, the pages full of messages from visitors, remain in the bus.
Read more about the pilgrims and the culture of McCandless fandom in Diana Saverin's "The Chris McCandless Obsession Problem."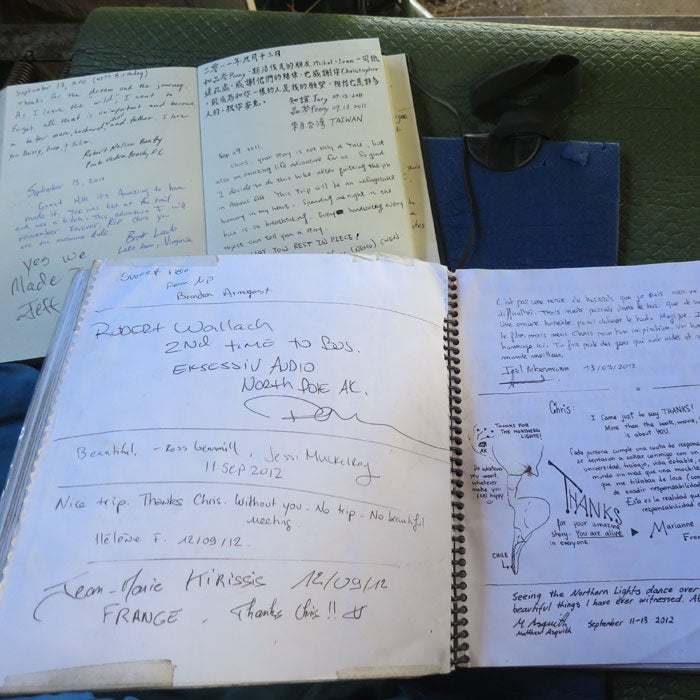 Lead Photo: Diana Saverin
Trending on Outside Online