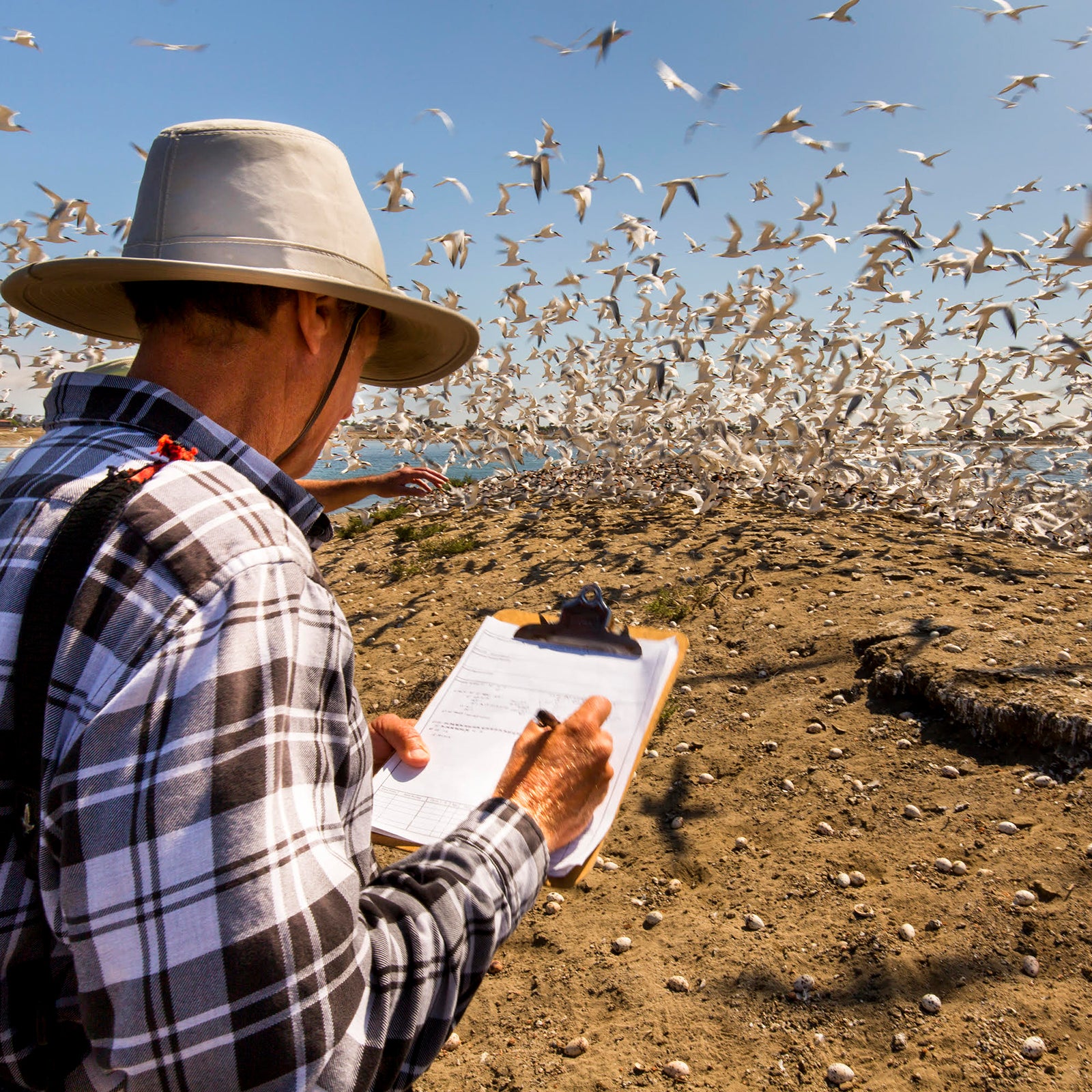 Courtesy USFWS/Ian Shive(Photo)
Heading out the door? Read this article on the new Outside+ app available now on iOS devices for members! Download the app.
Living in a big city doesn't mean you don't have access to the wild outdoors. The National Wildlife Refuge System, an initiative within the U.S. Fish and Wildlife Service, manages 567 national wildlife refuges, including 101 urban national wildlife refuges located within 25 miles of cities housing populations over 250,000—serving the 80 percent of Americans who live in and around metro areas. We're talking about massive plots of lands, immense networks of trails, and thriving biospheres of animals and plants in 36 states, all within an hour of places like Detroit or Birmingham, Alabama.
Philadelphia, Pennsylvania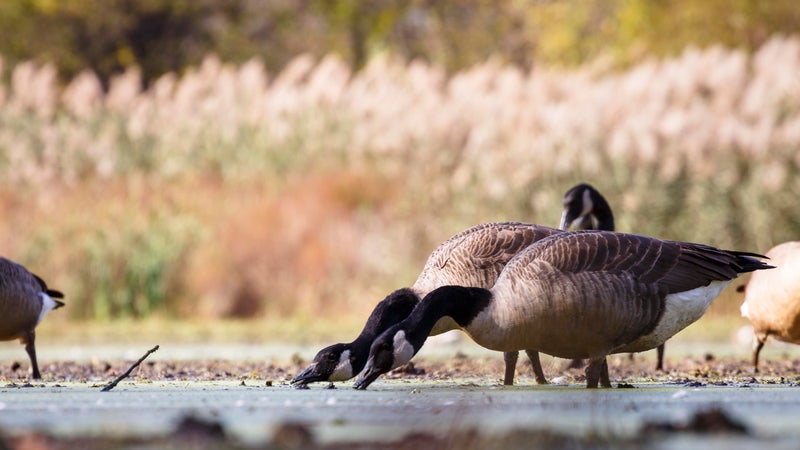 John Heinz
11 miles from the Liberty Bell
John Heinz National Wildlife Refuge at Tinicum, located within Philadelphia's city limits, was our country's first urban refuge, established in 1972. Known for its focus on education, it enlists community members to convert unused lots into urban-pollinator gardens and hosts local students for in-the-field environmental courses and summer internships. There's incredible wildlife spotting along the 285-acre freshwater tidal marsh, including bald eagles, beavers, and deer. (You can borrow binoculars from the visitor center for free.) Or opt to paddle a canoe down the 4.5-mile tidal segment of Darby Creek or hike 10 miles of trails that traverse the site.
Albuquerque, New Mexico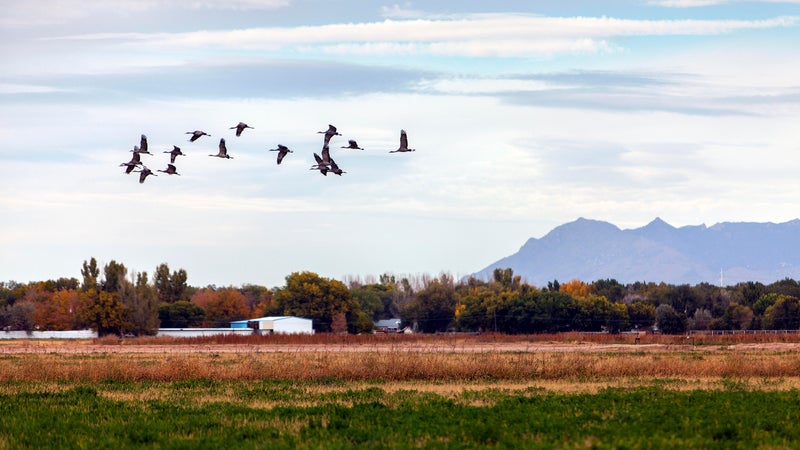 Valle de Oro 
7 miles from the Albuquerque airport
Wildlife and habitat restoration are priorities at Valle de Oro National Wildlife Refuge, set along the eastern banks of the Rio Grande just a few miles from downtown Albuquerque. Park staff are currently teaching the ABQ Backyard Refuge Program, where people learn how to rebuild habitats and garden to reintroduce wildlife in their own backyards. The 570-acre swath was created in 2012 on a former dairy farm, making it one of the country's newest urban wildlife sanctuaries and the first in the Southwest. Come for a visit and you'll score views of migratory birds, like snow geese and sandhill cranes, with the Sandia Mountains as a backdrop. There are also guided walking tours on newly built trails and stargazing sessions.
New Orleans, Louisiana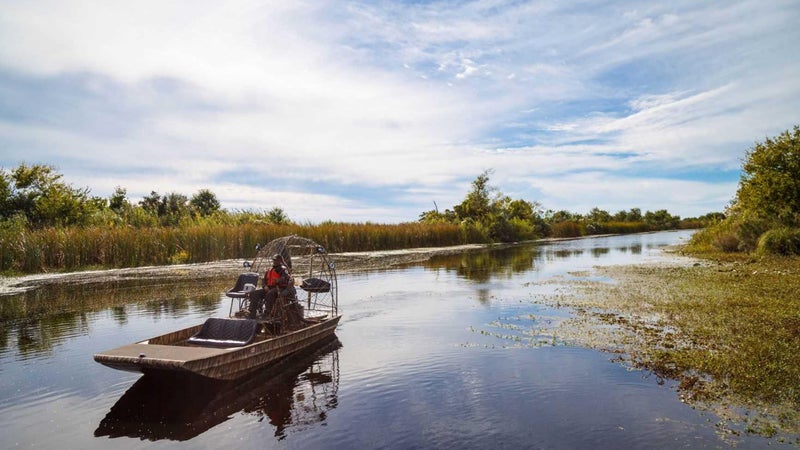 Bayou Sauvage 
46 miles from the French Quarter
If you want to spot American alligators close to New Orleans, head to the marshes of Bayou Sauvage National Wildlife Refuge—Joe Madere Marsh is one of the best places for viewing this endemic species. You can learn about the importance of marshes and wetlands in protecting New Orleans from storm surges, fish for largemouth bass or catfish in its freshwater lagoons and bayous, or launch a canoe and paddle the canals and small lakes that dot the property. Short boardwalk trails are also popular with hikers and nature photographers. More recently, students from the University of New Orleans have been learning to plant trees and marsh grasses to help rebuild wetlands here.
San Diego, California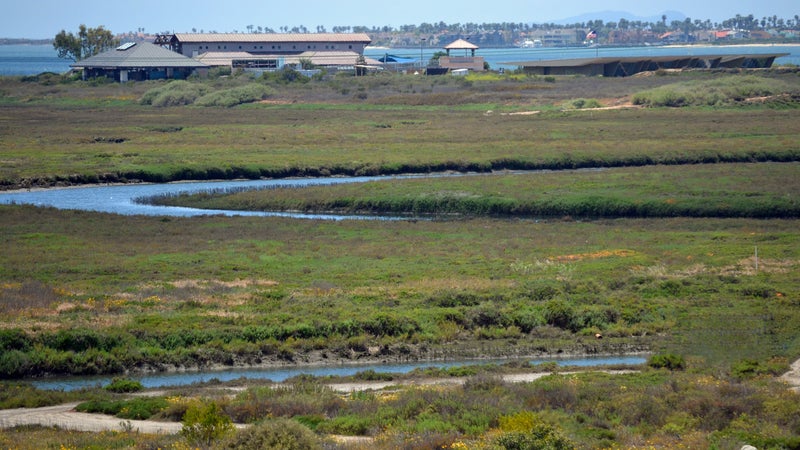 San Diego Bay 
13 miles from the San Diego Zoo
San Diego Bay National Wildlife Refuge stretches over 12,300 acres, offering easy access to wilderness for the millions of residents in this metropolitan area. The park has trails for hiking and mountain biking, restored grasslands and oak woodlands that were once damaged by wildfire, and endangered butterflies and waterfowl that stop over during their winter migrations. The San Diego Zoo facilitates educational programs here, and the San Diego nonprofit organization Outdoor Outreach, which connects local kids to outdoor activities, leads excursions at the refuge like fishing, biking, and kayaking.
Portland, Oregon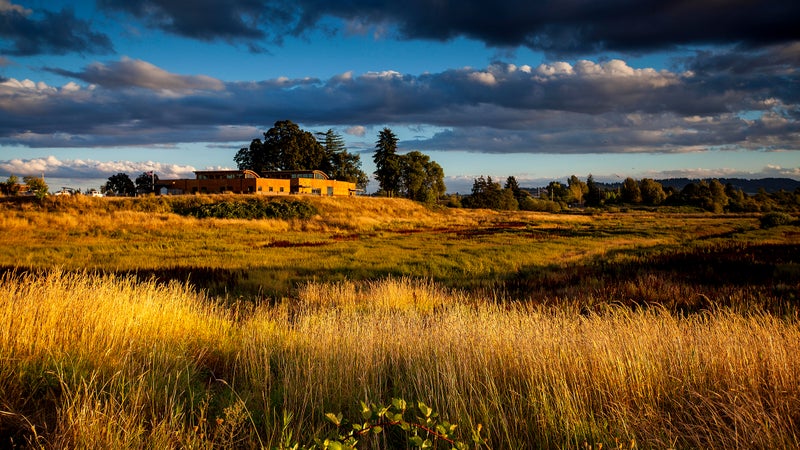 Tualatin River
15 miles from Powell's City of Books
Just outside Portland, within the floodplain of the Tualatin River, you'll find a peaceful sanctuary in an otherwise busy urban area. The Tualatin River National Wildlife Refuge, southwest of downtown, is a stopover for migrating waterfowl and songbirds on the Pacific Flyway and home to a number of mammals, including coyote, deer, and bobcat. Several miles of trails are open to hikers. In the fall, admire the changing foliage and migrating geese and swans. The park hosts well-loved events, like the annual Tualatin Bird Festival in the spring or youth-oriented programs through I'm Hooked, an organization that encourages wilderness education and community involvement for local schoolchildren.
Minneapolis, Minnesota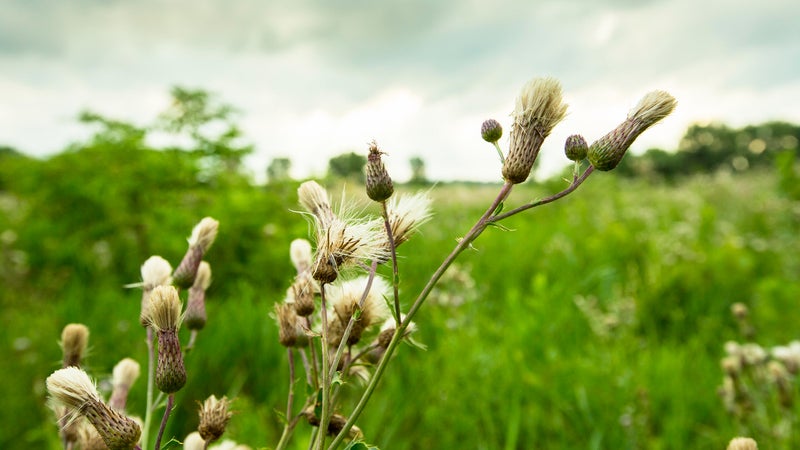 Minnesota Valley 
Less than 2 miles from the Mall of America
Smack in the middle of the Twin Cities, Minnesota Valley National Wildlife Refuge covers 14,000 lofty acres and 70 miles along the Minnesota River. Paddle the waterway in a canoe, or hike or run 46 miles of winding trails. The refuge hands out free loaner binoculars, fishing gear, and snowshoes at its visitor center, and local kids can borrow snow clothes and boots when they show up midwinter. An on-site art gallery showcases nature-inspired work from hometown and rotating artists.
Denver, Colorado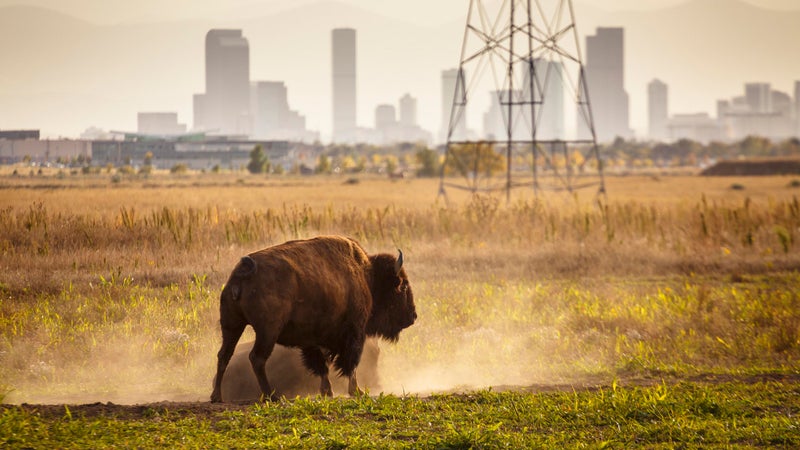 Rocky Mountain Arsenal 
14 miles from Mile High Stadium
Spot bison, deer, bald eagles, prairie dogs, songbirds, and endangered black-footed ferrets at the 15,000-acre Rocky Mountain Arsenal National Wildlife Refuge, located between Denver International Airport and downtown's skyscrapers, with views of the Rocky Mountains. Hike the ten miles of trails or motor along Wildlife Drive, an 11-mile loop where you can see bison and deer. Fishing is big here: there's bass in Lake Mary or Lake Ladora, as well as youth fishing clinics and an adaptive fishing program for those with disabilities.
Lead Photo: Courtesy USFWS/Ian Shive