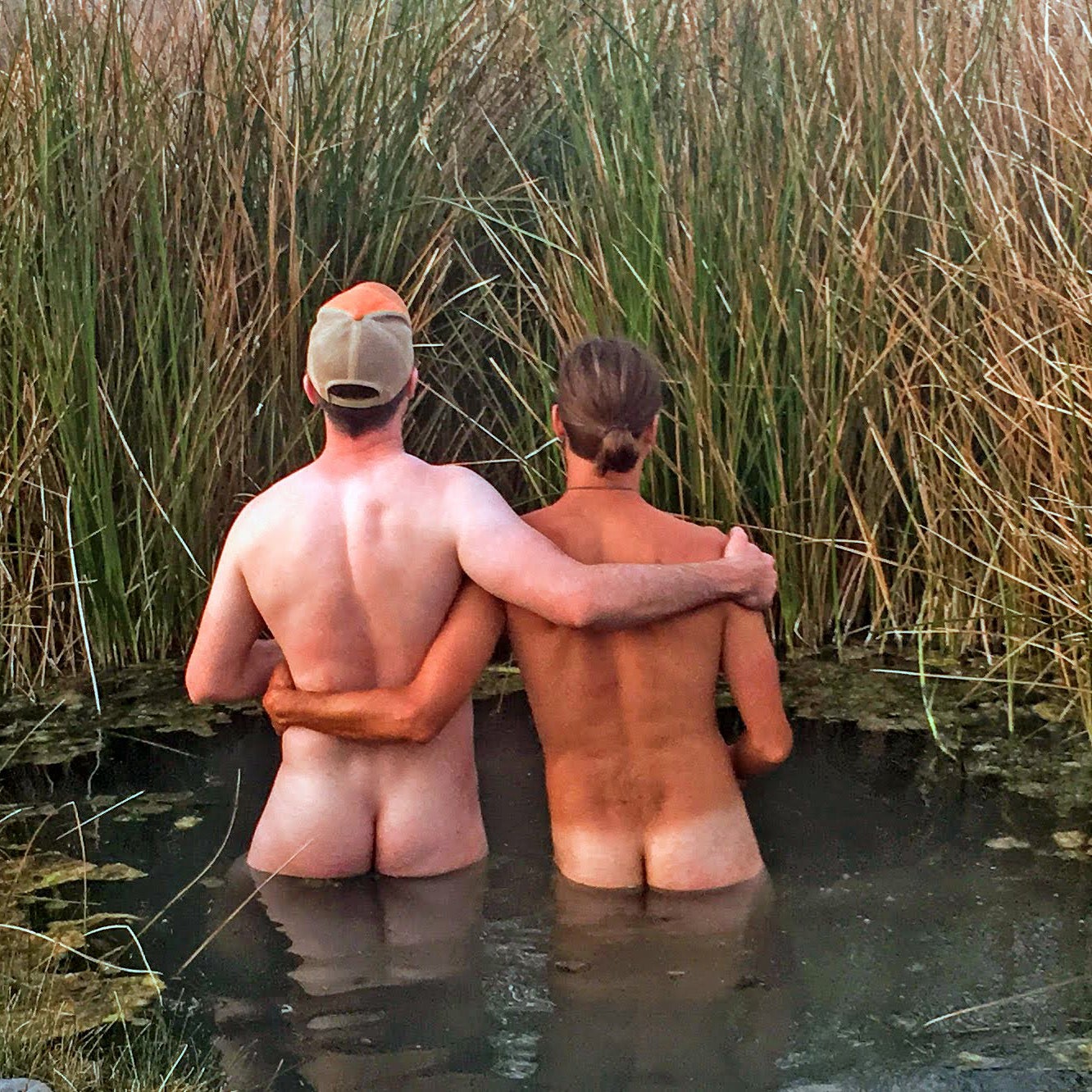 Heading out the door? Read this article on the new Outside+ app available now on iOS devices for members! Download the app.
Out of the world's major cities, Los Angeles has by far some of the easiest access to outdoor environments and activities. Heck, a mountain lion lives in Hollywood. So why doesn't the city have a better reputation among outdoor lovers, and why don't more Angelenos take advantage of the city's wild side? My theory is that people aren't aware of just how easy it is to get outside there.
Here's a distillation of everything I learned about getting outdoors in and around Los Angeles during my seven years of living in the city. I want you to be able to read this article, then go get naked in a hot spring next weekend. 
Live Where You Play
"Live where you work" is the number one tip given to recent transplants. L.A.'s traffic lives up to its reputation and makes commuting an absolute hell. But extrapolate that to your favorite activities—if you have to spend two hours in your car just to get to the mountain bike trail, you're probably not going to ride that much.
The west side gives you easy access to the ocean, and if you're fortunate enough to afford Santa Monica, Brentwood, or the Palisades, you'll be able to hike and ride in the Santa Monica Mountains. Topanga Canyon will put you in the heart of those mountains and feels like a world away from the rest of the city, which it is in terms of drive time.
North Hollywood, Studio City, and the rest of the Valley make getting to the San Gabriels or Verdugos really easy. There, you'll find hiking, backpacking, and, in winter, even backcountry skiing. Eagle Rock puts you even closer but is terrifyingly far away from everything else. Downtown and Hollywood aren't close to much, but if you live in the latter, at least you'll have access to Runyon Canyon Park. That and a climbing gym are what kept me sane during my time in the city.
Drive a 4×4
I know, I know, the environment. Take one less flight a year, eat less beef, turn off your A/C, or do whatever else you have to do offset the carbon footprint; you are going to want an off-road-capable vehicle if you want to take full advantage of everything the L.A. area has to offer.
Probably the best thing about L.A. is the massive variety of places you can get to in just a four-hour drive in any direction. Drive that long to the south (so long as you time it to avoid the continuous traffic jam that runs through Orange County and San Diego) and you can have a beach all to yourself in Baja. Half that time to the east takes you to Joshua Tree, Big Bear, or Lake Arrowhead. Drive four hours to the north and you can reach the prettiest campsite in the world, in Big Sur, or go off-roading at 11,500 feet in the Sierra Nevada. Probably my favorite four-hour trip, though, is to Death Valley National Park, where you'll find one of the most unique, beautiful environments in the country.
But if you really want to appreciate those places, you'll at least need to get your vehicle down a rough dirt road. And the more capability you and your vehicle have, the easier you'll find it to get farther away from other people. Plan on taking off from work early on Friday and getting back late Sunday night, and you can camp in a new remote wilderness virtually every weekend.
Get a Dog
Los Angeles is the most dog-friendly city I've ever lived in. Because the weather makes patios possible year-round, you can take them to restaurants and bars, and because much of the city's social life takes place in people's houses, you can bring them to dinners and parties, too.
Adopting a dog will also force you to take up hiking, which is the city's chief daytime social activity. If you want to meet other like-minded people, then developing a daily hiking routine at one of the parks is a great way to do that while also getting significant exercise for you and your pup.
On weekdays, keep it easy and stick to something local. In Hollywood, Runyon is the obvious destination, because it allows dogs to go off-leash. If you want to get away from that park's crowds while maximizing the challenge, use the West Ridge Trail, which runs up to the Runyon Summit from Wattles Garden Park. As a bonus, the latter has a pond where your dog can cool down on hot days. On the west side, Mandeville Canyon is a good, uncrowded off-leash option with impressive views. To the east, the Verdugo Mountains are positively undiscovered and include trails where you can mountain bike with poochie.
Join a Climbing Gym
New to town and want to make friends, or even meet members of the opposite sex who are in shape and like playing outside? The city is bursting at the seams with climbing gyms right now, all of which offer fun, relaxed environments where the douchebag quotient is exponentially lower than what you'll find at other big-box gyms that shall remain nameless.
Those same small gyms organize weekend excursions to local crags or boulders. Many also rent or loan camping gear, lowering the barrier to entry even further. Plus, visiting one regularly will help you fit in with the rest of the city's insanely fit population.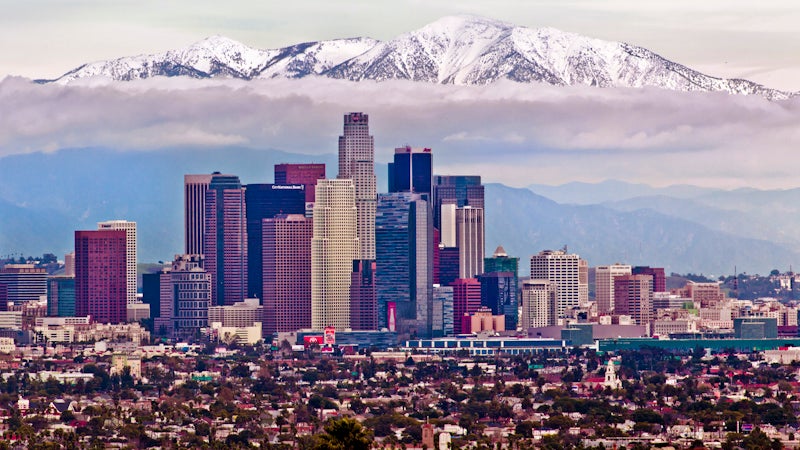 Find Hot Springs
Want to plan a really fun camping trip that other people, maybe even a date, will want to go on? There is no better destination than a hot spring. And a ton of them are accessible within that four-hour drive.
Just north of the city, one of my all-time favorite places to go backpacking is the Sespe Wilderness. It's a long hike for experienced backpackers, but Sespe Hot Springs will blow your mind. Pack in some meat to sous vide if you really want to impress.
Out in Death Valley National Park, you'll find a place called Saline Valley that has a high barrier of entry in terms of self-reliance, but it's also home to some deeply weird hot springs where the open-minded and easy-going will feel right at home.
Just south of the border, Guadalupe Canyon Hot Springs offer an easy and scenic destination for a first Mexican camping trip. Start there, and then explore the rest of the peninsula.
There are a million springs up near Mammoth, but most are muddy and crowded. At least you get to drive up 395 between the eastern Sierra and the Inyos on the way there. I liked to reserve a hotel room in Lone Pine, then drive there after traffic on Friday so I could get an early start on Saturday, already away from the traffic and stress of the city.
Avoid the Crowds
You'll be amazed how easily you can get a slice of local nature all to yourself, so long as you're prepared to put in a minimal level of effort. While Angelenos love visiting local beaches and hiking trails, anything that requires a little planning, navigation, or effort is left completely empty.
Want to camp on a remote beach where you can enjoy a campfire and catch fish? If you don't like the sound of crossing the border, then just take the ferry to Catalina Island, rent a kayak, and reserve a campsite. You should also visit Santa Cruz Island—just don't plan on having that fire.
Want to take your dog hiking without having to deal with assholes? You can see the San Gabriels from most of the city, but no one actually goes there. Drive up Angeles Crest and find a trailhead. Little Jimmy was a favorite of mine. Or drive up 39 to Crystal Lake, have breakfast with Adam and his cats at the Crystal Lake Café, then bag a peak from there.
Or just go outdoors anywhere in town on the rare occasion when the weather turns bad. A little rain will make hiking or riding way cooler and keeps virtually everyone else inside.