Powder Dreams: Connectivity Is King
A proposal to link seven mountains and 17,000 acres in one European-style network in Utah's Wasatch Range has created a lot of controversy. While Peter Metcalf, the CEO of Black Diamond Inc., thinks it's a terrible idea (rea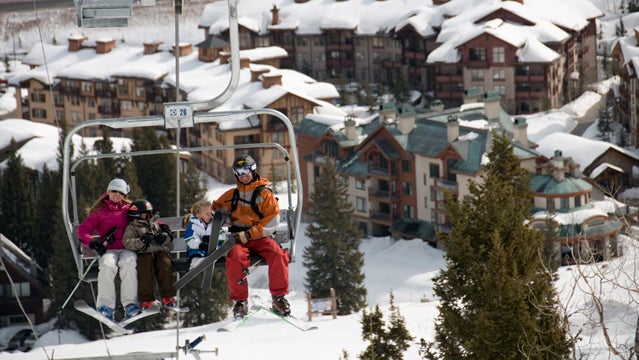 Heading out the door? Read this article on the new Outside+ app available now on iOS devices for members! Download the app.
Skiers are, by nature, an adventurous lot. That sentiment couldn't ring truer than here in Utah where on any given day you'll find snow lovers of every stripe taking advantage of our legendary powder. But when it comes time to chart a course of sustainability for the future of the Wasatch, our passionate diversity of user groups can often be our own worst enemy.
Lately there has been significant momentum, and confusion, regarding the topic of an interconnected Wasatch. Not just the concept of skiing between resorts, but getting to and from the communities that surround our slopes. It's a subject that is incredibly polarizing and with good reason: skiing and snowboarding in Utah is both big fun and big business.
Instead of defining the problem sometimes it's more helpful to first define the opportunity. As a Utah native who sometimes hopped on the ski bus instead of the school bus I know I'm not alone in wanting to find a more efficient way to access Utah's mountains from the valley floor, and once I get there, ski between the central Wasatch's seven iconic resorts taking advantage of a little bit of each area's unique character and attributes. Breakfast at Deer Valley, powder turns at Alta, lunch at Brighton, and après activities on Park City's Historic Main Street? Sign me up!
The answer comes from the marriage of two separate and distinct concepts: an over-the-snow, inter-resort ski connection that would allow skiers of all abilities to glide between resorts using gravity and chairlifts; and a fast, efficient, and safe mountain transportation solution moving people between metro and mountains. The goal is simple: more time on the snow and less on the road.
Every form of development comes with environmental concerns. Thoughtful and responsible planning by all entities involved will help maintain the quality drinking water and pristine backcountry terrain that we enjoy today. A game-changing, economy-stimulating, multi-resort connection and environmental sustainability simply do not have to be mutually exclusive.
Momentum and support for this vision of responsible connectivity is as high as it's ever been. At the final meeting of the Mountain Transportation Study Stakeholder Committee, several agency heads agreed that it is time to select a transportation solution and begin in-depth studies that will also look at alternatives as well as environmental impacts.
Just a few short years from now Utah's little corner of the ski world could be vastly improved over what it is today. Same great skiing but with better access and more options: a four-season mountain playground that borrows the best European transportation ideas and incorporates them with an American tradition of conservation and sustainability.
In less than a decade, Salt Lake City will have a new international airport that is already under construction—a modern and dynamic hub of activity with rail lines linking communities up and down the Wasatch Front.
In a perfect world those public rail lines would connect with a mountain transportation system to efficiently deliver skiers, hikers, bikers, and recreationalists of all types and abilities into a high alpine natural wonderland that offered access to seven distinct mountain resorts, including over 20,000 skiable acres and 90-plus lifts. With technology that's available today, it could all be on one lift ticket. Adjacent to resorts supplying commercial skiing, but also accessed by public transportation, you would find hundreds of thousands of acres of the best backcountry terrain found anywhere in the world. And we would still be drinking clean water.